August 22, 2016
Cherry Berry Crumble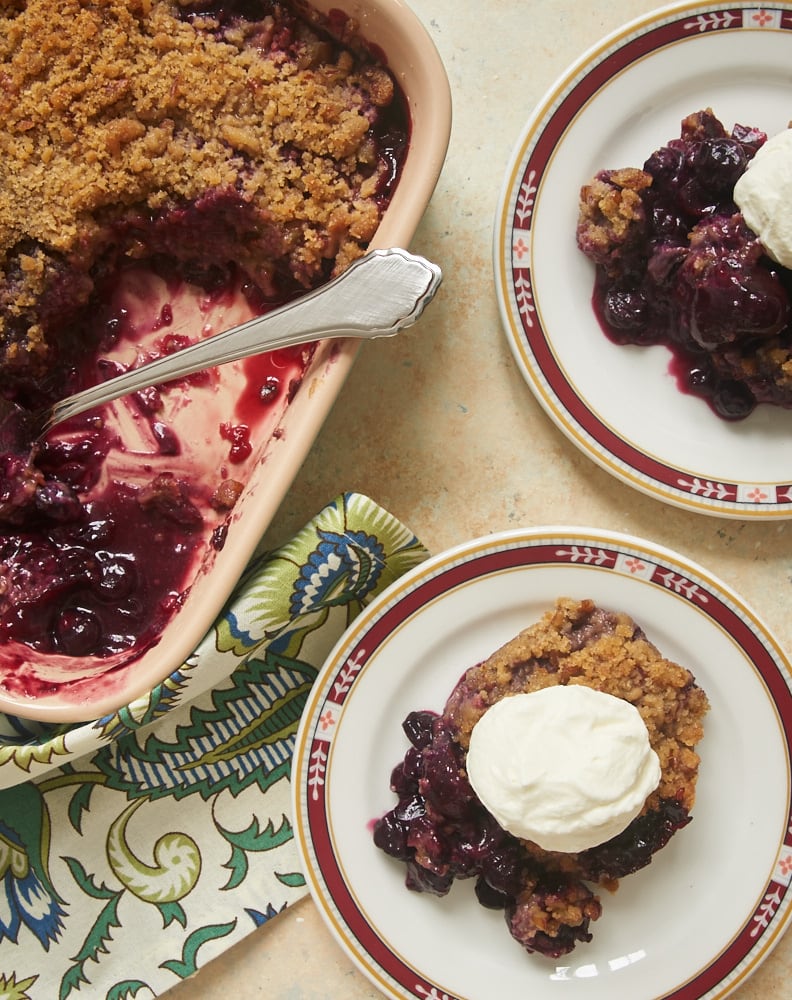 When I find myself with small amounts of different ingredients, I try my best to find ways to use them all. Recently, I had some leftover cherries from those amazing trifles along with some partial packages of strawberries and blueberries. That's the perfect formula for a fruity dessert with a sweet topping!
This crumble has a lot of good things going for it. Not only is it a good way to use up some summer fruits, but it is also quick and easy to put together. Just a few minutes of mixing, a simple assembly, and it's ready to go into the oven. No mixer necessary!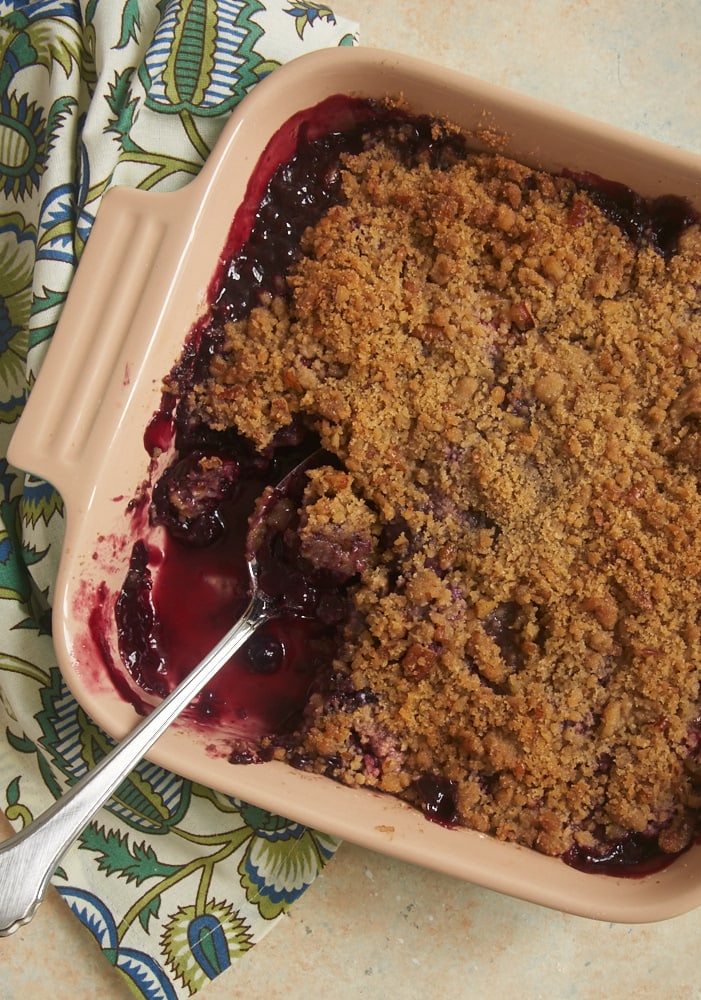 And, most importantly, the flavor is wonderful. All those cherries and berries give you lots of fruit tastes in one place. With an assortment of fruits in this crumble, you'll get a little different taste in every bite! Add the simple, nutty, brown sugar crumb topping, and it's pretty perfect.
If you find yourself with a collection of various berries and cherries, gather them all and whip up this sweet and simple dessert. You'll free up some refrigerator space and get a great dessert for your efforts. Win-win!
Find more recipes for cobblers, crisps, and crumbles in the Recipe Index.
Cherry Berry Crumble
Yield: 8 to 10 servings
Prep Time:15 minutes
Cook Time:45 minutes
Sweet cherries and berries combine with a nutty, brown sugar crumb topping for a quick, easy, and delicious dessert.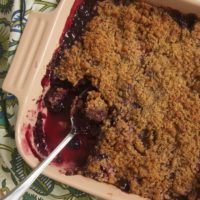 Ingredients:
For the filling:
4 cups assorted berries*
2 cups pitted sweet cherries*
1/4 cup granulated sugar
2 tablespoons cornstarch
juice of 1 medium lemon
For the topping:
3/4 cup all-purpose flour
1/2 cup firmly packed light brown sugar
pinch of salt
5 tablespoons unsalted butter, cold and cut into 1/2-inch cubes
1/2 cup chopped nuts, such as pecans or hazelnuts
ice cream or sweetened whipped cream, for garnish
Directions:
To make the filling:
Preheat oven to 375°F.
Combine the berries, cherries, sugar, cornstarch, and lemon.
Set aside while you make the topping.
To make the topping:
Combine the flour, brown sugar, and salt. Add the butter, and mix with a pastry blender, a fork, or your fingers until the mixture forms crumbs.
Mix in the nuts.
To assemble the crumble:
Transfer the fruit mixture to a 2-quart baking pan.** Sprinkle the topping evenly over the fruit.
Place the pan on a lined, rimmed baking sheet to catch any potential spills.
Bake 40 to 45 minutes, or until the topping has browned and the filling is bubbly.
Serve warm or at room temperature with ice cream or sweetened whipped cream.
Notes:
*You can certainly change the ratio of the cherries to berries if you like. For larger berries or cherries, cut into bite-size pieces.
**I used a 9-inch square stoneware dish.
This post contains affiliate links. If you make a purchase through one of the links, I'll receive a small commission at no additional cost to you.