At the beginning of the year, many folks are thinking about resolutions and diets. I'm thinking about lemons. Remember that simple homemade lemon curd I had been wanting to make for so long? This cake is what finally pushed me to make it.
There is lemon in each component of this cake – the cake itself, the curd, and the crumb. While that might seem like lemon overkill, it's really not. And, that's coming from someone who doesn't like strong lemon flavor.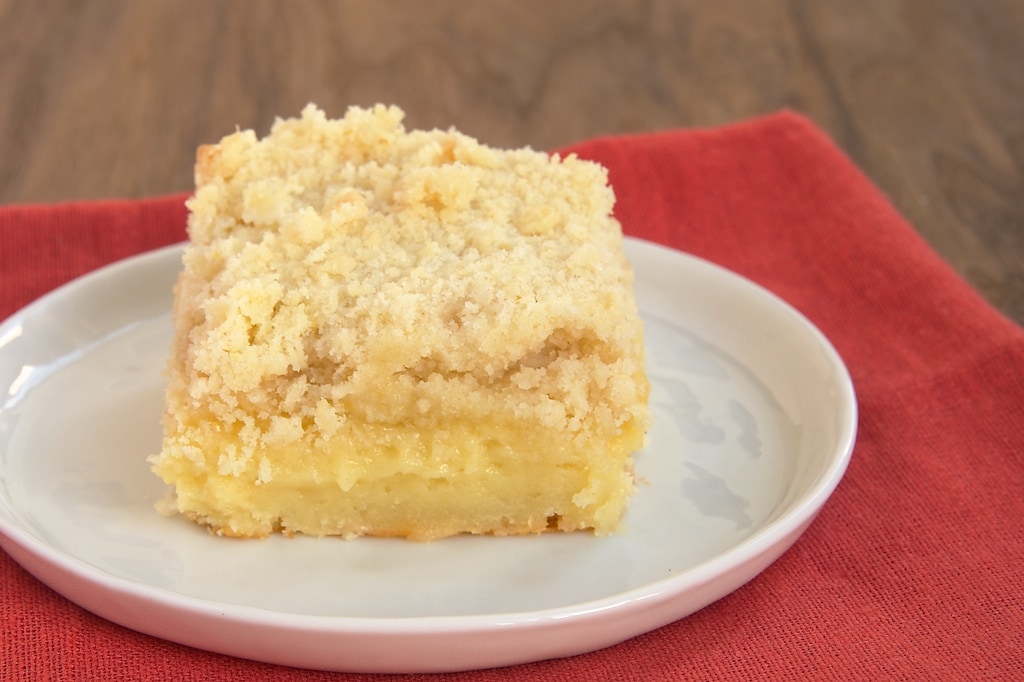 The texture of this cake is just lovely. It's so light and moist. Honestly, I'd be happy with this cake all on its own. Of course, the lemon curd and crumb make it absolutely wonderful.
If you don't want to make your own lemon curd, you can use store-bought. The lemon curd layer is theoretically optional, but I just love that little extra bite of lemon you get with the curd swirled into the cake.
Find more lemon recipes in the Recipe Index.