May 26, 2012
Cream Cheese Pound Cake with Strawberry-White Chocolate Sauce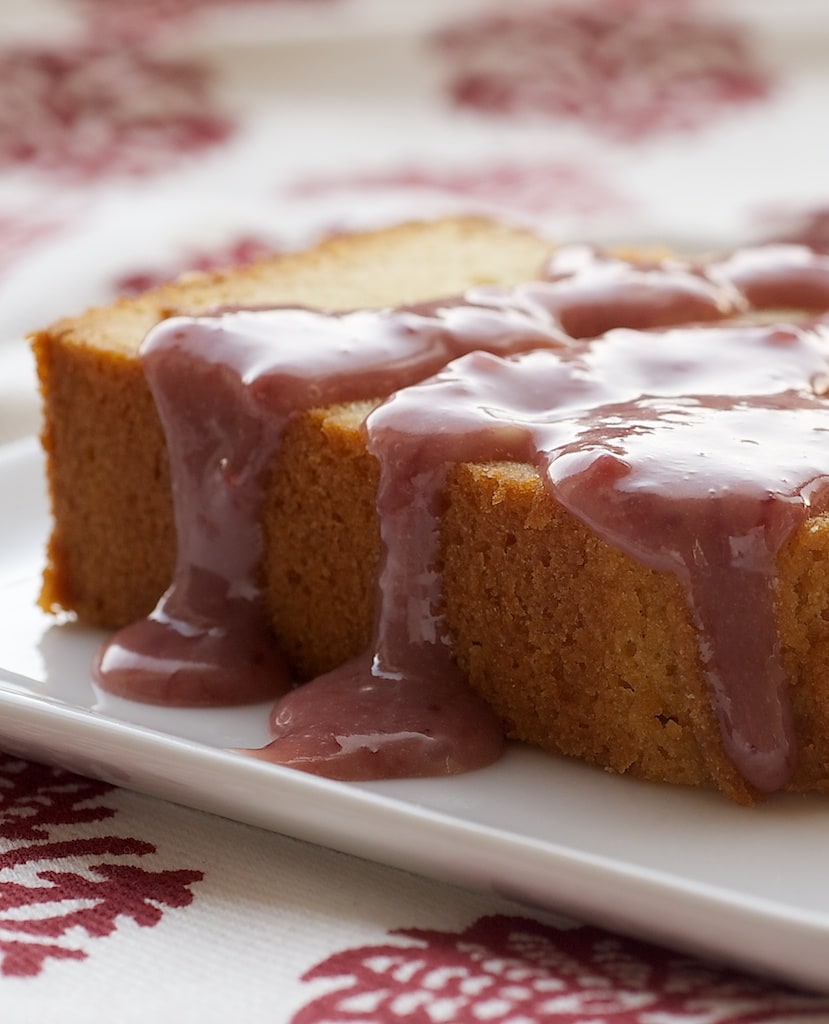 I've never been a huge fan of pound cake. I like it just fine and definitely wouldn't turn down a slice. (Although, when given a choice, I'll go chocolate just about every time.) But, in the case of this one, there's pound cake and then there's pound cake.

This pound cake takes a slight detour from traditional in a couple of ways. First of all, cream cheese is substituted for some of the butter. That little bit of tanginess makes a big difference. Then, brown sugar takes the place of some of the white sugar. Those two are among my favorite ingredients, and they really make this cake something special.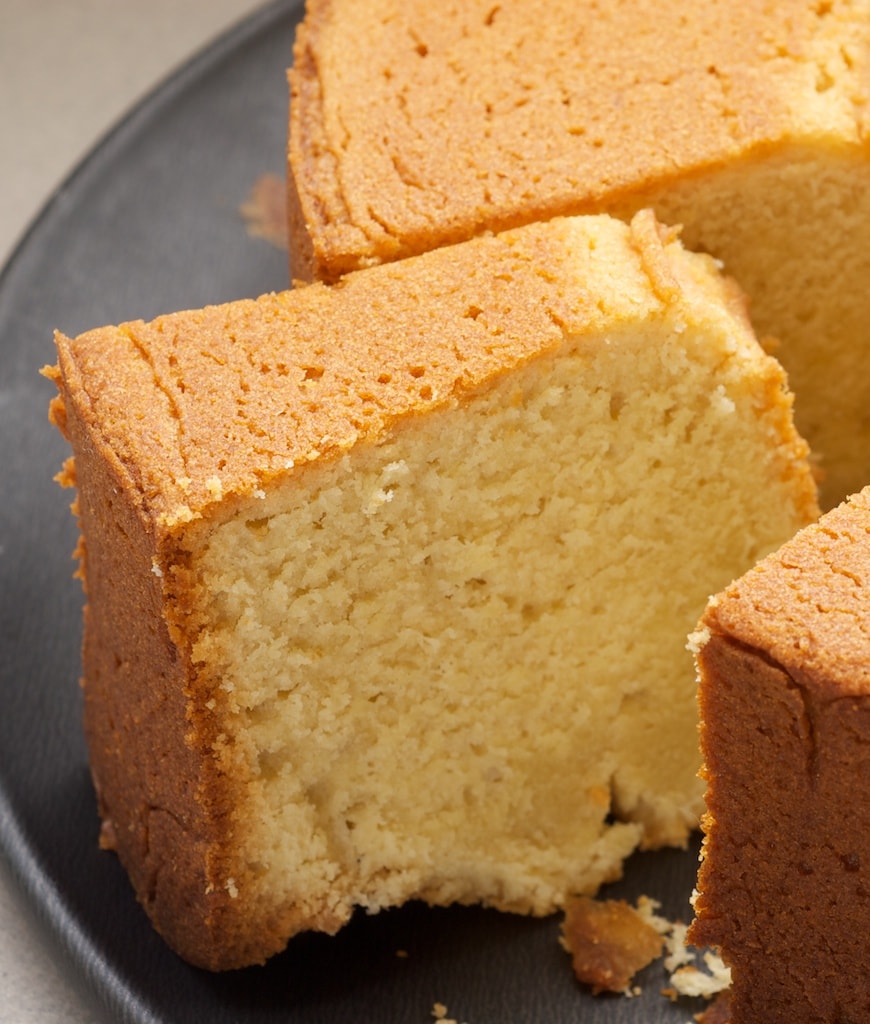 All on its own, this cake is delicious. But, if you want a little something extra, the strawberry-white chocolate sauce is your ticket. It's a variation of a simple sauce that is a go-to for me for dressing up desserts. Just two ingredients and a microwave are all you need. Feel free to vary the strawberry component with your favorite fruit preserves. Then, just dig in and enjoy!
Cream Cheese Pound Cake with Strawberry-White Chocolate Sauce
Yield: 12 to 16 servings
Prep Time:25 minutes
Cook Time:1 hour 30 minutes
A great twist on traditional pound cake and a simple sweet sauce to top it off!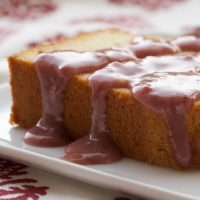 Ingredients:
For the cake:
3 cups all-purpose flour
1/4 teaspoon salt
1 & 1/2 cups unsalted butter, softened
8 ounces cream cheese, softened
2 cups granulated sugar
1 cup light brown sugar
6 large eggs
2 teaspoons vanilla extract
For the sauce:
3 ounces white chocolate
3 ounces strawberry preserves
Directions:
To make the cake:
Preheat oven to 325°F. Generously grease a 12-cup Bundt pan or tube pan.
Whisk together the flour and salt. Set aside.
Using an electric mixer on medium speed, beat the butter and cream cheese until fluffy. Add both sugars and mix well. Add the eggs, 2 at a time, mixing well after each addition. Mix in the vanilla.
Reduce mixer speed to low. Gradually add the flour mixture, beating just until blended.
Pour the batter into the prepared pan. Bake 80-90 minutes, or until a long pick inserted into the center comes out clean.
Cool the cake in the pan for about 15 minutes. Then, remove the cake to a wire rack to cool completely.
To make the sauce:
Place the white chocolate in a microwave-safe bowl. Heat in 30-second increments until chocolate melts when stirred.
Add the preserves and stir until blended.
Spoon the warm sauce over cake slices.
This recipe was developed for Go Bold with Butter, where I am a paid contributor.