I've never been a huge fan of pound cake. I like it just fine and definitely wouldn't turn down a slice. (Although, when given a choice, I'll go chocolate just about every time.) But, in the case of this one, there's pound cake and then there's pound cake.

This pound cake takes a slight detour from traditional in a couple of ways. First of all, cream cheese is substituted for some of the butter. That little bit of tanginess makes a big difference. Then, brown sugar takes the place of some of the white sugar. Those two are among my favorite ingredients, and they really make this cake something special.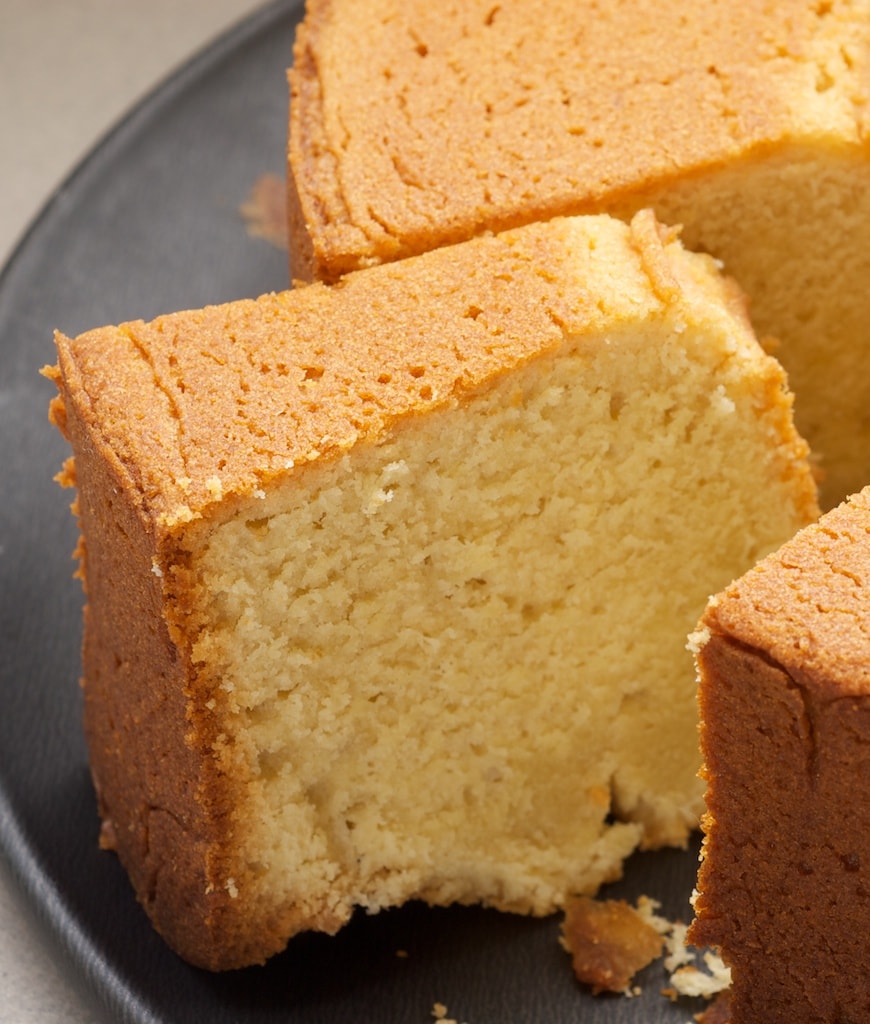 All on its own, this cake is delicious. But, if you want a little something extra, the strawberry-white chocolate sauce is your ticket. It's a variation of a simple sauce that is a go-to for me for dressing up desserts. Just two ingredients and a microwave are all you need. Feel free to vary the strawberry component with your favorite fruit preserves. Then, just dig in and enjoy!
This recipe was developed for Go Bold with Butter, where I am a paid contributor.