May 29, 2012
Salty Chocolate Chunk Blondies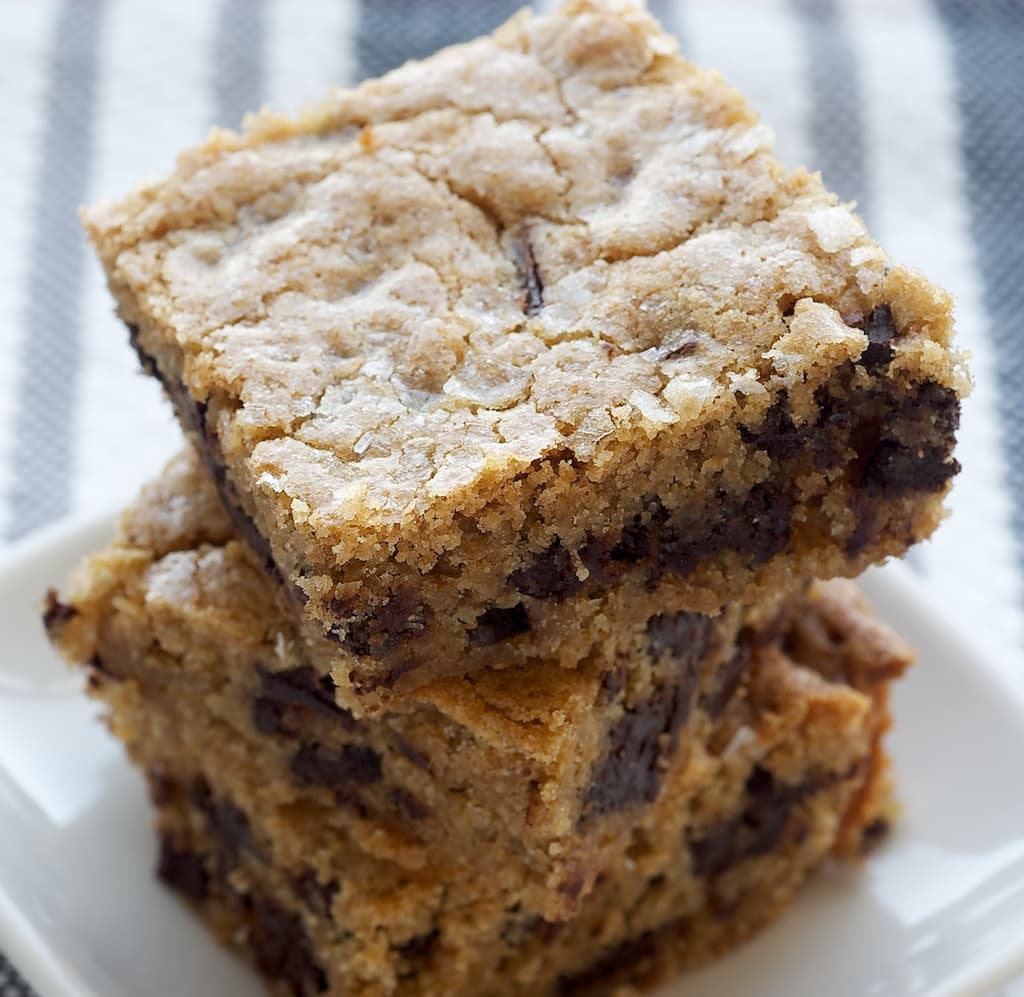 As you've probably noticed, I adore the combination of salty and sweet. From cookies to brownies to cake, a little salt with your sweet just elevates some desserts to magical levels.

As is always the case, at least with me, simple is pretty magical, too. You'll have these mixed up and in the oven in a matter of minutes. Plus, you likely will have all the ingredients on-hand most anytime you get a sweet and salty craving.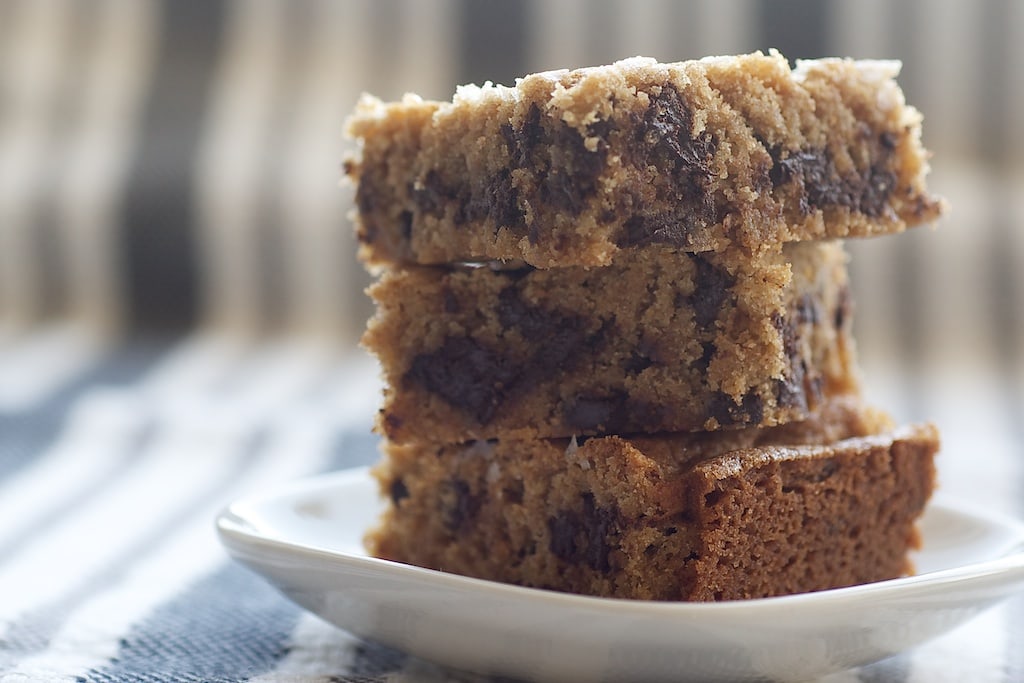 I made these within a few days of these cookies, putting whole wheat flour to work again. While I'm certainly not a whole-wheat-only convert, I do like to use it sometimes for a little variety. Add to that dark chocolate chunks and a sprinkle of salt, and you've got a sweet and salty treat sure that's sure to please.
Salty Chocolate Chunk Blondies
Yield: 16 2-inch square bars
Prep Time:15 minutes
Cook Time:25 minutes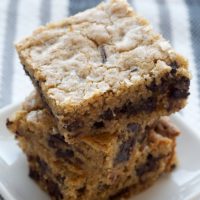 Ingredients:
1 cup whole wheat flour
1/2 teaspoon baking powder
1/2 teaspoon salt
1/2 cup unsalted butter, softened
1 cup packed light brown sugar
1 large egg
2 teaspoons vanilla extract
1 cup semisweet chocolate chunks
coarse salt, to taste
Directions:
Preheat oven to 350°. Grease an 8-inch square baking pan.
Whisk together flour, baking powder, and salt. Set aside.
Beat butter and brown sugar until fluffy. Add egg and vanilla, and mix well. Gradually add flour mixture, mixing just until combined. Stir in chocolate chunks.
Spread batter evenly in prepared pan. Sprinkle coarse salt over top of batter. Bake for 22-25 minutes, or until edges are browned and a pick inserted in the center comes out clean.
Cool completely in pan before cutting into bars.