A cinnamon-spiced chocolate cake is topped with a dulce de leche cream cheese frosting to make these decadent Mexican Chocolate Cupcakes.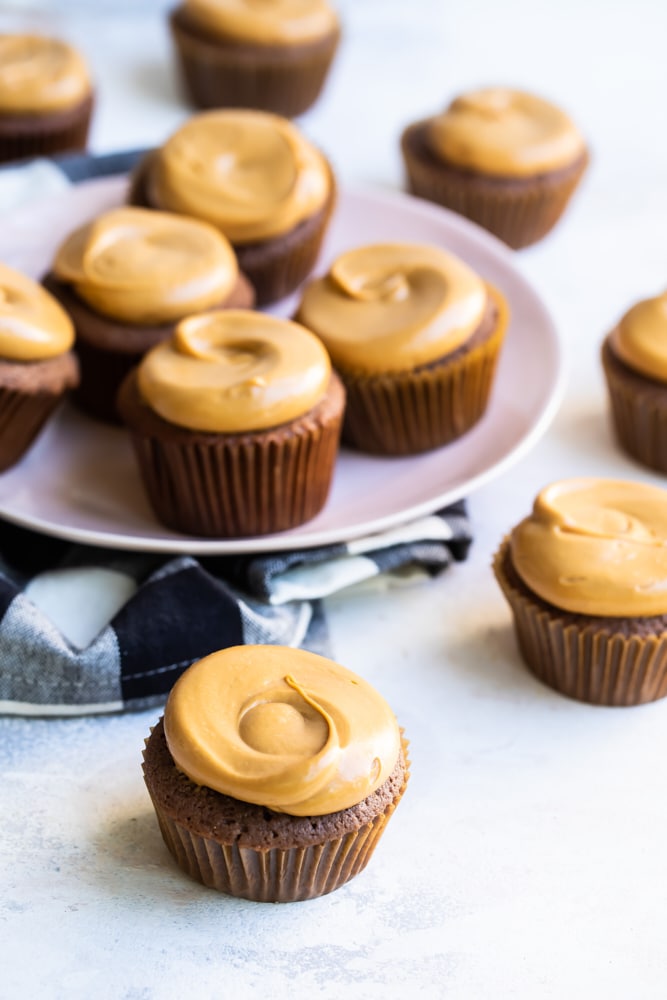 Easy Mexican Chocolate Cupcakes
These Mexican Chocolate Cupcakes are an ode to that signature Mexican chocolate flavor—deep, dark chocolate with cinnamon. Unfortunately, authentic Mexican chocolate can be a bit tough to find in your average grocery store, so this recipe makes a rough approximation by combining cocoa powder and ground cinnamon.
I couldn't just top these with a basic buttercream, so to keep with our Mexican-inspired theme, I whipped up a cream cheese frosting sweetened with dulce de leche instead of confectioners' sugar. It comes together in minutes and needless to say, it's fantastic with these moist, fluffy Mexican chocolate cupcakes.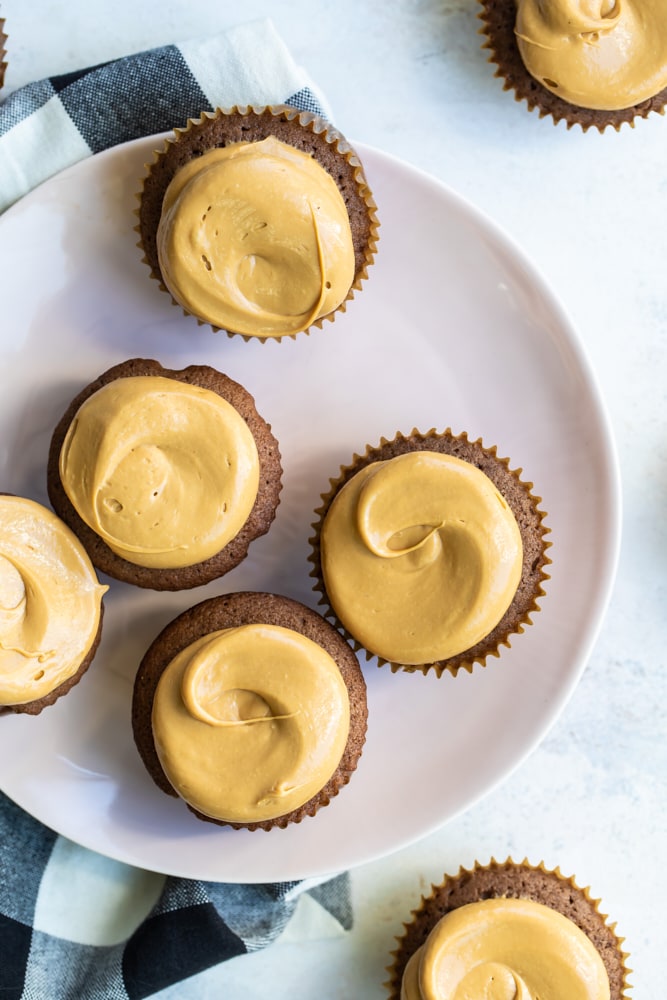 What Flavor Is Mexican Chocolate?
At its most basic, Mexican chocolate is a combination of chocolate, sugar, and cinnamon. It's also common for Mexican chocolate to have chiles for bit of a kick, nuts, and additional spices like allspice and nutmeg. If you love the flavor of Mexican chocolate as much as I do, make sure you try my Buttermilk Mexican Chocolate Pound Cake too!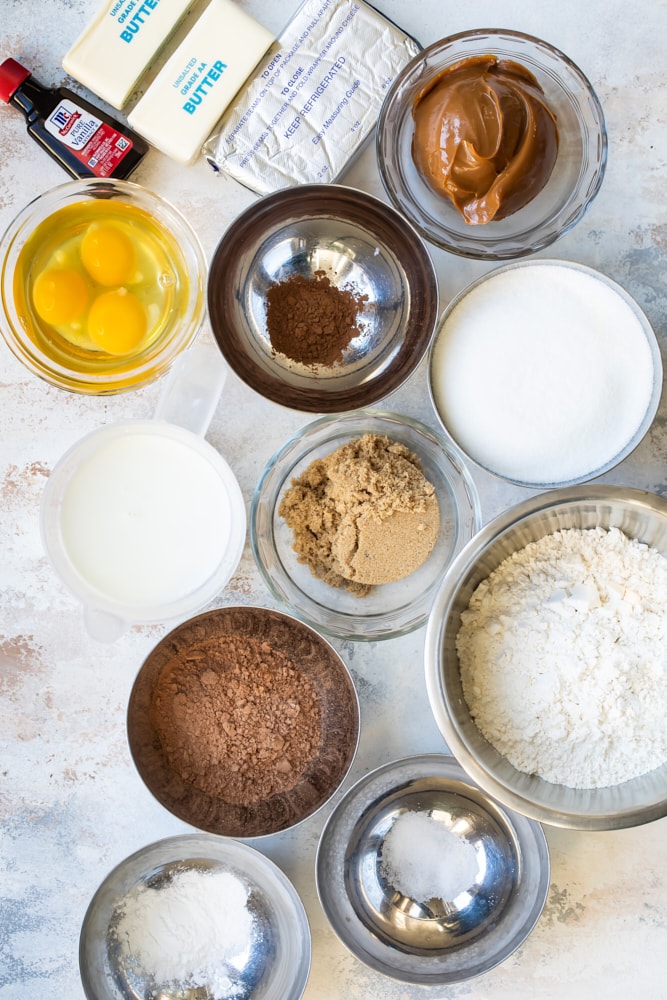 What You'll Need
Other than the dulce de leche (more on that below!), this recipe calls for fairly standard baking ingredients.
For the cupcakes:
All-purpose flour
Baking powder
Salt
Ground cinnamon
Unsweetened cocoa powder
Unsalted butter – The butter should be softened before you get started.
Granulated sugar
Light brown sugar
Eggs – Let the eggs come to room temperature, too. This yields a lighter, fluffier cupcake!
Vanilla extract
Milk – The milk should also be room temperature.
For the frosting:
Cream cheese – The cream cheese should be room temperature, too, which makes it easier to whip it up into a smooth, creamy frosting.
Dulce de leche
Vanilla extract
Pinch of salt
What Is Dulce de Leche?
Caramel-like dulce de leche is one of my favorite flavors for baking. It's basically caramelized milk—it's sometimes called "milk jam" in English. You can make it yourself or buy it in many grocery stores. Look for it alongside the condensed milk, with the international foods, or with the ice cream toppings.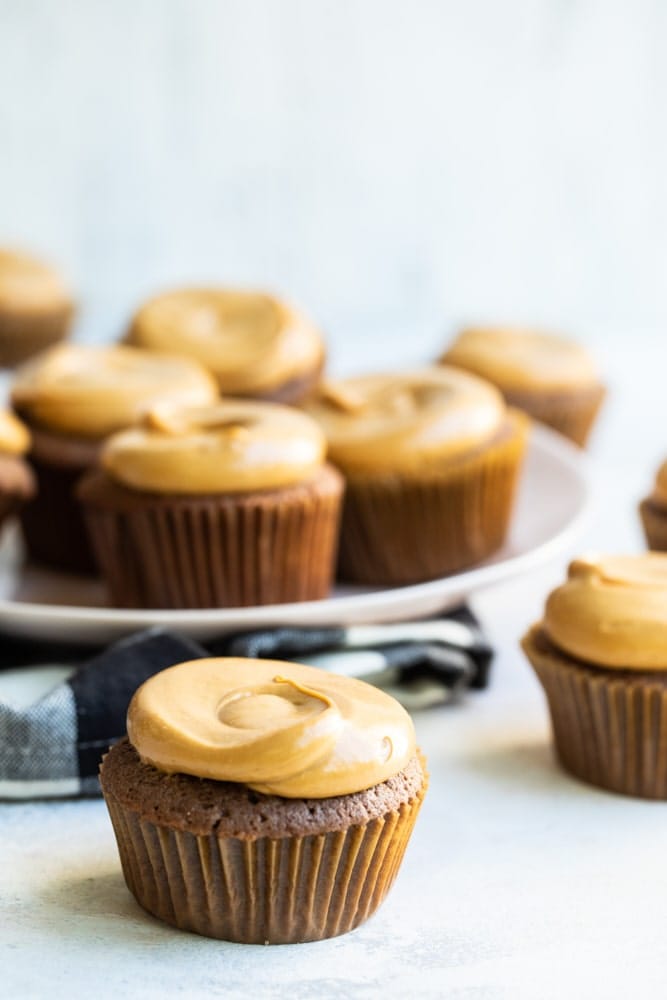 How to Make Mexican Chocolate Cupcakes With Dulce de Leche Frosting
As with most cupcake recipes, you can bake the cupcakes one day and make the frosting the next if you don't have a block of time to do both at once.
To make the cupcakes:
Prepare. Preheat your oven to 350°F and grease or line 24 cups of standard-sized muffin tins.
Mix the dry ingredients. Whisk the flour, baking powder, salt, cinnamon, and cocoa powder in a mixing bowl.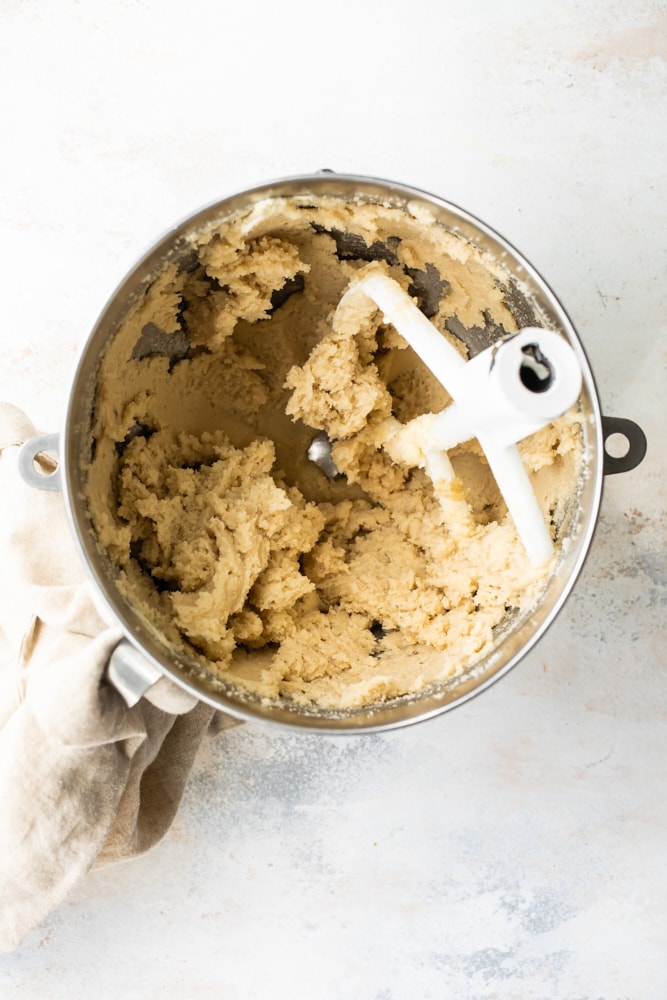 Mix the wet ingredients. Use an electric mixer on medium speed to cream the butter, sugar, and brown sugar until they're fluffy. Beat in the eggs one at a time, followed by the vanilla.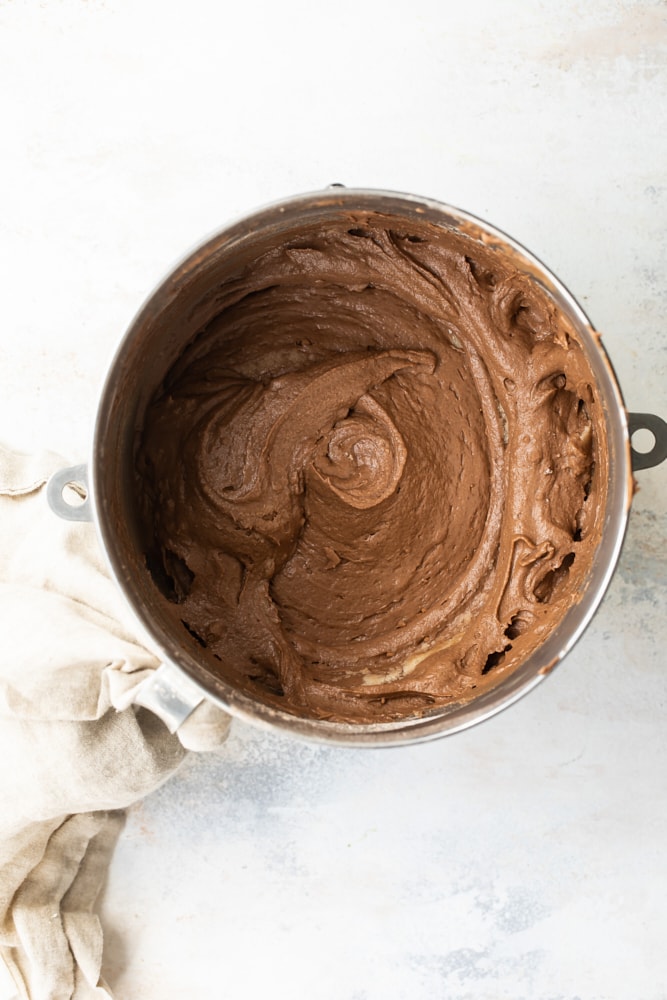 Combine the wet and dry ingredients. Reduce the mixer speed to low and add the flour mixture in three portions, alternating with two portions of the milk.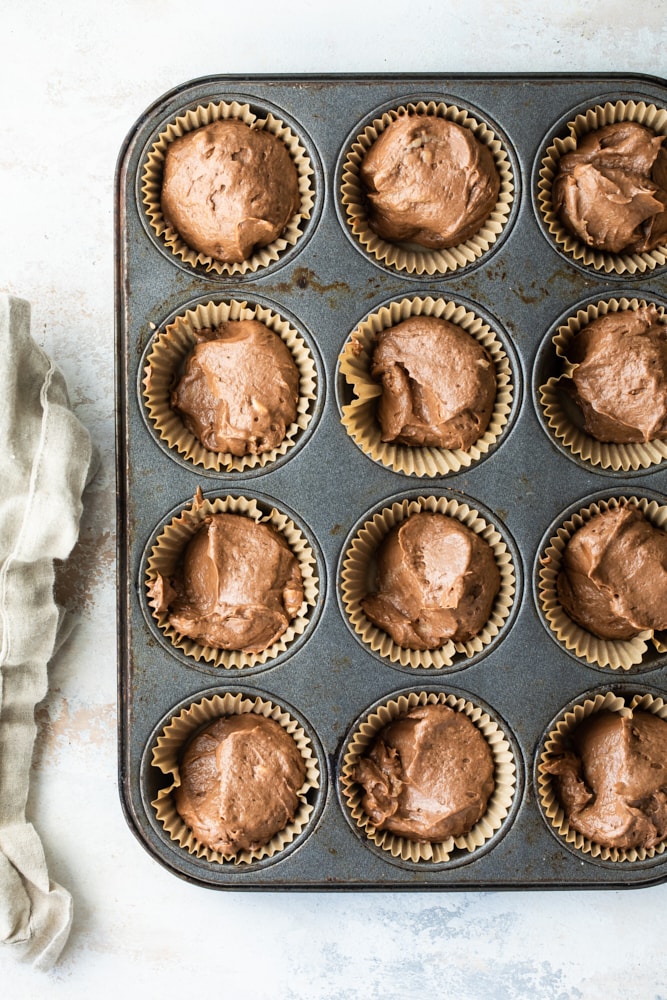 Portion out the batter. Divide the cupcake batter into the prepared pans, filling each cup 2/3 to 3/4 of the way full.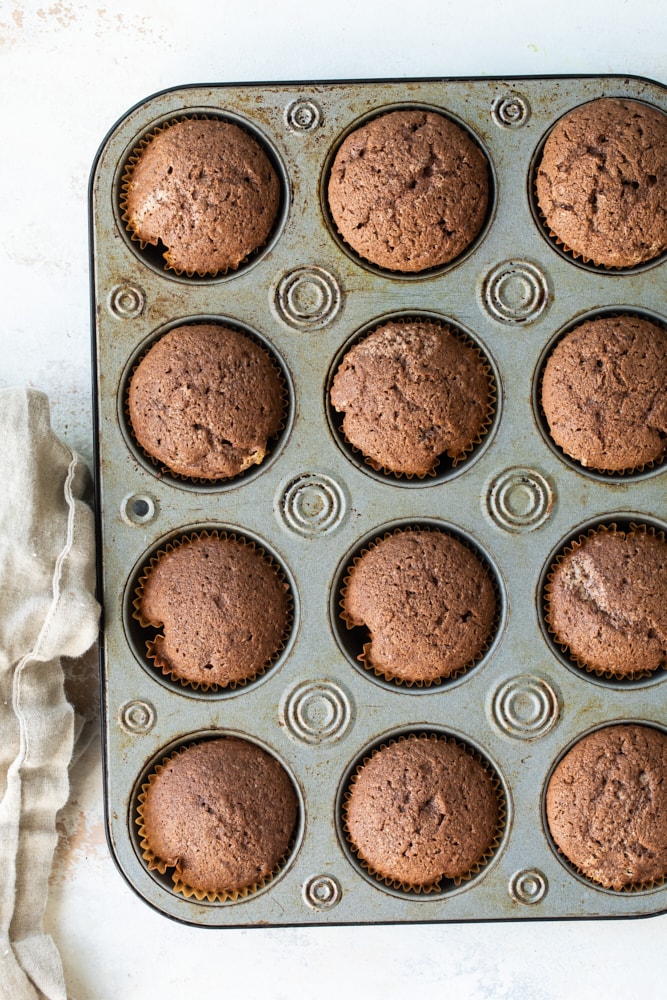 Bake. Place the pans in the oven and bake for 22 to 26 minutes, or until a toothpick inserted into the center comes out clean.
Cool. Let the cupcakes cool for about 10 minutes in pans on wire racks. Carefully remove the cupcakes and let them finish cooling on the racks. (Learn more: Why Every Baker Needs Wire Cooling Racks)
To finish:
Make the frosting. Use an electric mixer on medium speed to beat the cream cheese and dulce de leche together until smooth, then beat in the vanilla and salt.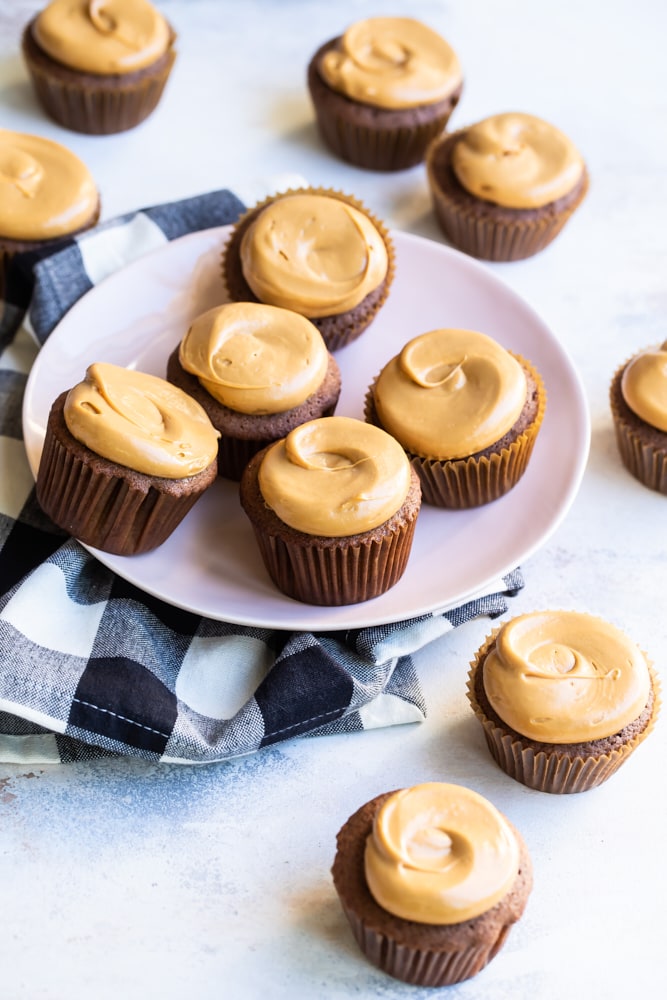 Frost. Use a piping bag or icing spatula to frost the cupcakes once they're completely cool.
Tips for Success
Here are some hints and tips for perfect Mexican chocolate cupcakes.
Measure accurately. Use a kitchen scale to measure by weight if you can. Otherwise, spoon and sweep so you don't over-measure. Learn more: How to Measure Flour
Use a good quality cocoa powder. It doesn't have to be expensive to be good quality. If you have a preferred brand of unsweetened cocoa powder, go with that. I most often use Ghirardelli.
Use a scoop to portion the cupcakes. You'll need about 3 tablespoons of batter per cup. Making sure the portions are evenly distributed will help ensure even baking and consistent sizing.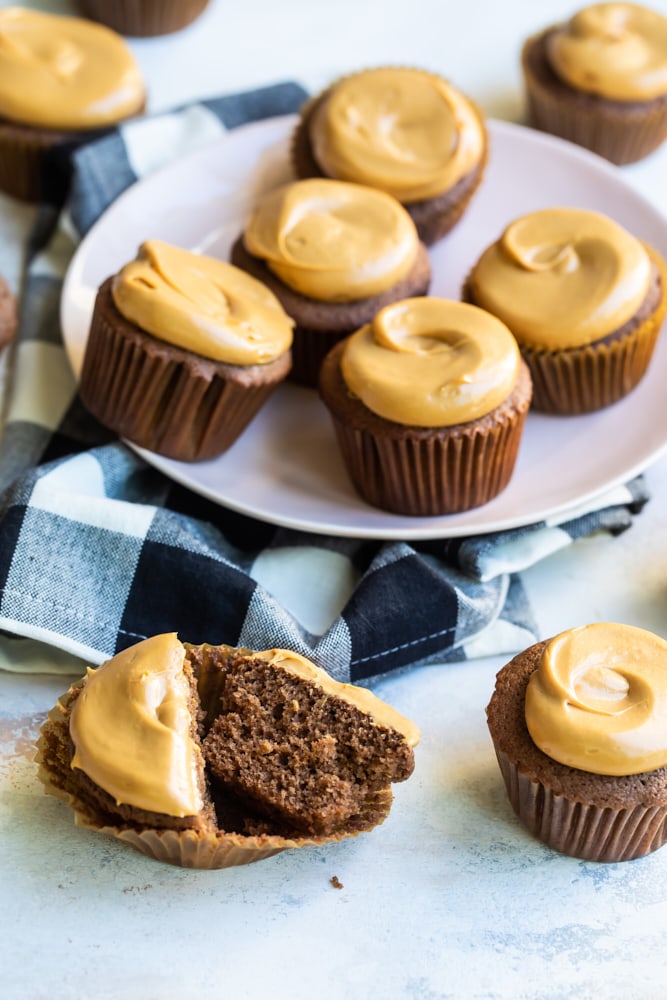 How to Store
Because these cupcakes have a cream cheese frosting, they'll need to be stored in the refrigerator; they'll keep in an airtight container for up to 5 days. Set the cupcakes out at room temperature for about an hour before serving.
Can This Recipe Be Frozen?
Yes, these cupcakes can be wrapped or stored in an airtight container and frozen for up to 3 months. Let them thaw overnight in the refrigerator before serving.
More Chocolate Cupcake Recipes