Chocolate and cinnamon combine for these delicious Mexican Chocolate Cupcakes with Dulce de Leche Frosting!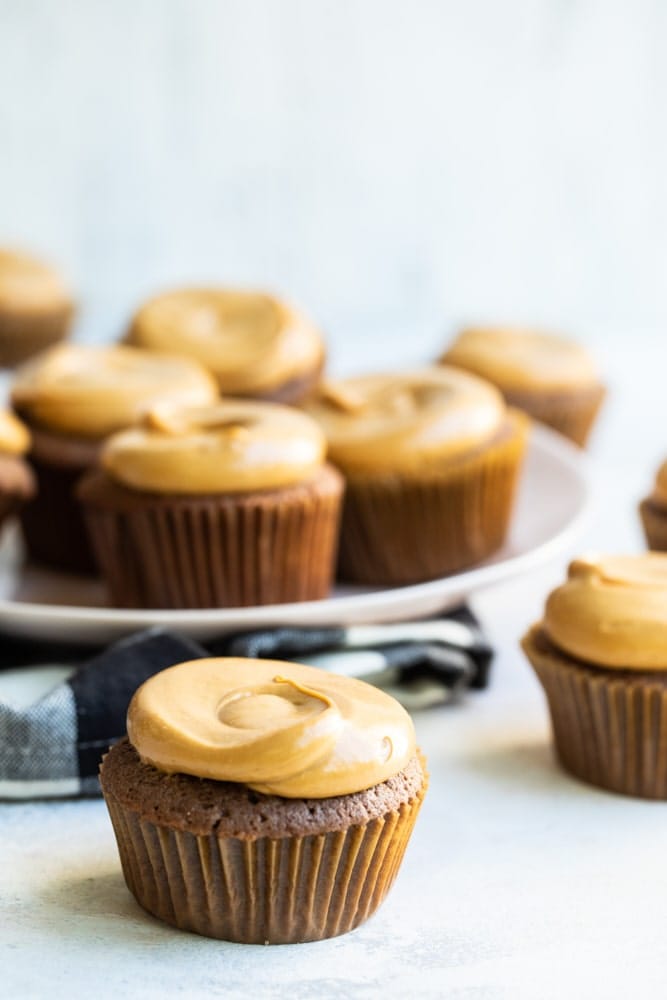 Mexican Chocolate Cupcakes with Dulce de Leche Frosting
When I had my first taste of Mexican chocolate, it definitely made a lasting impression on me. What makes it different flavor-wise is the addition of cinnamon (and sometimes other spices). Since then, I find myself wanting to add cinnamon to chocolate recipes whenever I can. The little flavor kick from the cinnamon really does some amazing things for chocolate.
These Mexican Chocolate Cupcakes are an ode to the wonderful flavor of Mexican chocolate. Unfortunately, authentic Mexican chocolate can be a bit tough to find. So this recipe makes a rough assimilation of its flavor with cocoa powder and cinnamon.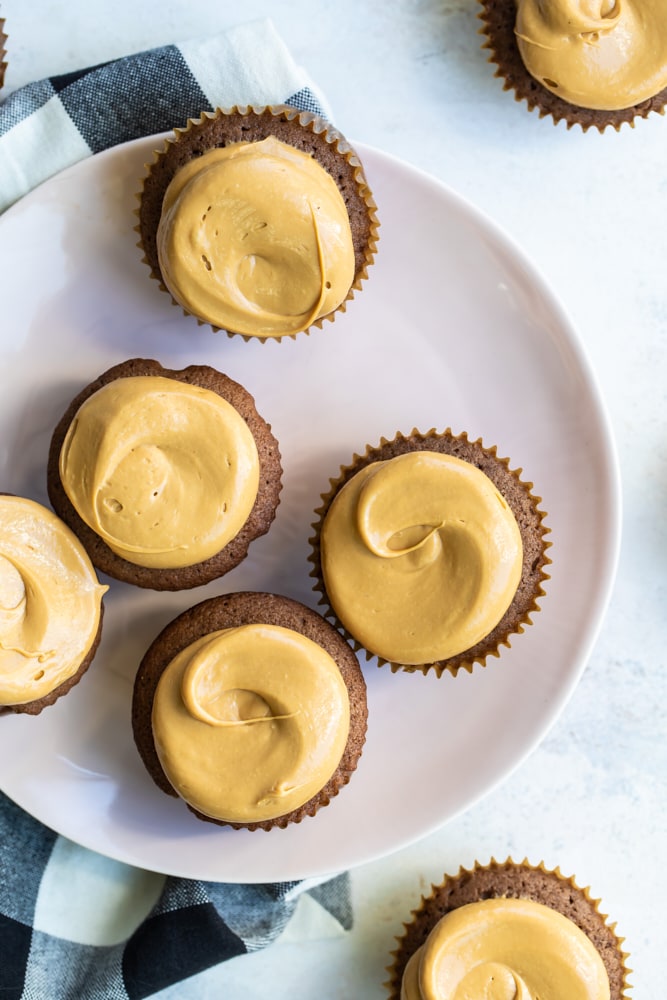 Topping these wonderful cupcakes is an amazingly easy frosting made with dulce de leche and cream cheese. It mixes in mere minutes and the taste is just fantastic. And it's such a perfect complement to these chocolate-cinnamon cupcakes.
Caramel-like dulce de leche is one of my favorite flavors for baking. It has gotten far easier to find these days. Look for it alongside the condensed milk, with the international foods, or with the ice cream toppings. (You can find lots of delicious ways to use it in the Recipe Index.)


Tips for Success
Measure accurately. Use a kitchen scale to measure by weight if you can. Otherwise, spoon and sweep so you don't over-measure.
Use a good quality cocoa powder. It doesn't have to be expensive to be good quality. If you have a preferred brand of unsweetened cocoa powder, go with that. I most often use Ghirardelli.
Use a scoop to portion the cupcakes. You'll need about 3 tablespoons of batter per cup. Making sure the portions are evenly distributed will help ensure even baking and consistent sizing.
Bring the cream cheese to room temperature. Softer cream cheese will make for a smoother frosting. This should take 30-45 minutes depending on the temperature in your kitchen.
Store any leftovers in the refrigerator or freezer. The frosted cupcakes should keep tightly covered in the refrigerator for up to 5 days. For longer storage, wrap well and freeze. Thaw frozen cupcakes overnight in the refrigerator. Bring refrigerated cupcakes to room temperature before serving.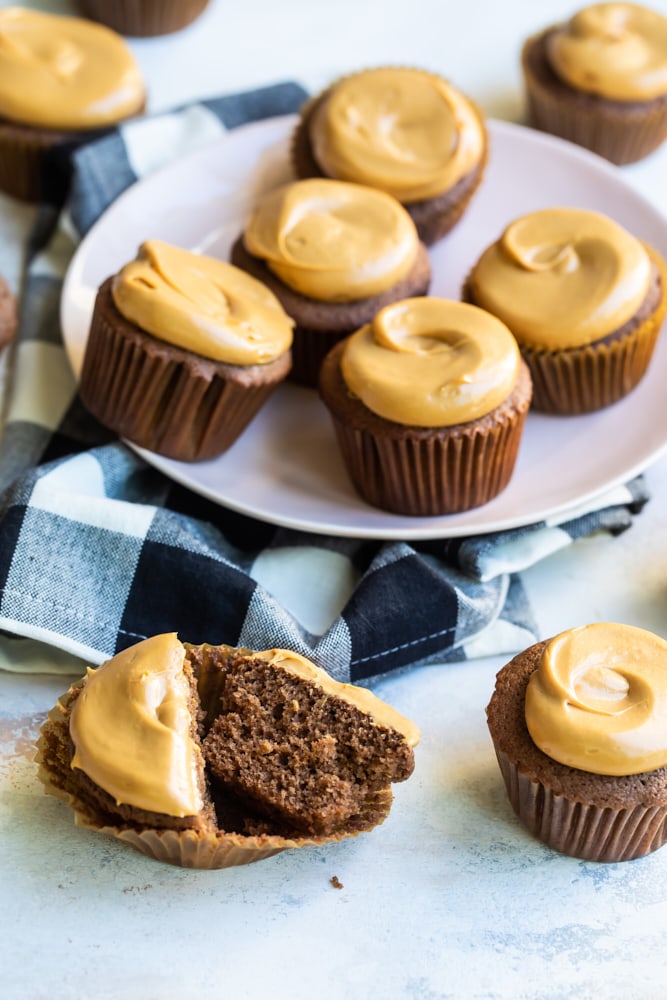 These Mexican Chocolate Cupcakes with Dulce de Leche Frosting are so incredibly good. They're a great choice for something a little different in the chocolate dessert world. They really are undeniably delicious and amazingly flavorful!
Find more chocolate recipes in the Recipe Index.
More Chocolate Cupcake Recipes