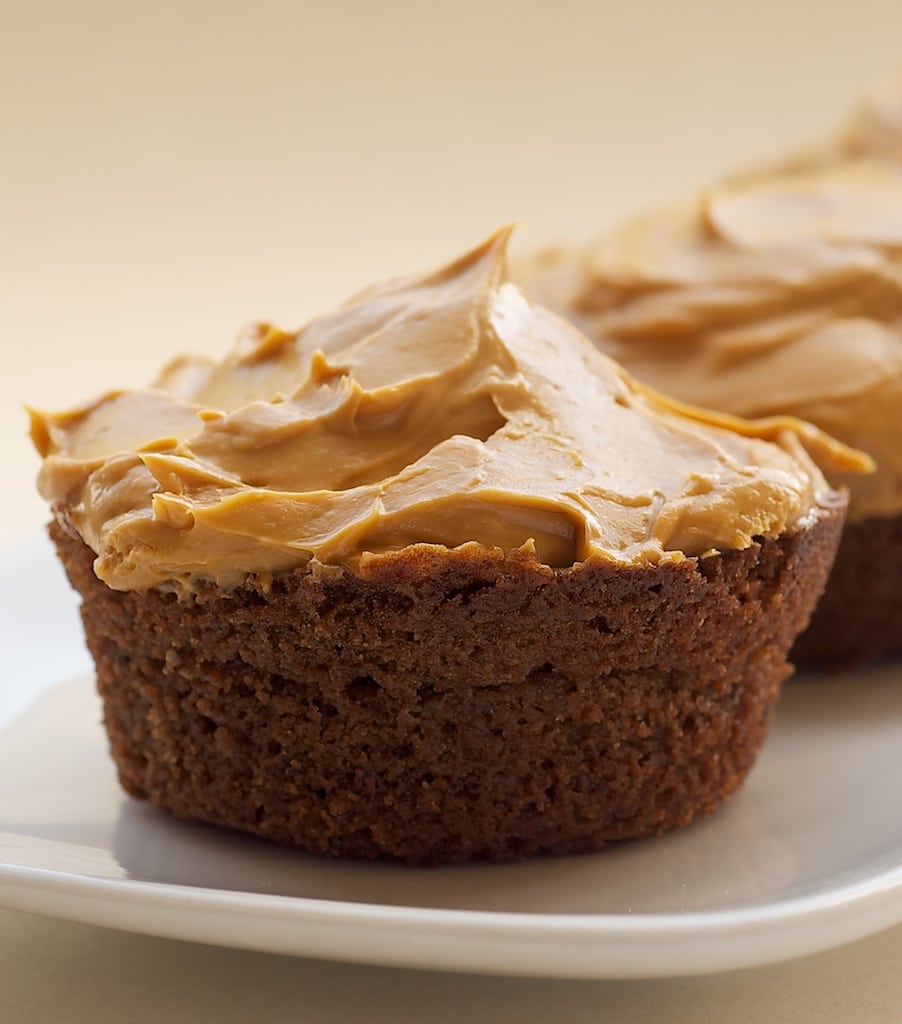 To me, dulce de leche is one of the great inventions of the food world. It takes the idea of caramel and moves it into the territory of the amazing. I haven't done a lot of baking with it, but I think I more than make up for that with this frosting. I've combined the amazing with another favorite, cream cheese, to make a simple to make, creamy, caramel-y frosting.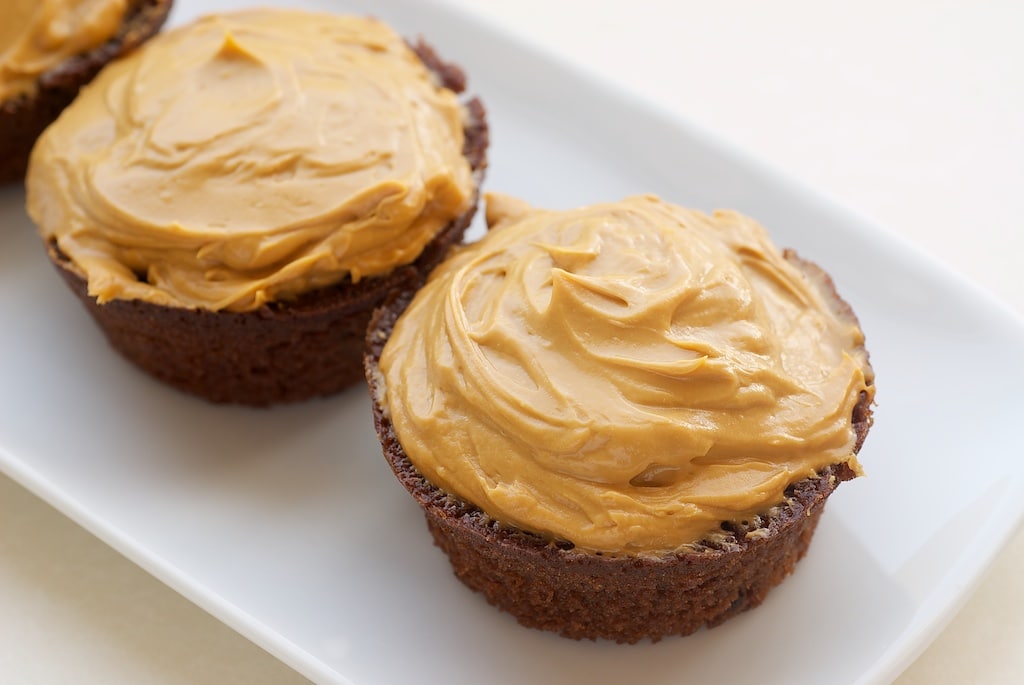 I'm always a proponent of chocolate, although I don't always get that excited about chocolate cake. Unless, that is, there's a little something special about it. These chocolate cupcakes get their little something special from a hint of cinnamon.
Now, put together the frosting with the amazing ingredient and the cupcakes with something special. The whole package is an undeniably delicious dessert bursting with flavor.
Yield: 24 standard-size cupcakes
Cook Time: 26 minutes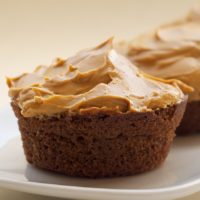 For the cupcakes:
2 cups all-purpose flour
2 teaspoons baking powder
1/2 teaspoon salt
2 teaspoon cinnamon
1/2 cup unsweetened cocoa powder
1 cup unsalted butter, softened
1 & 1/2 cups granulated sugar
1/2 cup packed light brown sugar
3 large eggs
1 tablespoon vanilla extract
1 cup milk
For the frosting:
8 ounces cream cheese, softened
1 & 1/4 cups (about 13 ounces) prepared dulce de leche
2 teaspoons vanilla extract
pinch of salt
Directions:
To make the cupcakes:
Preheat oven to 350°. Grease or line 24 cups of standard muffin tins.
Whisk together flour, baking powder, salt, cinnamon, and cocoa powder. Set aside.
Beat butter, sugar, and brown sugar until fluffy. Add eggs, one at a time, beating well after each addition. Mix in vanilla.
Add flour mixture gradually, alternating with milk. Begin and end with flour mixture.
Transfer batter to prepared pans, filling muffin cups about 2/3 full. Bake 22-26 minutes, or until a pick inserted into the center comes out clean.
Cool for about 10 minutes in pans on wire racks. Then, remove from pans to cool completely on wire racks.
To make the frosting:
Beat cream cheese and dulce de leche until well-blended. Mix in vanilla and salt, beating until combined.
Frost cooled cupcakes. Store frosted cupcakes in refrigerator. Set out cupcakes for about an hour before serving to bring to room temperature.