Toffee Almond Oatmeal Cookies are such wonderfully flavorful cookies, with lots of oats, brown sugar, cinnamon, almonds, and toffee!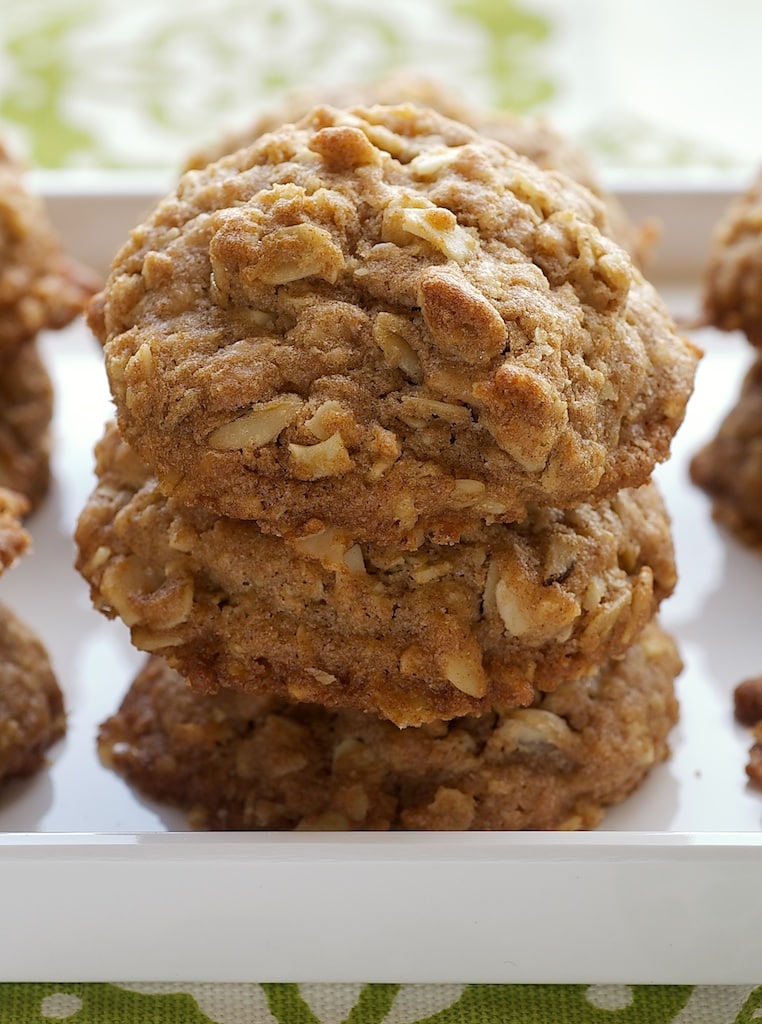 Like many of you, I primarily use all-purpose flour. It's hard to deny its wide-ranging utility. The consequence of that, though is that I don't often bake with whole wheat flour. I think that's due more to habit than taste. But, it can be a great substitute for traditional flour in many recipes, like this one for hearty, flavorful Toffee Almond Oatmeal Cookies.
I am fairly confident that if you tasted one of these without knowing the list of ingredients, you'd never guess that they are made with whole wheat flour. In fact, of all the cookies in my recent baking memory, these are probably in the top 10. The whole wheat flour lends even more heartiness to oatmeal cookies. Plus, the almonds, toffee, and hint of cinnamon just make them even better!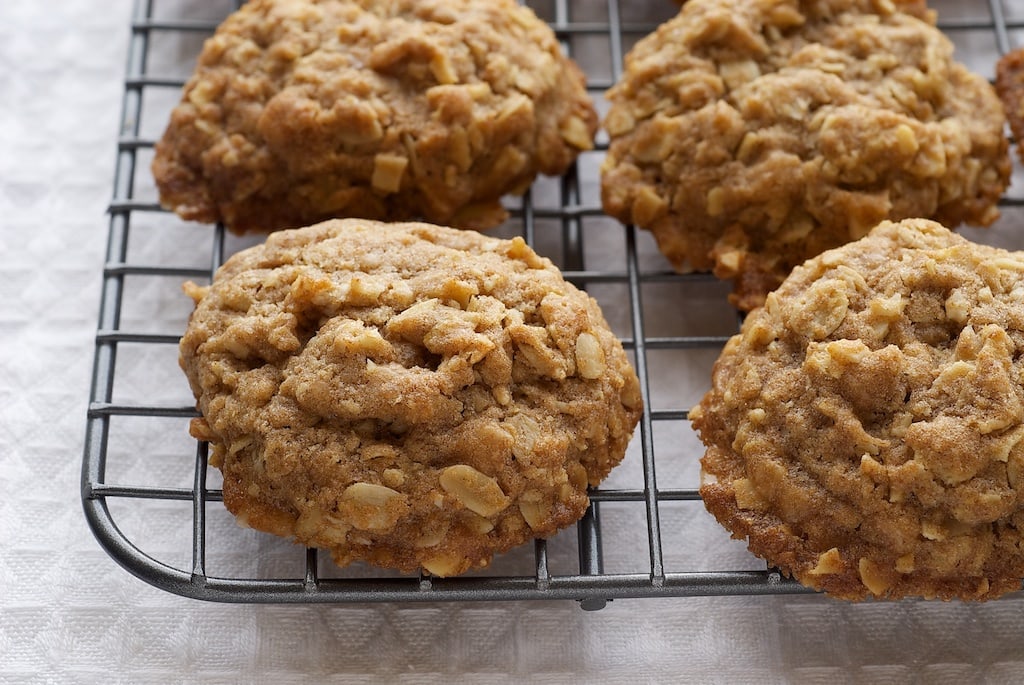 One of the things I find when baking with whole wheat flour is that you can usually taste it in the finished product. All-purpose often lingers in the background while other flavors take center stage. That's what makes these Toffee Almond Oatmeal Cookies extra good. It's the combination of the flour with the other flavors that really make them shine.
If you've got some whole wheat flour in your kitchen, I encourage you to try a batch of these tasty cookies the next time you're craving some really, really good oatmeal cookies.
Find more cookie recipes in the Recipe Index.
More Oatmeal Cookie Recipes