Those of you who follow my baking adventures regularly will not be surprised to see pecans or raspberries here. What is different here is the pan. Recently, we were given a Baker's Edge pan and this is one of the included recipes.

The pan does just what you would think it should. It's all about making the most of its edges. The pan has many walls instead of the standard four sides to create more edge area. For those of you who prefer those edge pieces of brownies and bars, this is a must-have for you.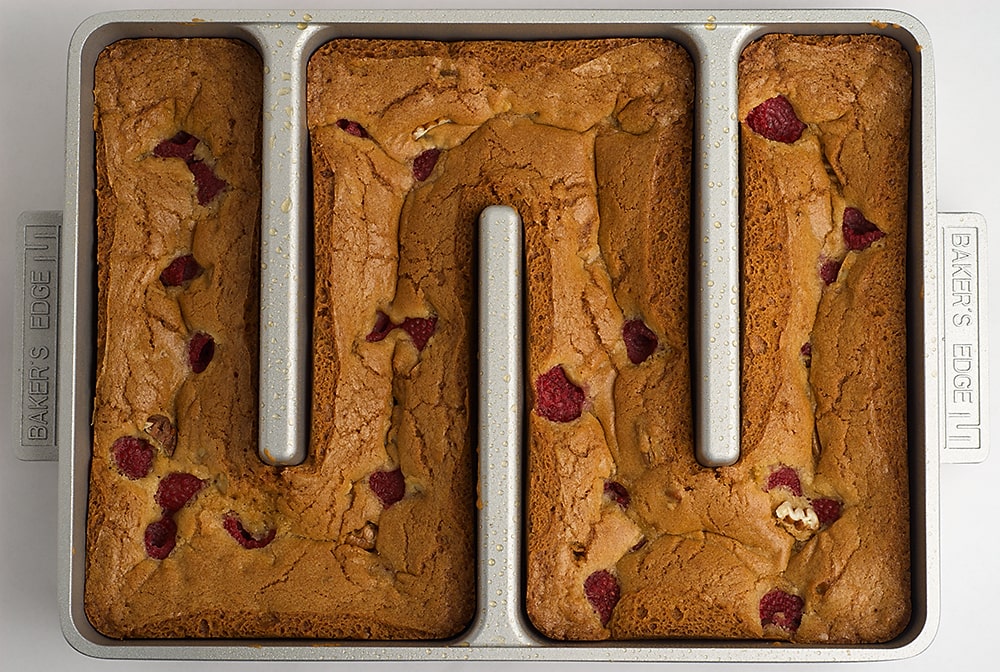 These bars were my first endeavor with this pan. I opted for a recipe that was included, and there are many more to choose from on their website. The information included with the pan also says that it can be used for recipes that use 9″x 13″or 9″x 9″baking pans. I'm sure the reverse is true, also, and their recipes could be used in standard pans.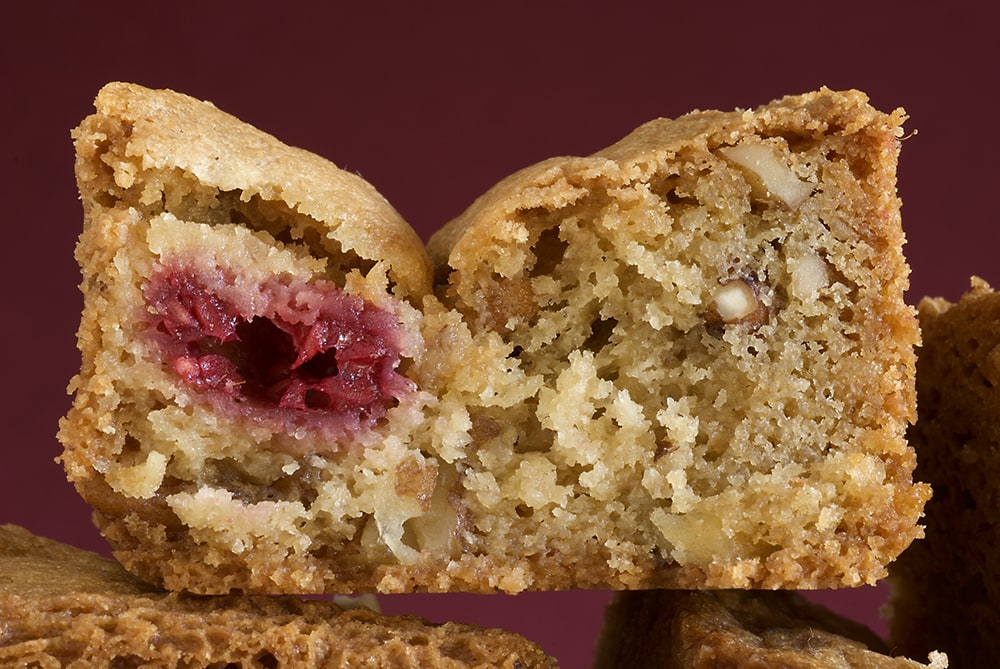 All the pan hoopla aside, these bars are delicious. With the fresh raspberries, they are a great spring-time recipe. And, of course, pecans are a year round ingredient for my baking.