These Dulce de Leche Bars are wonderfully sweet, rich, buttery, and gooey!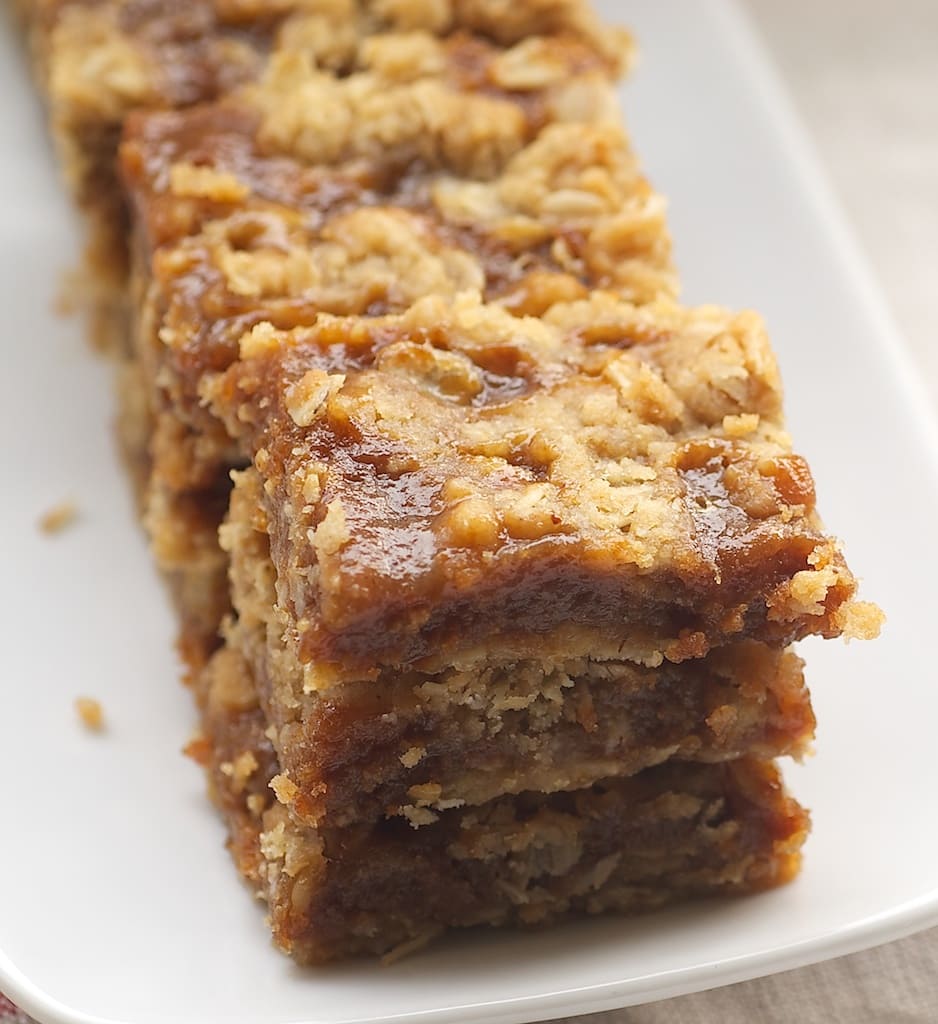 Rich, Gooey Dulce de Leche Bars
Here we go again with bars. I know, I know. I just can't seem to help it. In defense of bars, they're easy to make. They make enough for a crowd. And, they're usually pleasing to that crowd.
The flavor of these bars is a bit different than my usual bar recipes. Dulce de leche is definitely underused in my kitchen. I love its caramel-like, smooth flavor.
Much like those Blueberry Jam Bars from earlier this month, these bars are made mostly of a crumb crust and topping. It's hard to go wrong with a buttery, sugary crumb crust. Sandwiched between two layers of that is a whole lot of dulce de leche goodness. A sprinkling of toffee bits tops it all off. All of that adds up to some kind of good.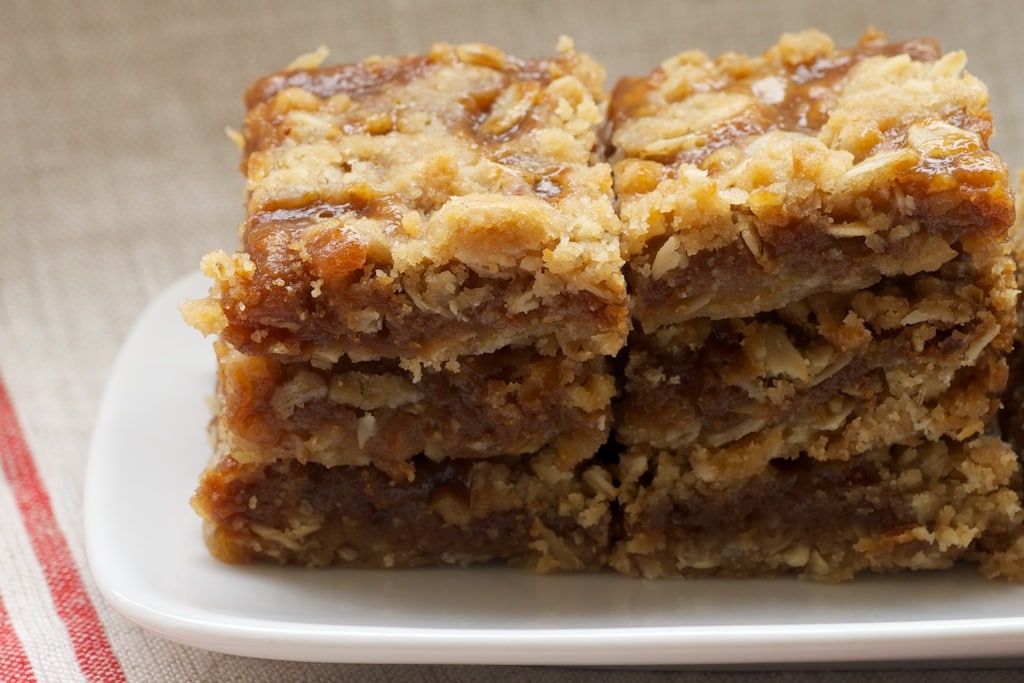 If you like a bit of salty with your sweet, then you might sprinkle a bit of kosher salt over the dulce de leche layer before baking. With or without that, these are truly delicious and hard to resist. While they would make great gifts or party food, you are likely to want to keep these all for yourself.