February 8, 2012
Chocolate Chunk Cupcakes
Chocolate Chunk Cupcakes are just the thing when you want a homemade dessert without a lot of fuss. These are great for sharing with a crowd!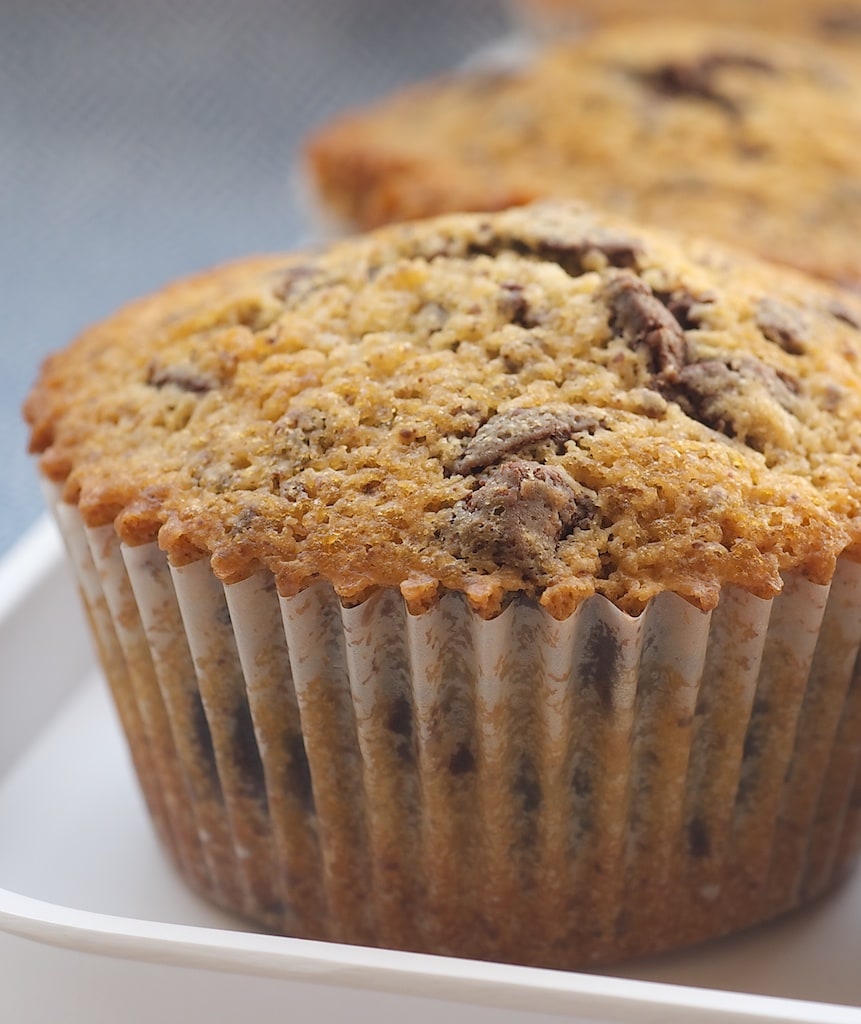 When I get the urge to bake, I'll pick simple over elaborate most every time. I realized long ago that dessert doesn't have to be over the top to be really, really good. In fact, that's essentially my baking mantra. If you're with me, then you're going to love these Chocolate Chunk Cupcakes!
While these cupcakes might not offer anything revolutionary in the baking realm, they do a very good job of being that magical combination of simple and delicious. And that goes a very long way in my book.
These are also my favorite kind of cupcakes to bake. I don't really get into full-out decorating. Honestly, my frosting skills are a bit lacking as well. I do go the traditional route now and then, but these are the type of cupcakes that generally pique my interest and get me in the kitchen.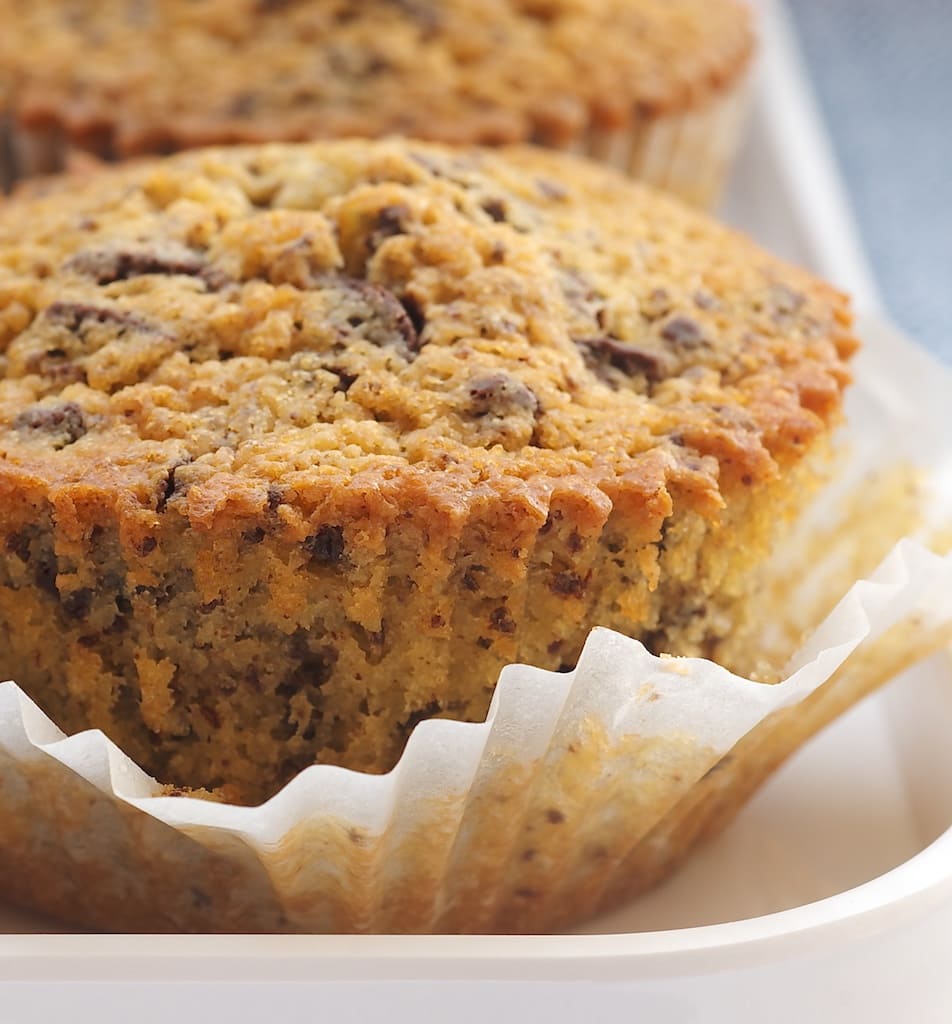 The best thing about these cupcakes, other than their simplicity, is that they are so chocolate-y. To me, they have a far better chocolate flavor than a standard chocolate cupcake. As with any recipe that heavily features chocolate, I highly recommend that you use the very best chocolate you can. It will definitely make a difference.
If you're in need of a quick and easy dessert for most any occasion, these Chocolate Chunk Cupcakes fit the bill. Bake a batch for game day, an office party, book club, or most any causal gathering that warrants dessert. And as the incomparable Julia Child once said, "A party without cake is just a meeting."
Happy baking!
Find more cupcake recipes in the Recipe Index!
More Easy Cupcake Recipes
Chocolate Chunk Cupcakes
Yield: 24 cupcakes
Prep Time:20 minutes
Cook Time:20 minutes
Chocolate Chunk Cupcakes are simple little cakes packed with lots of chocolate!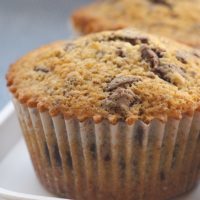 Ingredients:
1 & 1/2 cups (180g) all-purpose flour
3/4 teaspoon baking powder
1/2 teaspoon salt
1 cup (227g) unsalted butter, softened
3/4 cup (150g) granulated sugar
3/4 cup (150g) packed light brown sugar
3 large eggs
1 teaspoon vanilla extract
1/3 cup milk
8 ounces (227g) semisweet chocolate, cut into 1/2-inch chunks
Directions:
Preheat oven to 375°F. Line 24 standard muffin cups with paper liners.
Whisk together the flour, baking powder, and salt. Set aside.
Using an electric mixer on medium-high speed, beat the butter, sugar, and brown sugar until pale and fluffy. Add the eggs, one at a time, mixing well after each addition. Mix in the vanilla.
Reduce mixer speed to low. Add the flour in two batches, alternating with the milk. Stir in the chocolate chunks.
Spoon 1/4 cup batter into each muffin cup. Bake 20 minutes, or until the cupcakes are pale golden and a toothpick inserted in the center comes out clean. Transfer the cupcakes to wire racks to cool.