No-Churn Chocolate Brownie Ice Cream is the ultimate in chocolate ice cream. Rich and chocolatey with little bits of fudgy brownies throughout!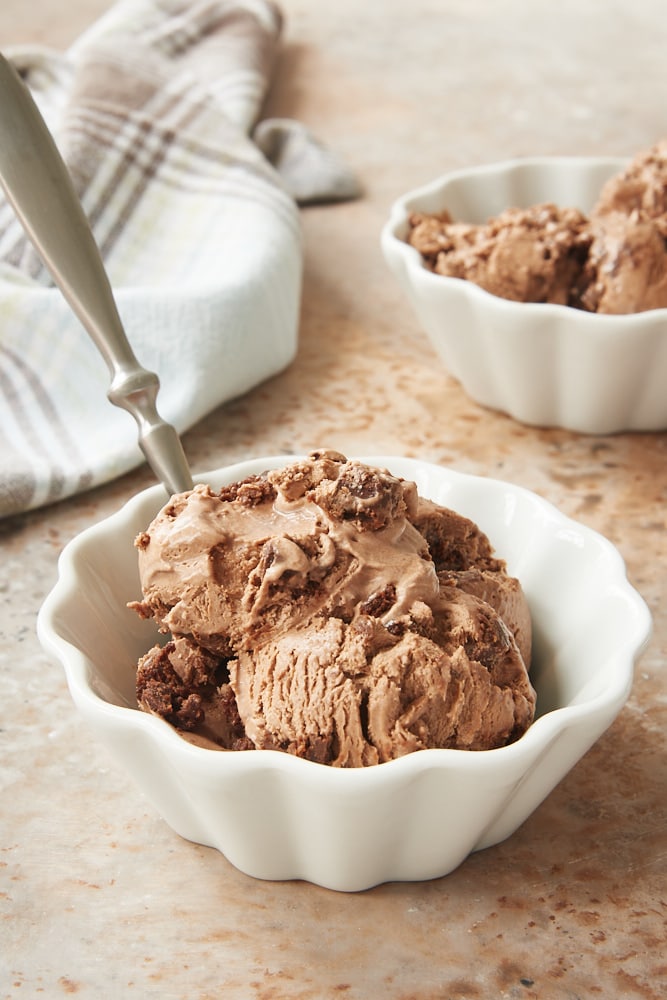 Sometimes only a big dose of chocolate will do. And that's just what you'll get with No-Churn Chocolate Brownie Ice Cream. This rich, creamy chocolate ice cream is studded with little bites of fudgy brownies for an indulgent chocolate experience.
It all starts with a simple variant of my favorite chocolate ice cream. I feel that I should point out that neither Quinn nor I really like chocolate ice cream. We usually find the flavor lacking in some way. But this no-churn version is just the absolute best. Seriously, the best.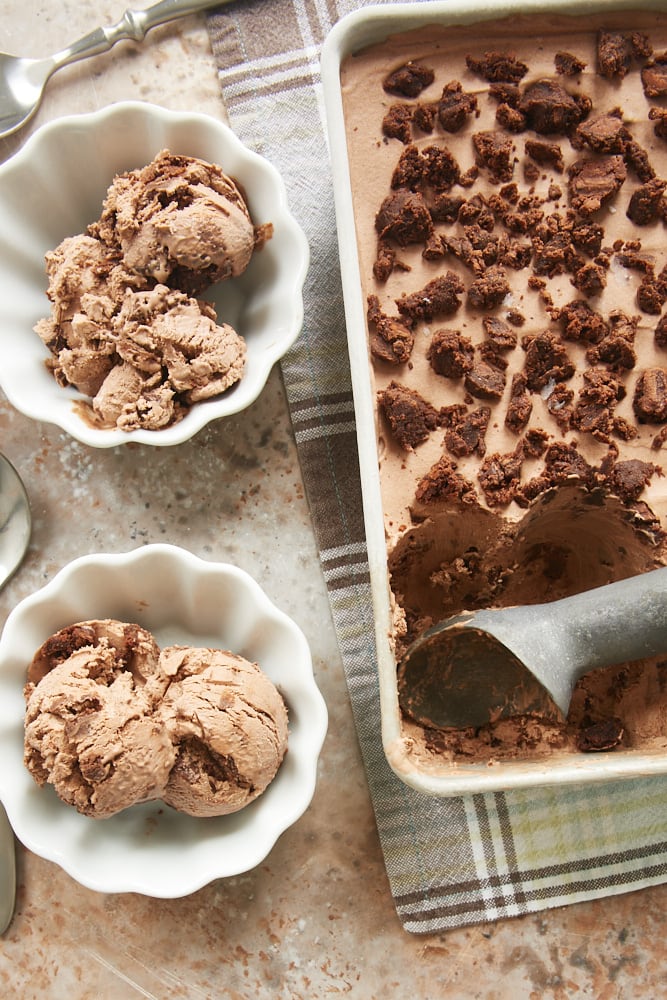 Be sure to use a good quality cocoa powder for the ice cream. Your end result will definitely reflect the quality of ingredients here. You don't have to spend a lot to get a good one. If you have one you really enjoy using for baking, it will likely be just fine.
Little pieces of fudgy brownies are mixed into all that chocolate goodness to put this ice cream over the top. You'll need roughly 2 cups of chopped brownies. I do think that a dense, fudgy brownie will hold up best here. Make your own (Try Salted Fudge Brownies or Amy's Brownies.) or use store-bought for a shortcut in an already easy recipe.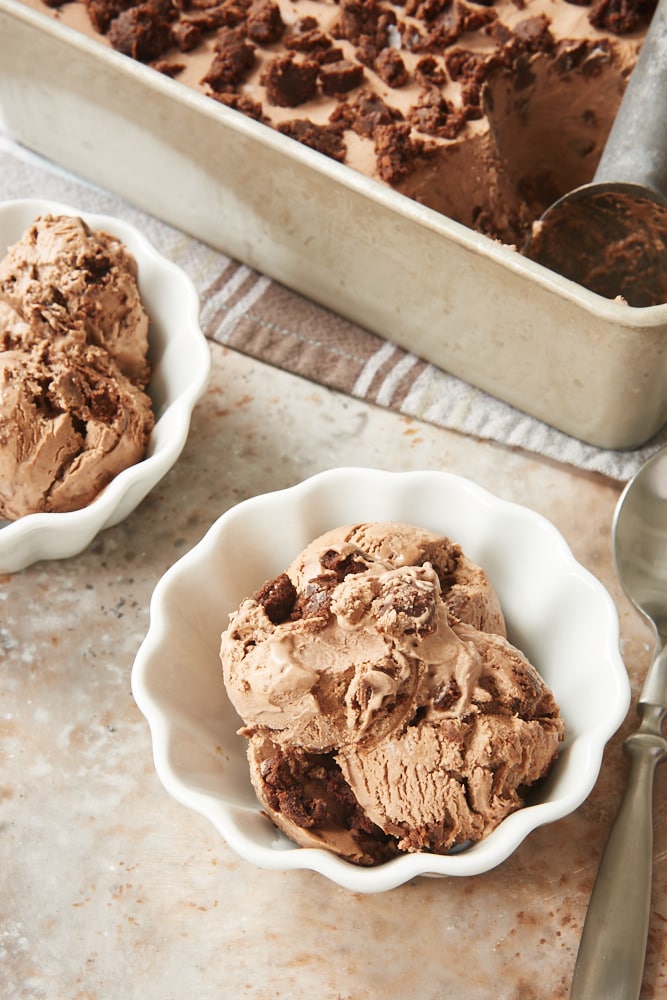 And just as good as the flavor is, this ice cream is equally as awesome for how easy it is to make. This recipe is absolute winning with a short list of ingredients and easy prep. You'll have this mixed and in the freezer in mere minutes. You only need to plan ahead to give it sufficient time in the freezer.
If you're craving chocolate in a big way but don't want a lot of fuss, this No-Churn Chocolate Brownie Ice Cream is just the thing. With its rich chocolate flavor, it's sure to satisfy even your biggest chocolate cravings!
Find more chocolate recipes in the Recipe Index.
More No-Churn Ice Cream Recipes