February 6, 2012
Oatmeal Jammys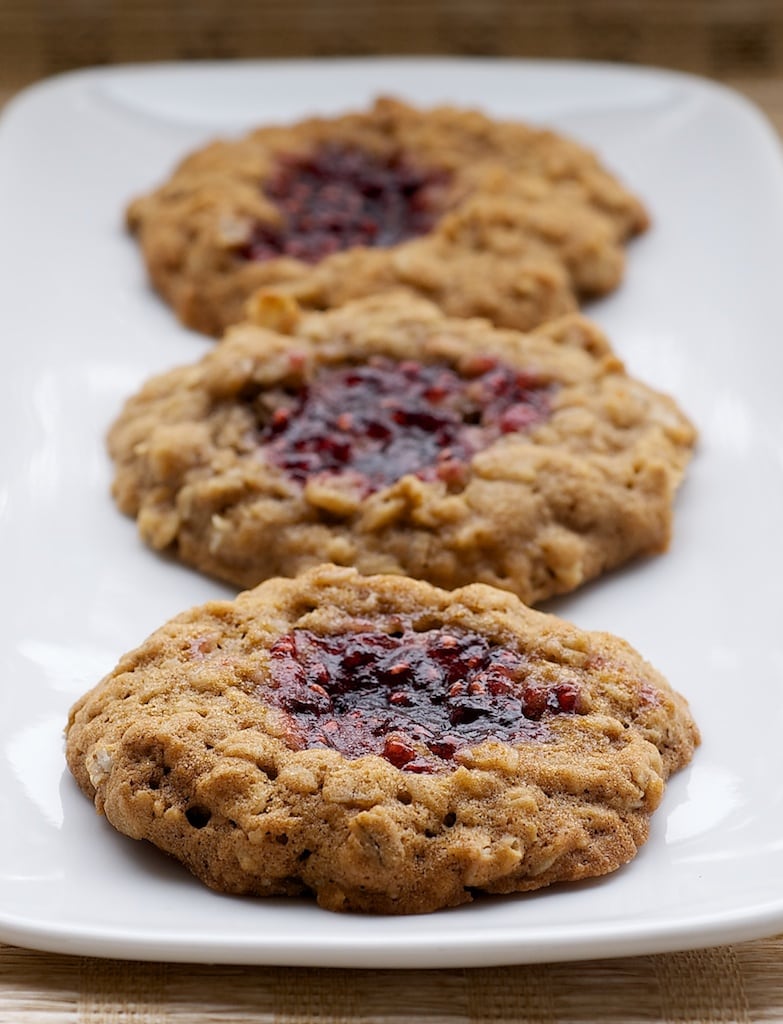 One of the first food trucks I visited in New York was The Treats Truck. I vividly remember taking far too long to order because I couldn't decide what sounded best. That truck, affectionately named Sugar, is still going strong and offers a plethora of tempting cookies, brownies, cupcakes, and many other amazing treats.
New to my cookbook collection is The Treats Truck Baking Book. Like Sugar himself, it is also filled with so many good things that it's hard to choose a place to start.
After much deliberation, I chose to start with these oatmeal thumbprint cookies. I'm always a sucker for an oatmeal cookie (minus the raisins, of course), and I always have a fully stocked jam/jelly/preserves section of my refrigerator.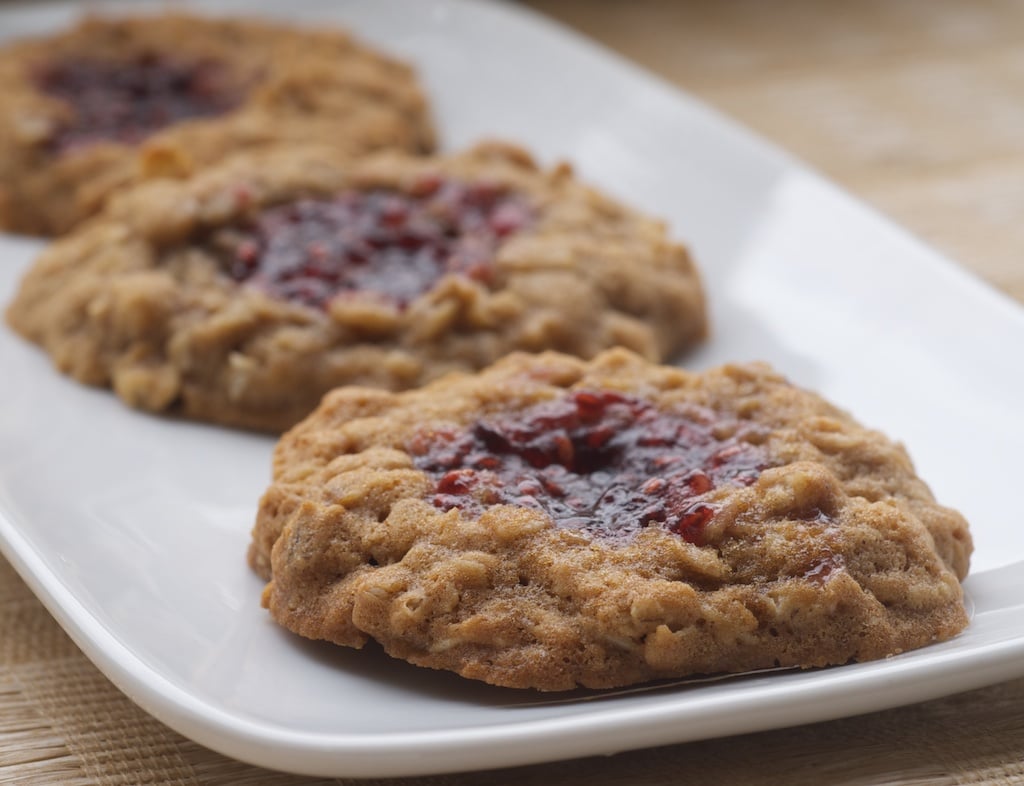 These are incredibly good. There's just enough cinnamon in the chewy cookie to make them extra special. One of the beauties of these cookies is that you can vary them by using different jams or preserves. I used raspberry (which is a popular Treats Truck variety) and also a four-fruit blend.
Sadly, I can't remember the last time I tracked down The Treats Truck. Sugar is usually in other neighborhoods in the city making people happy with treats. At least now I can make my own versions of those treats at home. And, let's be honest, I'll also be following the truck's location updates and making my way to that truck as soon as possible.
Oatmeal Jammys
Yield: about 24 cookies
Prep Time:20 minutes
Cook Time:14 minutes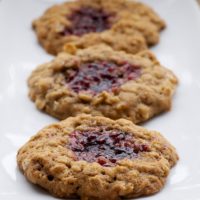 Ingredients:
1 & 1/2 cups all-purpose flour
1 teaspoon baking soda
1 teaspoon ground cinnamon
1 teaspoon salt
1 cup unsalted butter, softened
1 cup packed dark brown sugar
1/8 cup granulated sugar
2 large eggs
2 teaspoons vanilla extract
3 cups old-fashioned oats
your favorite jams or preserves
Directions:
Preheat oven to 350°. Grease or line baking sheets.
Whisk together flour, baking soda, cinnamon, and salt. Set aside.
Beat butter and both sugars until light and fluffy. Add eggs, one at a time, mixing well after each addition. Mix in vanilla. Gradually add flour mixture, mixing until fully incorporated. Mix in oats.
Scoop dough onto prepared pans, placing them about 2 inches apart. Using your thumb, make a hollow in each cookie. Fill each hollow with jam (or preserves).
Bake each baking sheet 12-14 minutes, until cookies are fully baked and the edges are golden.