As soon as I saw this recipe in Taste of the South, I knew that it would make an appearance on this year's Thanksgiving table. It has two big things going for it – pecans and simplicity.

Don't let this one catch you off guard. This little cake packs a lot of punch. The caramel topping really takes this simple cake and turns it into something fantastically delicious. It somehow manages to be simple and complex at the same time. I really liked this cake so much more than I had anticipated. And, trust me, I was pretty sure it was going to be good.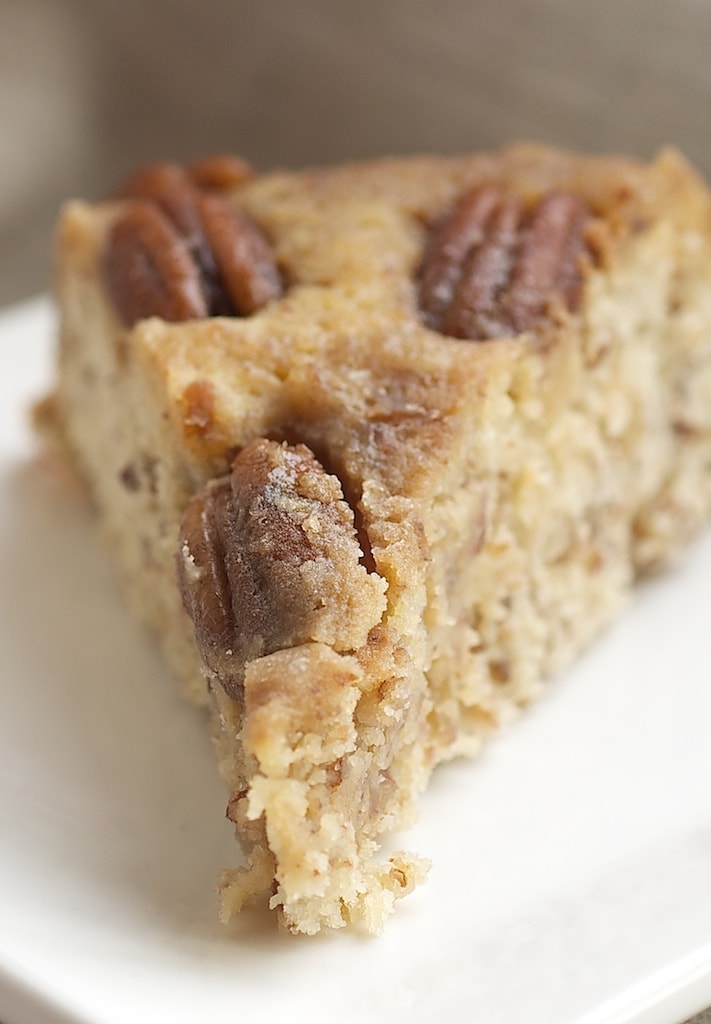 I confess that the original recipe also had a recipe for a brown sugar brandy sauce to serve with the cake. I did make it and included it in the cake recipe here. But, I like the cake better without the sauce. It has plenty of pecan and caramel goodness on its own.