December 30, 2011
Best of Bake or Break 2011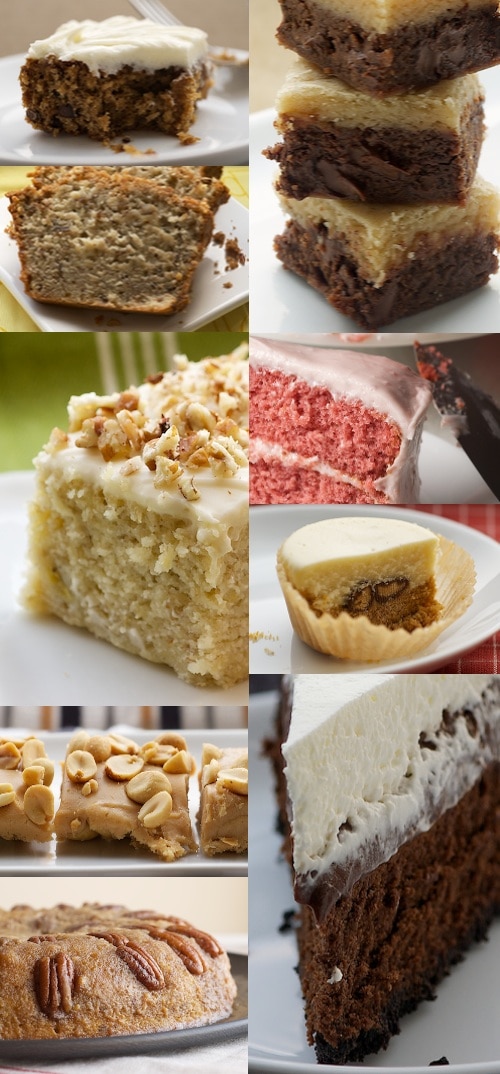 2011 was quite a year. Quinn and I celebrated not only our first year of being New Yorkers, but also 11 years of marital bliss. In Quinn's work life, he played a big part in a couple of big projects (including this one).
As for my work life, well, there were some changes there. Some of you know that I left my job about a month ago. Since then, I've become a full-time blogger, which helps explain the increased activity on this blog. Thanks to all of you for making this possible!
This year's most popular foods on BoB are a varied sort, from chocolate to bananas to peanut butter. I do notice an affinity for cream cheese frosting. Can't say I blame anyone for that.
Okay, on with the show. Pictured above are the most popular recipes on Bake or Break for 2011. Click the links below to view them. We'll go left to right starting with the top left. Enjoy!


Oatmeal Chocolate Chip Cake
Black-Bottom Cookie Bars
Cream Cheese Banana Nut Bread
Banana Cake with Cream Cheese Frosting
Strawberry Cake with Strawberry Cream Cheese Frosting
Peanut Butter Cheesecake Minis
Salted Nut Squares
Mississippi Mud Pie
Pecan Upside Down Cake