December 29, 2011
German Chocolate Cake Cookies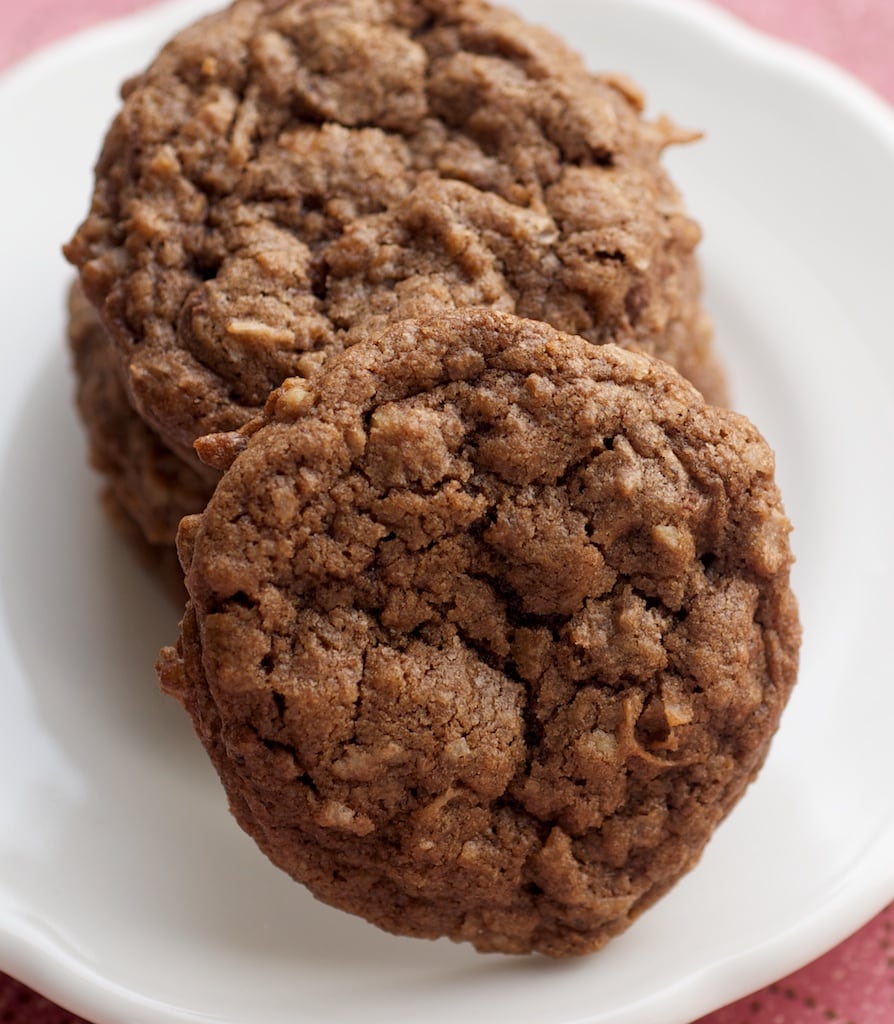 One of my favorite cakes is the always reliable German chocolate cake with coconut-pecan frosting. Not very creative, I know. But, what can I say? I like what I like. Unfortunately for me, coconut is most definitely not what Quinn likes.

I snuck in baking these cookies while Quinn was still enjoying our amazingly chocolate Christmas dessert. As much as he's been enjoying it, I felt pretty sure that he wouldn't mind. Or notice, for that matter.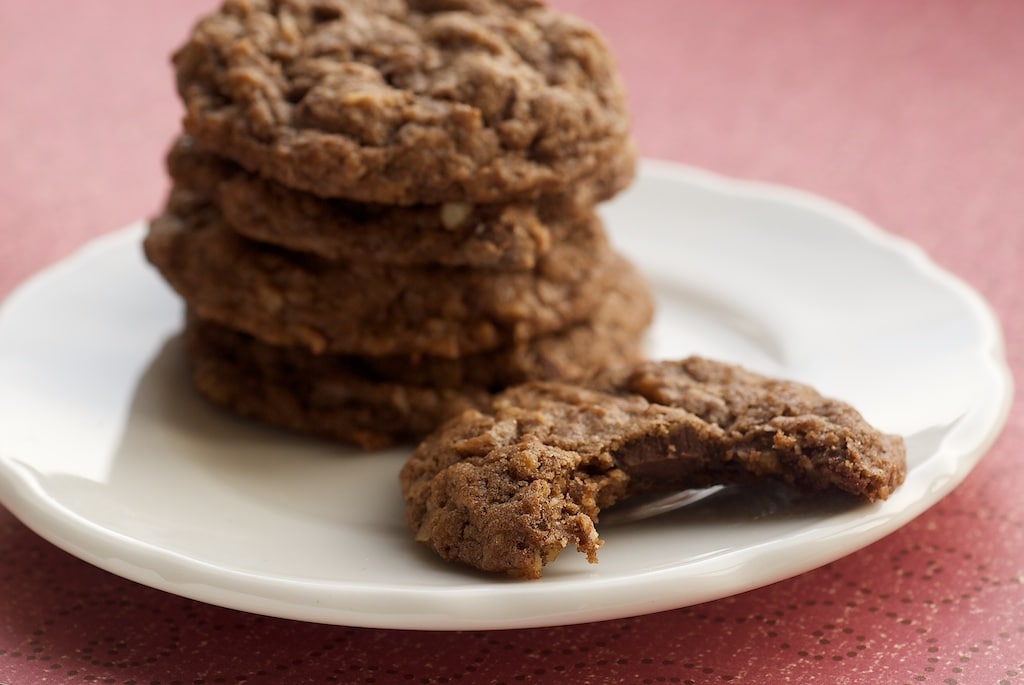 The selling point for me is that all the components of a German chocolate cake are squeezed compactly into a cookie. It's all there – chocolate, pecans, coconut. While they may not taste just like the cake, they are perfectly delicious on their own merit.
I love the chewiness and super chocolate-y-ness of these cookies. They are plenty rich, too. And plentiful. The recipe, which was supposed to make 3 dozen, made 5 dozen. I think I need to seek out some coconut-loving neighbors. So, if anyone's interested, I have a few dozen of these to spare.
German Chocolate Cake Cookies
Yield: about 60 cookies
Prep Time:20 minutes
Cook Time:10 minutes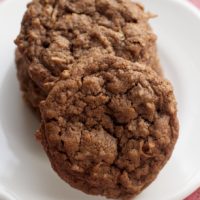 Ingredients:
2 & 1/4 cups all-purpose flour
1/2 cup unsweetened cocoa
1 teaspoon baking soda
pinch salt
1 cup butter, softened
1 cup light brown sugar
1 cup granulated sugar
2 large eggs, beaten
2 teaspoons vanilla extract
1 cup semisweet chocolate chips
1 cup shredded sweetened coconut
1 cup chopped pecans
Directions:
Preheat oven to 375°. Line baking sheets with parchment paper or silicone liners.
Whisk together flour, cocoa, baking soda, and salt. Set aside.
Using an electric mixer, beat together butter and both sugars. Mix in eggs and vanilla. Gradually add flour mixture, mixing until just combined. Stir in chocolate chips, coconut, and pecans.
Drop dough by tablespoonfuls onto prepared baking sheets. Bake 8-10 minutes. Cool on wire racks.
Notes:
This recipe can be made into bars by pressing the dough into a buttered 8-inch square baking pan. Bake 20-25 minutes.