One of my favorite cakes is the always reliable German chocolate cake with coconut-pecan frosting. Not very creative, I know. But, what can I say? I like what I like. Unfortunately for me, coconut is most definitely not what Quinn likes.

I snuck in baking these cookies while Quinn was still enjoying our amazingly chocolate Christmas dessert. As much as he's been enjoying it, I felt pretty sure that he wouldn't mind. Or notice, for that matter.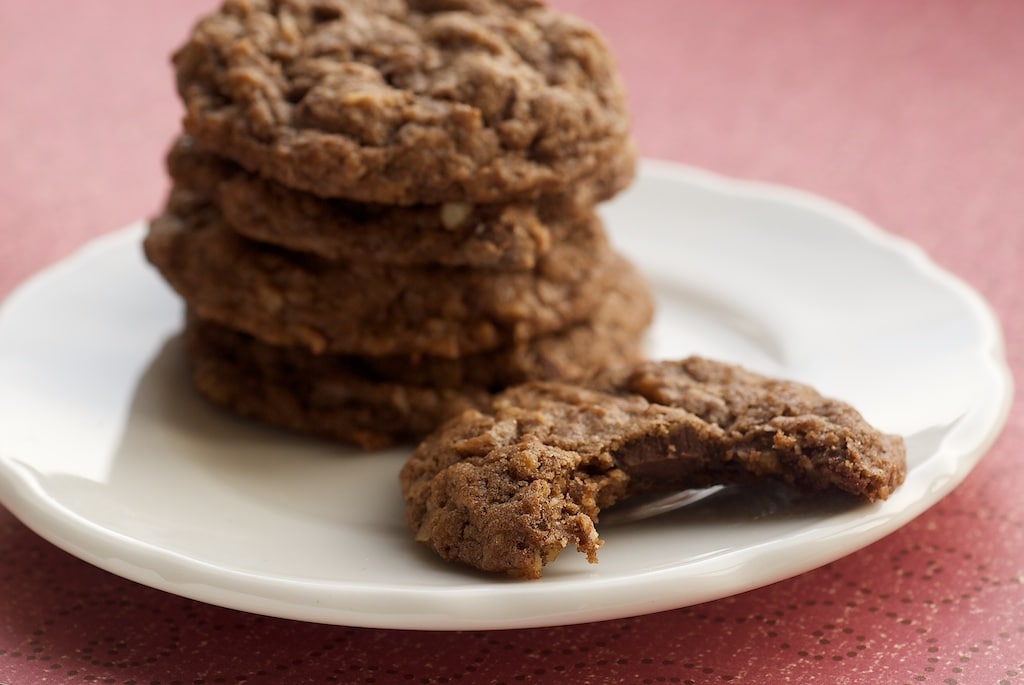 The selling point for me is that all the components of a German chocolate cake are squeezed compactly into a cookie. It's all there – chocolate, pecans, coconut. While they may not taste just like the cake, they are perfectly delicious on their own merit.
I love the chewiness and super chocolate-y-ness of these cookies. They are plenty rich, too. And plentiful. The recipe, which was supposed to make 3 dozen, made 5 dozen. I think I need to seek out some coconut-loving neighbors. So, if anyone's interested, I have a few dozen of these to spare.