It's been a while since I baked anything remotely related to cheesecake. That is certainly not due to any lack of cheesecake love on my part. It still ranks right on up there on my list of favorites.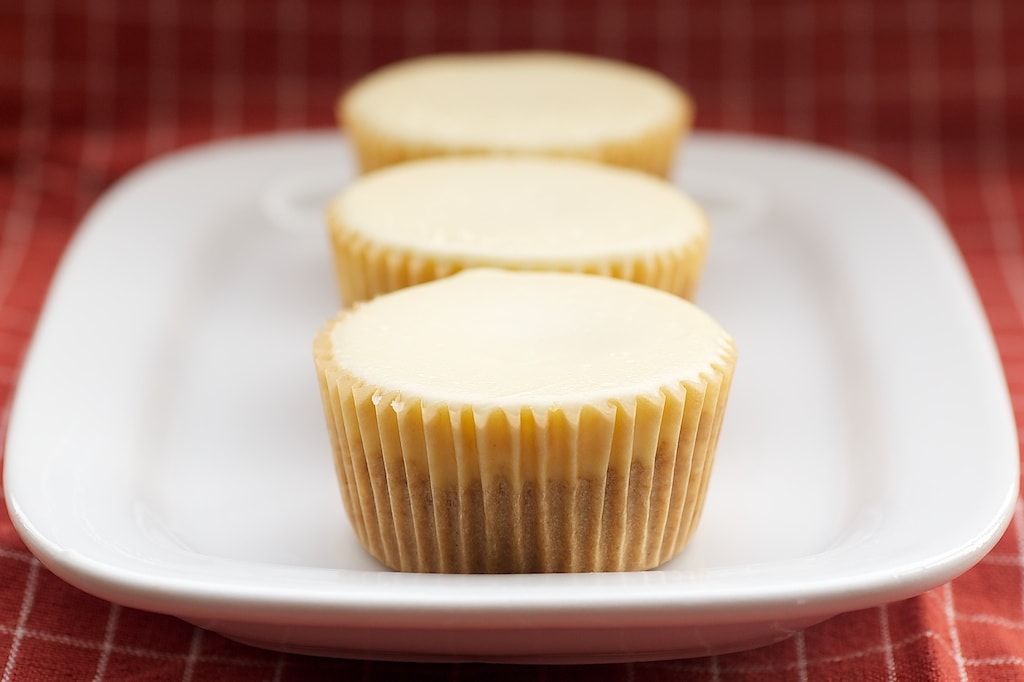 I happened upon this recipe and very quickly moved it near the top of my to-bake list. Cheesecake, peanut butter cups, and simplicity in one dessert? How could I not make these?


I will give you a bit of advice about making these. When I first mixed up the crust, I felt confident that I had way too much crust for 12 of these. Actually, once you start pressing the crust into the cupcake liners, you'll find that you will use more than you might think. The end result is a nice, thick graham cracker crust that holds its own with all that cheesecake goodness on top of it.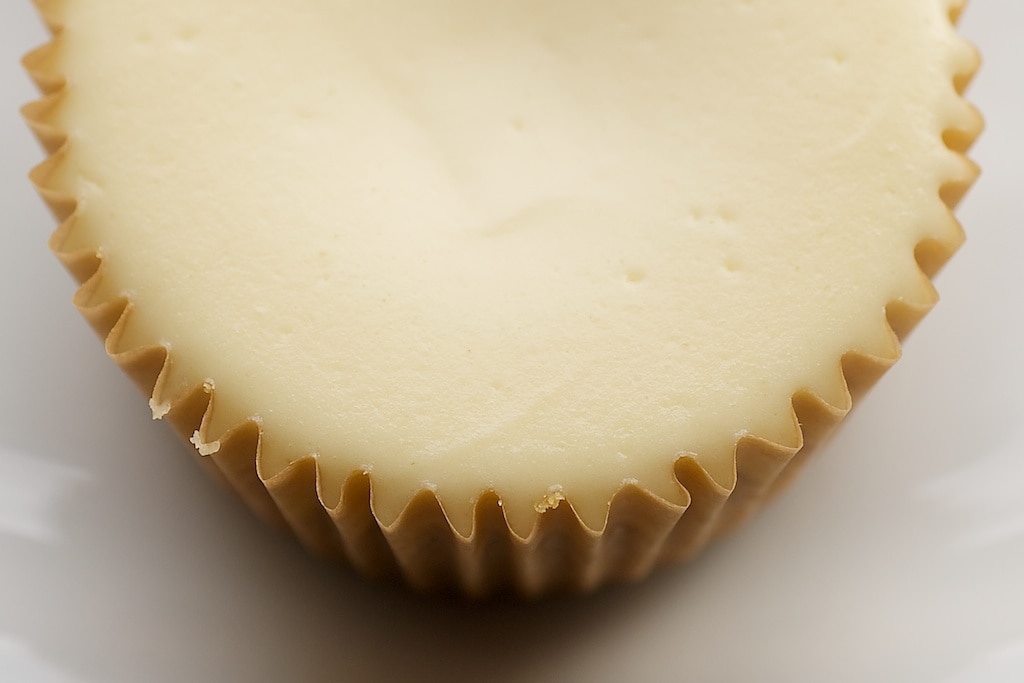 As cheesecakes go, this filling is surprisingly good. The peanut butter cups are a nice little twist, but they certainly aren't necessary. I think these would work well without them. Or, it would be fun to experiment with different things besides peanut butter cups. Chocolate chips, toasted nuts, caramel bits, etc. My brain and appetite are already churning thinking of all the possiblities!
Find more cheesecake recipes in the Recipe Index.