There are some food combinations that are just magical. One of the best examples is chocolate and coffee. Coffee just does something to chocolate to make it even better. Even if you aren't a coffee fan, it's hard to argue with the taste of those two together.
Recently, HiLine Coffee Company sent me some of their delicious Nespresso-compatible coffee capsules to try. Of course, my first thought was to break out some chocolate to go along with their coffee and get baking!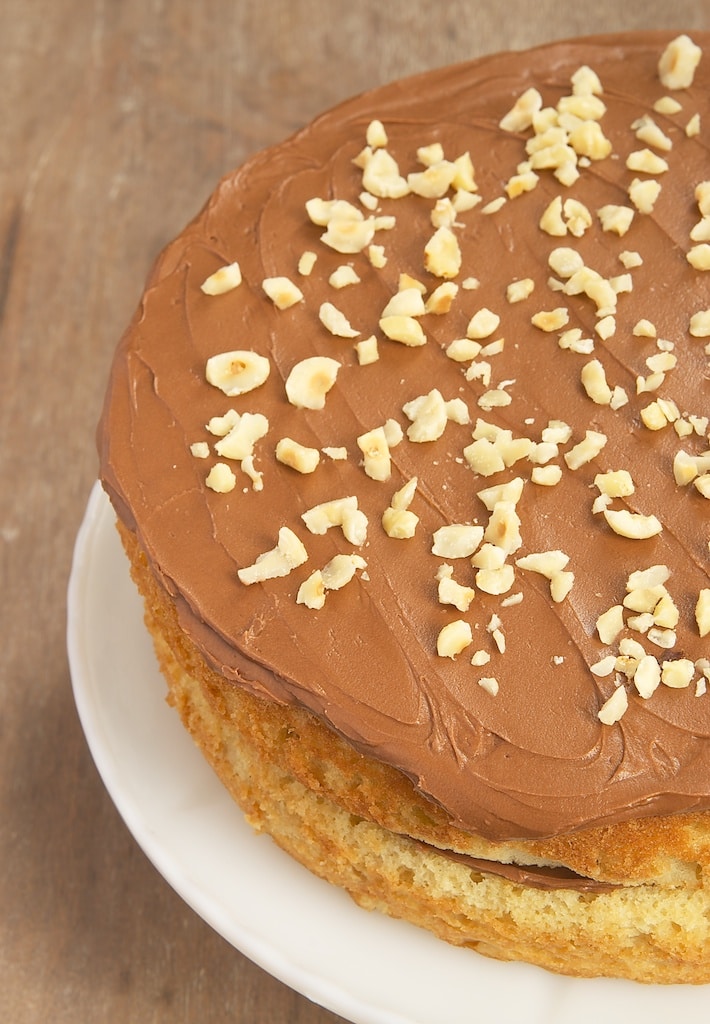 As Quinn is much more the coffee-drinker around here, I ran some baking ideas by him. When I mentioned the idea for this cake, he enthusiastically agreed, so I figured I'd have a winner with this one. And, I believe I was correct!
The cake itself is basically a simple yellow cake dressed up with a bit of brown sugar and some toasted hazelnuts. It's sweet and crunchy and so moist. Then, I made a simple chocolate frosting with a heavy dose of strong coffee.
I opted to frost just the tops of each cake layer for a simpler presentation and because, frankly, I'm not that great at frosting cakes. If you prefer more frosting, just increase the frosting recipe by half, or even double it. Then, you'll have plenty for frosting the sides as well. Or, just enjoy the leftover frosting on its own. I won't judge.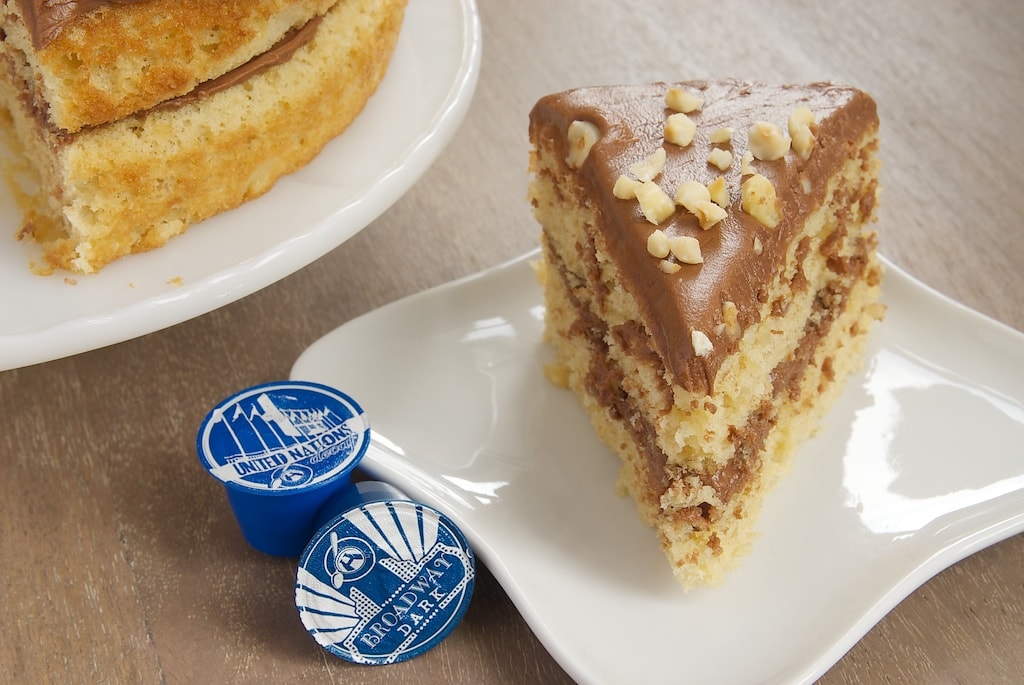 HiLine Coffee Company provided products for both my own use and for the giveaway. All opinions written are my own.