October 7, 2007
Peanut Butter Tart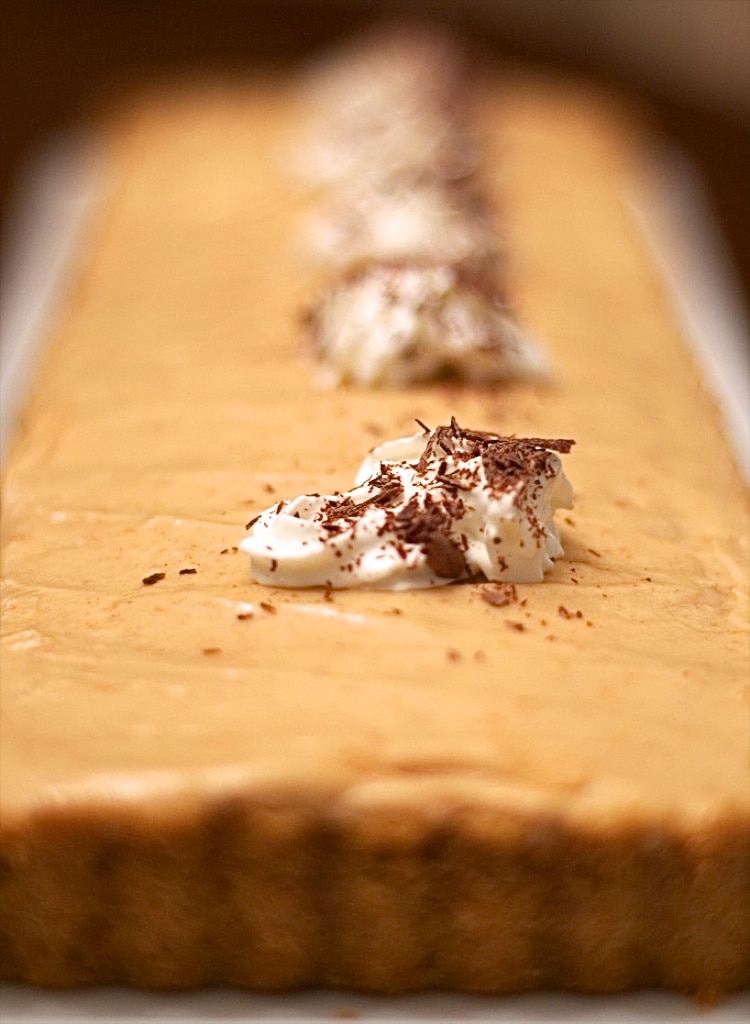 With the overwhelming love of peanut butter in my family, I consider it a wonderful challenge to find new peanut butter recipes for family to-dos. For my Daddy's birthday, I started searching for a recipe and re-stumbled upon this recipe from Martha Stewart. It's a lovely combination of graham cracker crust, chocolate ganache, and a fluffy peanut butter filling.
I had found this recipe some time last year and knew instantly that it would be quite a hit for us. I even went so far as to add the exact sized tart pan to my Amazon wishlist. Luckily, I got that pan for some gift-receiving occasion and have finally put it to good use.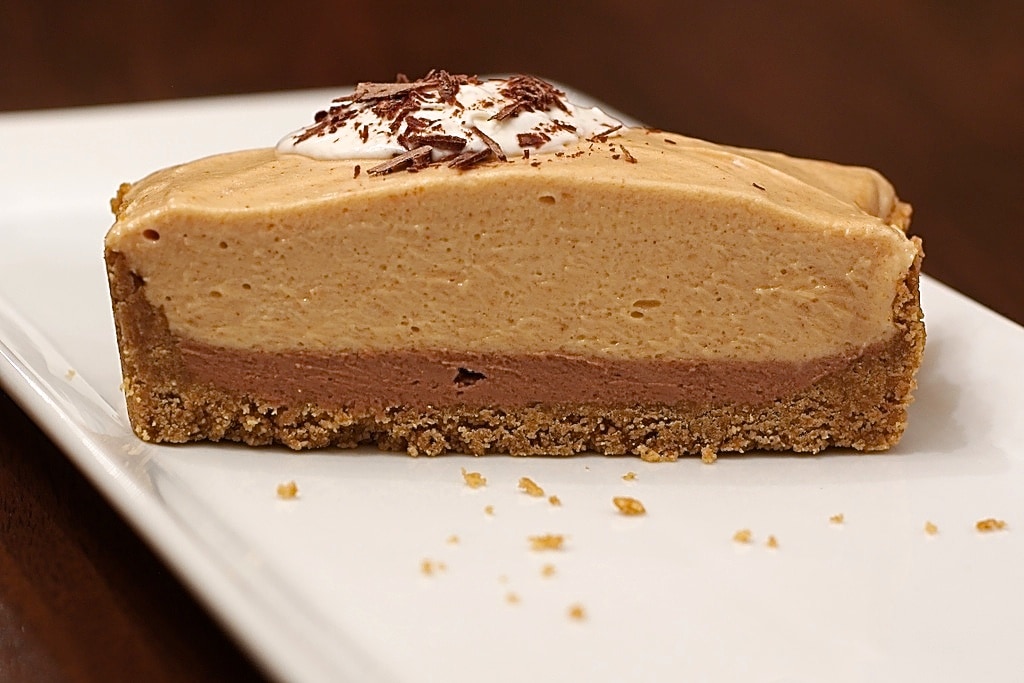 Her recipe is near-perfect. Having now made it, I will assume the voice of experience and clarify a few directions. First, when making the ganache, keep whisking it in the ice bath until it thickens a good bit. Then, take it out and whisk it vigorously to incorporate enough air to stiffen the mixture. Secondly, when adding the whipped cream to the peanut butter mixture, add it in portions. Fold in the first couple of additions, then whisk in the rest. You may find other methods that work better for you, but these certainly helped me.
I cannot adequately express to you how good this tart is. It's rich and flavorful without being overwhelming. Plus, it's beautiful! It looks a lot more impressive than it should, given the amount of work that goes into it. My only complaint? Finding a serving tray for it. After an extensive search, I did find the perfect-sized tray at Kohl's. We all certainly had no problem finishing every bite of it. As an added warm-weather bonus, there's no baking involved. It's a great dessert for saying farewell to summer.
Peanut Butter Tart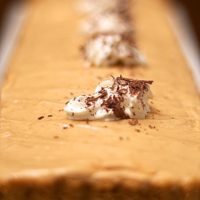 Ingredients:
For the crust:
10 4&3/4″x 2&1/2″graham crackers, broken into pieces
6 tablespoons unsalted butter, melted
For the filling:
3 ounces milk chocolate, plus more for garnish
1 & 3/4 cups heavy cream, divided
3/4 cup creamy peanut butter
4 ounces cream cheese
1/3 cup sweetened condensed milk
Directions:
To make the crust:
Pulse graham crackers in the bowl of a food processor until fine crumbs are formed. Place crumbs and butter in a medium bowl. Stir with a fork until combined.
Press crumbs into the bottom and up sides of a 13 3/4-by-4 1/4-inch rectangular tart pan with a removable bottom. Refrigerate.
To make the filling:
Fill a large bowl with ice and water.
Chop chocolate, and place in a medium bowl.
Place 1/2 cup cream in a small saucepan over medium heat, and bring to a boil. Immediately pour over chopped chocolate. Let set for 5 minutes. Then, whisk to combine.
Set chocolate mixture (ganache) in ice bath and whisk constantly until cool. Then, remove ganache from ice bath, and continue whisking until just thickened. Do not overmix. Spread ganache in the bottom of the prepared crust. Refrigerate until set.
Place peanut butter, cream cheese, and condensed milk in the bowl of a food processor. Process until smooth. Transfer to a mixing bowl and set aside.
Whip 3/4 cup heavy cream to soft peaks. Fold about 1/3 of whipped cream gently into peanut butter mixture. Repeat with another 1/3. Whisk in remaining 1/3.
Transfer filling to prepared crust. Refrigerate for 2 hours or overnight.
Remove tart from refrigerator 10 minutes before serving.
Whip remaining 1/2 cup cream and dollop on top of tart. Using a vegetable peeler, make chocolate curls for garnish.