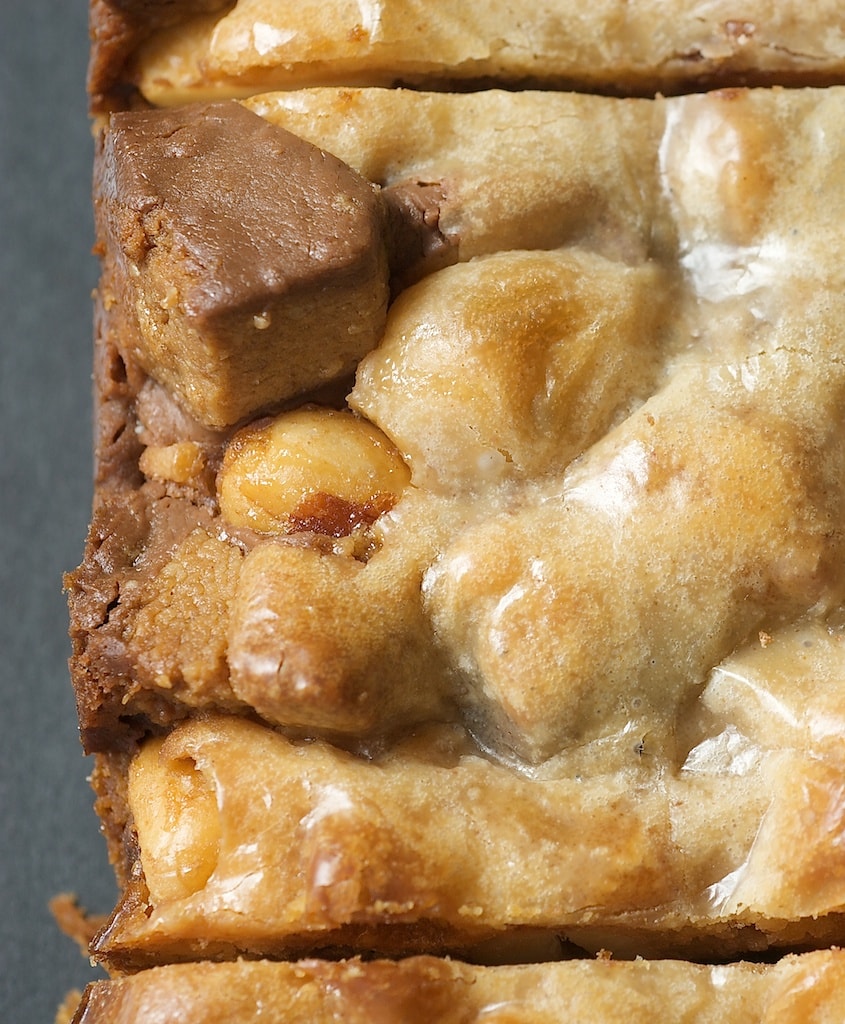 This Halloween, if you have any candy left over, this recipe is just the thing. Of course, just to make sure, maybe you should go ahead and set aside some of that candy. You're definitely not going to want to pass on these.

I had this recipe set aside for several weeks because I wanted to make them for my daddy's birthday. Last year, he got this delicious tart, and a wonderful cheesecake the year before that. Are you sensing a theme?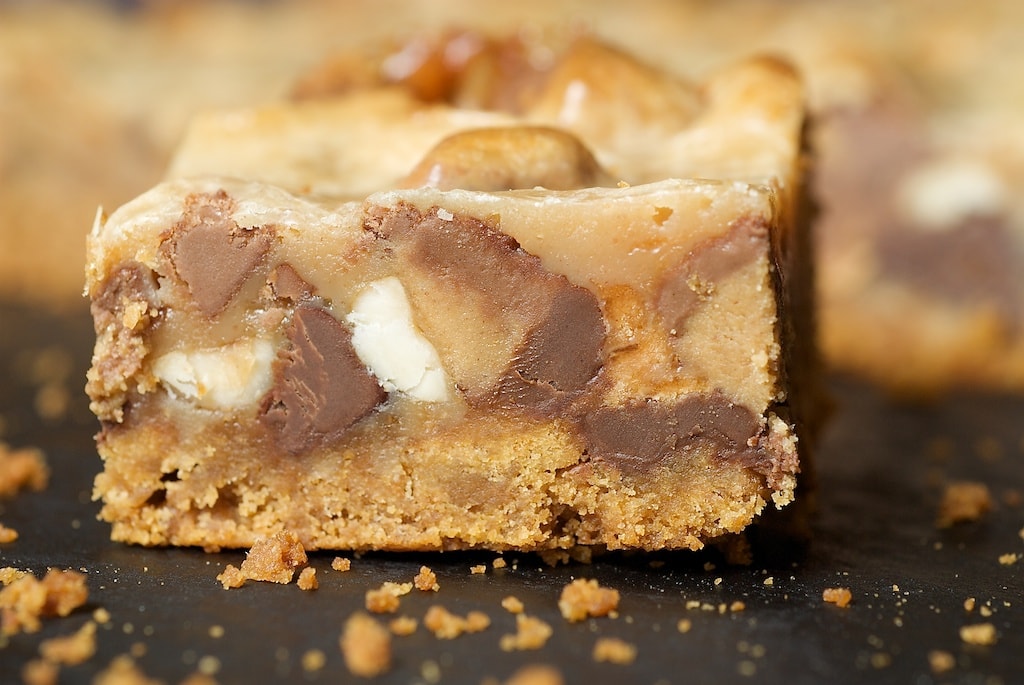 The original recipe also has coconut sprinkled on top along with the candy bars, but I opted to omit that. First of all, I didn't really think that all this peanut butter and chocolate would benefit from the presence of coconut. Secondly, there are two coconut-haters in our family, making coconut desserts a rare treat for the rest of us.
These are definitely for all of you peanut butter fans out there. From the Nutter Butter crust through the peanut butter filling to the Butterfinger/Reese's topping, there's no shortage of peanut butter here.