October 24, 2008
Peanut Butter Candy Bar Squares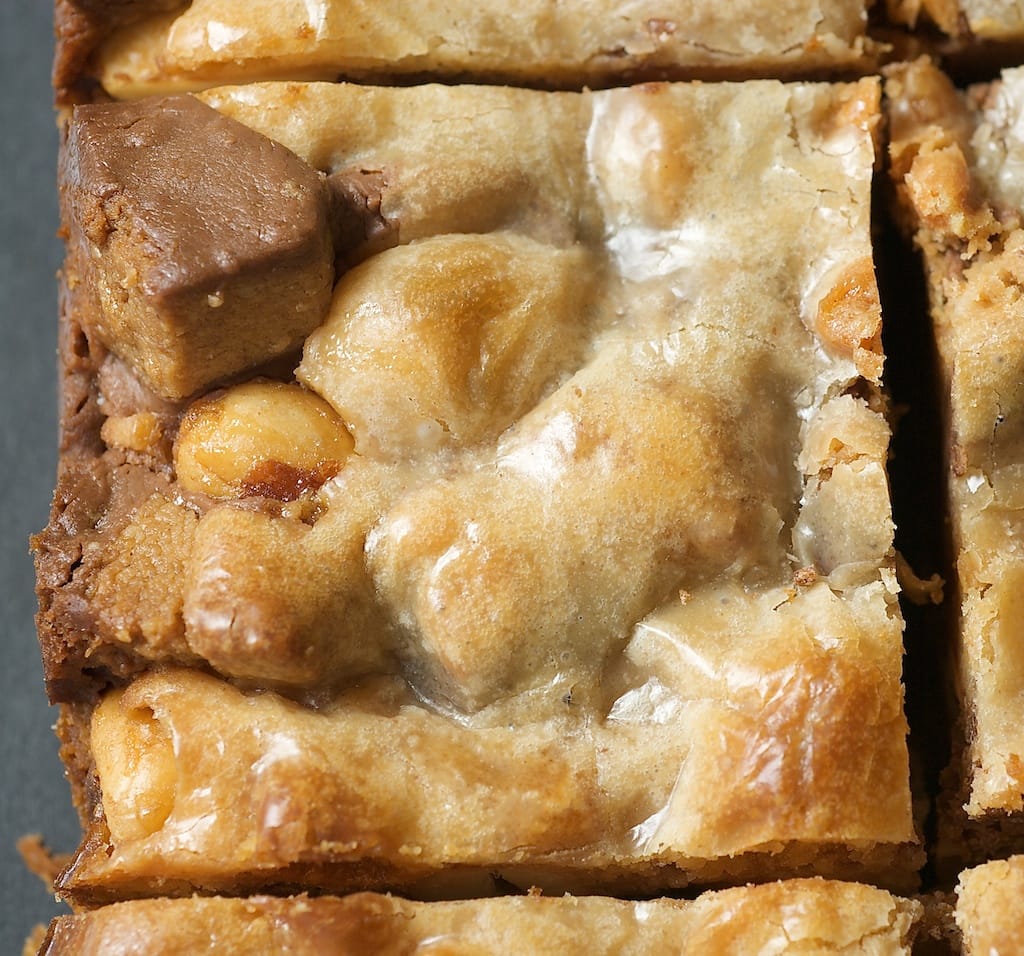 This Halloween, if you have any candy left over, this recipe is just the thing. Of course, just to make sure, maybe you should go ahead and set aside some of that candy. You're definitely not going to want to pass on these.

I had this recipe set aside for several weeks because I wanted to make them for my daddy's birthday. Last year, he got this delicious tart, and a wonderful cheesecake the year before that. Are you sensing a theme?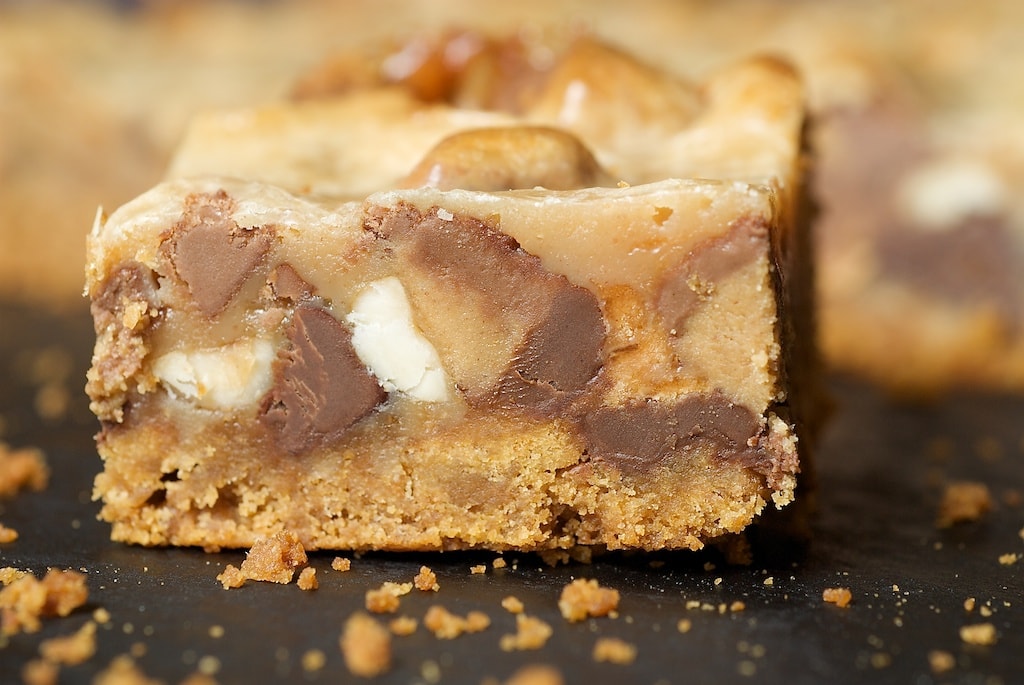 The original recipe also has coconut sprinkled on top along with the candy bars, but I opted to omit that. First of all, I didn't really think that all this peanut butter and chocolate would benefit from the presence of coconut. Secondly, there are two coconut-haters in our family, making coconut desserts a rare treat for the rest of us.
These are definitely for all of you peanut butter fans out there. From the Nutter Butter crust through the peanut butter filling to the Butterfinger/Reese's topping, there's no shortage of peanut butter here.
Peanut Butter Candy Bar Squares
Yield: 28 small or 18 large bars
Prep Time:25 minutes
Cook Time:35 minutes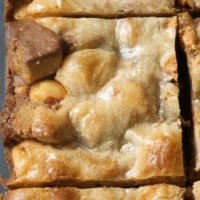 Ingredients:
1 16-ounce package Nutter Butter cookies, crushed
1/2 cup unsalted butter, melted
14 ounces sweetened condensed milk
1/2 cup creamy peanut butter
1 tablespoon vanilla extract
7 & 1/2 ounces peanut butter cups (about 25 miniature cups), coarsely chopped
4 ounces Butterfinger candy bars (about 7 small candy bars), coarsely chopped
1 cup semisweet chocolate chips
1/2 cup honey-roasted peanuts
Directions:
Preheat oven to 350°. Line a 13″x 9″pan with aluminum foil, allowing it to extend over edges of pan. Grease/spray foil.
Combine crushed cookies and butter. Press mixture into bottom of prepared pan. Bake for 6-8 minutes.
Combine condensed milk, peanut butter, and vanilla, stirring until smooth. Set aside.
Sprinkle chopped candy bars, chocolate morsels, and peanuts over crust. Drizzle condensed milk mixture over toppings.
Bake for 25-27 minutes or until lightly browned. Cool in pan on wire rack. Using foil, lift out of pan. Peel foil away, and cut into bars.