Sometimes I get in a baking slump. Despite my best of intentions, my list of recipe ideas or saved recipes to try just don't sound appealing. Anyone else have this problem? When I get that way, I try to focus on baking with my favorite flavors. My current slump had me turning to my favorite flavor combination – chocolate and peanut butter.
And, we're talking chocolate and peanut butter in a big way.
You see, these cookies may be small but they pack a lot of flavor. Both peanuts and chocolate are present in three ways each. There's peanut butter, honey roasted peanuts, peanut butter cups, semisweet chocolate, and milk chocolate. Oh, yeah.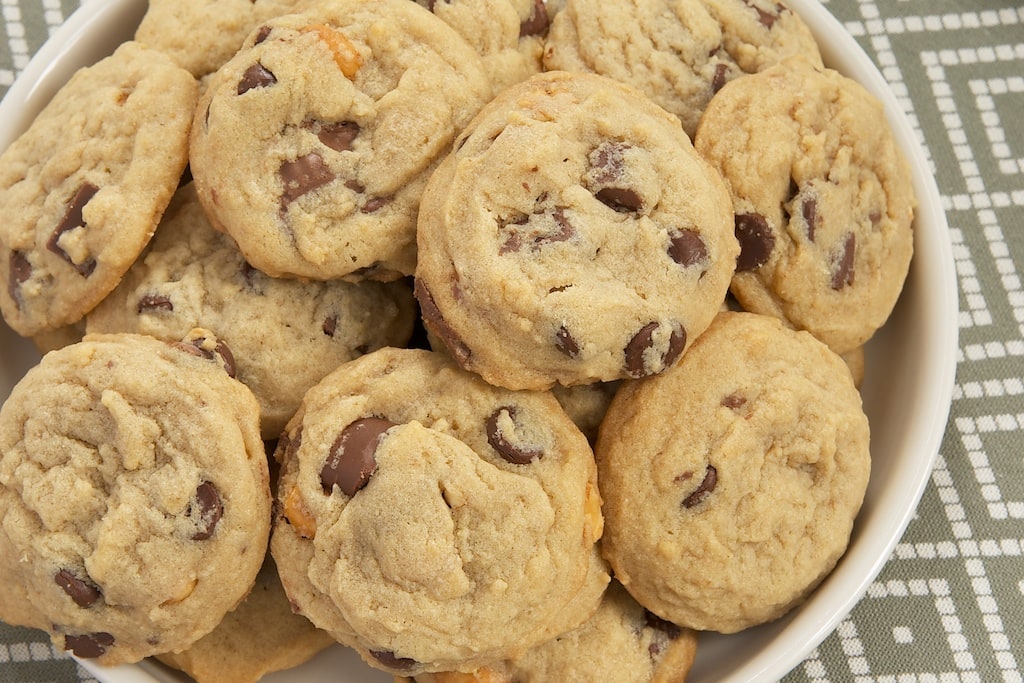 You'll get crunch from the peanuts, extra peanut flavor with the peanut butter in the dough, two kinds of chocolate chips, plus peanut butter cups. Be sure to go mini for the peanut butter cups. I used Reese's unwrapped minis, but I might have preferred the smaller size of Trader Joe's mini peanut butter cups if I'd had any on-hand.
The recipe makes a big batch of cookies, so be sure you have some friends handy who'll be willing to take some of these off your hands. Otherwise, you may be in big trouble if left alone with all this deliciousness.
Find more cookie recipes in the Recipe Index.