Apple lovers will adore this rustically elegant French Apple Cake. It's moist, delicious, and overflowing with tender apples!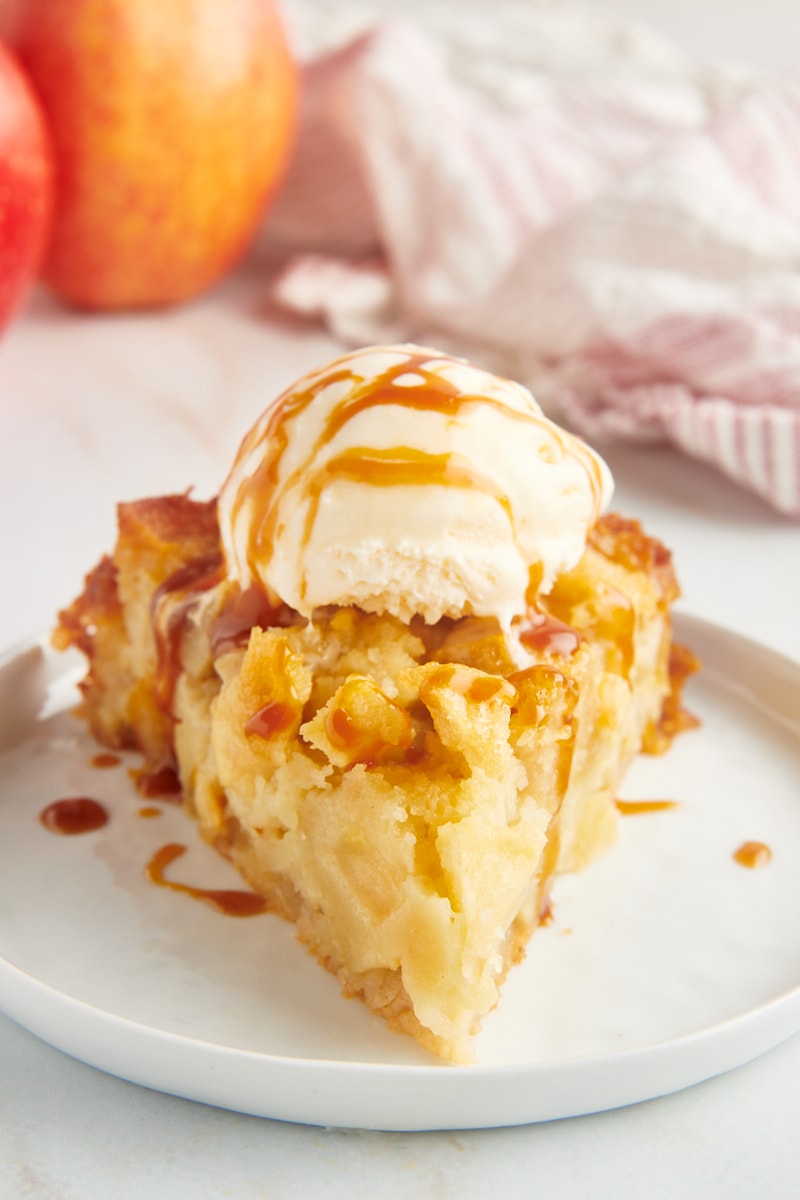 Easy Apple Cake
When fall arrives, apples become a major part of my baking routine. Whether it's a simple apple crisp or a multi-tiered apple cake, I simply can't get enough!
This recipe is a veritable ode to apples. In fact, I'd say this dessert is more apple than it is cake. When you're mixing it, you'll surely think you've done something wrong. But one bite of the finished dessert, and you'll know you've done something absolutely right.
I first came across this recipe from Dorie Greenspan and became enamored with the thought of such an apple-heavy cake. I've stayed fairly true to her original recipe and taken her tips to heart. Be sure to see my tips section below for a few simple ways to make your cake the best it can be.
While this apple cake may not look like a traditional cake, its rustic elegance is undeniable. Serve it as is for a simple anytime treat, or dress it up for a fantastic dessert your guests will devour!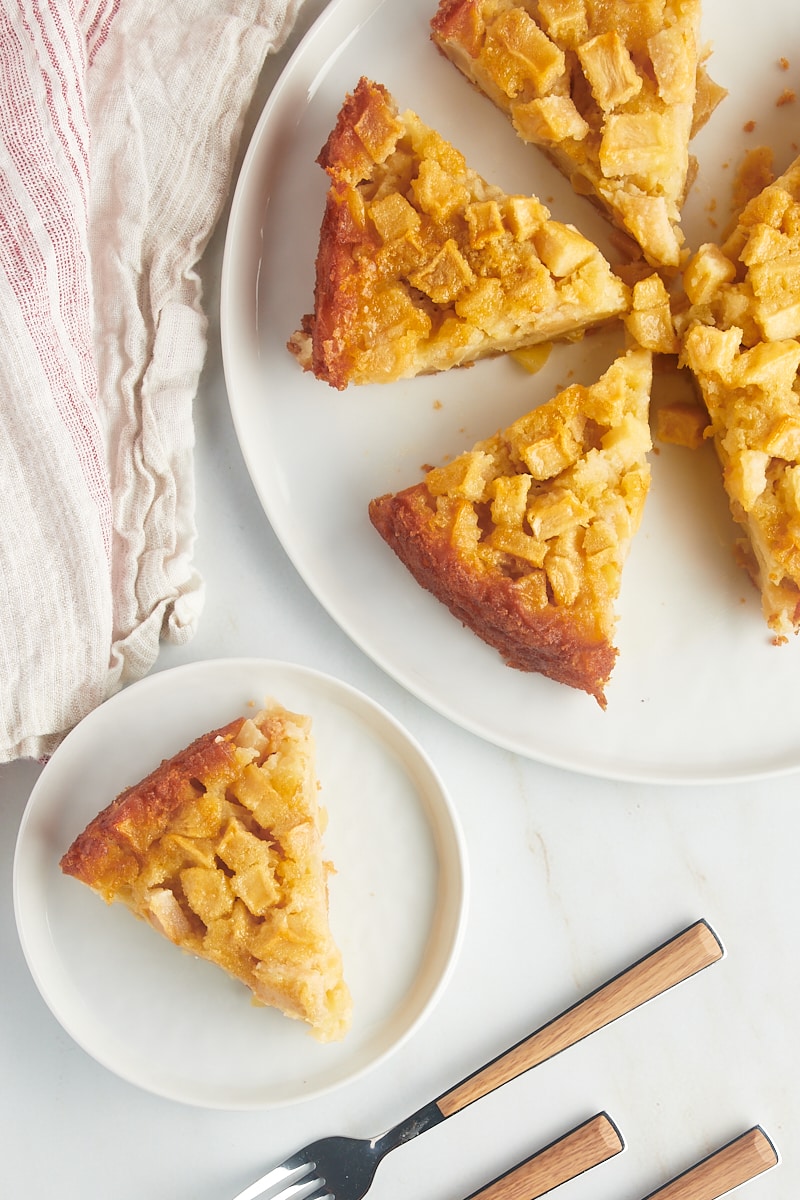 Why You'll Love This French Apple Cake Recipe
There's so much to adore about this lovely apple cake. Here are a few reasons to fall in love with it.
Simplicity meets elegance. This cake combines the simplicity of a rustic dessert with the elegance of French baking, making it perfect for any occasion.
Moist and flavorful. The cake's moist, custardy texture and the sweet, tangy flavor of apples create a truly delightful flavor.
Easy to make. This recipe is beginner-friendly and delivers impressive results.
Perfect for fall. With its warm, comforting flavors and the aroma of baked apples, this cake is an ideal treat for the autumn season.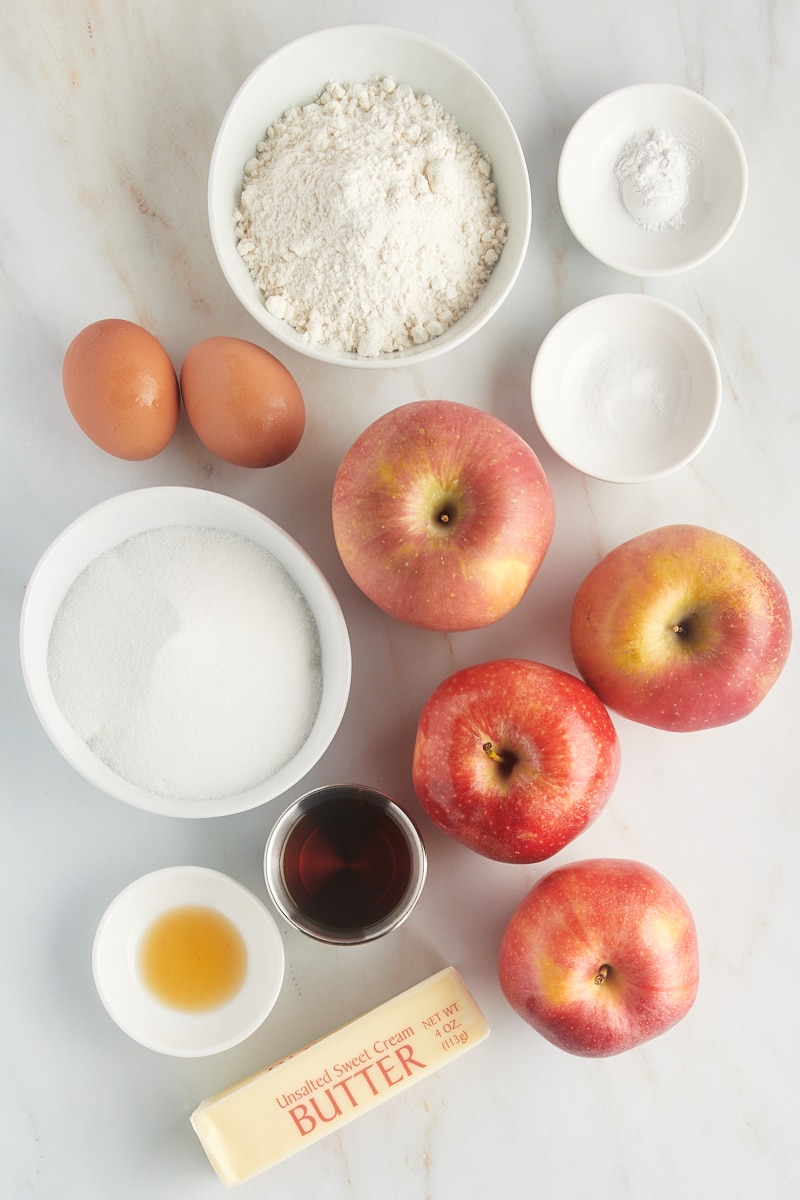 What You'll Need
See the recipe card below for ingredient quantities and full instructions. Here are some notes about the ingredients you'll need to make this French apple cake.
All-purpose flour – Be sure to measure the flour accurately. I highly encourage measuring by weight, but you can use the spoon and sweep method if you don't have a scale. Learn more: How to Measure Flour
Baking powder
Salt
Apples – Peel the apples and chop them into 1- to 2-inch chunks. You'll get the best flavor by using a variety of apples. I most often bake with Gala, Pink Lady, Fuji, and Granny Smith apples. Learn more: The Best Apples for Baking
Eggs – Set these out before baking to allow them to come to room temperature.
Granulated sugar
Dark rum – Rum's warm, earthy notes complement the sweet and slightly tart taste of the apples.
Vanilla extract
Unsalted butter – Melt the butter and allow it to cool until it's slightly warm but not hot.
What Can I Use in Place of Rum?
If you don't have rum, you can substitute another liquor like bourbon or brandy. For a nonalcoholic substitution, try using an equal amount of apple juice or apple cider to amp up the apple flavor even more. You can also omit it and double the vanilla extract or add a small amount of almond extract. If your batter seems dry, you can add a splash of water to make up for the difference in volume.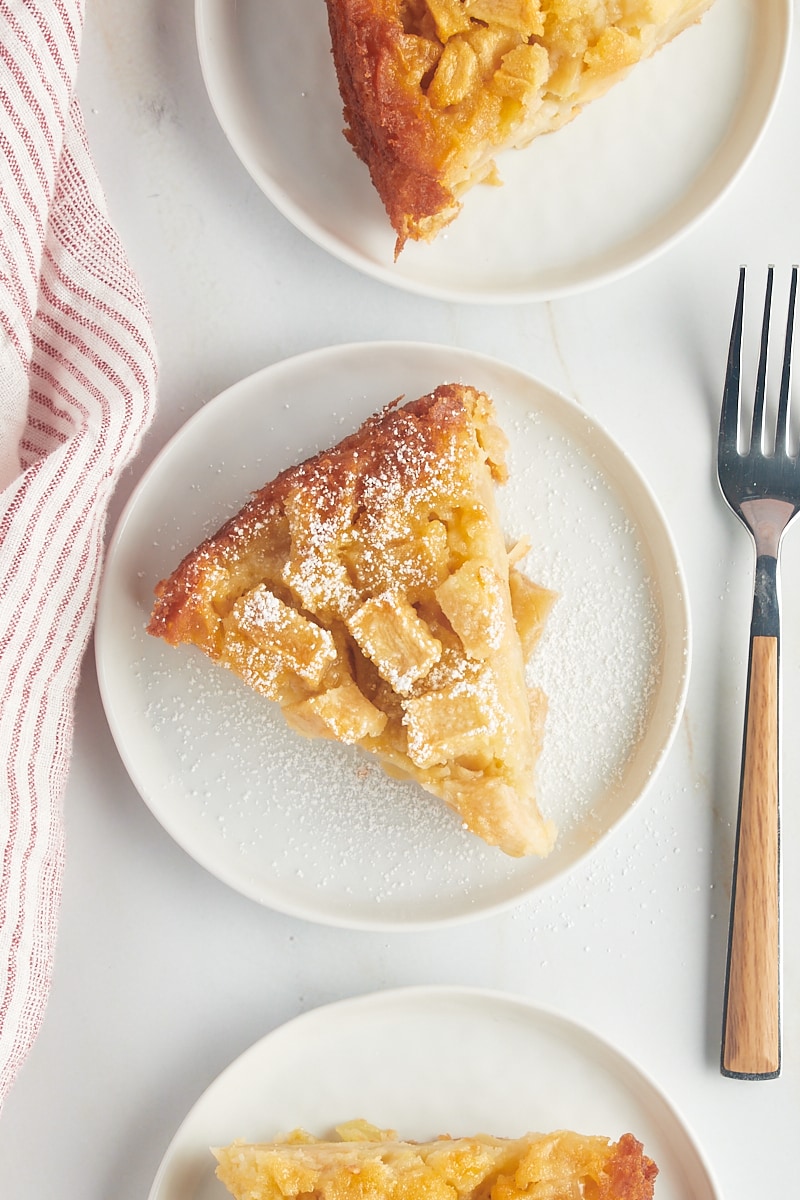 How to Make French Apple Cake
You'll love how quickly and easily this apple cake comes together! Here's what you'll need to do:
Prepare for baking. Heat the oven to 350°F. Generously butter an 8-inch springform pan, and place it on a parchment-lined rimmed baking sheet to catch any potential leaks or spills.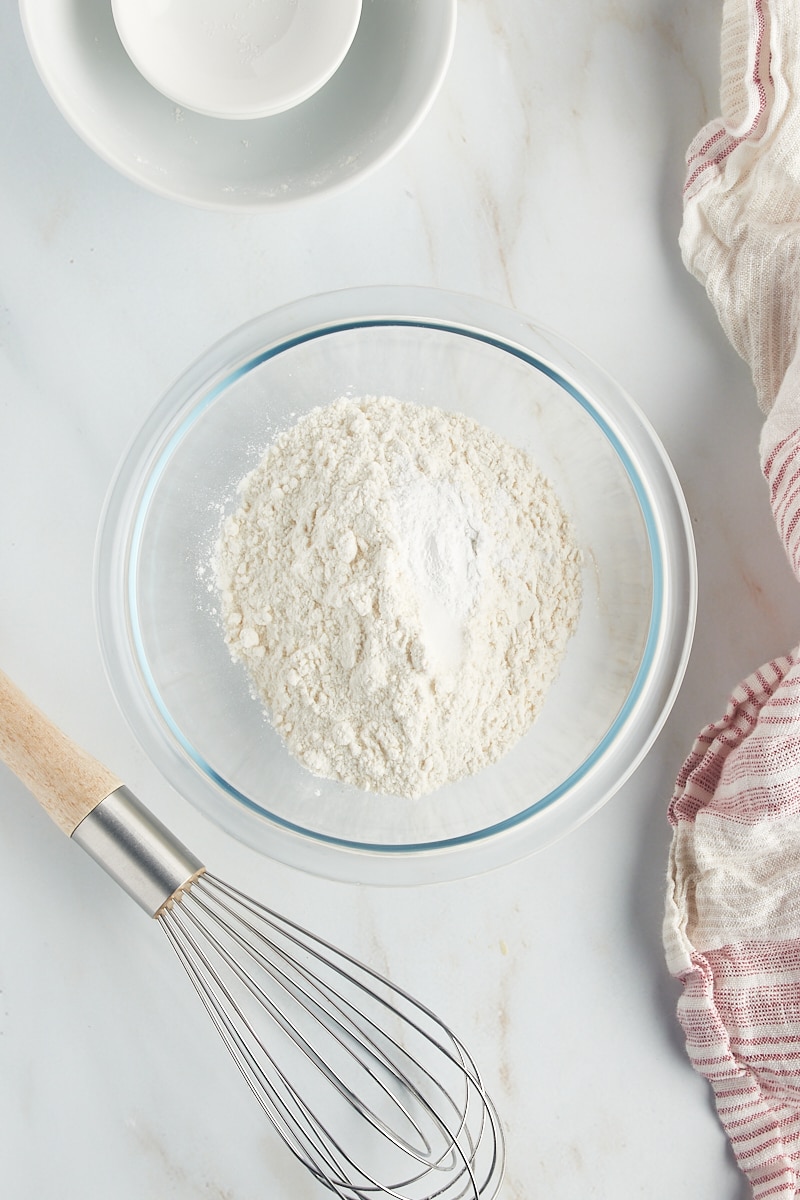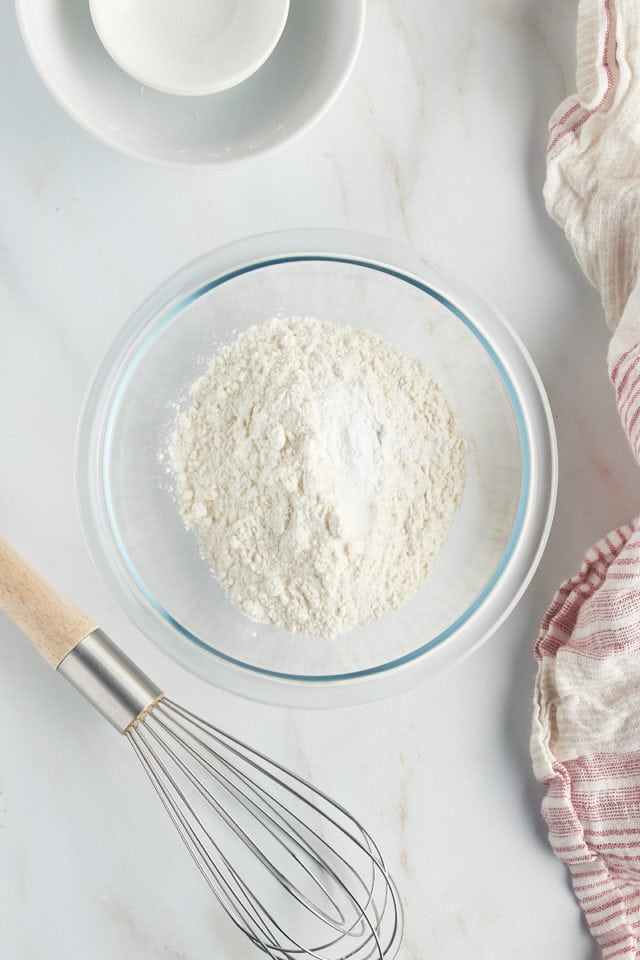 Combine the dry ingredients. Whisk together the flour, baking powder, and salt.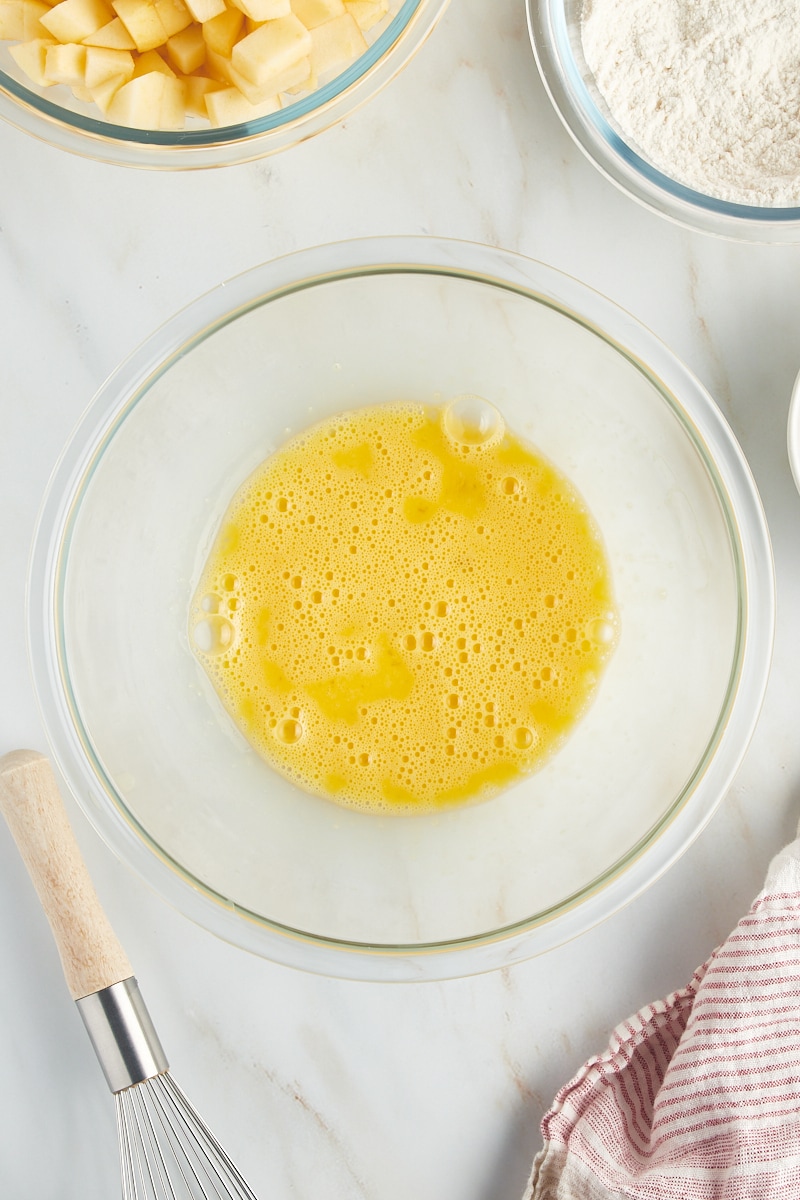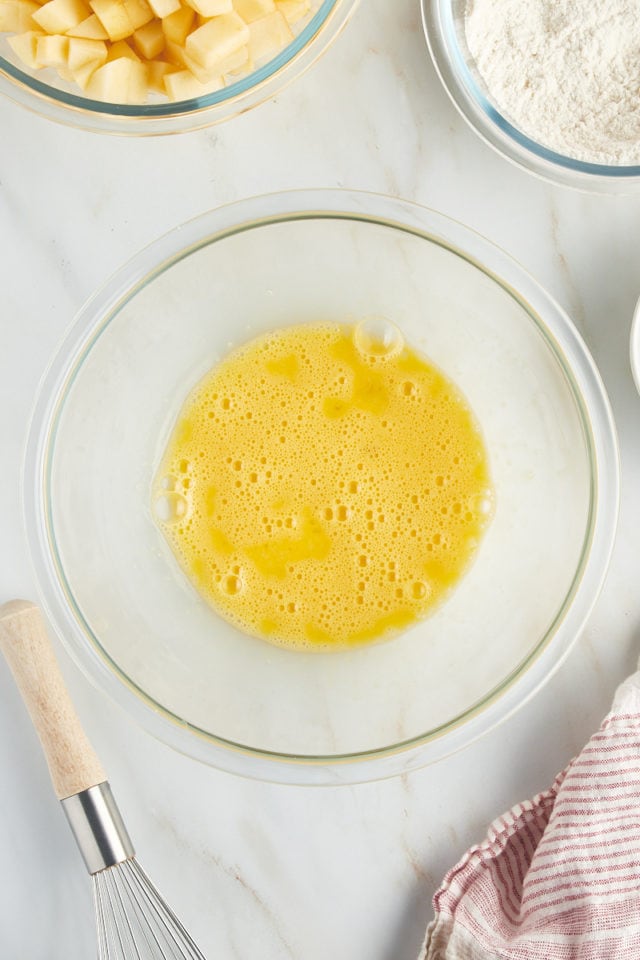 Begin mixing the batter. Using a whisk, beat the eggs until they're foamy. Next, add the sugar and continue whisking until combined (about a minute). Finally, whisk in the rum and vanilla.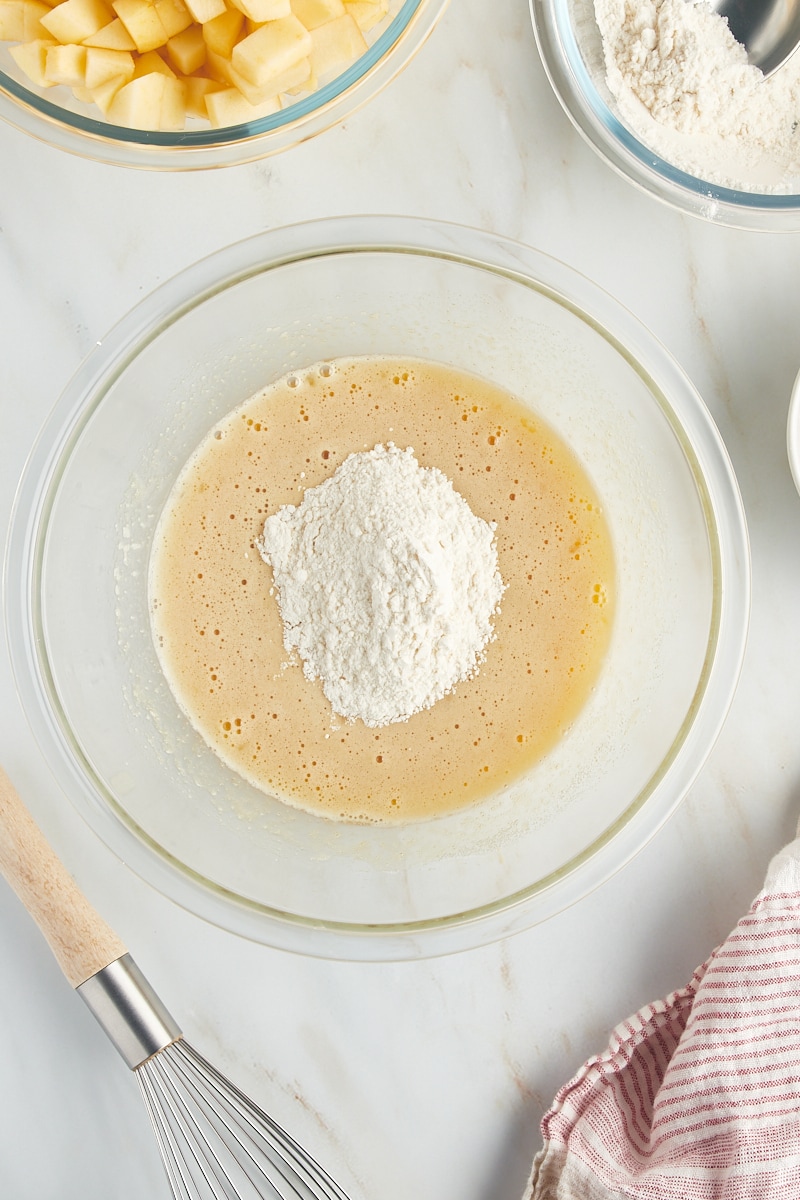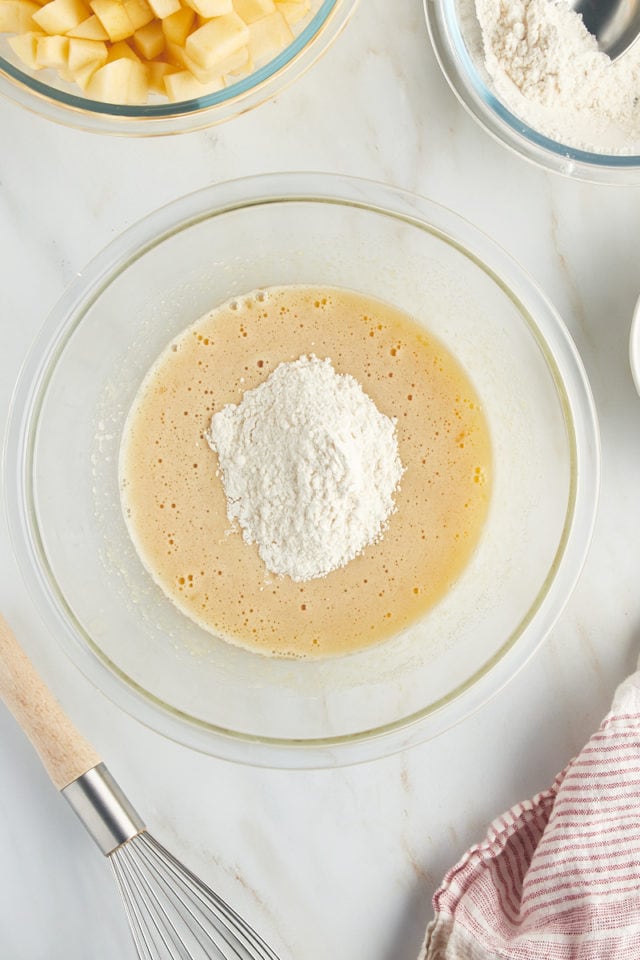 Finish mixing. Whisk in half of the flour mixture. Then, gently mix in half of the cooled butter. Follow that with the remaining flour mixture and then the remaining butter. The batter should be smooth and thick.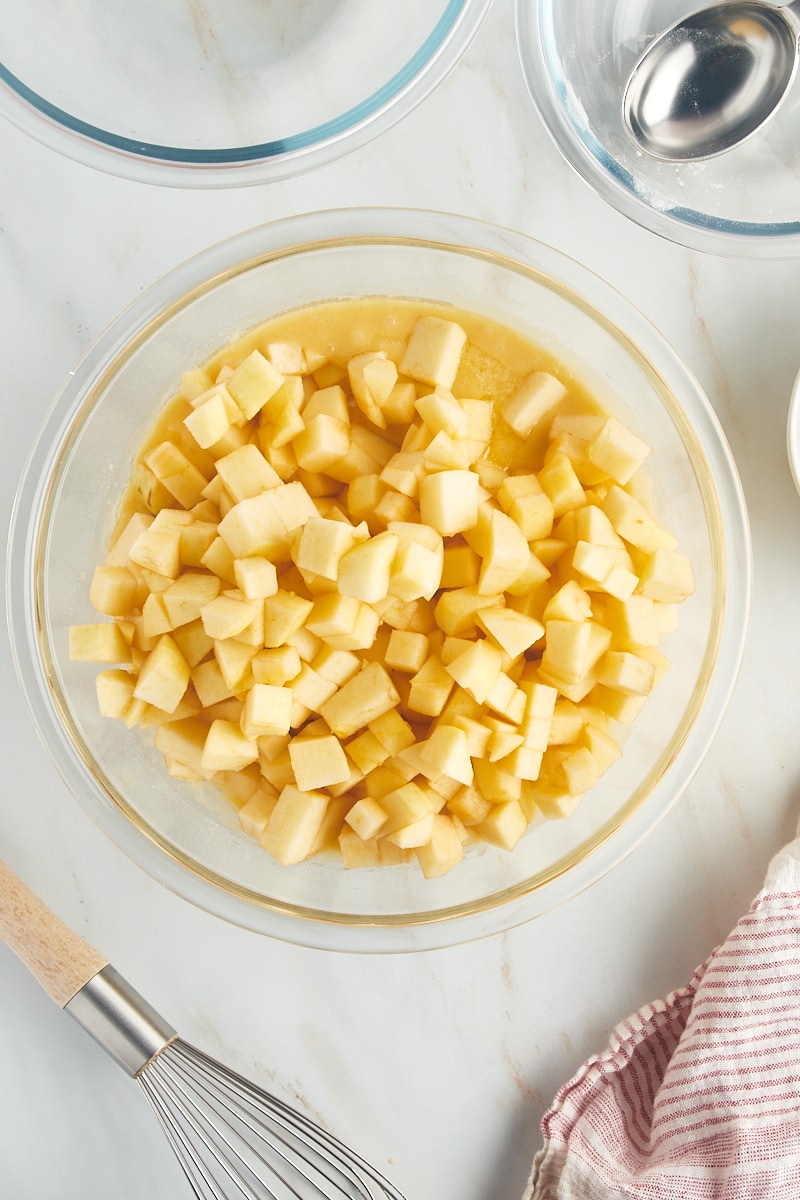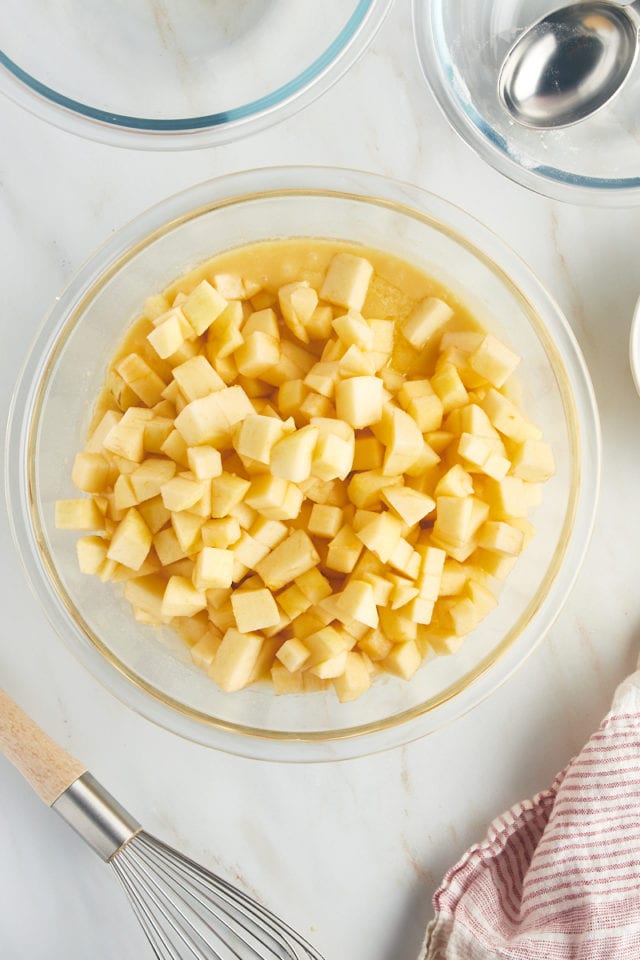 Add the apples. Fold the apples into the batter, coating them well.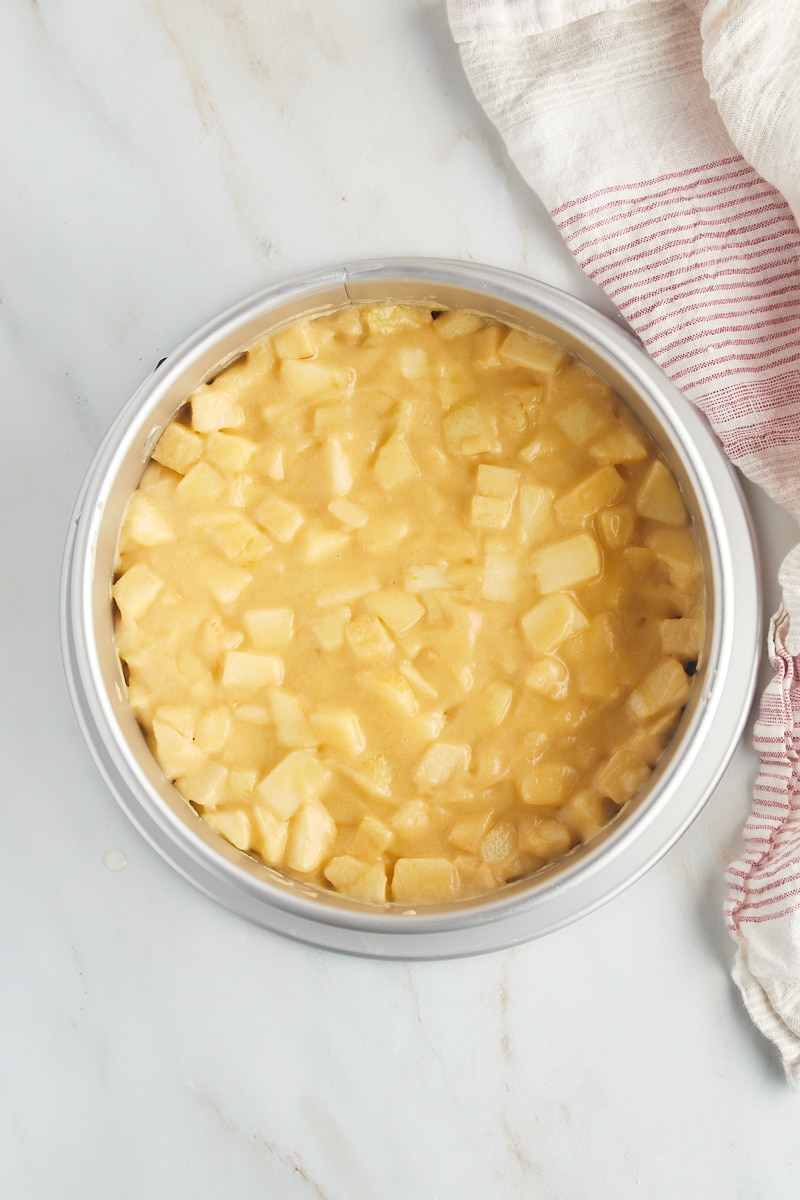 Bake. Transfer the batter to the prepared pan, and spread evenly. Bake for 50 to 60 minutes. The top should be golden brown, and a thin knife inserted into the center should come out clean.
Cool. Place the pan on a wire rack. Allow it to cool for 5 minutes before running a knife around the edges of the pan and removing the sides.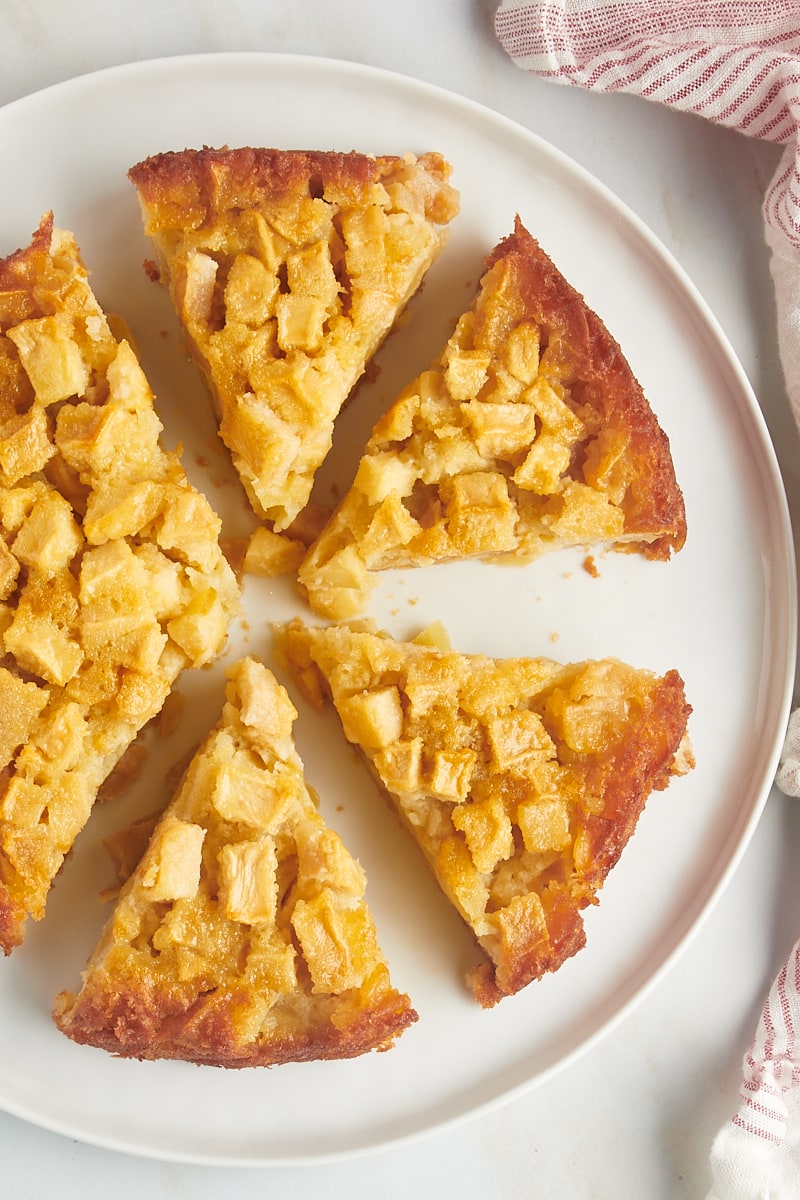 Tips for Success
Here are some simple tips to help make sure your French apple cake turns out perfectly.
Use a variety of apples. This suggestion comes from Dorie herself, and she's spot on with it. You'll get a more interesting, complex flavor than if you just use one kind. A mixture of sweet and tart apples works quite well.
Use room temperature ingredients. Let the eggs set out for a bit and allow the melted butter to cool. This helps create a smoother, more uniform batter with optimal texture, rise, and flavor.
Place the pan on a baking sheet. You'll save a lot of heartache and clean up in case your pan leaks. Line the sheet pan with parchment paper, too.
Don't have a springform pan? A springform pan works best for serving the cake, but you can bake the cake in an 8-inch round cake pan. It will be tricky to flip it out of the pan and then flip right side up. However, you can opt to serve it directly from the pan. A 9-inch round pan may work well enough, but you'll likely need to decrease the baking time to account for the thinner cake.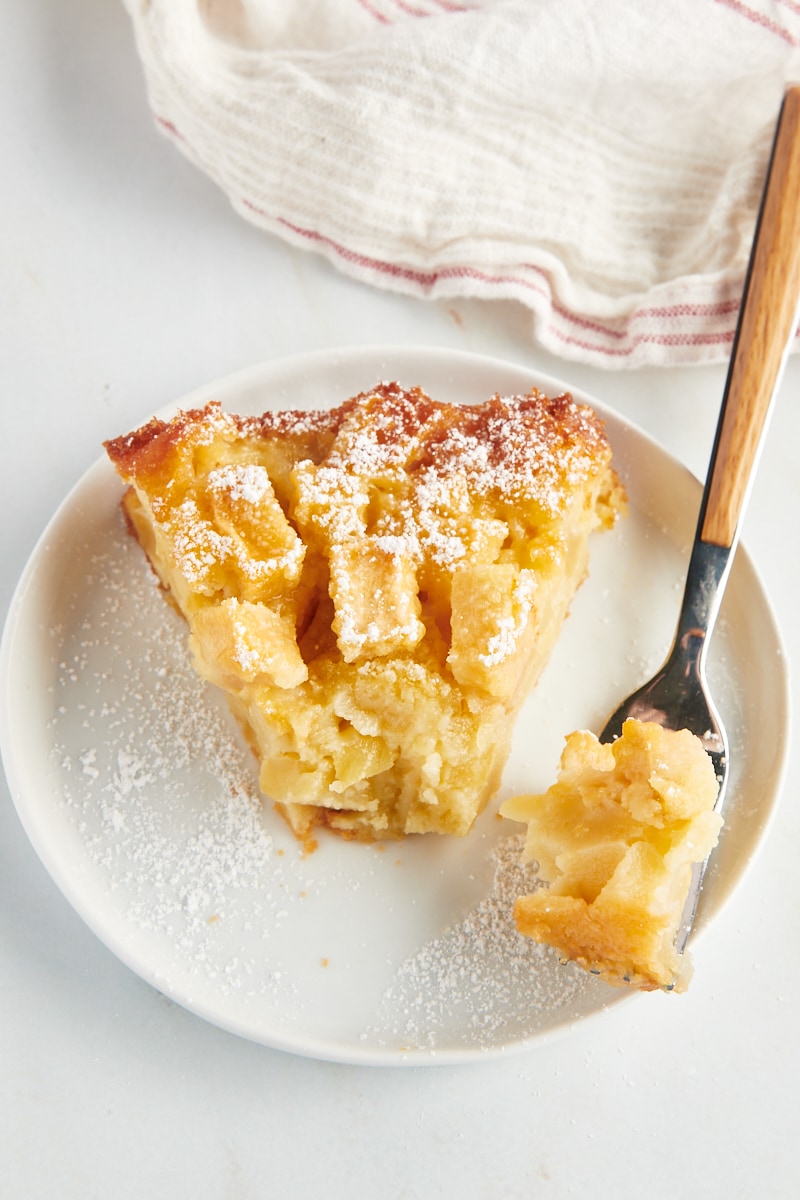 Variations
There are some simple tweaks you can make to this recipe to make it your own. Try adding a teaspoon of ground cinnamon (or a fall spice blend) for a warm, spiced flavor. Sprinkle a handful of chopped nuts in the batter or over the top of the cake before baking. Try adding a bit of lemon zest or orange zest to brighten the flavor. For a bit of a departure from all the apples, try using a combination of apples and pears.
Serving Suggestions
This French apple cake is lovely just as it is, but there are so many options for serving it. A simple dusting of confectioners' sugar adds a little extra sweetness. Top warm slices of cake with a scoop of vanilla ice cream. Add a drizzle of caramel sauce or maple syrup if you like.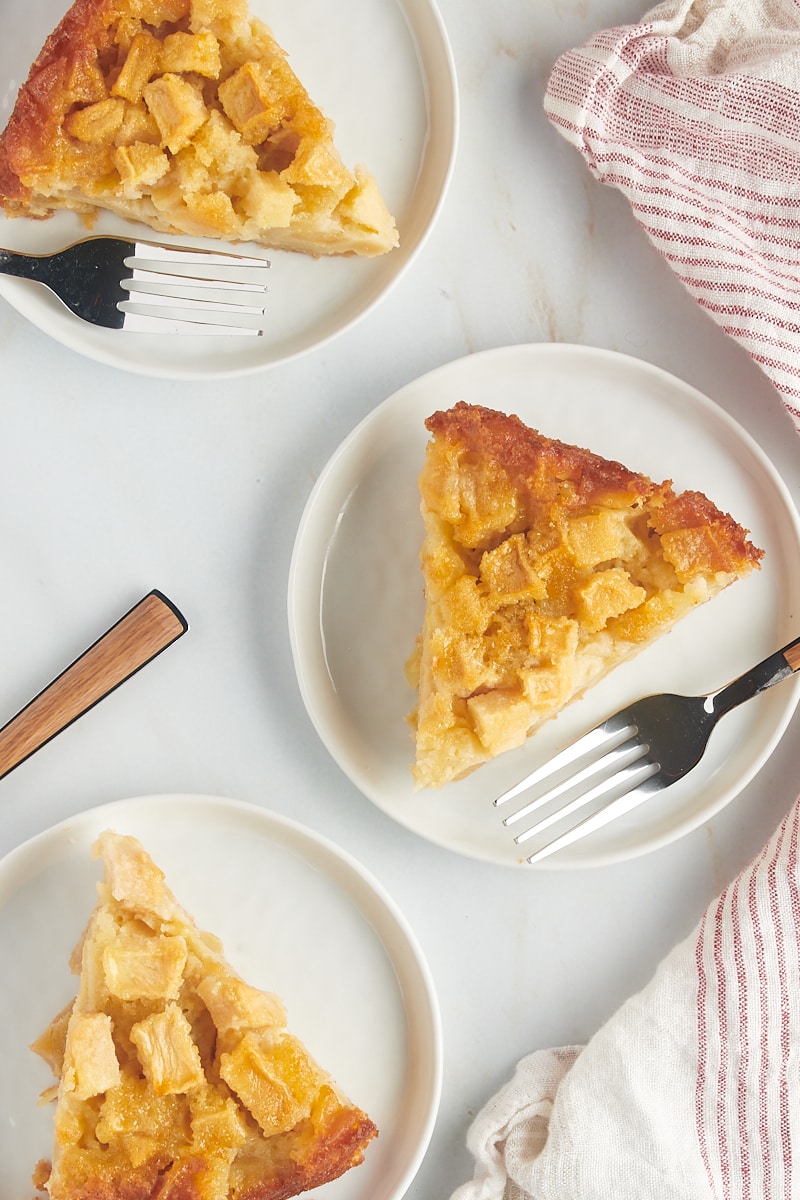 How to Store
This is a very moist cake and will be at its best the day its made. If you do need to store it, cover the cooled cake with a plate or dome instead of storing it in an airtight container.
Can This Apple Cake Be Frozen?
Yes, you can freeze this cake. Wrap cooled slices in plastic wrap and place in an airtight, freezer-safe container or bag. Properly stored, the cake can be frozen up to 2 months, although it will be at its best within a month. Thaw overnight in the refrigerator.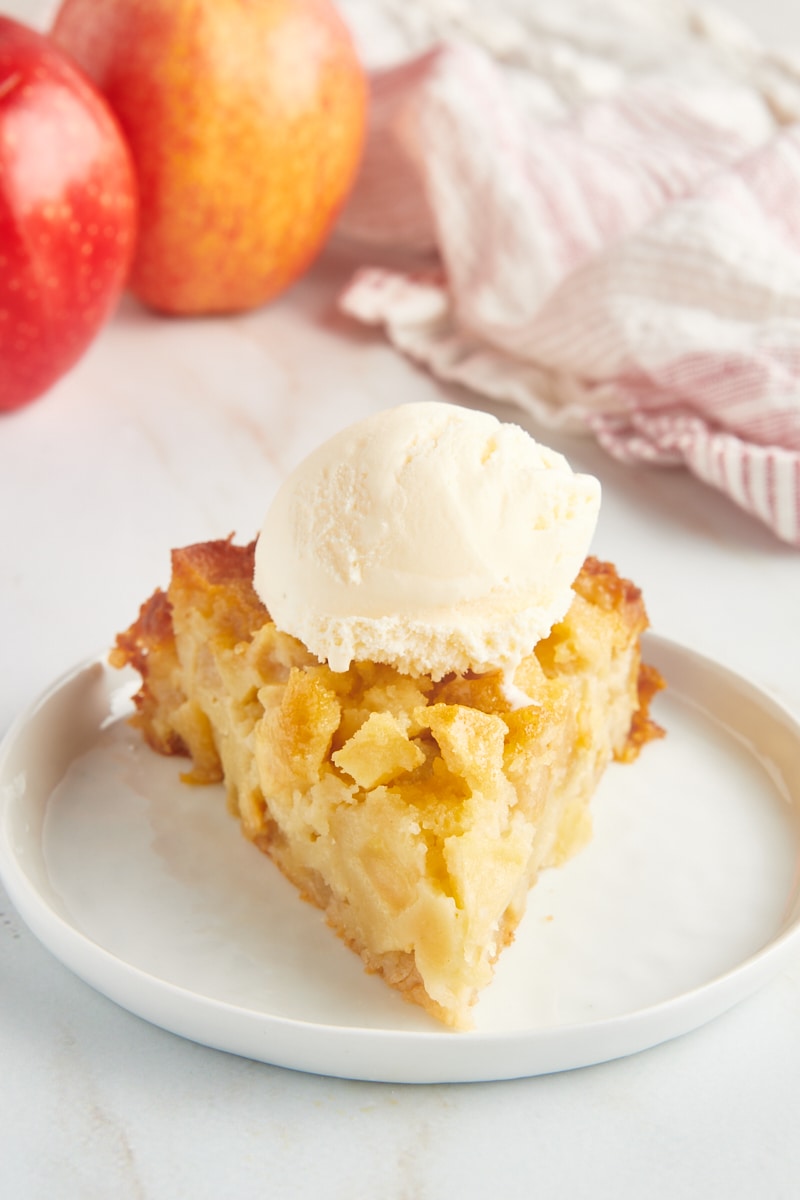 More Apple Desserts