All the Cookies No-Churn Ice Cream is jam-packed with all your favorite cookies for a crowd-pleasing frozen treat!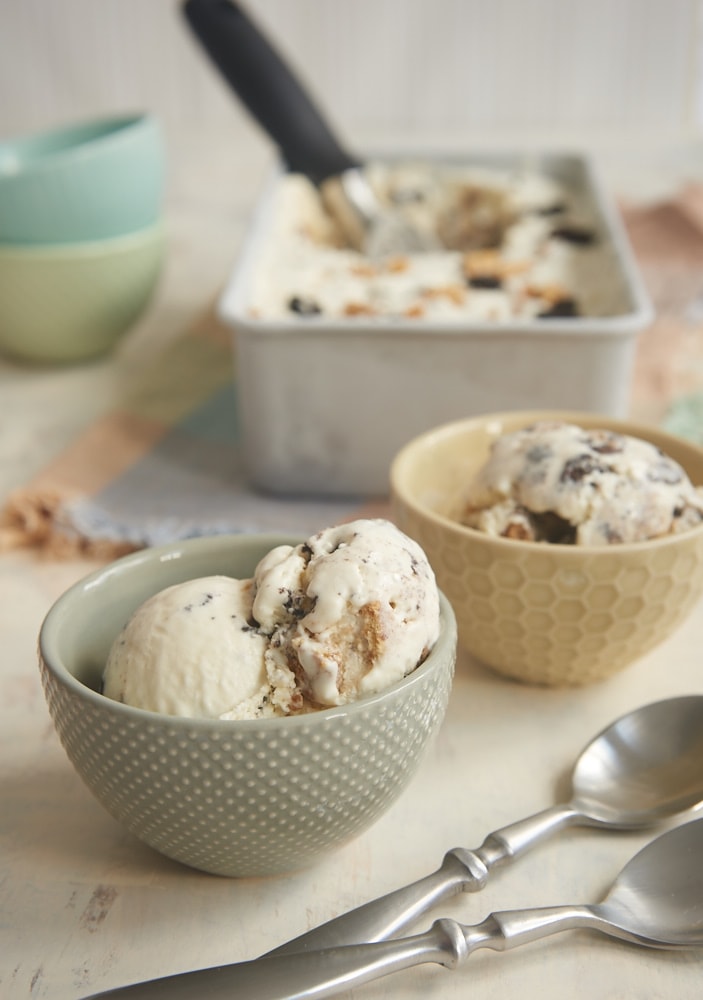 Once a week, our neighborhood hosts Brooklyn Flea, a flea market with lots of great vendors. Included among the vendors is a section of food vendors. As you might guess, that's my favorite part. And recently, it was even better than usual with several ice cream vendors added to the mix.
Of the ice creams I sampled, my favorite was from Blue Marble. They called it All the Cookies, and it was filled with (you guessed it!) lots of different kinds of cookies. Forget cookies and cream. We're talking chocolate chip cookies, oatmeal cookies, and more. After my first bite, I knew I had to make my own version.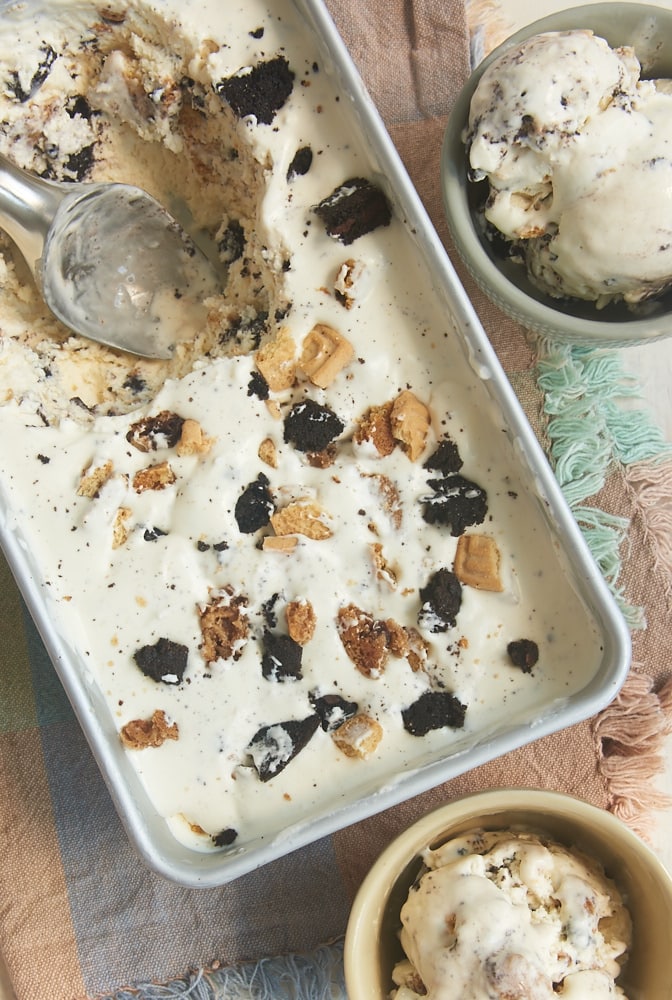 This was my first foray into the world of no-churn ice cream. And I have to say that I'm not sure I can go back to the traditional method. It's ridiculously easy to make, and I love the flavor and texture. I almost always have the ingredients I need to make it, which is either a really good thing or a really terrible thing. I'm afraid I might be on the verge of an ice cream addiction.
It all starts with a base of vanilla ice cream made in less than 10 minutes with just four ingredients. Just a little mixing, and it's ready for the freezer. If you're new to no-churn ice cream, I think you'll be amazed at how quickly it comes together.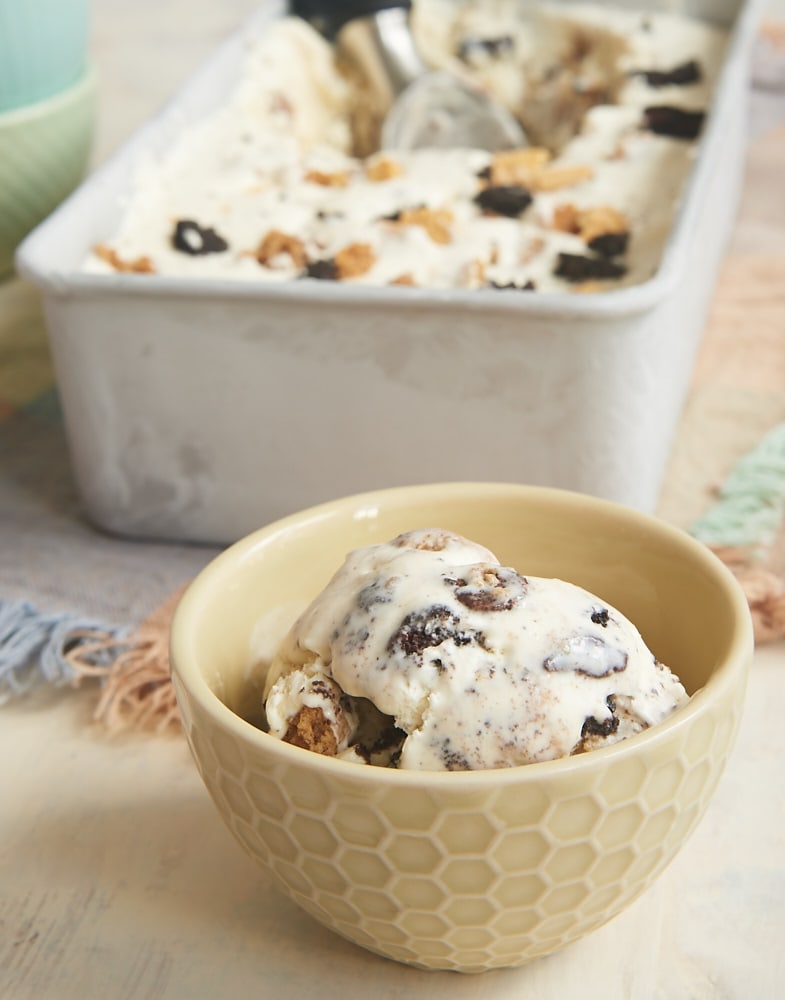 For the cookie components, I toyed with the idea of going the homemade route. As much as I would have liked that, I felt like it defeated the purpose of crazy-easy ice cream by taking an entire day to make all the cookies. Use any combination of cookies you like. The bakery department of my usual grocery store has a mixed container of their soft-baked cookies, including chocolate chip, oatmeal, and chocolate. I also tossed in some crunchy shortbread. No two bites are quite the same!
More No-Churn Ice Cream Recipes