Caramel Peanut Blondies are gooey, crunchy bars filled with plenty of peanuts and caramel. These mix so quickly and easily!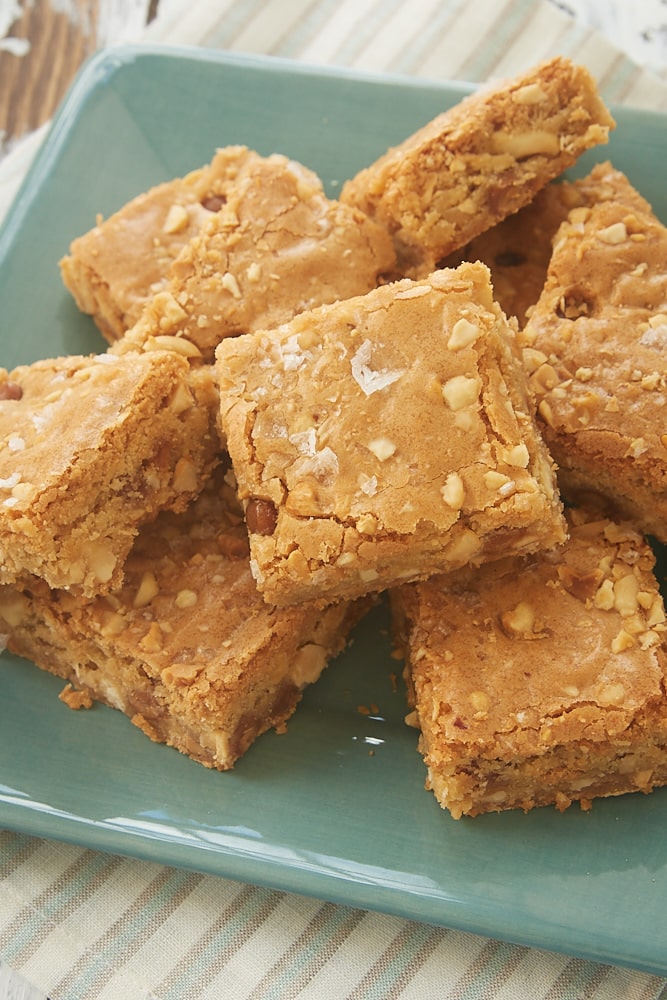 Blondies are one of my go-to desserts when I want to keep things quick and easy. They're simple to mix and can feature all sorts of great flavors. These Caramel Peanut Blondies are packed with plenty of crunchy peanuts and gooey caramel for a sweet and salty treat that I find irresistible.
These bars are made with lots of brown sugar to enhance all of that amazing caramel flavor. They're dense and chewy, crunchy and gooey. And oh, so good!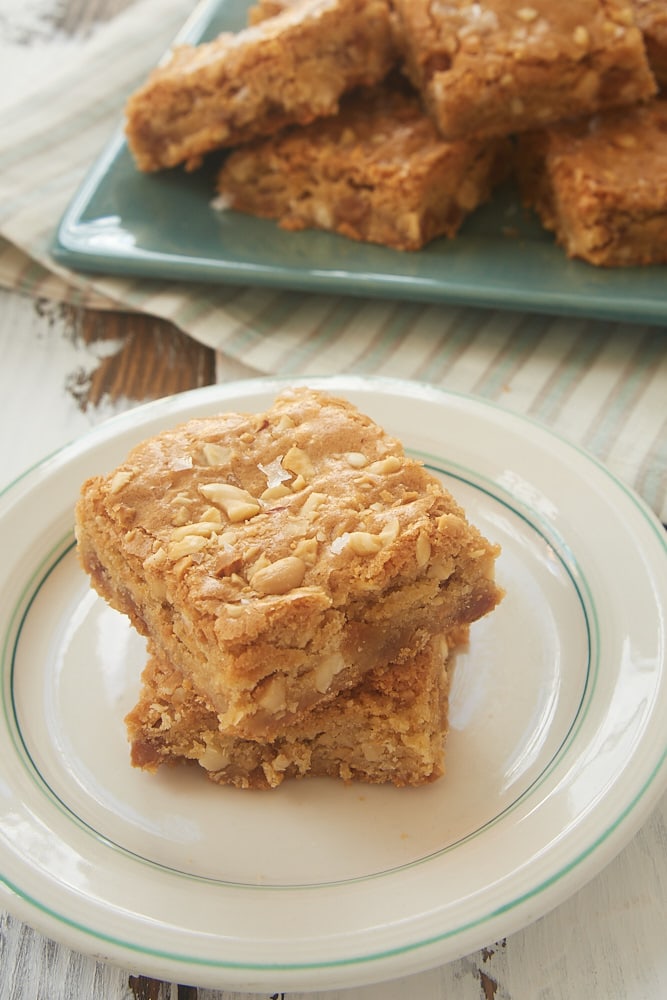 I use caramel bits in this recipe, but you can also use soft caramels chopped into small pieces if you like. Either way is fine, but caramel bits are a nice shortcut when you need small pieces to mix into a batter.
As for the peanuts, I prefer to use the unsalted variety and add a sprinkling of coarse salt on top of the bars before baking. I love that little bit of saltiness that it adds. The salt is optional but really, really good if you love sweet and salty treats. I find that bit of saltiness offsets the sweetness of these bars perfectly.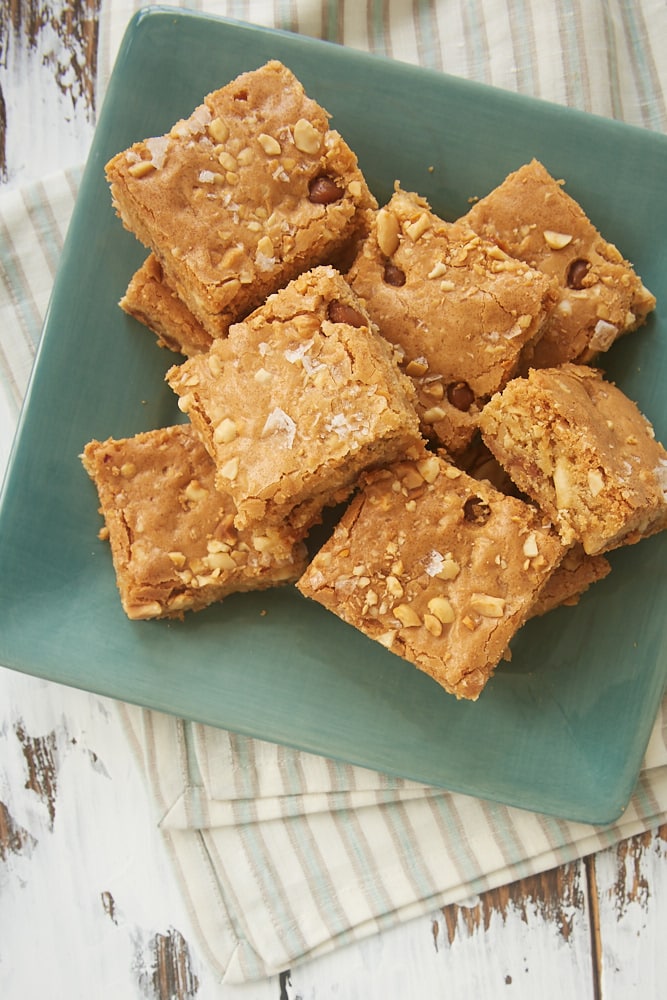 I'll offer one word of warning when baking these. Be sure not to overbake or they'll tend to get to tough. For a big pan of blondies like this, it can be tough to get the center baked while not overtaking the edges. (And remember that dark pans will exacerbate this problem!) Just keep an eye on them toward the end to make sure they don't stay too long. If you use a pick to test for doneness, there should be a few crumbs on the pick. Remember that the pan will stay hot for a while after you take it out of the oven, so there will be some carryover baking.
These Caramel Peanut Blondies are especially good served warm. The caramel gets a little gooey, which is just heavenly. You can easily heat up a few servings for just a few seconds in the microwave.
Find more blondies recipes in the Recipe Index.
More Sweet and Salty Desserts
Bake or Break is a participant in the Amazon Services LLC Associates Program, an affiliate advertising program designed to provide a means for us to earn fees by linking to Amazon.com and affiliated sites.