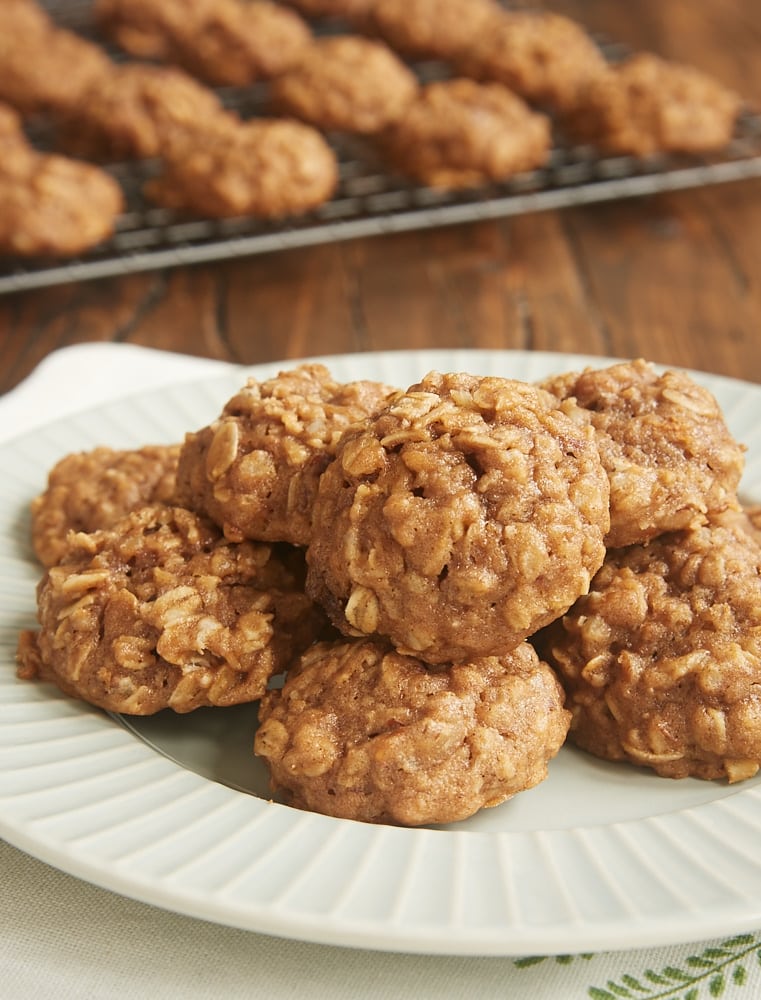 Apple butter is a fall must around here. It's such a delight to spread on biscuits, bagels, and more. And it's a great ingredient for baking, too. With this recipe, apple butter adds wonderful flavor and texture to nutty oatmeal cookies.
These little guys are perfectly soft, chewy, and flavorful. The warm, delicious spices and sweet fruit from the apple butter add such a lovely taste. The first time I tried one I thought to myself that it tasted like fall. But I must say, I would welcome a batch of these cookies any time of year.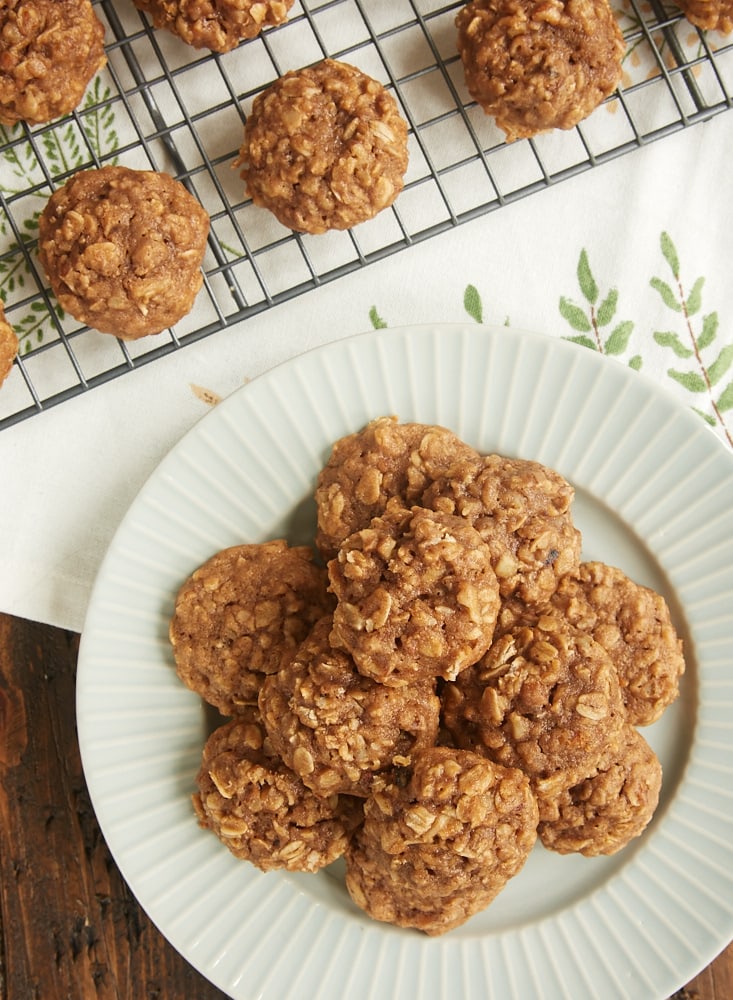 You can use store-bought apple butter or make your own. A while back, I shared a recipe for Apple-Pear Butter with you. If you'd like to use that one, make it as is or use all apples for the fruit. You can scale the recipe if you like, as you'll make far more than you need for this recipe. But it's so good and has so many uses that I'm sure the excess of a full batch won't go to waste.
All the spices in the apple butter mean that you don't have to add any to the cookie dough. Of course, we all like different levels of spice in our baking. You can certainly add a bit of cinnamon or other spice to the dough if you like. Just take into consideration the flavor and spice of your apple butter before making any additions.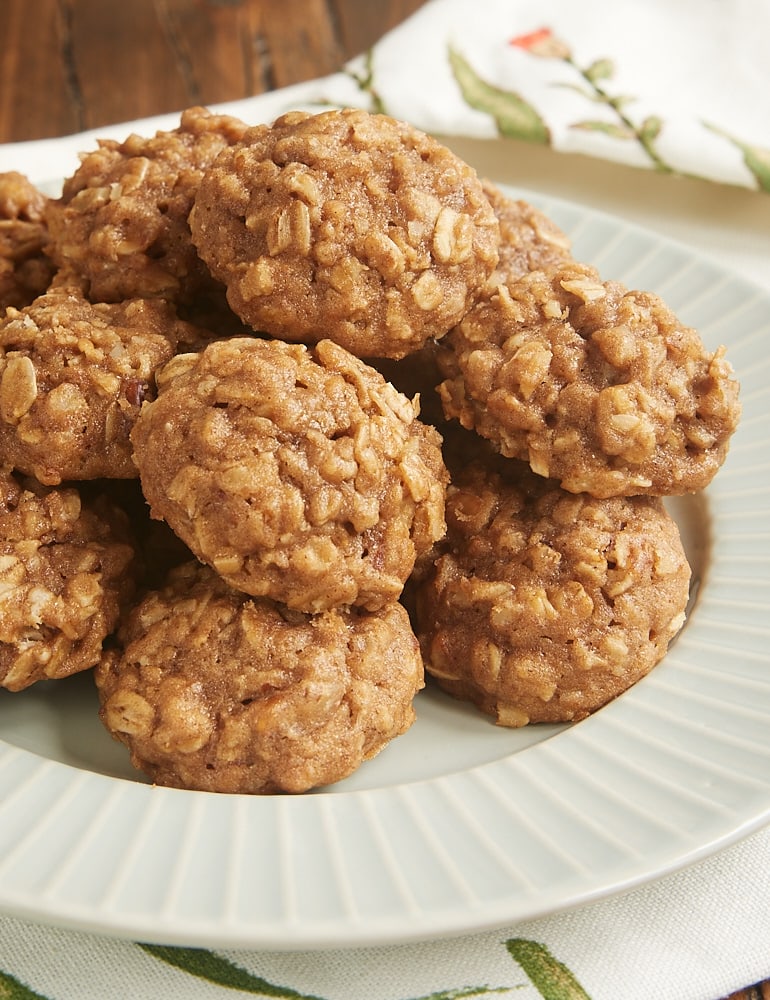 The combination of apple butter with brown sugar, oats, and nuts make these cookies absolutely fantastic. I bake a lot of cookies, and I have to say that these are one of my favorites in recent memory. Bake a batch for a sweet fall treat to share with friends and family.
Find more cookie recipes in the Recipe Index.
This post contains affiliate links. If you make a purchase through one of the links, I'll receive a
small commission at no additional cost to you.