There's a delicious swirl of apple butter running through this fantastic Apple Butter Cheesecake!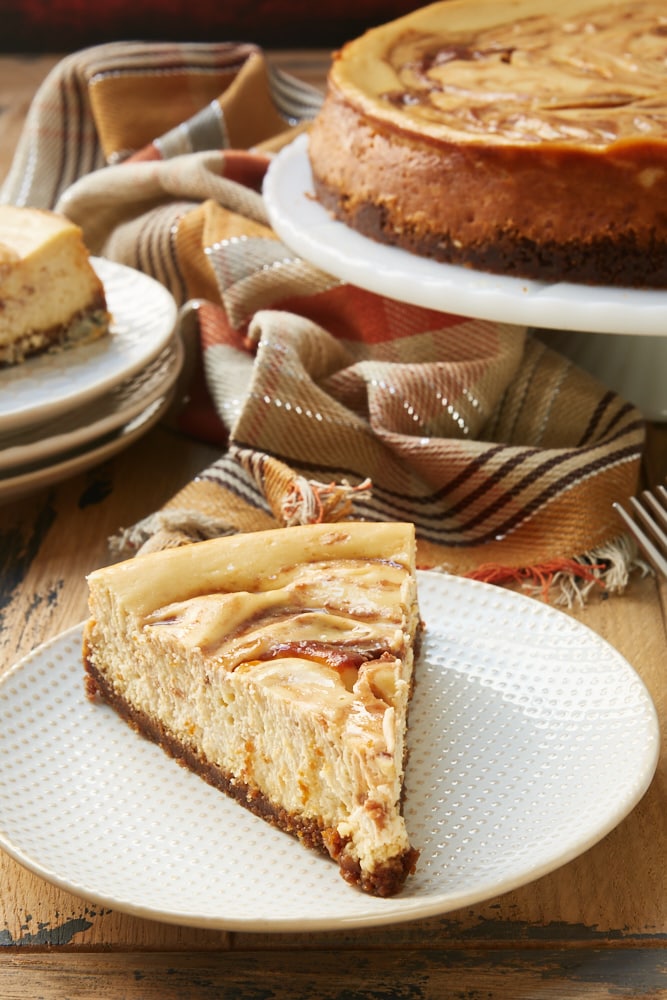 Apple Butter Cheesecake
I am always eager to enjoy a slice of cheesecake, but this Apple Butter Cheesecake is one of the top few I've ever had. It's really quite a simple affair, but the flavor is just so fantastic that it warrants some solid praise.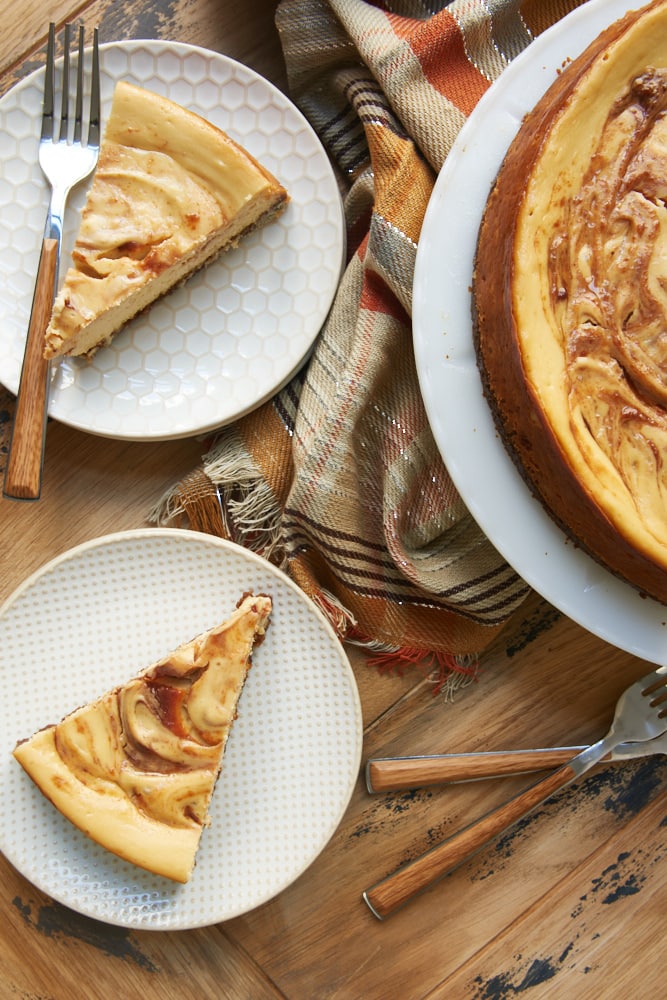 At its heart, this is a brown sugar cheesecake which is pretty darn good on its own. But we add a swirl of apple butter with all of its fall spices to really get this cheesecake party going. And all of that is sitting on a gingersnap crust just to bring it all together for something really special.
You can use store-bought or homemade apple butter here. If you do go the store-bought route, make sure you're getting a simple apple butter with a short ingredient list. You shouldn't see anything unexpected there. And you'll want it to be fairly smooth so it will swirl well.
You can, of course, use any kind of cookie crumb crust, but I especially love a gingersnap crust here. It adds a nice flavor with a complementary spicy kick to go with that wonderful spiced apple butter.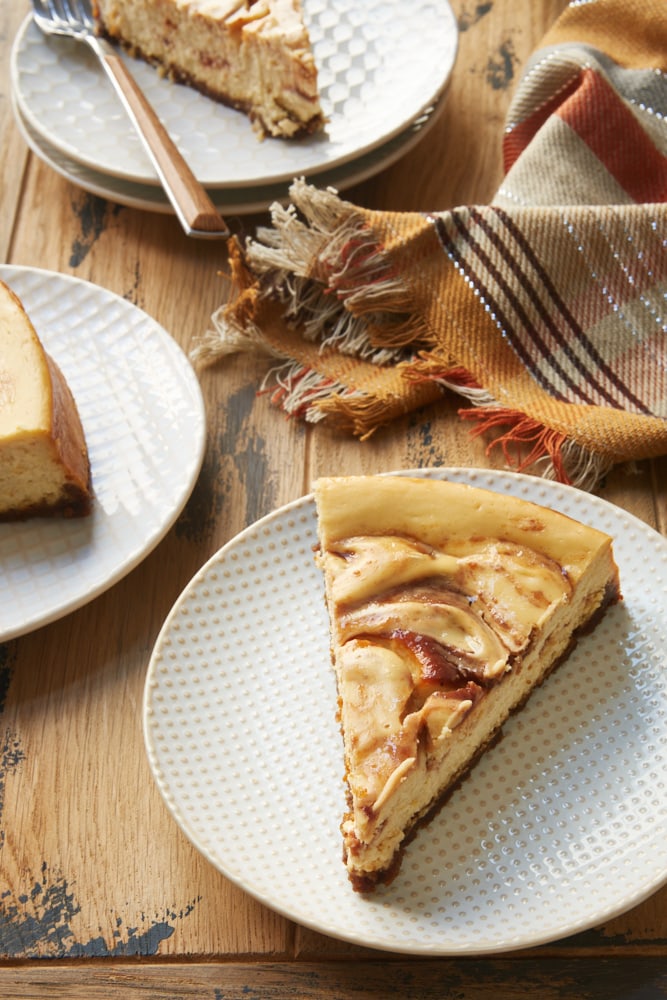 That beautiful swirl means this cheesecake needs no topping, and this tried and true baking method helps insure that your cheesecake won't crack. But if you should want to add a topping try a simple sweetened whipped cream with a little cinnamon or the topping from this Amaretto Cheesecake with vanilla extract instead of almond and a sprinkle of cinnamon.
This Apple Butter Cheesecake is exactly the kind of dessert I want for a special fall meal. It's an absolute joy to experience such wonderful fall flavors in a rich, decadent cheesecake!
Find more cheesecake recipes in the Recipe Index.
More Desserts Made with Apple Butter