For a simple, not too sweet treat for breakfast or a snack, try these easy-to-make Currant Oat Scones!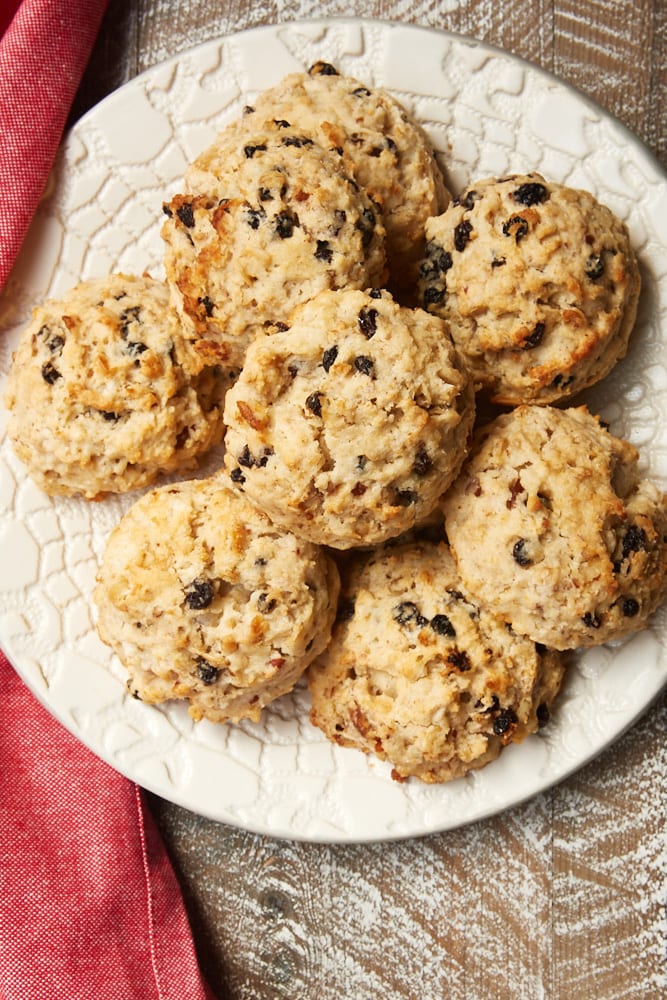 Amidst all the sweet treats I've been baking, it's nice to have a not-too-sweet treat for a breakfast treat or for snacking. And that's just what we have with these wonderful Currant Oat Scones.
They're made quickly and easily with some fairly basic baking ingredients. They're just the kind of thing you can whip up in a flash when you're craving just a little something sweet.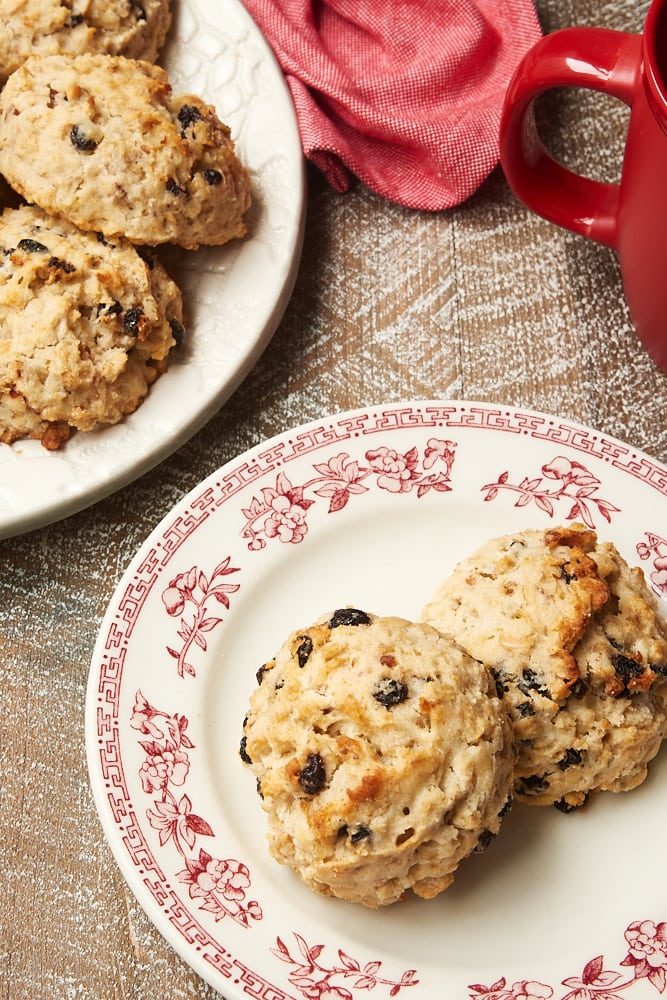 These scones are a variation of a recipe I made for my cookbook. Even with all the really delicious things I put into that book, those oat scones were outstanding to me. Those scones, like these, also featured honey and oats for a subtle sweetness and a little chewiness.
Dried currants are a great addition to these oat scones. Their size and flavor work really well here. You can certainly substitute another dried fruit if you like. Cranberries would probably be my next choice, but most any dried fruit or a combination would be great.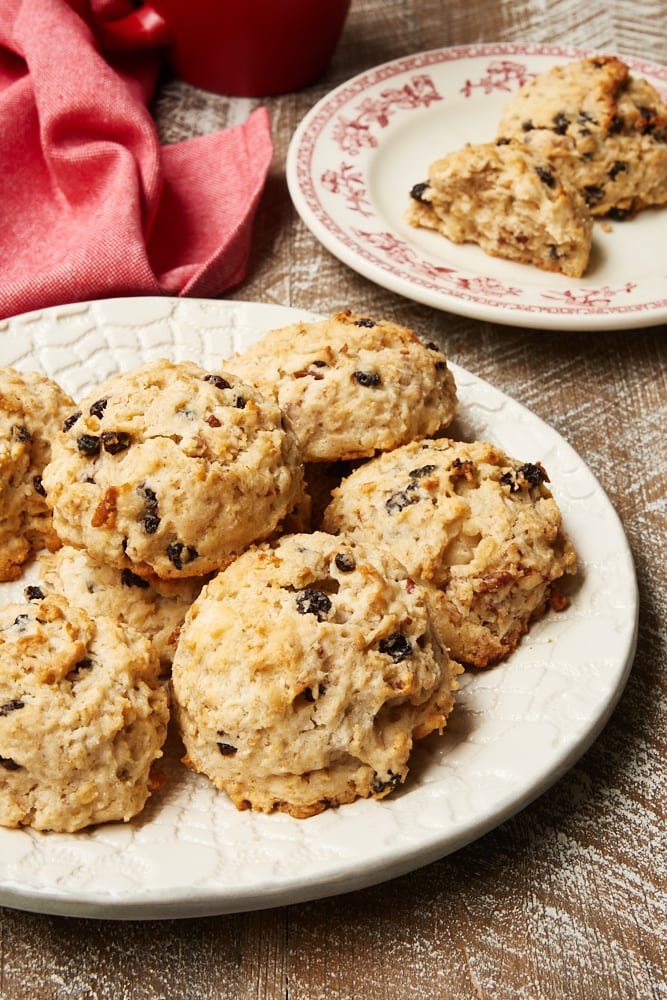 I just love how simple these scones are to make. You can have them mixed and in the oven in short order. This recipe is a great candidate for spur of the moment baking, too, as you're likely to have everything you need to make them. And then you'll have a nice anytime treat to enjoy!
Scones are a great alternative to muffins when you want an easy sweet treat for breakfast or brunch. They mix so easily and portioning is a breeze with a large scoop. If you're looking for a no-fuss recipe for a breakfast treat, give these Currant Oat Scones a try!
Find more breakfast recipes in the Recipe Index.
More Scone Recipes