When we moved to New York in 2010, I was forced to whittle down my cookbook collection. Believe me, losing 3000 square feet of living space will make you whittle down a lot of things. I spent a lot of time and thought considering what books would make the cut.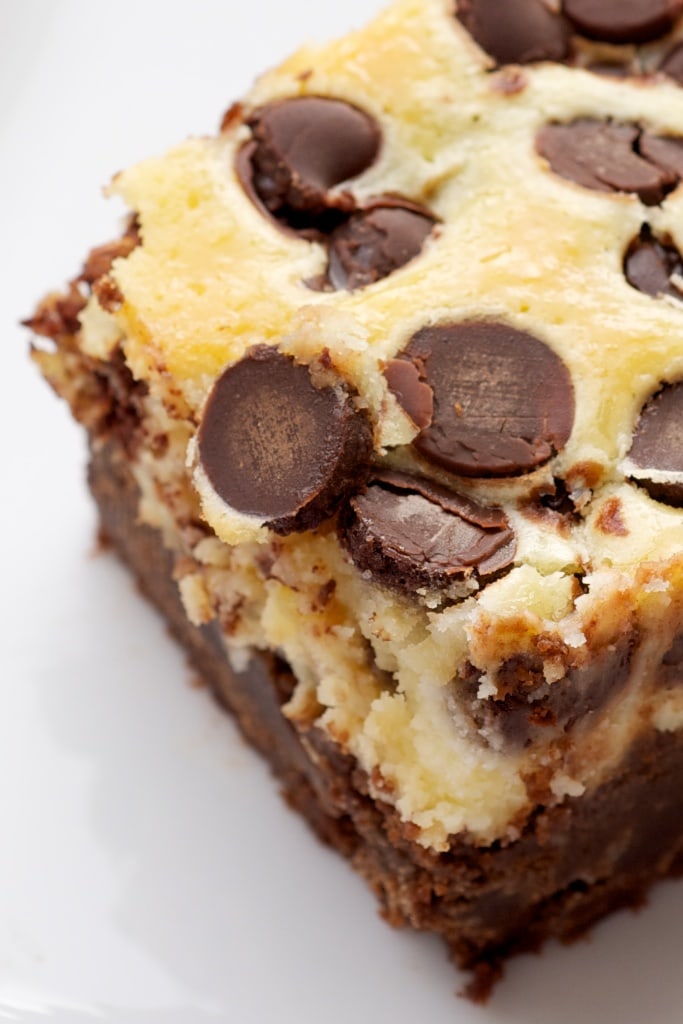 My collection is about 85% baking books. One of my favorite kinds of baking books is bakery cookbooks. To me, those are just the best. I'm pretty sure all of those made the cut. An old favorite of mine is The Sweet Melissa Baking Book. From that book, I share with you these brownies.


For all of you brownie and cheesecake fans, these will give you the best of both worlds. The bottom layer is a divine dark-chocolate brownie. That's topped off with a dense cheesecake layer sprinkled with chocolate chips.
These are tall, thick, dense, delicious bars. This is the kind of brownie that can be a great casual snack or a perfect ending to a big, fancy meal. They are more than capable of holding their own for any dessert course.