As much as I love taking advantage of berry season, I just can't resist sprinkling in some chocolate here and there. Chocolate is always in season, right?
My recent desire to bake something chocolate-y led me to these bars. They take advantage of a whole lot of dark chocolate along with a buttery crust, a little extra salt, and a streusel topping with toasted nuts.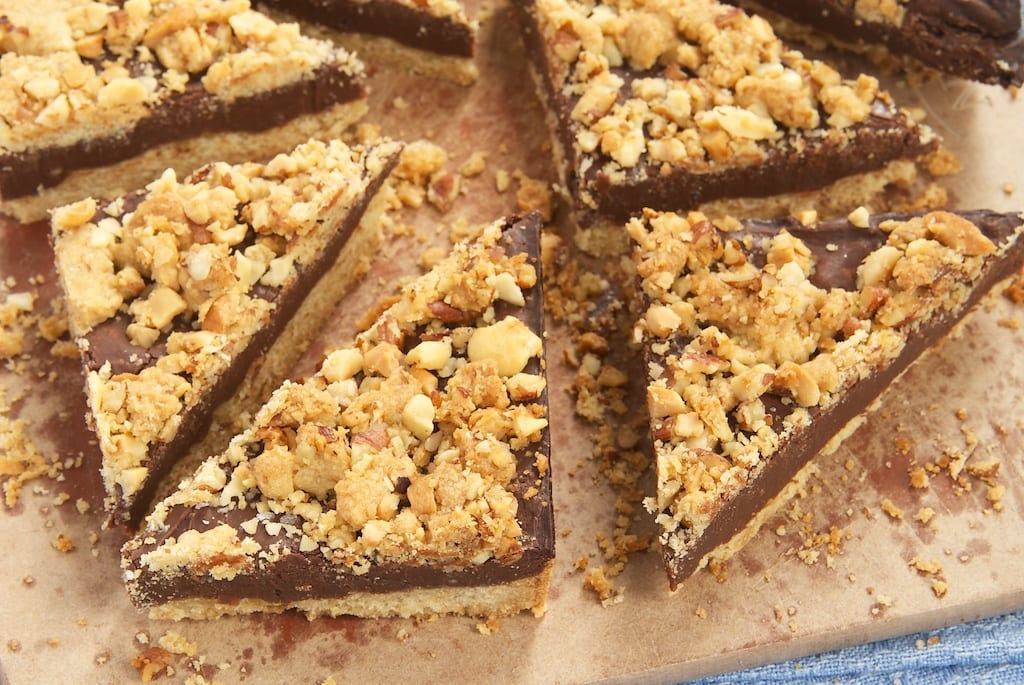 I seriously couldn't love these more. They are chewy and crunchy and salty and rich all rolled into one package. I always adore sweet and salty, but you can use as much or as little coarse salt as you like.
I baked these not long after that Brown Butter Texas Sheet Cake and had some toasted nuts left over that were perfect for the nutty streusel.
I love the simplicity of the two-ingredient chocolate layer. It's so fudgy! Be sure to use some of your favorite dark chocolate for these to make the most of it.