This wonderful Sour Cream Corn Bread skips the mix for a homemade version that's still quick and easy. It's a tried and true favorite and such a great companion to so many meals!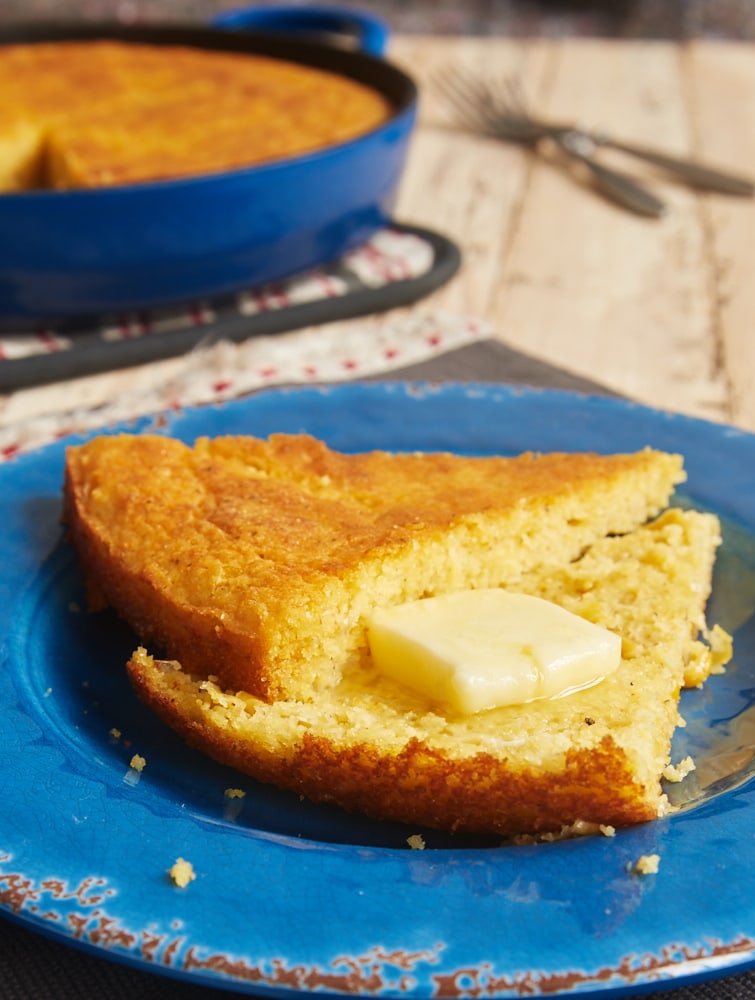 Recently, Quinn and I were doing some meal planning and I penciled in "corn bread" to go along with one of our meals. As soon as I did, I realized that I had never shared my go-to corn bread recipe with you. Well, that had to change as soon as possible because, believe me, you need this recipe in your life.
I've had this recipe in my collection for many years. It came from my mother, although I have no idea where the recipe originated. She made this corn bread as far back as I can remember, and it's become my favorite as well.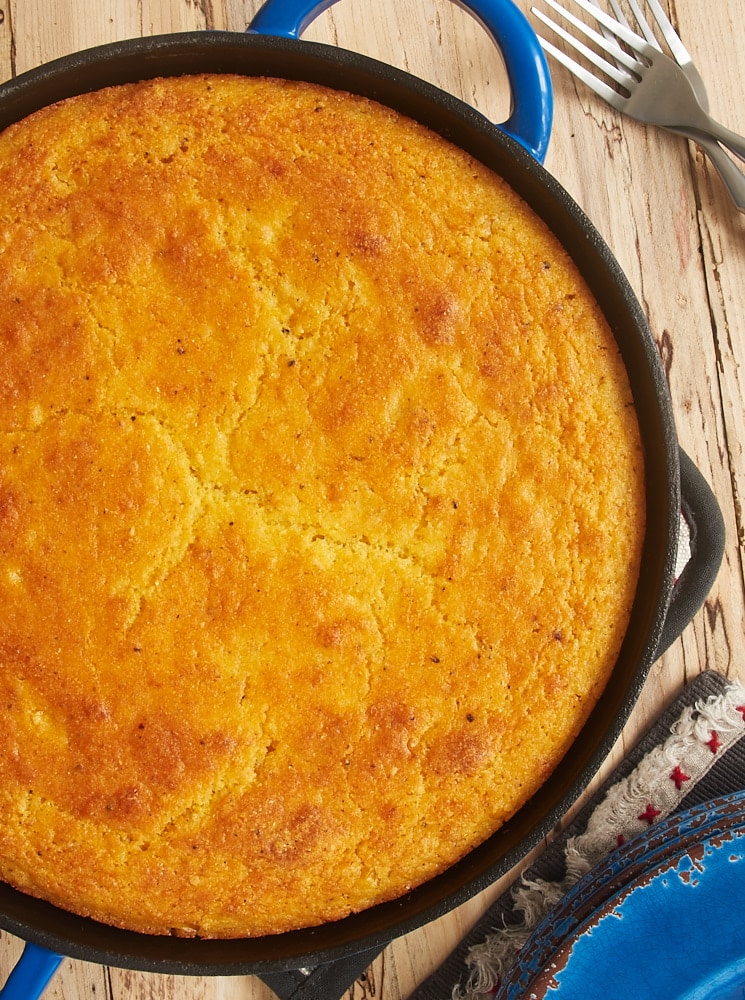 This corn bread is a bit different from traditional corn bread in its flavor and texture. To me, it has more flavor and a softer, fluffier texture. We love it alongside so many meals, from our favorite tortilla soup to just a simple bowl of chili. Spread a little butter on a warm slice, and you'll be in corn bread heaven!
I've seen many other recipes for Sour Cream Corn Bread, but most of them use a corn bread mix. This one skips the mix in favor of more of a from-scratch approach. Even with taking the homemade route, this is an amazingly simple recipe. You just need one bowl for mixing, and a cast iron skillet for baking.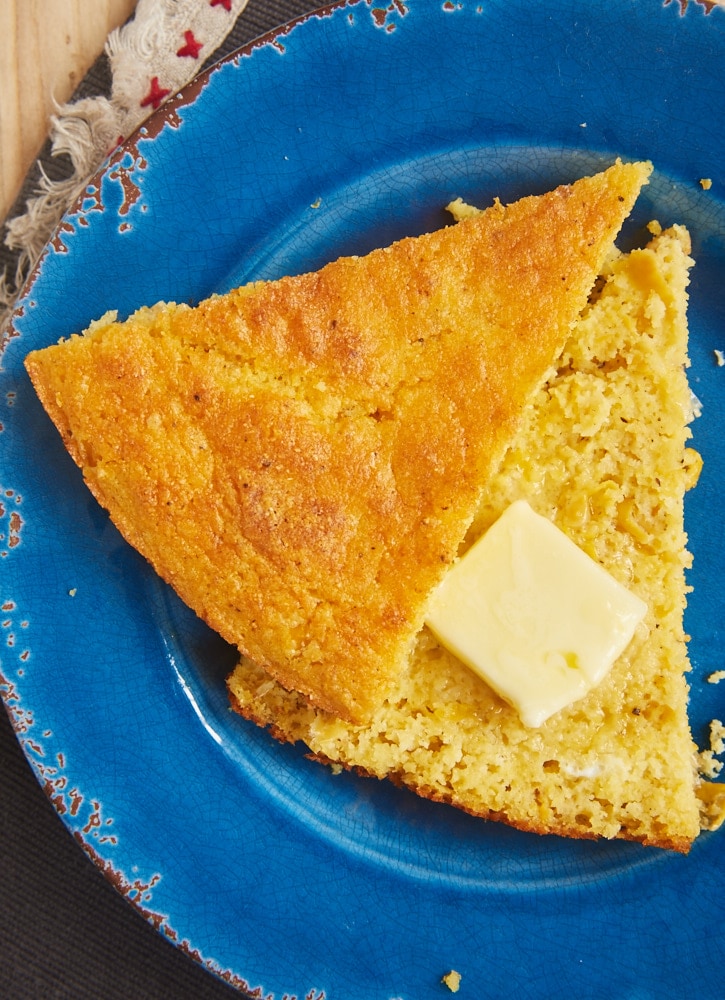 It has long intrigued me that this corn bread has a can of creamed corn in it. It adds a lot of flavor and just a bit of sweetness. I actually don't use very many canned goods in my cooking and baking. I prefer fresh if at all possible. But this recipe is such a favorite that I gladly open a can of creamed corn to mix into the bread batter. I love the added flavor!
I couldn't begin to guess how many times I've made this corn bread. And I'm still just as enamored with it as I've always been. I hope you'll give it a try and love it as much as we do!
Find more savory baking recipes in the Recipe Index.
More Easy Dinner Bread Recipes