No-Knead Rosemary Focaccia Rolls are so quick and easy to make that you can whip up a batch whenever the craving strikes.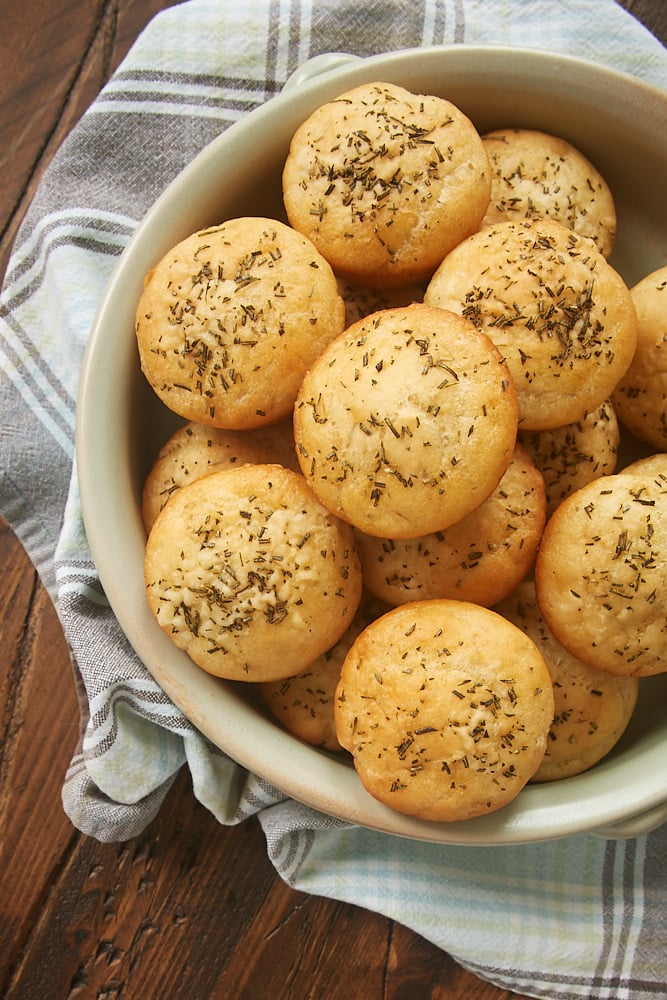 Nothing much beats homemade yeast bread. Who's with me? I spent many years being intimidated by baking yeast bread, but now I really love making it. I love simple yeast bread recipes the best. We're talking minimal effort but amazing results. Now who's with me?

Wanting that simplicity with yeast breads is how no knead breads come into the picture. They mix quickly with a little time to rise, and then you're ready to bake. That makes homemade bread a very real possibility most any day! Honestly, it will take you longer to gather the ingredients you need than to mix the dough.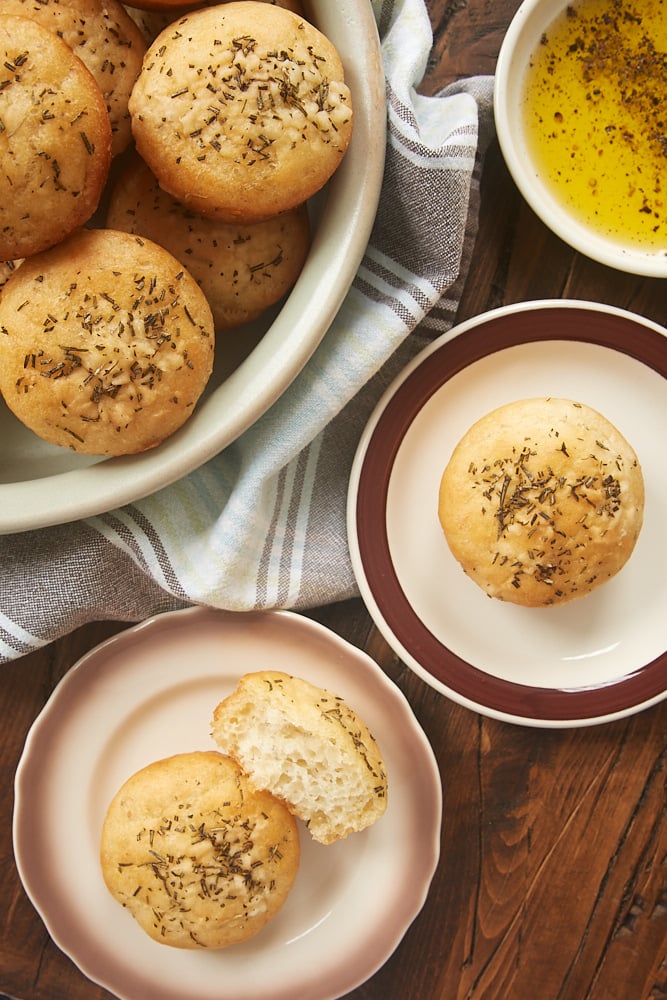 These No-Knead Rosemary Focaccia Rolls are one of my favorite easy yeast breads. I absolutely adore focaccia with its slightly crusty outside and chewy inside. Making focaccia in a muffin pan means pre-portioned rolls with a higher crusty outside to chewy inside ratio than usual. And really, that outside is the best part of focaccia, right?
The focaccia rolls you see here were made with fresh rosemary. With the rosemary being such a big part of the flavor, I think fresh is the better choice, but remember to use about a third as much if you choose to use dried herbs. You'll get a similar flavor, but keep in mind that you'll get a little different look with significantly less volume of rosemary.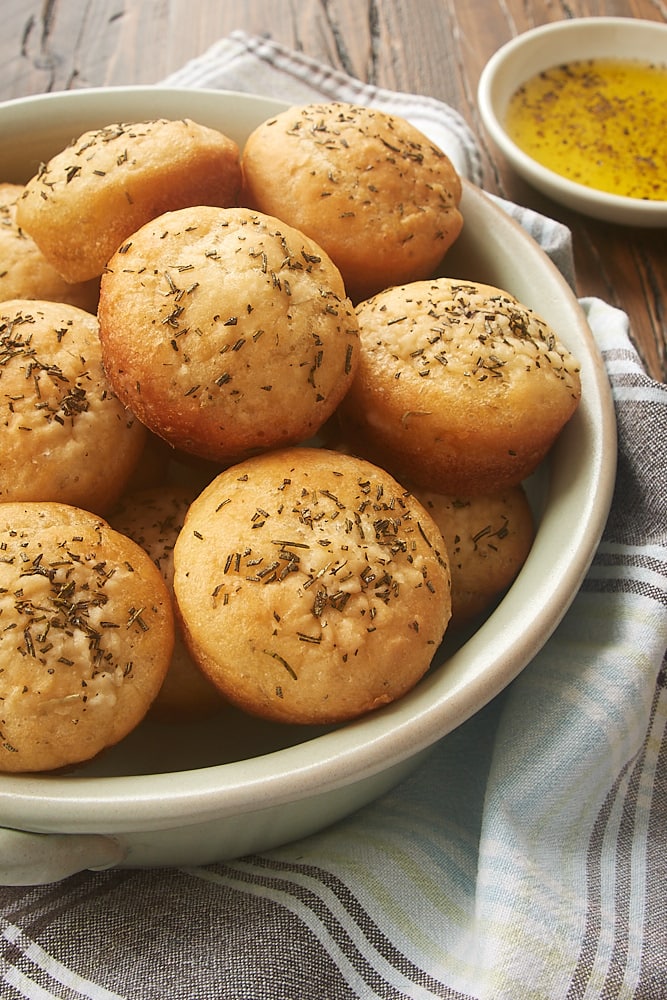 Of course, you can also easily change the rosemary to another herb or combination of herbs to complement your meal. Or just go with a simple coarse salt and cracked pepper topping for a bread that will go with most any meal.
If you're looking for a simple yeast roll, it doesn't get much simpler than this No-Knead Rosemary Focaccia Rolls recipe. Whether you're a pro at making yeast bread or still a bit hesitant, these rolls are a great addition to your baking arsenal!
Find more yeast bread recipes in the Recipe Index.
More Easy Dinner Roll Recipes