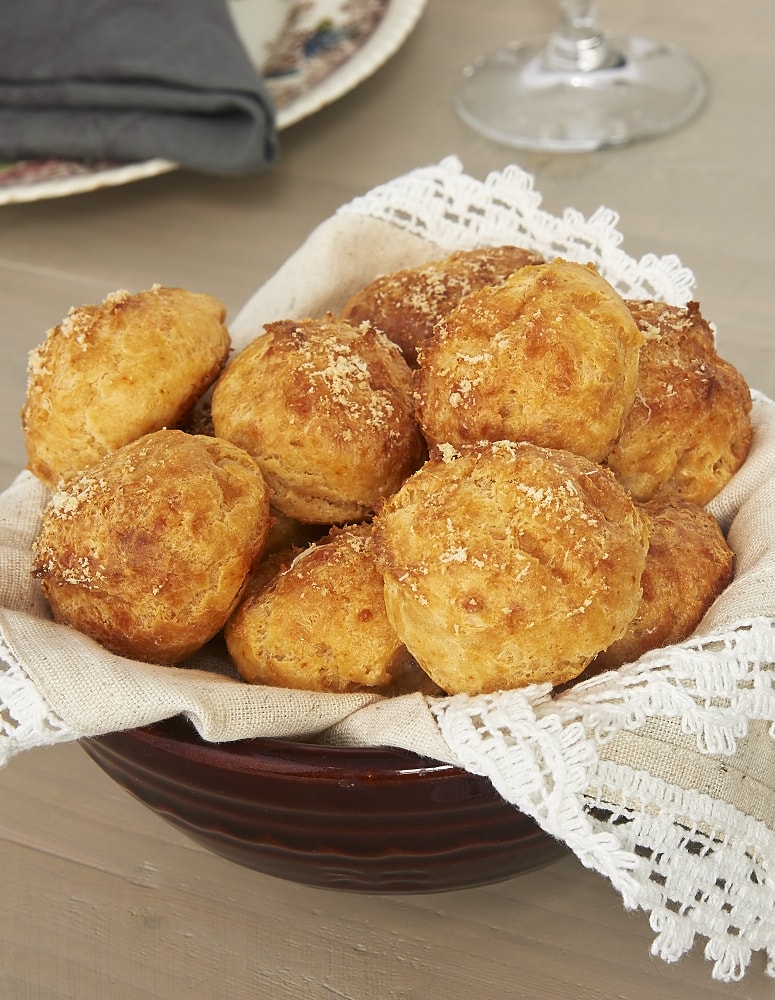 I forget the first time I ever tried Gougères. It was many years ago, but I don't recall the time or place. But I do clearly remember that first bite into that light, puffy pastry filled with cheesy, slightly spicy deliciousness.
When I set out to make them myself, I'll admit I was a bit nervous. I'm easily daunted by pastry, after all. But I cannot adequately express to you how amazingly simple these are to make. You only need a short list of ingredients to make them, and the pastry comes together beautifully.
I've made these multiple times, and they always work perfectly. To help your cheese puffs be the best they can be, I will offer just a few simple tips.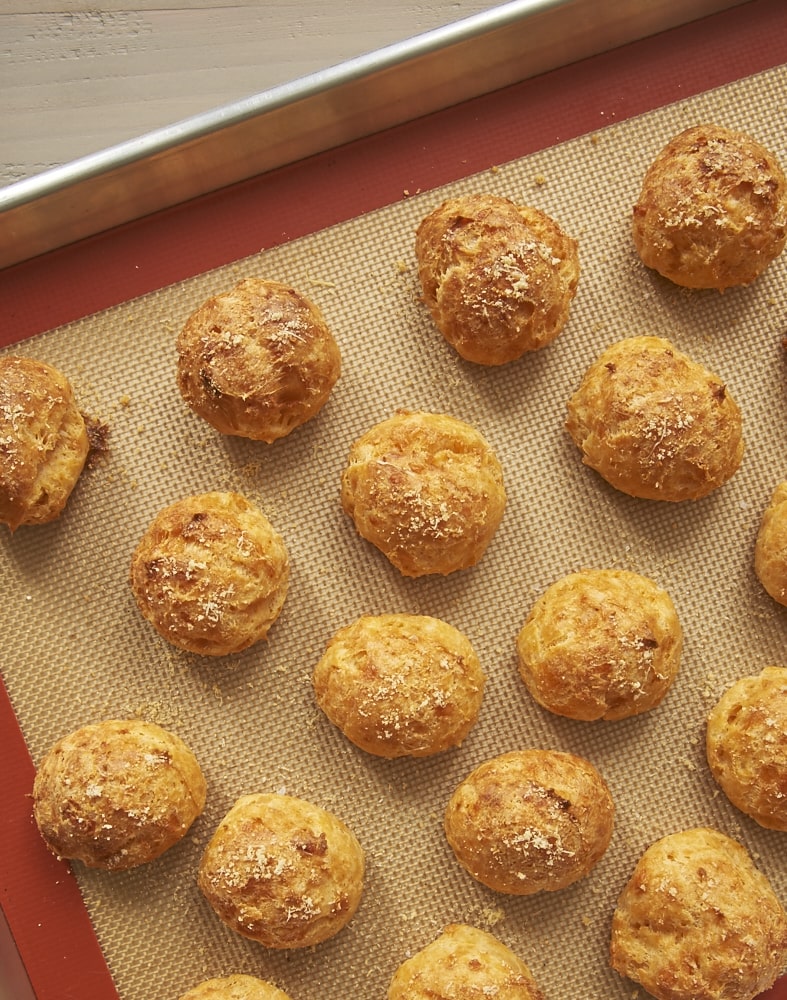 First of all, get all of your ingredients ready before you start. I'm always a proponent of that practice, but I realize that isn't a strict requirement every time. For making these beauties, though, I do highly recommend that you have everything measured and ready to go. Things move pretty quickly, even with some cooling and resting times built in to the recipe.
Next, be sure you're using good ingredients. The cheese flavor is what these are all about, after all. So make the most of it with good quality cheeses.
Finally, don't feel constrained to these spices. While paprika and cayenne work wonderfully with the flavor of the cheeses, other spices would work just as well. The spices aren't overly powerful. They more or less serve to add a little something extra to the flavor profile. Adjusting to your tastes or to complement your meal is quite simple.
Serve these little cheesy bites before or after your meal. Or both. That works for me. And they're great warm or at room temperature. They're great for giving your dinner guests a little something to munch on before the meal. Then if there are any left, take them to the dinner table to go with your meal.