Caramel Oatmeal Bars feature gooey caramel between sweet, buttery oat layers. Absolute yum!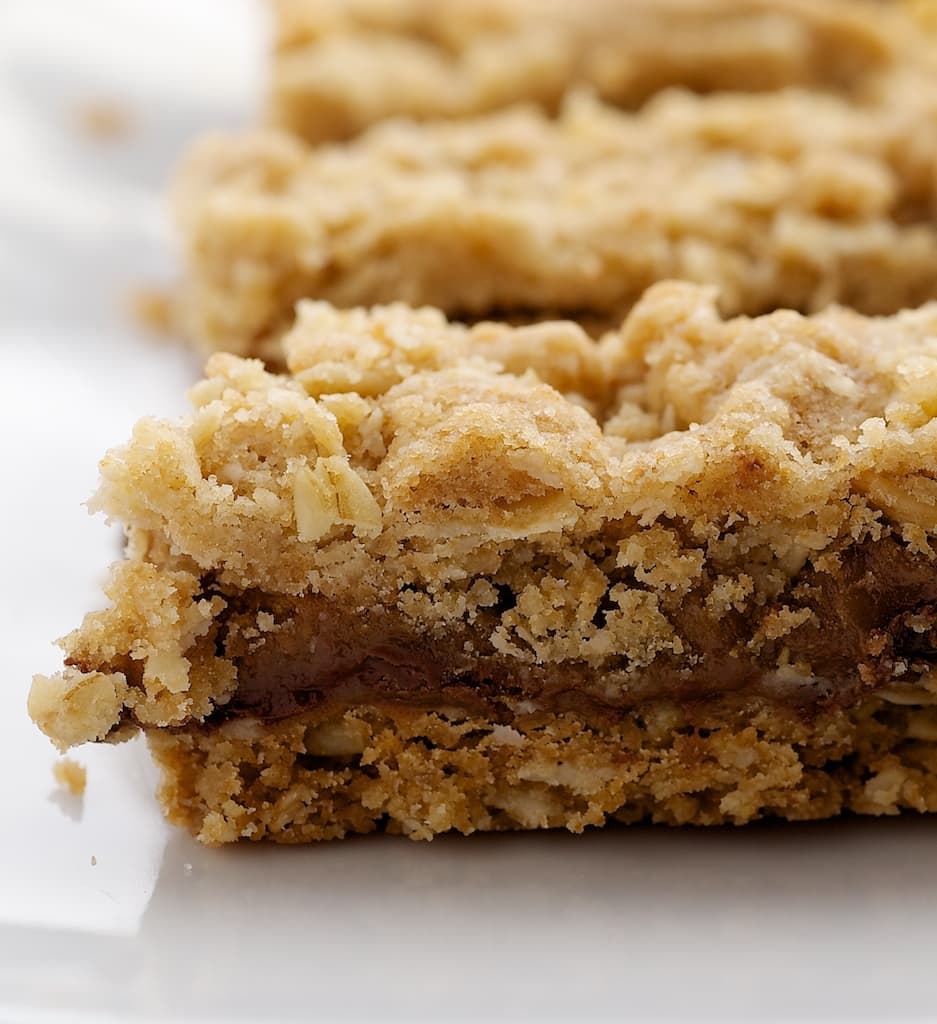 Layered bars are not a new baking sensation. They've been around for ages. What I love about them is how easy they are to vary. Change up the crust or the filling or the topping, and you've got a new sweet treat suited specifically to your tastes!

These particular bars follow a bar layering strategy that is one of my all-time favorites. A buttery, oat-y, crumbly bottom and top layer with deliciousness in between. Specifically, these have a creamy caramel layer nestled between all that oat goodness. Plus, there's just a little bit of chocolate under all that caramel. If you like more chocolate, feel free to toss in a little extra.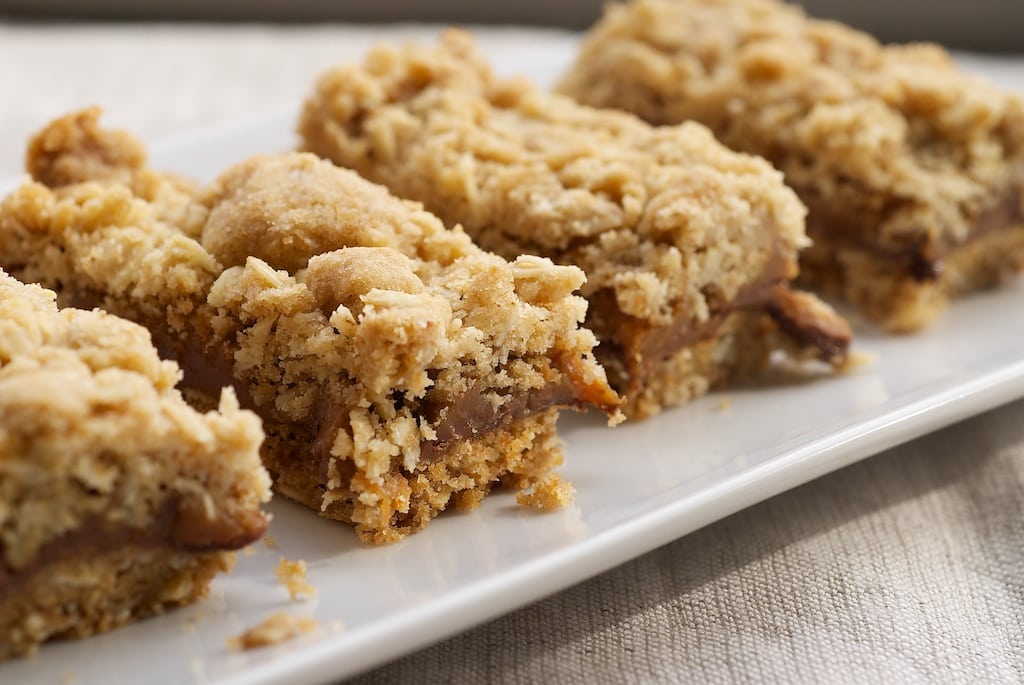 This is a lovely blend of flavors, as the rich caramel is mellowed a bit by the oat crust. They are still quite rich, so a small bite goes a long way. They are thick and chewy and just about perfect. These are ideal candidates for sharing. Or, maybe they're too good for sharing!