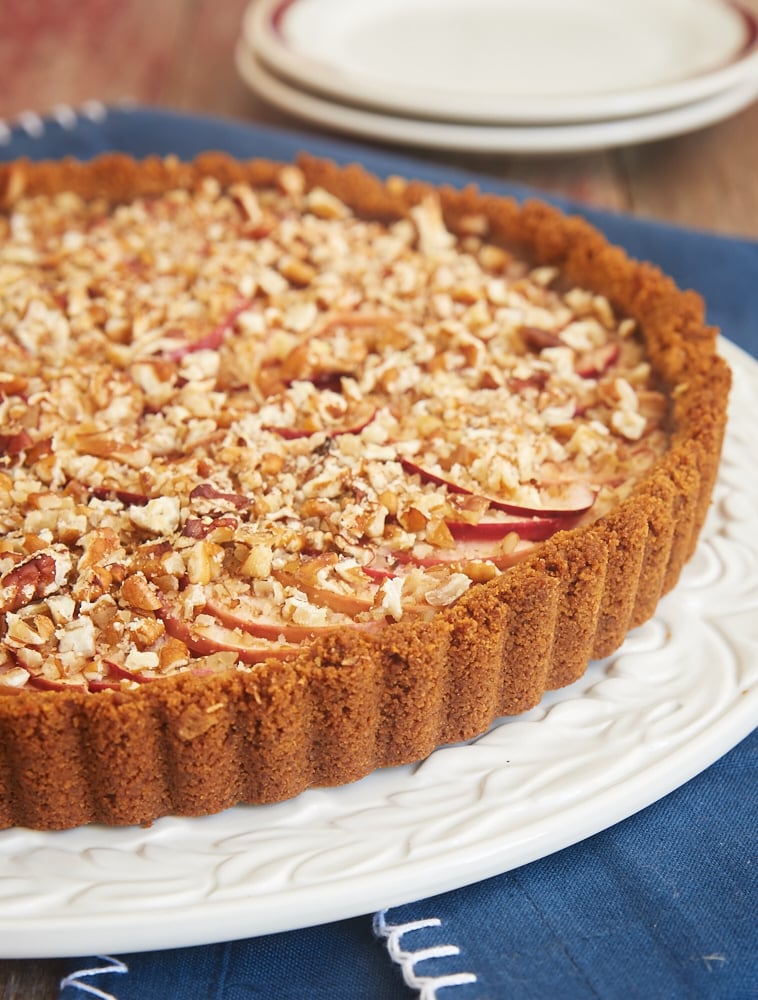 It's not fall without apple pie, right? While I adore the traditional, it's nice to mix things up a little bit, too. This beautiful dessert does just that with the addition of a cream cheese filling and some toasty pecans.
This tart is a little bit pie and a little bit cheesecake. It's all about balance. The cream cheese filling complements the apples just as much as the apples complement the filling. And the whole thing isn't too heavy, either. It's really just a lovely dessert.
And it's quicker and easier to make than either a pie or a cheesecake. That makes it even better, right?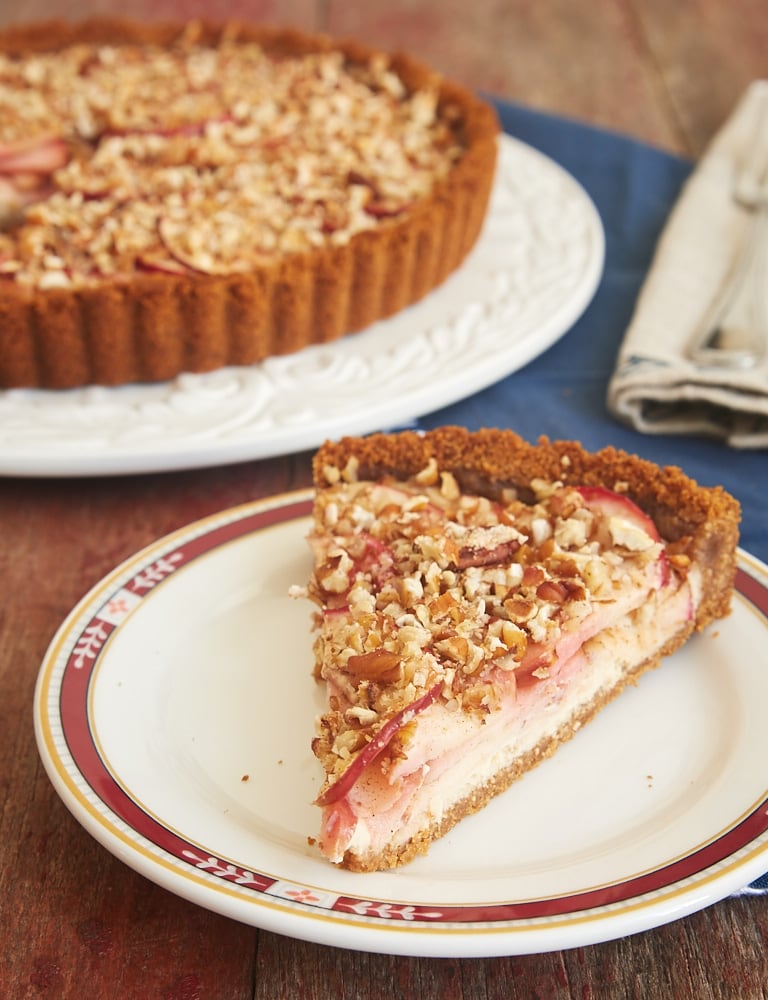 For longtime BoB followers, this recipe may seem somewhat familiar. It's actually quite similar to Almond Pear Cream Cheese Tart from waaaay back in the archives. I've always loved that recipe, and I felt like I was long overdue in making a variation of it. I tinkered with it just a bit, with apples and pecans standing in for the pears and almonds.
I also opted for a graham cracker crust this time around, but the shortbread crust in the original recipe is also really good. You can also stick with a cookie crust but substitute another cookie like vanilla wafers or gingersnaps.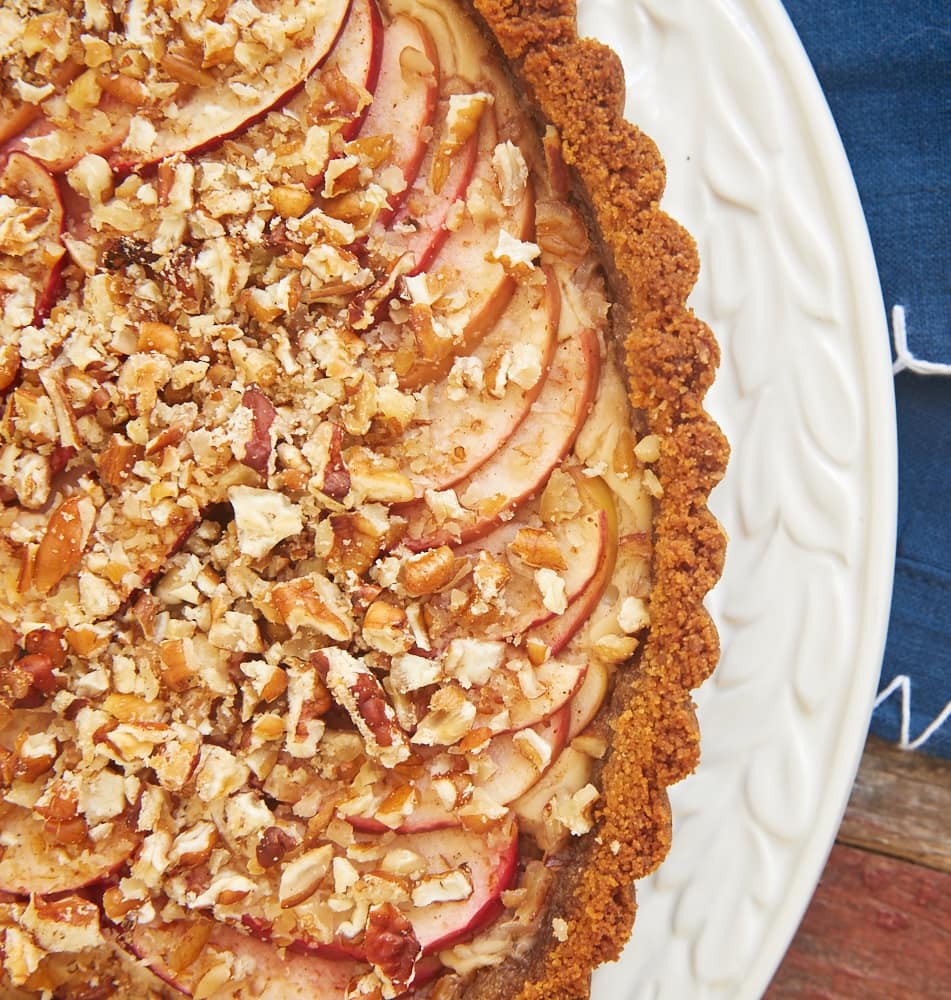 It's all about preference when deciding whether or not to peel the apples for your tart. Personally, I rarely peel them when I'm baking. Especially with this tart, the unpeeled apples can add a pretty pop of color.
Try this tart if you're looking for something a bit different in the apple pie category. It's so delicious and pretty that it's definitely worthy of a special occasion!
Find more pie and tart recipes in the Recipe Index.