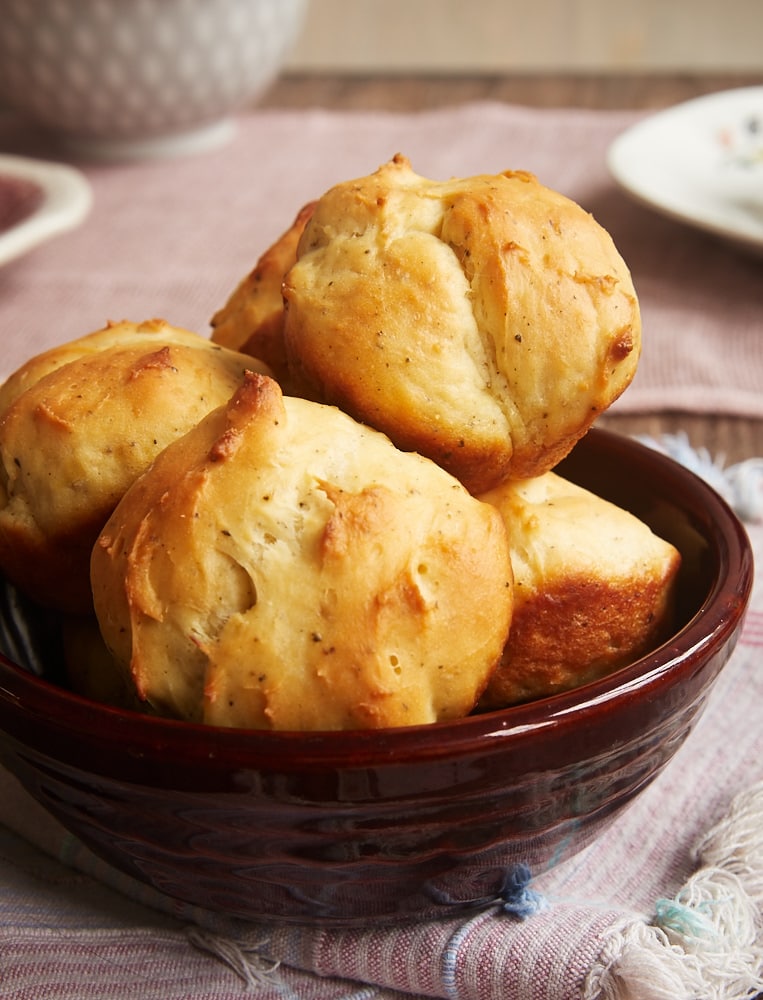 If you love yeast breads but still want something simple to make, this is the recipe for you. These fantastic rolls are wonderfully quick and easy to make. The batter mixes in mere minutes. Then, there's just a bit of rising time before a quick baking stint.
After that, you'll have a batch of perfectly soft, delicious, warm yeast rolls that you and your dinner companions will happily devour.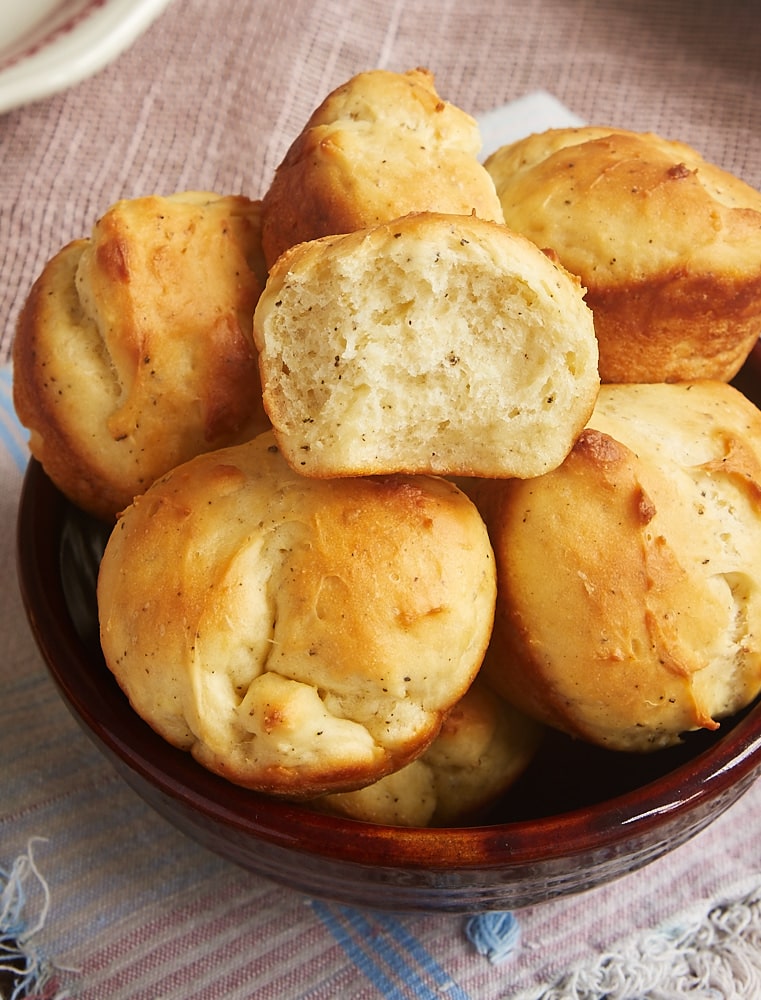 If the quick mixing hasn't sold you yet, how about the fact that there's no shaping? That's right. These muffins are baked in a muffin pan, so you can simply portion the batter in the muffin cups. I like to use a cookie scoop to make even quicker work of it.
Freshly ground black pepper is the only seasoning in these rolls. I find that the pepper alone is so good and complements so many meals. You can adjust the pepper to your tastes. We like a lot, so I'm more likely to add quite a bit. To be perfectly honest, I don't really measure the pepper. Instead, I just add it straight from my pepper mill into the dry ingredients and estimate how much I'm adding. But I've been more specific in the recipe for those of you who would prefer to measure.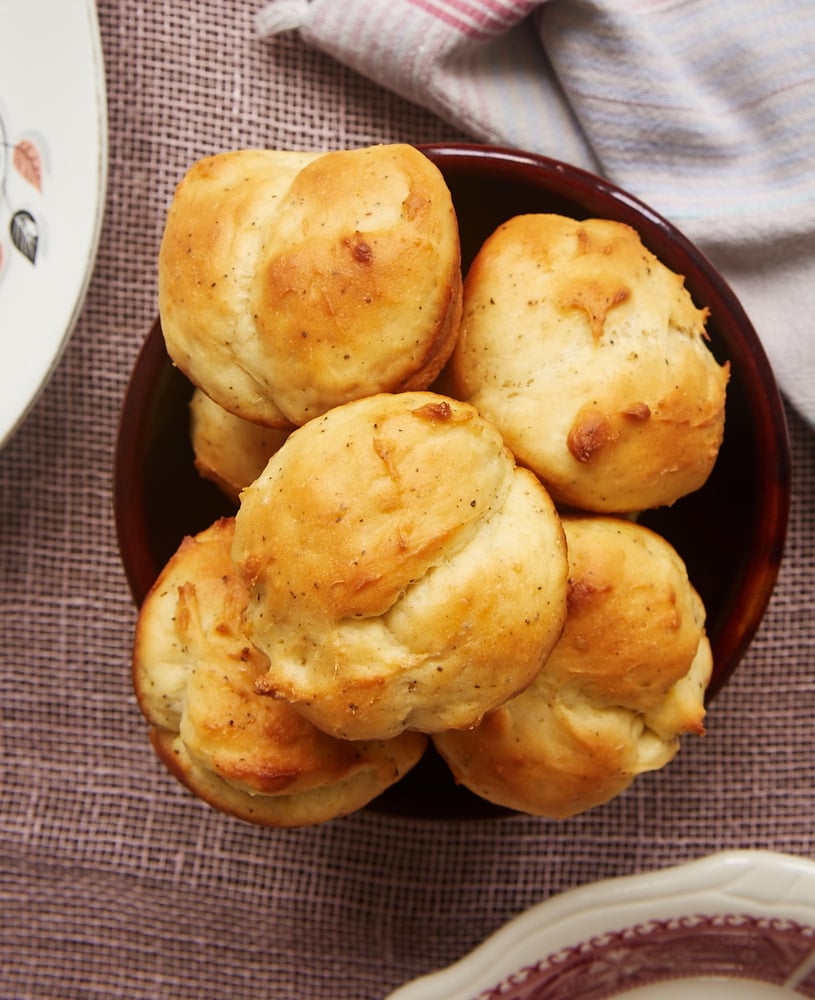 The amount of instant yeast you'll need for a batch of these rolls is the equivalent of one envelope. I bake frequently enough with yeast that I buy larger packages of it instead of the envelopes. Stored in the refrigerator or freezer, it will keep for quite a while. If you don't use yeast that often, I'd recommend the envelopes.
Quinn's first remark when he tried one of these rolls for the first time was that they tasted so buttery. But there isn't much butter in these. Just 2 tablespoons of butter in the entire recipe! That sour cream really does something magical to these rolls, adding a slight tang to the flavor. They're definitely a favorite around here, and I think you'll love them, too.
Find more savory baking recipes in the Recipe Index.