Snickerdoodles have long been a favorite cookie. I have previously confessed that it took me a while to warm up to them after my childhood devastation that they didn't taste like a Snickers. But, as I've come to adore all things cinnamon, they've moved way up in my cookie ranks.
As you can imagine, I don't often bake the same things over and over. I love trying new things far too much. But, a good way to revisit old favorites is to do something a bit different with them. The simple addition of pecans and toffee bits turns these cookies into wonderful twist on a classic.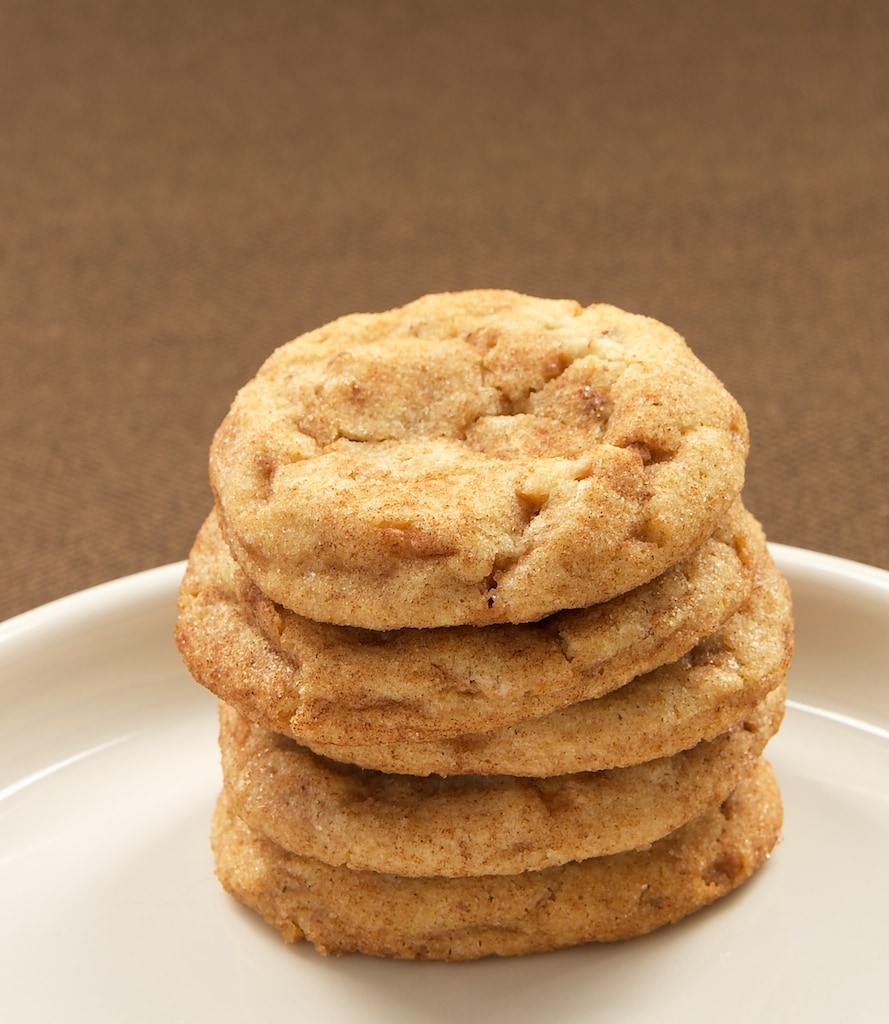 If you thought Snickerdoodles couldn't get any better, then you haven't tried these guys. I'm always quick to toss some pecans into my baking. But, the toffee bits are a favorite as well. The combination of the two combined with sweet, cinnamon-y cookies is beyond good.
The edges are a little crispy, and the middles are wonderfully chewy. And, wow, are they addicting! If you don't want to get yourself into some cookie-eating trouble, you'd better plan to share these.