After all of that chocolate for Valentine's Day, I thought we'd shift gears a bit today. If you're deeply mired in winter weather like we are, I'm sure you'll welcome the brightness of lemon in a simple dessert.
Pudding cakes are a lovely combination of, you guessed it, pudding and cake. And, these beauties do all of that with a nice lemon flavor. When you dig your spoon into them past that sugary, brûlée-like top, you first get a light layer of cake. But, keep going and you'll find a lovely layer of pudding at the bottom.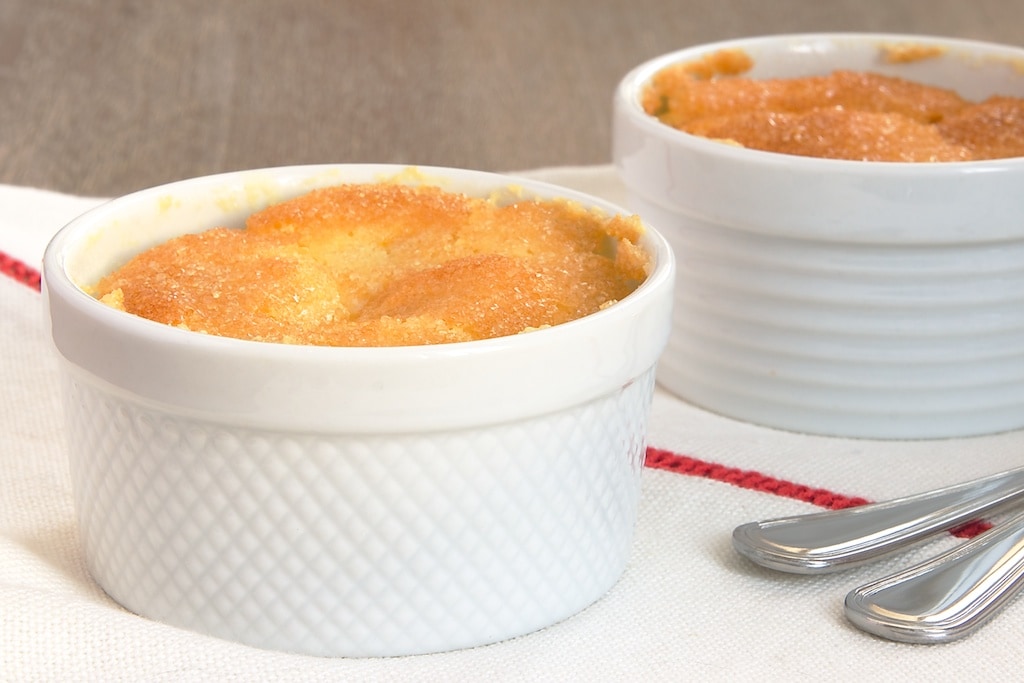 As you can imagine, this is not the kind of cake you can easily cut into slices and serve. It's more of a spoonable dessert. I really like to make these in individual-size ramekins to make them simpler to serve. Plus, I'm a bit of a sucker for individual desserts.
These cakes feature Meyer lemons, which are milder and sweeter than traditional lemons. You can, of course, use whichever type of lemon you'd like. I chose Meyer lemons for a lighter, subtler dessert flavor that's just perfect after a bit of chocolate overload.
This post contains affiliate links.