Salted Chocolate Brown Butter Rice Crispy Treats are a grown-up version of a childhood favorite. You'll love these dressed up classics!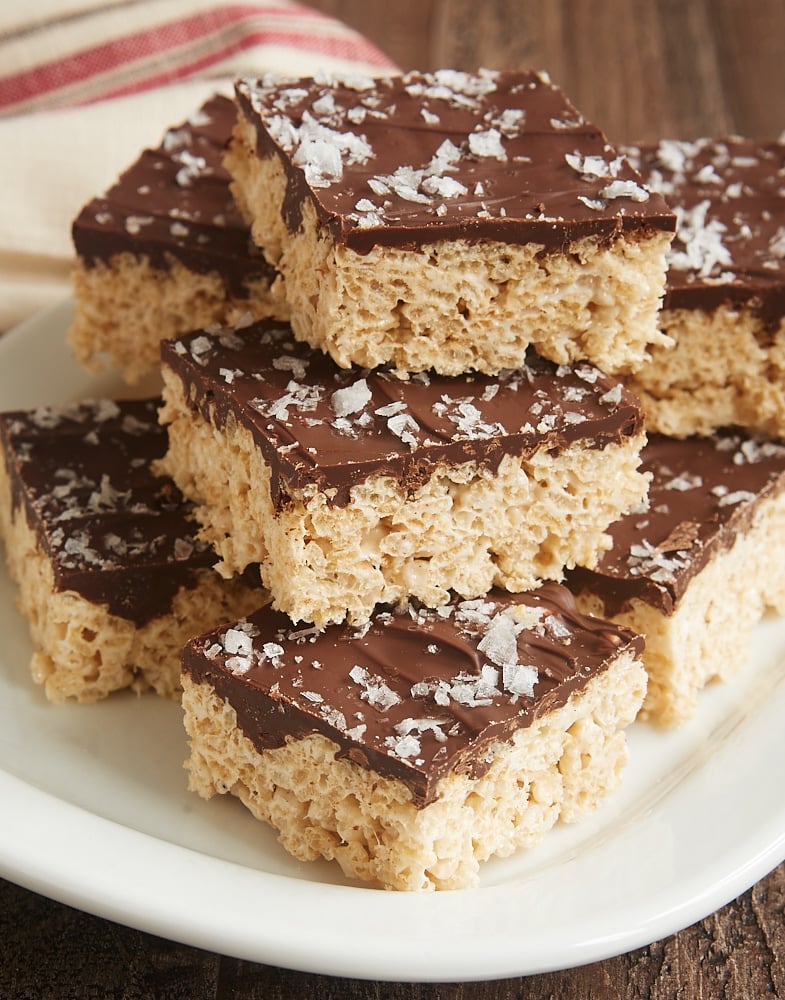 I've only made crispy treat a handful of times in my life. I have certainly eaten my fair share, but they're just not something I make often. But then I made these Salted Chocolate Brown Butter Crispy Treats, and I'm certain that I'll be making up for lost time with many, many batches of these.
These crispy treats are a simple variation of the tried and true recipe that's right on the cereal box. They're still quick and easy like the original but with a wonderful flavor twist. You'll just need a few extra minutes to transform them from the usual crispy treats into this amazingly delicious, grown-up version.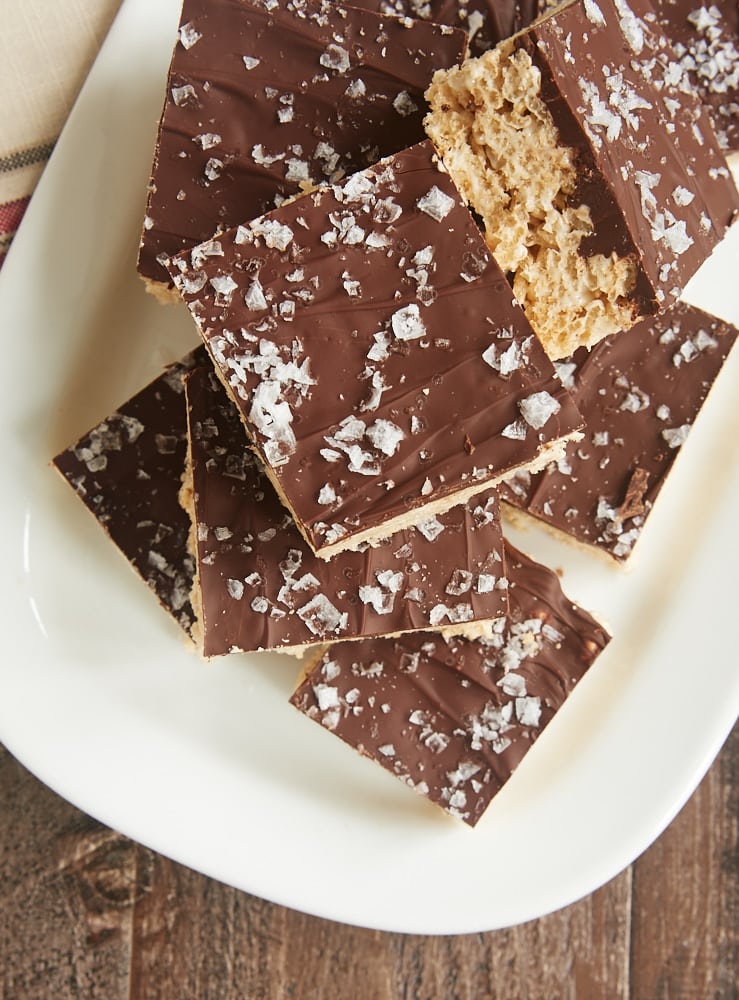 The brown butter comes into play first. I honestly wasn't sure if the flavor would come through, but it does. Granted, if you didn't know about the brown butter, you might not be able to name it as the reason for the flavor difference. It adds just a hint of rich flavor that lets you know that these aren't the treats from your childhood.
To finish these bars, just add the simplest of chocolate toppings by melting semisweet chocolate and spreading it on top of the bars. As always, be sure to use a chocolate that you'd enjoy eating on its own for the best results.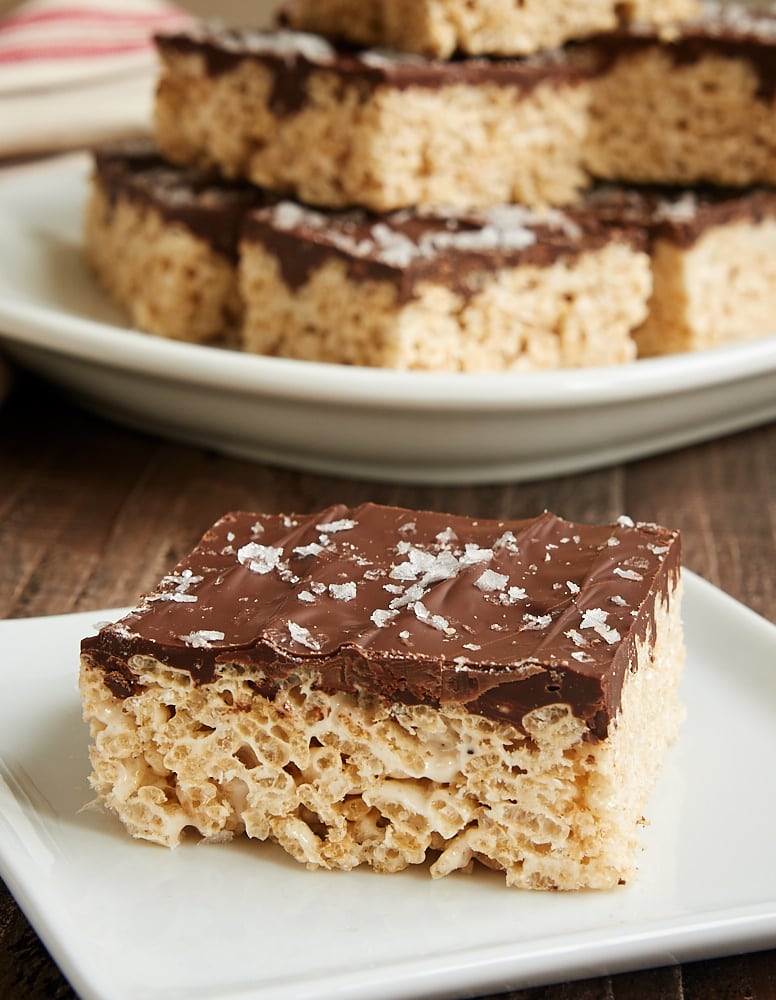 Then, a sprinkle of coarse salt completes the delicious package. Any coarse salt will do, but I usually keep sea salt on hand for treats like these. That bite of salt on top is just the perfect finish. You can adjust the amount of salt to your tastes. I'm a big fan of sweet and salty treats, so I tend to add a bit more than most people would.
As great as the classic crispy treats are, these are even better. They're just the thing if you're looking to make something a little different. And if you're a sweet and salty fan, then it will definitely be love at first bite!
Find more no-bake recipes in the Recipe Index.
More Rice Crispy Treats Recipes