Cranberry White Chocolate Cheesecake Bars are a delicious combination of sweet and tart!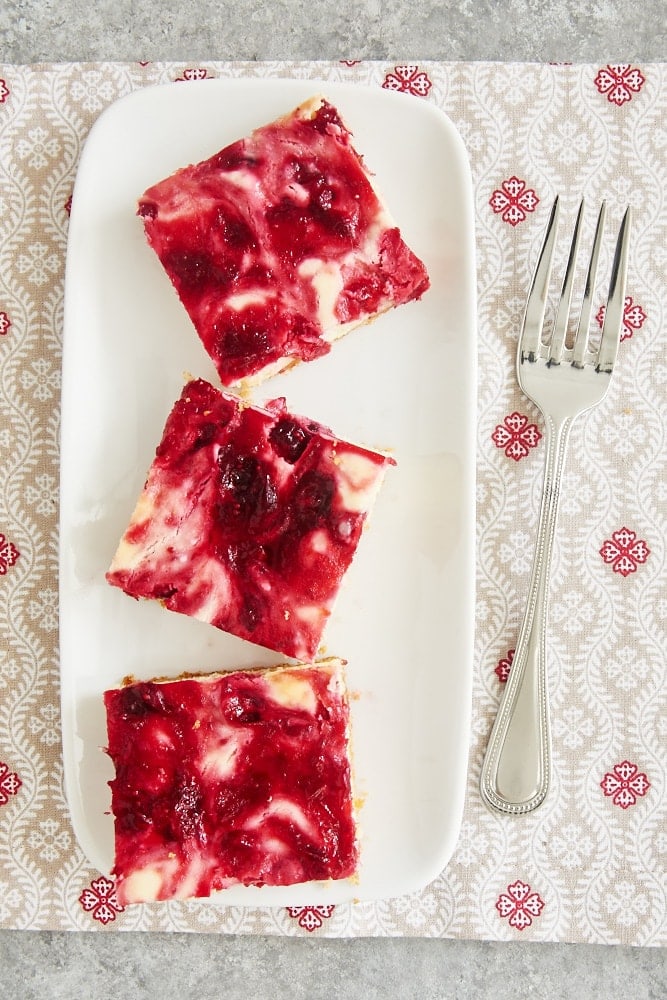 Let's talk about synergy. If you need a refresher on the meaning, it's the idea that the whole of something is greater than the sum of its parts. Don't worry, friends. I'm not going to get all intellectual on you. Rather, I'm fascinated by flavor synergy, the magical thing that happens when two good flavors meet to make an even more amazing flavor.
The pairs that fit that description will likely differ among us. But to me, cranberries and white chocolate are a great example. Cranberries are a bit tart and not really something I enjoy eating on their own. White chocolate is really sweet to my palate, and I don't often eat it or bake with it where it's the primary flavor. But putting those two things together lets the tartness and sweetness balance each other to make something even better than either of the two could accomplish alone.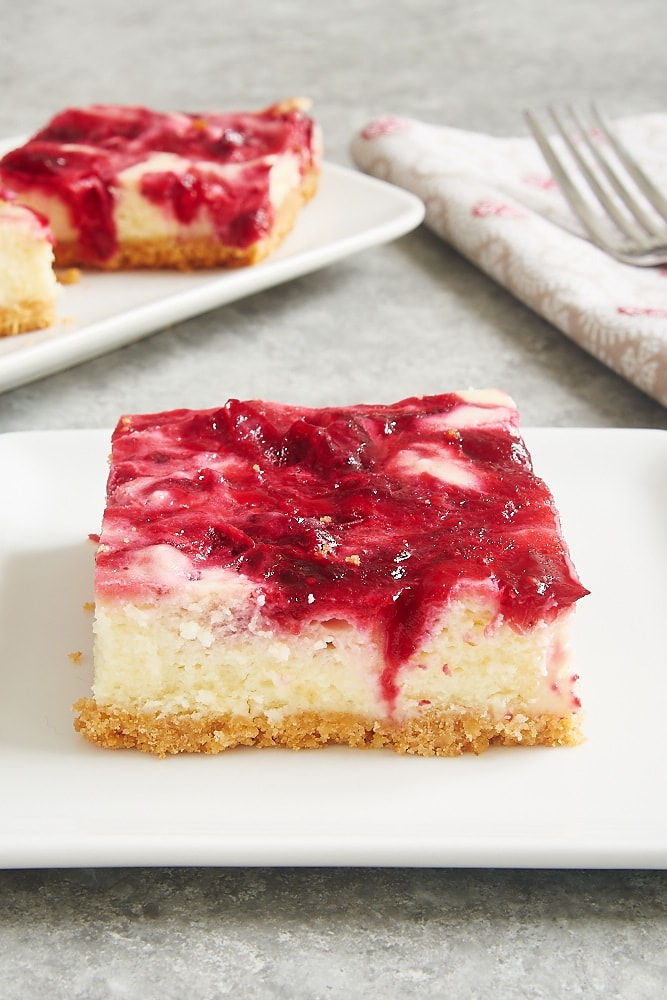 And let's not forget the other flavors that are present here to make these cheesecake bars so very good. There's a hint of orange in the cranberry swirl to add a bite of citrus. Vanilla shows up in the crust and in the cheesecake, too. Those little hints of flavor all work together to help make these bars irresistible!
I especially love these Cranberry White Chocolate Cheesecake Bars in the fall and winter when fresh cranberries are readily available. (Frozen works well, too!) All those great flavors we've been discussing fit so well with this time of year. And they're pretty enough for a special occasion, too!
Find more cheesecake recipes in the Recipe Index.
More Cranberry Cheesecake Recipes
This recipe was developed in partnership with Go Bold with Butter.