I have a bit of a baking addiction to coffee cakes. I don't know what it is about them. Is it the usual presence of a crumb topping? Is it how simple they are to make? Or, is it the justification of eating cake for breakfast? Whatever the reason, it seems that I just keep baking them. I try to keep it reined in so that I spread them out on BoB among the other goodies.
This particular coffee cake looks pretty ordinary on first glance. After you slice into it, however, you'll find a layer of jam running through the cake and adding a little burst of sweetness to every bite.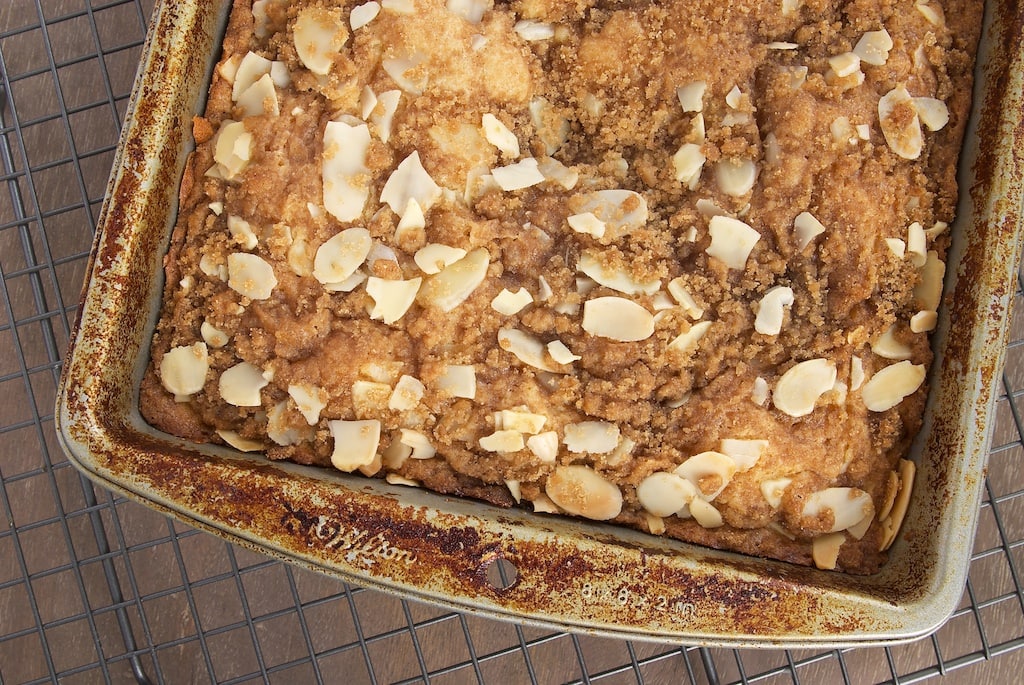 I used one of my favorites, Sarabeth's Strawberry Raspberry Preserves. It's nice and sweet, which works really well with the flavors of the coffee cake and the topping. I also like the color of those preserves in contrast to the cake. You can, of course, use your favorite flavor of jam or preserves. Have fun experimenting with different flavors!
This recipe was originally developed for Go Bold with Butter, where I am a paid contributor.