Thumbprint cookies are just adorable, aren't they? It's such a simple concept, yet it always makes me immensely happy to make that little indentation in the cookies and fill them with something tasty. They're just so fun and happy!
For these thumbprint cookies, I made some simple vanilla cookies that benefit in both flavor and texture from a bit of cream cheese. They're so wonderfully soft and sweet that I could just eat them all on their own. But then I filled them with lemon curd for a nice bite of tartness. And they got even better!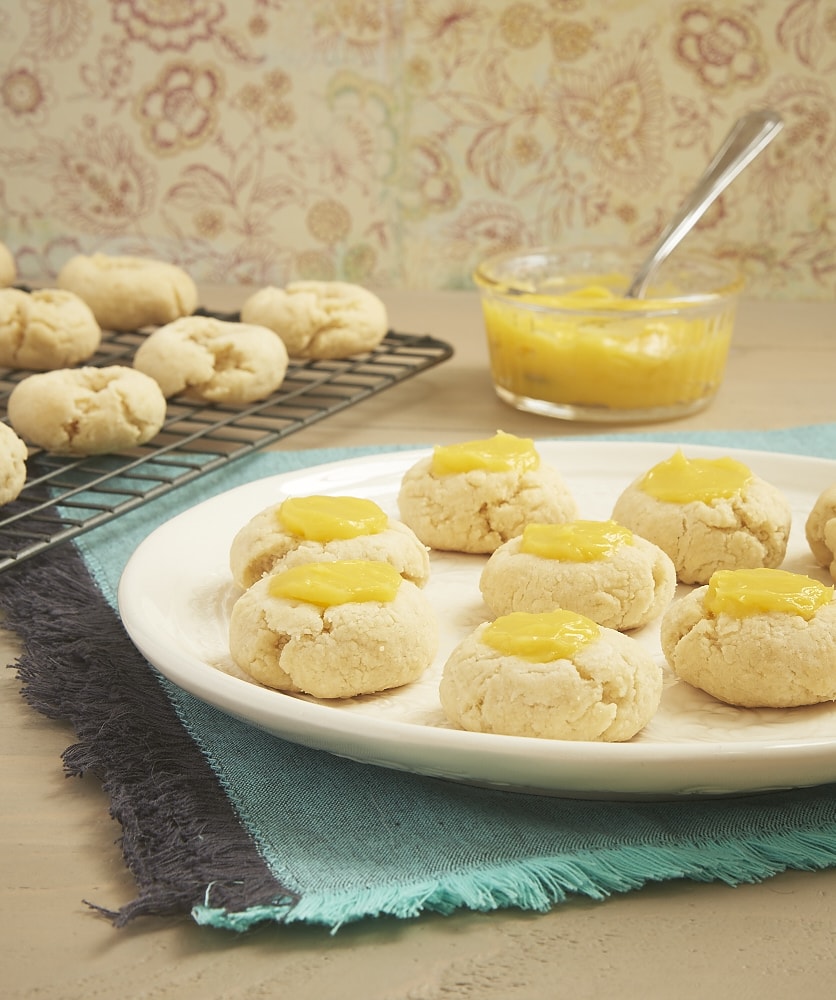 You can, of course, use store-bought lemon curd for a handy shortcut. Or keep in mind that making your own is very simple.
For a simple variation, fill these little cookies with your favorite jam or preserves. Or take a turn from fruity fillings and go with a chocolate-hazelnut spread, caramel, or frosting. A variety of fillings is perfect for serving a crowd!
This recipe was originally developed for Clabber Girl, where I am a paid contributor.