Lemon bars are a classic that no one can resist! A buttery crust is layered with a rich, sweet-tart lemon filling, then dusted with powdered sugar.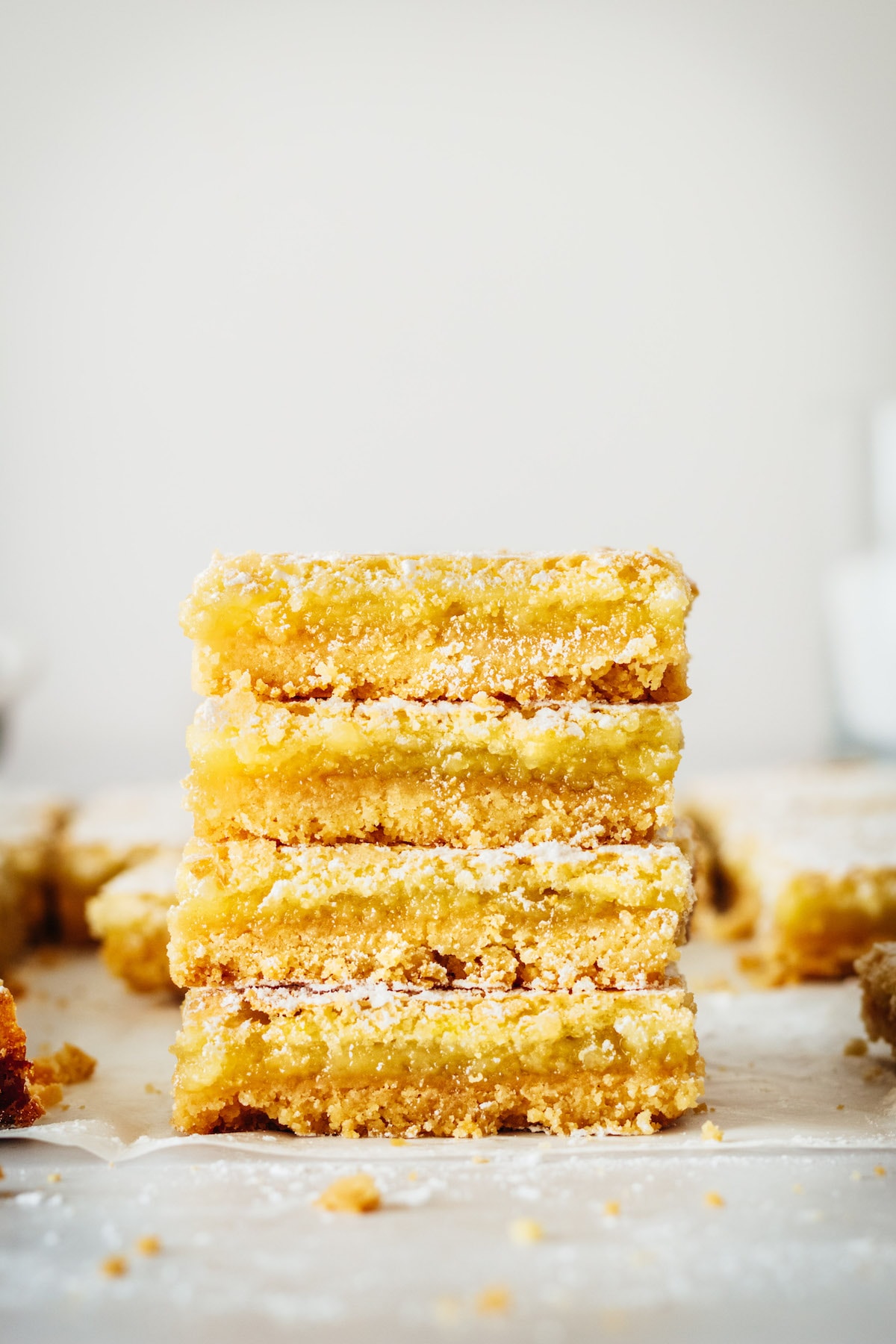 Easy Homemade Lemon Bars
My sister gave me this lemon bar recipe a while back, but I had put it in my ever-growing stack and managed not to make it for, well… years. I've never had much luck with lemon bars. Today, though, its briefness and simplicity beckoned me. And am I ever glad it did! The flavor is subtle and just sweet enough. The crust is very light. The filling isn't sticky, as I've found with some other lemon bars. And did I mention simple? Because there's that too!
Basically, if you've had trouble finding the perfect lemon bar recipe, this is the one. It's easy to make and it has the ideal balance of flavors and textures for maximum deliciousness! Whether you make it for a party or for yourself, you're in for a treat.
(If you have a weakness for lemony desserts, try my Mini Lemon Pound Cakes and Ginger Lemon Hand Pies, too!)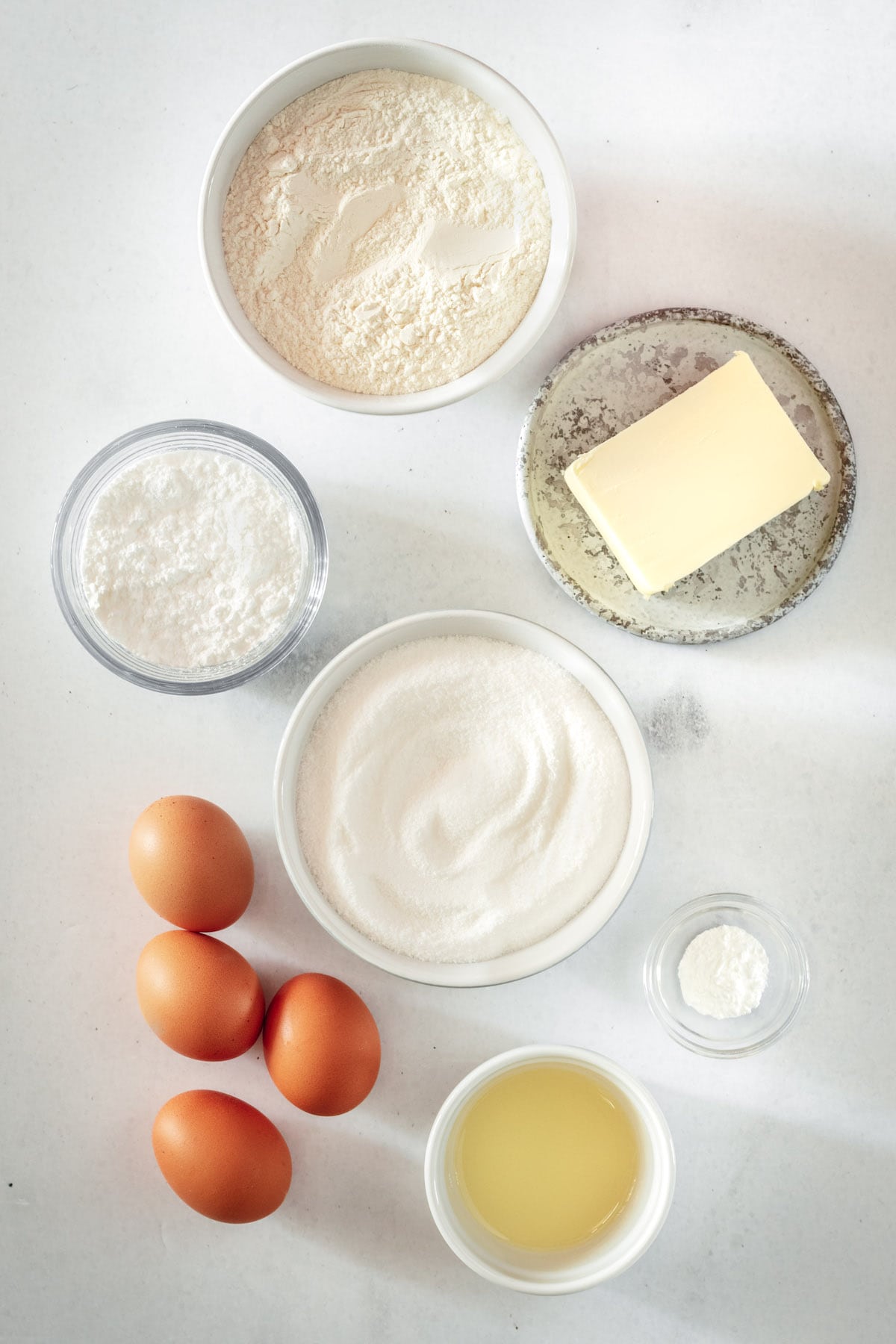 What You'll Need
All you need for this recipe are a few lemons and a bunch of pantry staples!
For the crust:
All-purpose flour
Confectioners' sugar
Butter – The butter should be cold, which ensures a perfect crust.
For the filling:
All-purpose flour
Baking powder
Eggs
Granulated sugar
Lemon juice – The number of lemons you'll need depends on their size, but about 3 average-sized lemons should yield about 1/3 cup of lemon juice. Learn more: How to Zest and Juice Lemons.
How to Make Lemon Bars
This is one of those gloriously easy dessert recipes that can be made in about an hour. (We all have an hour to spare for homemade lemon bars, right?!)
Prepare. Preheat your oven to 350°F and line a 9″ x 13″ x 2″ baking pan with parchment paper. Lightly grease the paper with butter or nonstick spray to keep the bars from sticking.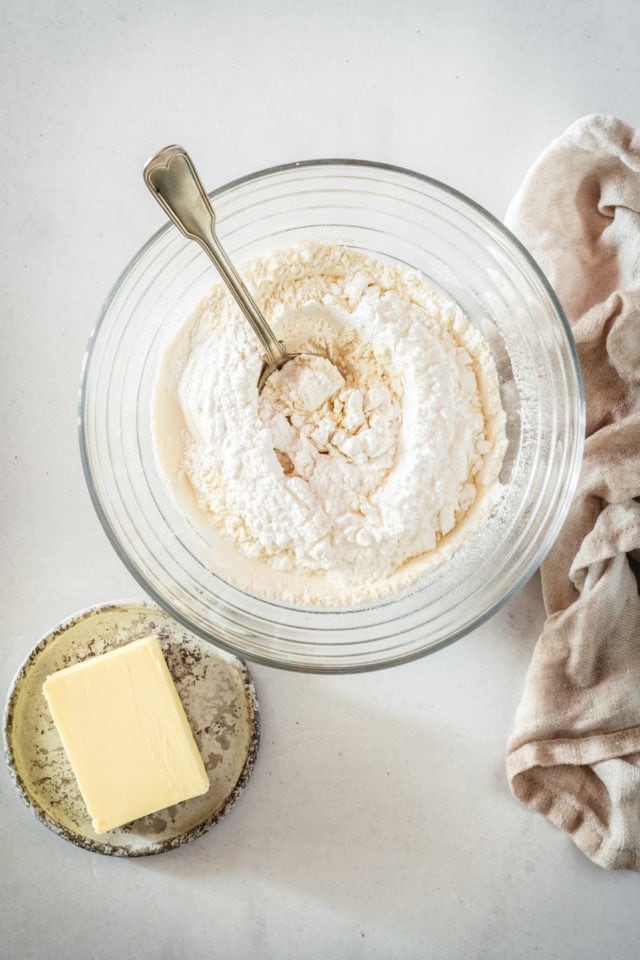 Make the crust. Whisk together the flour and confectioners' sugar in a mixing bowl. Add the chilled butter, and incorporate it into the dry ingredients with a pastry blender or a fork until coarse crumbs form.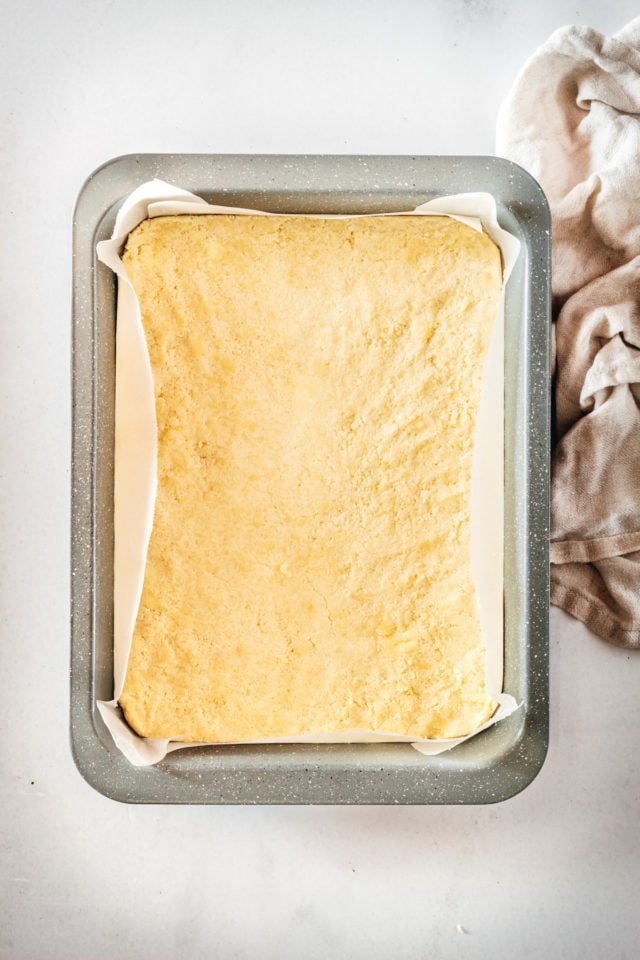 Bake the crust. Transfer the crust mixture to the prepared pan, then press it into the bottom. Bake for 20 to 25 minutes, or until golden brown.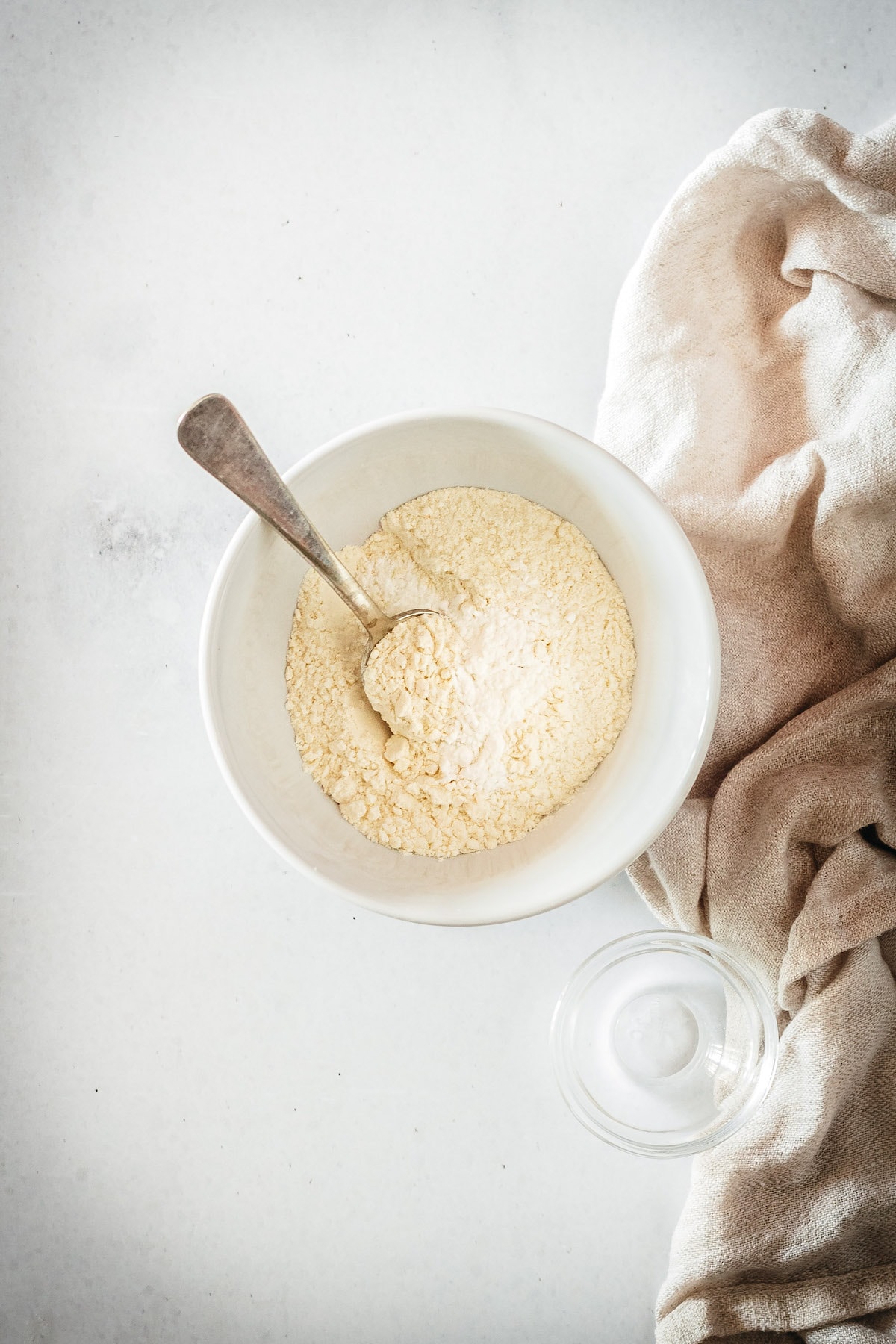 Combine the dry filling ingredients. Whisk the flour and baking powder in a small bowl and set aside.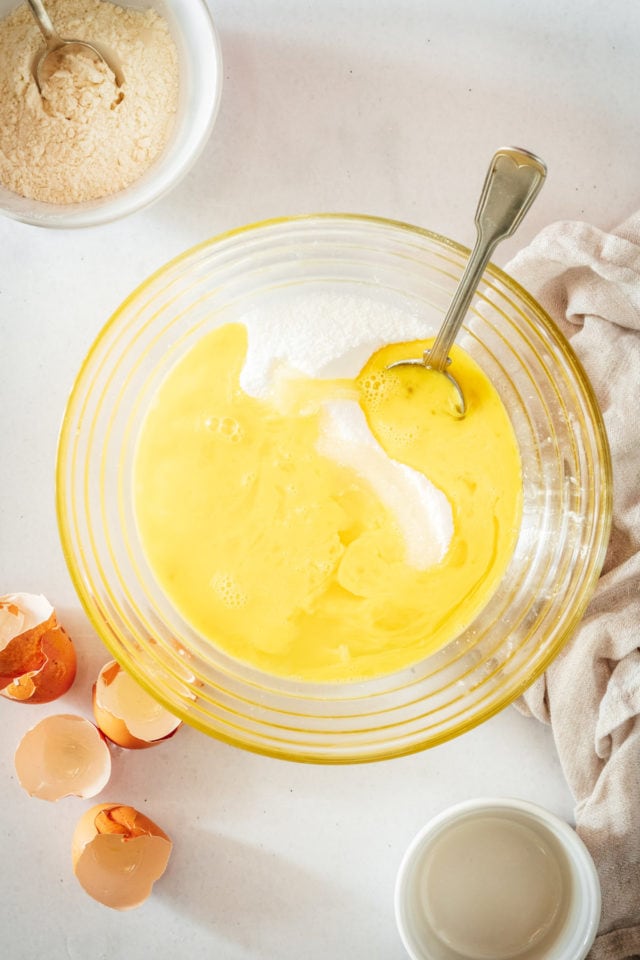 Finish the filling. In another bowl, combine the eggs, sugar, and lemon juice. Stir in the flour mixture, then pour the filling over the crust.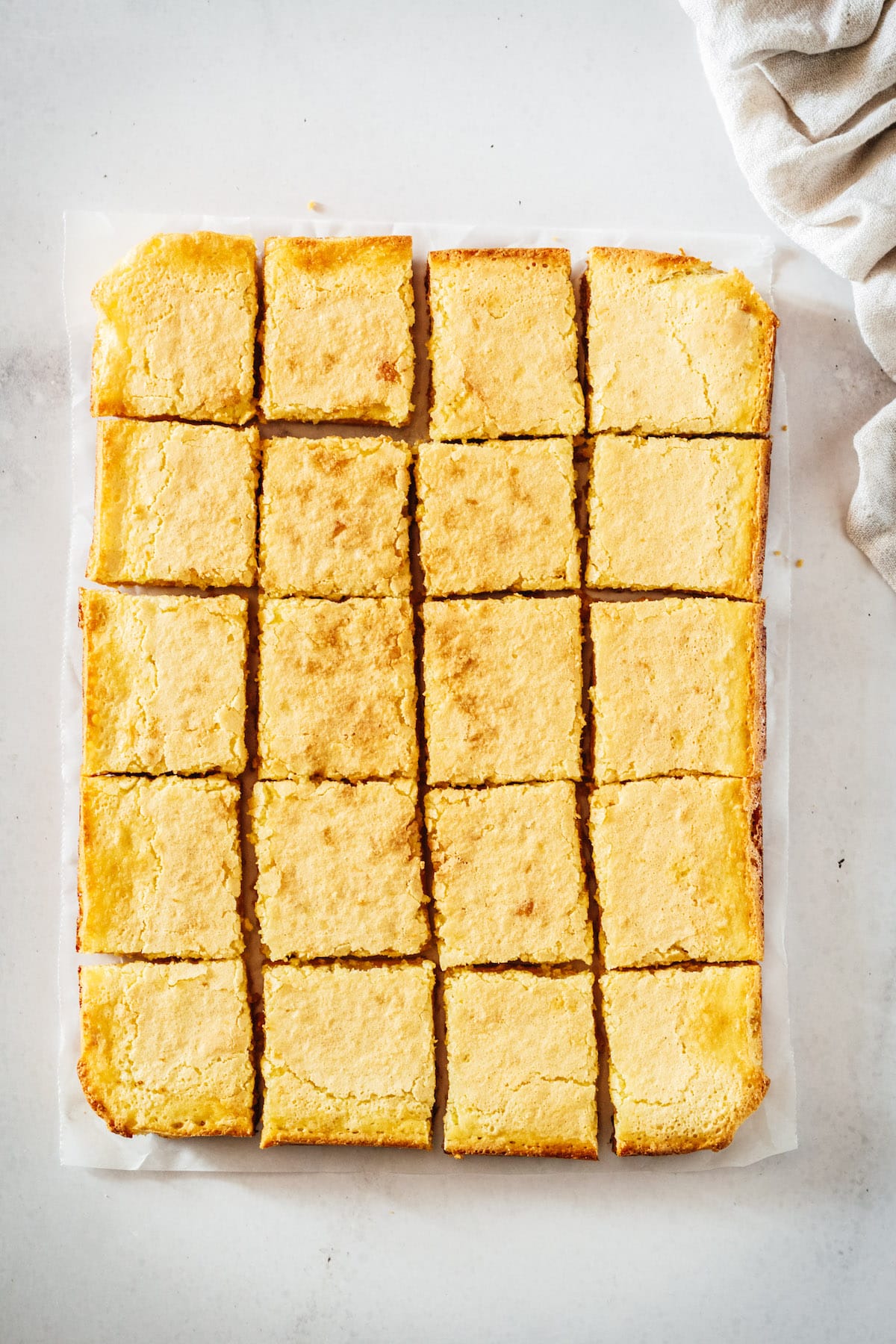 Bake. Place the pan in the oven and bake for 25 to 30 minutes, or the edges are lightly browned and the center is just set.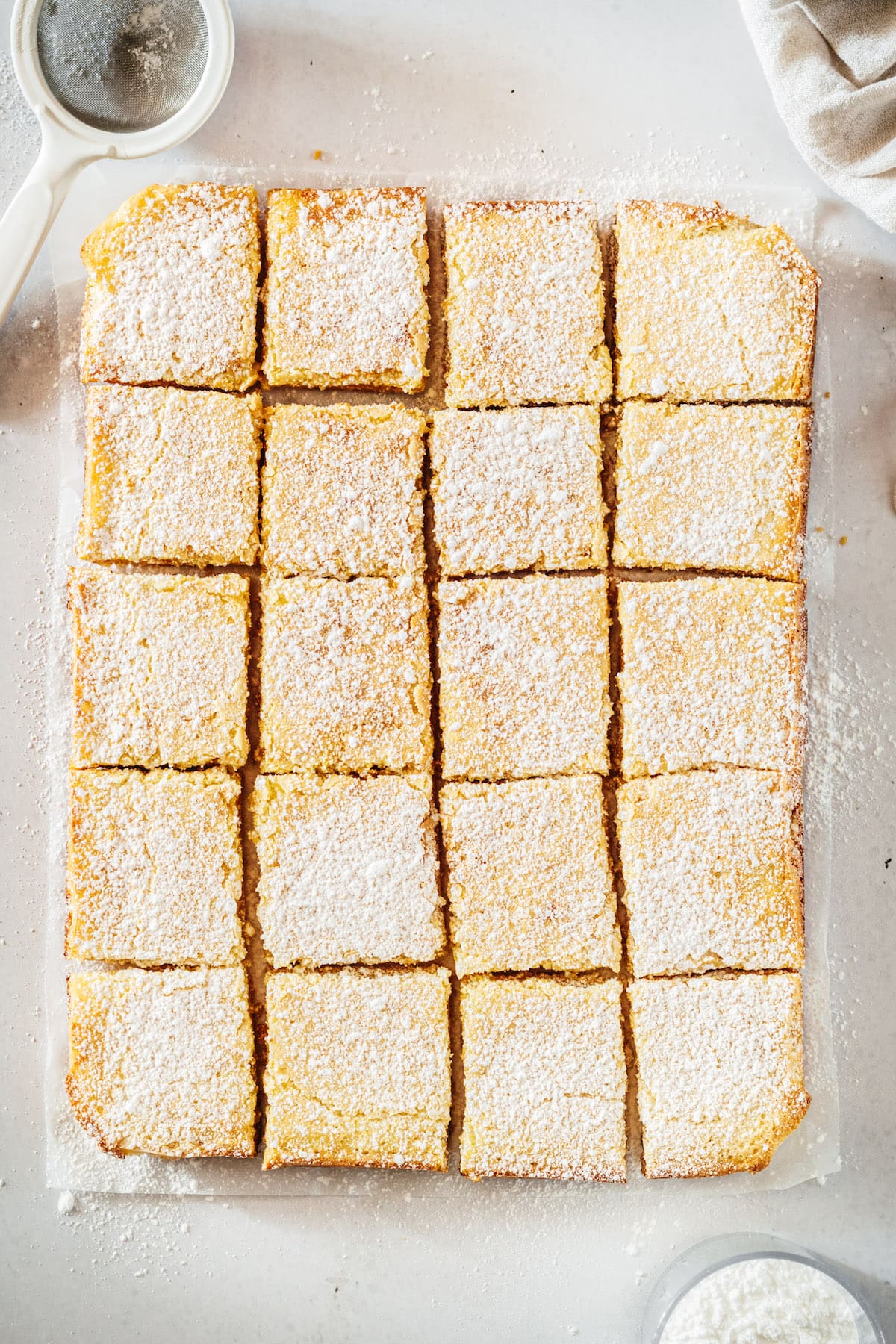 Cool and cut. Let the pan cool on a wire rack until the bars reach room temperature. (Learn more: Why Every Baker Needs Wire Cooling Racks.) Dust with confectioners' sugar, carefully lift the bars out of the pan using the parchment paper, and cut into squares.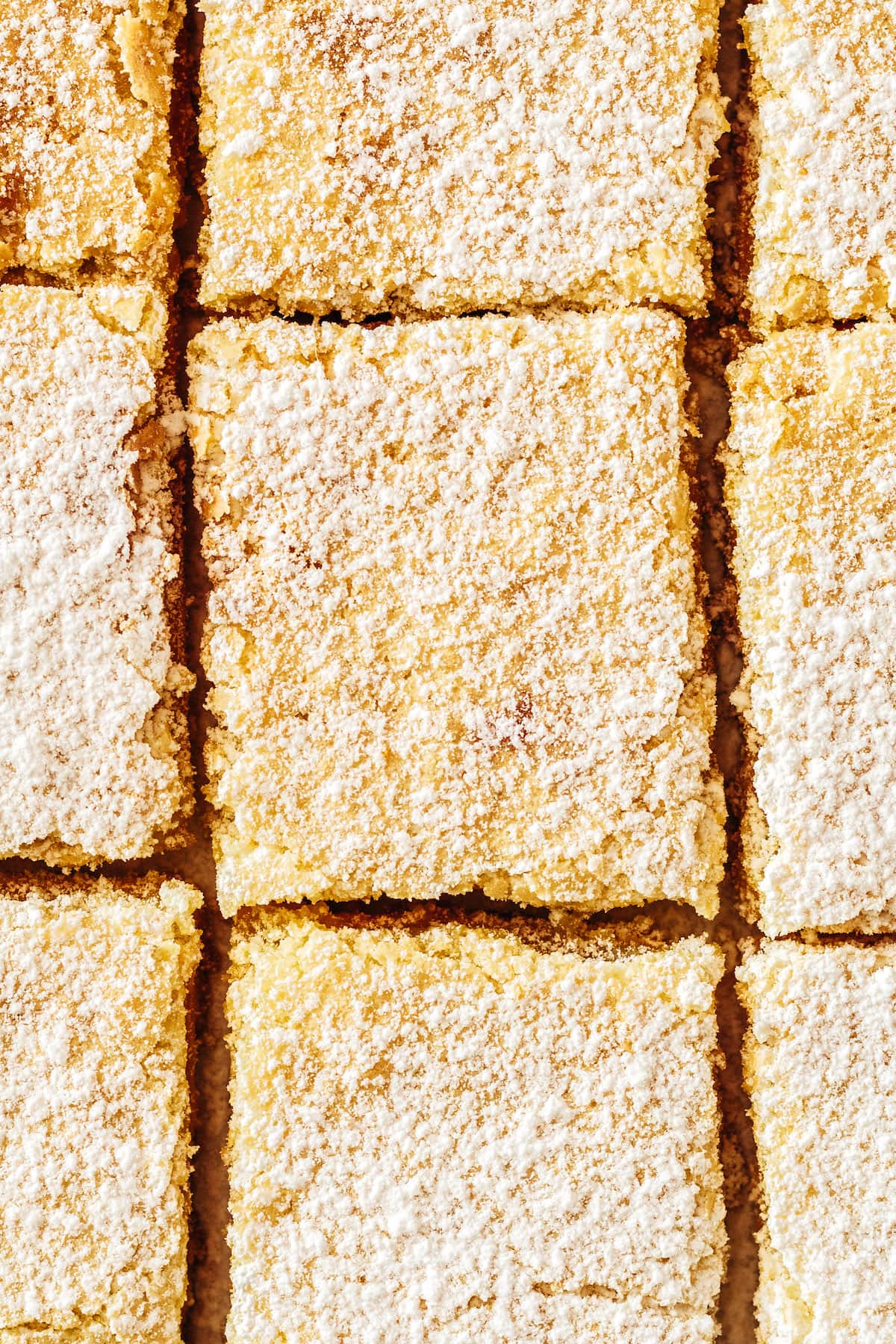 Tips for Success
Here's how to make sure your lemon bars turn out perfect every time.
Use cold butter. You can even pop it in the freezer for a bit. This ensures that the crust is tender, not hard.
Let the bars cool before cutting. If they're not completely cool, you won't be able to get nice, clean squares.
Refrigerate if needed. If you're in a rush, you can expedite the cooling process by transferring the lemon bars to the refrigerator to chill, then cut.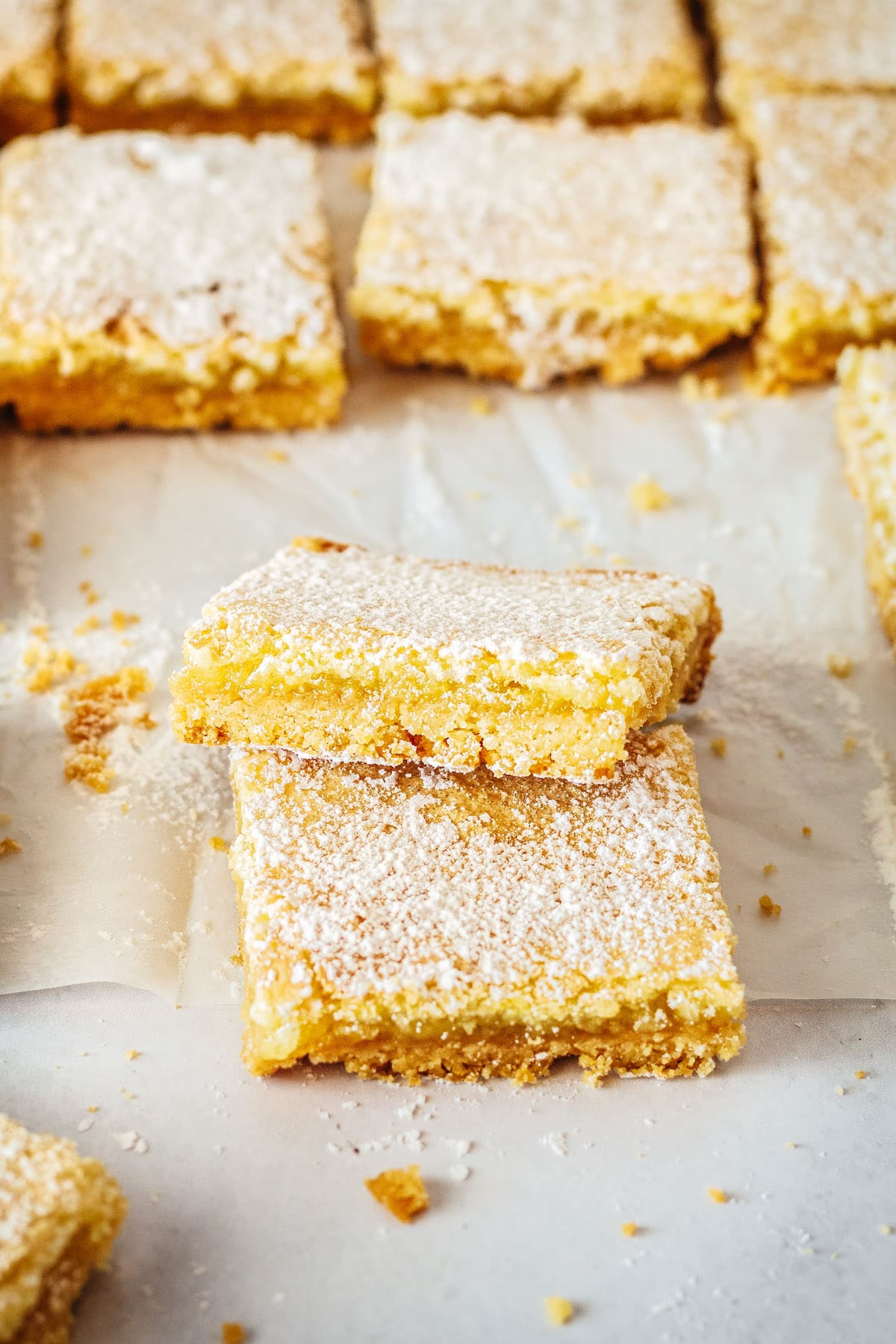 How to Store
Store lemon bars in an airtight storage container in the refrigerator for up to 3 days. I recommend letting them sit at room temperature for a few minutes before eating, which brings out the bright lemon flavor of the filling and the butteriness of the crust.
Can This Recipe Be Frozen?
Yes, you can freeze lemon bars in an airtight container or freezer bag for up to 2 months. Let them thaw in the refrigerator overnight or at room temperature for about an hour.