September 20, 2012
Peanut Butter Chocolate Bars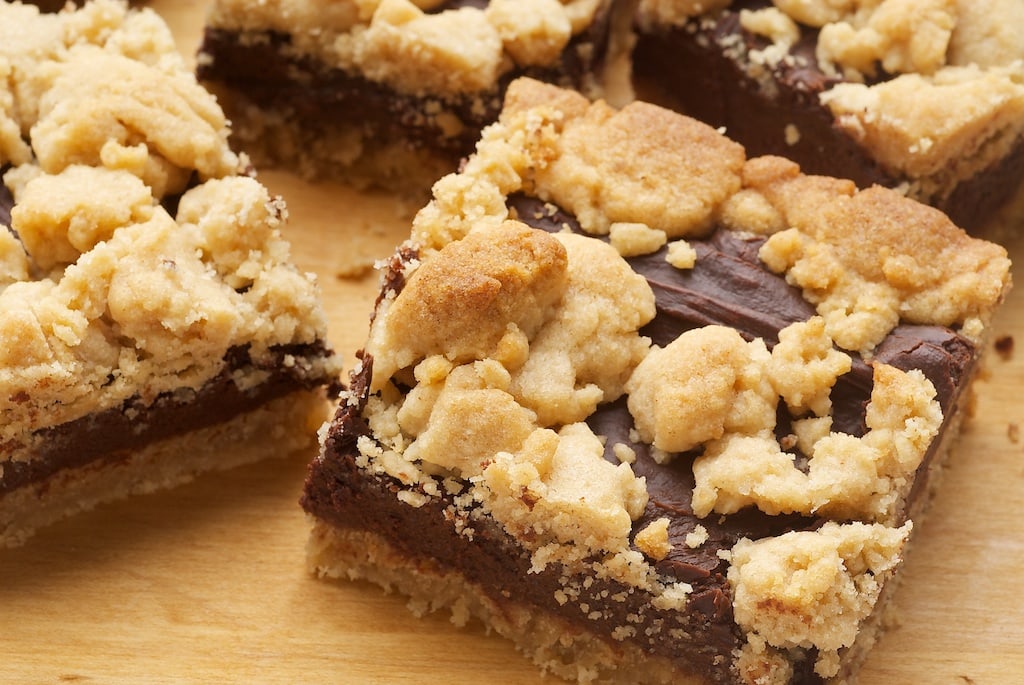 Recently, I was offered a sampling of the new cake mixes from Anne Byrn, better known as the Cake Mix Doctor. The timing was really perfect as we were getting ready to move, and I was looking for some simple recipes to keep BoB going before, during, and after the move.
Cake mixes are one of my favorite shortcut ingredients. As much as I like to bake from scratch, some of my favorite cakes are made from a mix (hello, Rum Cake!).
So, what's different about these cake mixes? The big thing is that there are no artificial ingredients. Also, they are simple to mix and the flavor is great.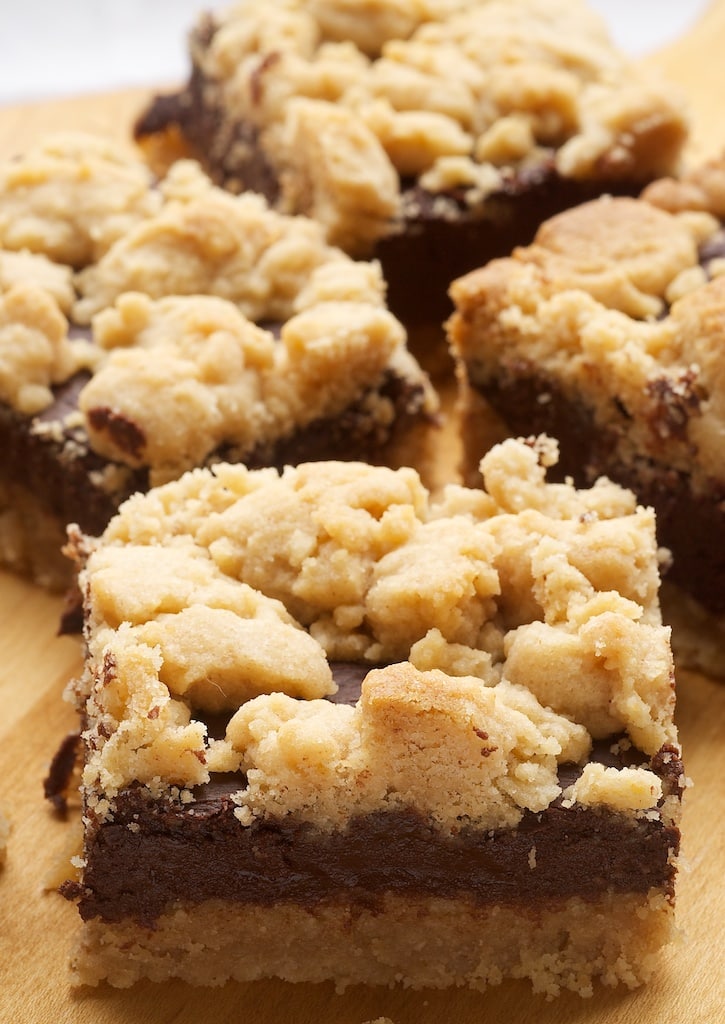 Anne was kind enough to send some recipes along with the mixes, and there are more on her site. You know how I love peanut butter and chocolate, so it was hard to resist making these bars.
If you aren't able to find the Cake Mix Doctor mixes, you can substitute another yellow cake mix. Keep in mind that these mixes are a bit larger in size than standard mixes. If you're just making cake layers, then everything works perfectly. If you're using a recipe that augments a boxed cake mix, the yellow mix is pretty much interchangeable. Anne recommends that you have at least 1 cup of liquid in the recipe. The chocolate mix is larger than the yellow because of the cocoa content. Use the package directions or a recipe from the Cake Mix Doctor website.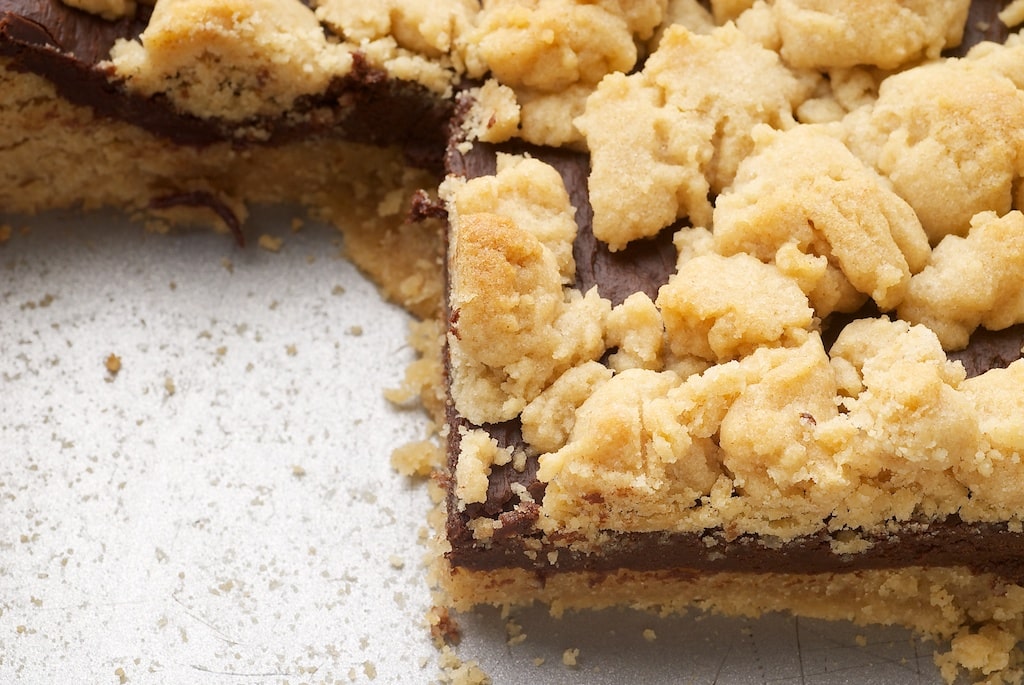 I really liked these bars, and so did everyone who sampled them. The crust and crumb topping have just the right amount of peanut butter. And, that chocolate filling is amazing. The best part is that all of this peanut butter and chocolate magic happens with just a few ingredients and not much effort. That's a big win in my book.
Disclosure: The cake mix used in this recipe was provided by the Cake Mix Doctor. I did not receive any monetary compensation for writing about this product. All opinions are my own.
Peanut Butter Chocolate Bars
Prep Time:25 minutes
Cook Time:35 minutes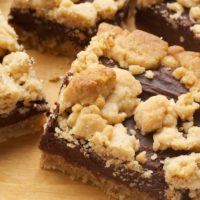 Ingredients:
For the crust:
1 package Cake Mix Doctor's yellow cake mix
1 & 1/4 cups smooth peanut butter
10 tablespoons unsalted butter, melted
2 large eggs
For the filling:
2 cups (12 ounces) semisweet chocolate chips
14 ounces sweetened condensed milk
2 teaspoons vanilla extract
Directions:
Preheat oven to 350°.
Using an electric mixer on low speed, combine cake mix, peanut butter, butter, and eggs. Batter will be thick.
Set aside about 1 & 1/2 cups of crust mixture. Press remaining crust mixture into bottom and partially up the sides of an ungreased 9″x 13″ baking pan.
To make the filling, place chocolate chips and condensed milk in a microwave-safe bowl. Heat in microwave for 1 minute. Stir mixture until chocolate chips melt and mixture is smooth. Stir in vanilla.
Pour filling over crust in pan and spread evenly. Crumble reserved crust mixture over top of filling.
Bake 30-35 minutes, or until lightly browned. Cool completely in pan before serving.