March 13, 2012
Brown Sugar Cashew Blondies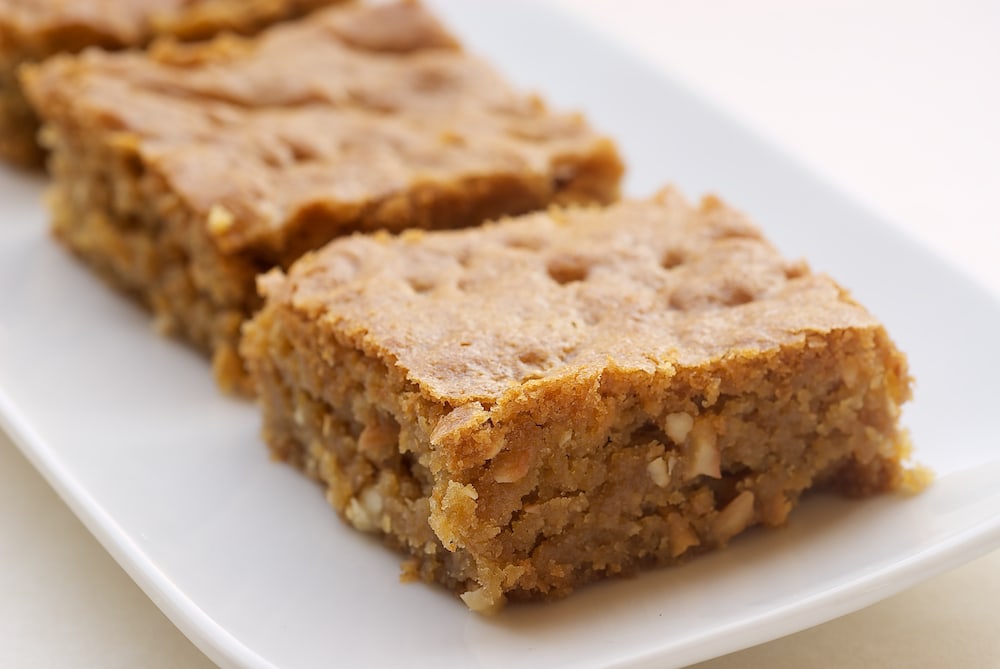 Brown sugar is one of my favorite baking ingredients. Everything is way behind chocolate on that list, but brown sugar is pretty close to the top. Combine that with how much I like baking bars, and you get these beauties.
I've lamented before that cashews often get overlooked in baking. (If you agree, check out this or maybe this.) What better complement to all that brown sugar goodness than a big helping of cashews?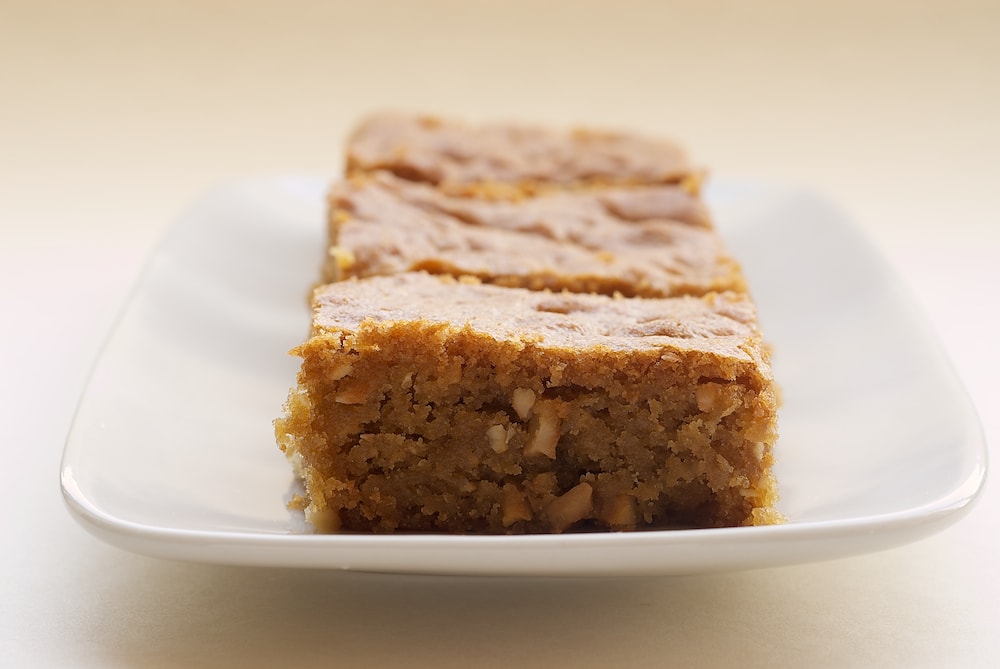 These blondies are bursting with brown sugar, creating a caramel-like flavor that is just fantastic. They're simple to make and full of flavor. All of that together makes them pretty fabulous in my book.
Brown Sugar Cashew Blondies
Yield: 16 2-inch bars
Prep Time: 15 minutes
Cook Time: 40 minutes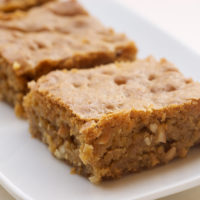 Ingredients:
1 & 1/2 cups all-purpose flour
1 teaspoon baking powder
1 teaspoon salt*
1 cup unsalted butter, softened
2 cups packed light brown sugar
2 large eggs
1 tablespoon vanilla extract
1 cup chopped unsalted roasted cashews*
Directions:
Preheat oven to 350°. Grease an 8-inch square baking pan.
Whisk together flour, baking powder, and salt. Set aside.
Using an electric mixer on medium speed, beat butter and brown sugar until smooth. Add eggs, one at a time, mixing until combined after each addition. Mix in vanilla.
Reduce mixer speed to low and gradually add flour mixture, mixing until combined. Stir in cashews.
Spread batter evenly in prepared pan. Bake 35-40 minutes, or until a toothpick inserted in the center comes out with moist crumbs. Cool completely before cutting into bars.
Notes:
*If using salted cashews, you may want to reduce salt to 1/2 teaspoon.