I very rarely make traditional chocolate chip cookies. Sometimes, I may even start out with the best of traditional intentions, but before I'm finished mixing up the dough, I've tossed in something extra.
I was assessing my chocolate stash the other day and found a forgotten bag of Guittard's chocolate sprinkles. Immediately, I decided to make cookies using those as soon as possible. Not necessarily the most traditional chocolate chip cookie, but really not that much of a departure.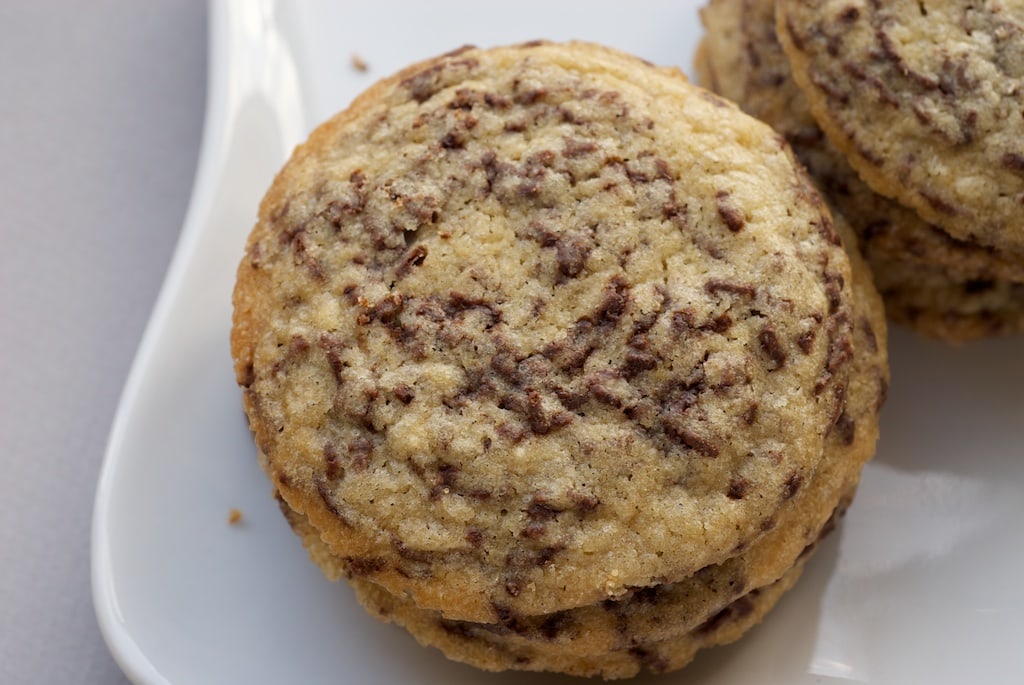 Now, before we get any further, let me address the inevitable question. Can these be made with those chocolate sprinkles usually reserved for ice cream? The best answer I have is maybe. I've never used them. You probably know what I'm going to say. When chocolate is one of the main players, always use the best you can. For my preference, I like Guittard, but you may find you like another brand. If these kind of sprinkles are not available for you locally, you can order them from the good folks at King Arthur Flour.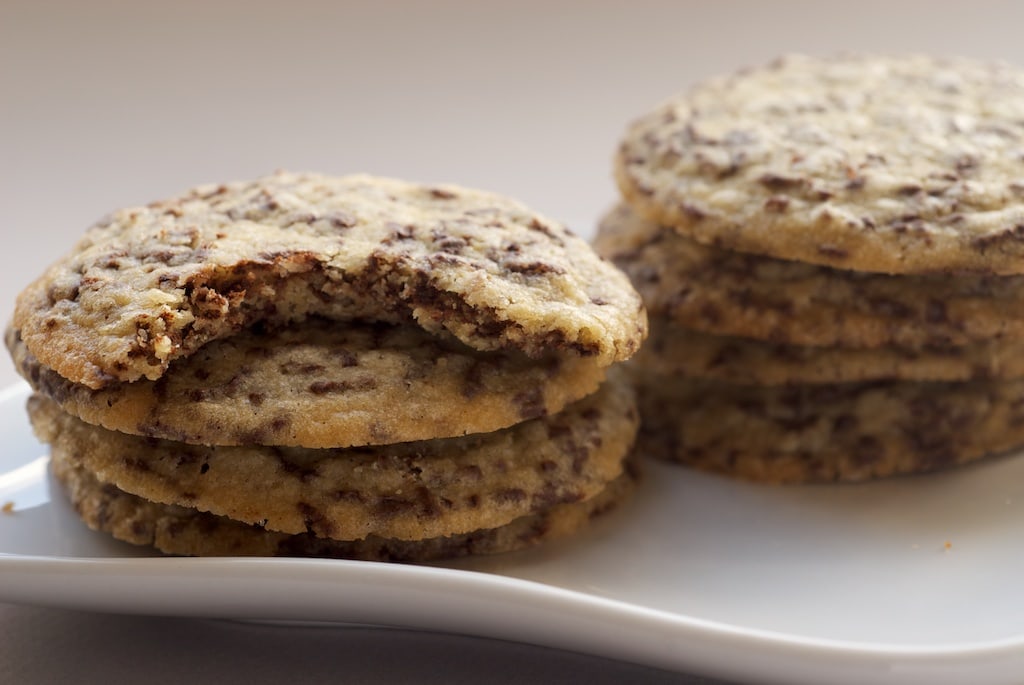 Back to the cookies. These are a nice twist on the traditional chocolate chip cookies. I love how they look with all those little bits of chocolate throughout the cookies. Those tiny sprinkles make every bite full of chocolate. I'm sure I'm not alone in the "more is more" theory when it comes to chocolate.