With this recipe, I'm going back to some of my baking loves – chocolate, nuts, and bars. You had to know I wouldn't stray for long. These bars are certainly a good way to reunite with some old favorites.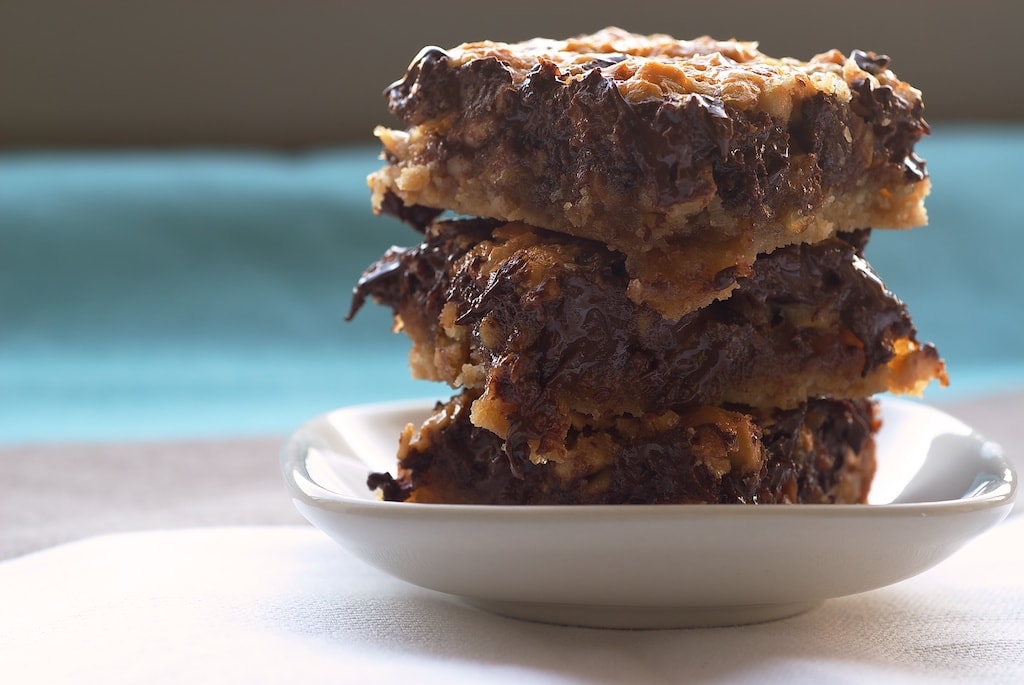 One of my other great baking loves is pecan pie. Now, imagine a pecan pie in bar form, but with cashews and chocolate. That's what we've got here. And, it's a beautiful thing.


If the taste weren't enough to win you over, there's also the quick and easy aspect of making these bars. If you'd like the cashews to be a bit more prominent, use a bit less chocolate. You know, that may be the first time I've ever suggested using less chocolate. It's a matter of taste, I suppose. Just be warned that these are more chocolate than cashew.