January 3, 2012
Chocolate Cashew Bars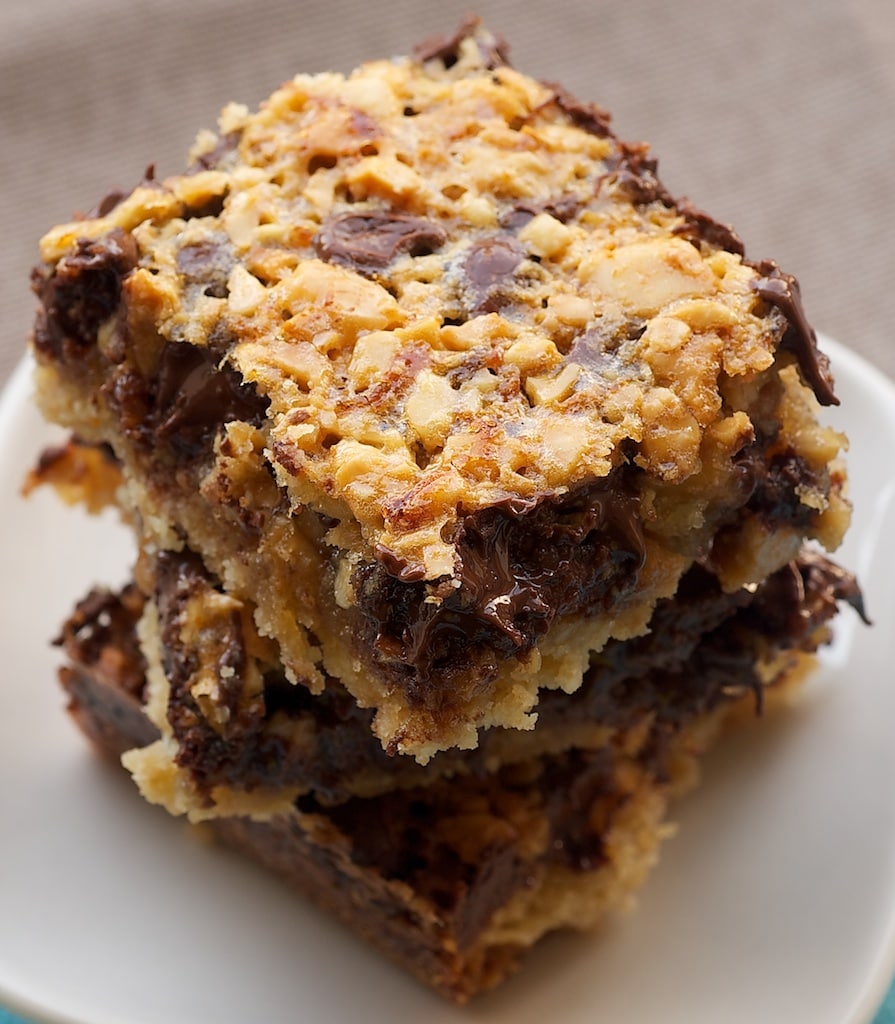 With this recipe, I'm going back to some of my baking loves – chocolate, nuts, and bars. You had to know I wouldn't stray for long. These bars are certainly a good way to reunite with some old favorites.
One of my other great baking loves is pecan pie. Now, imagine a pecan pie in bar form, but with cashews and chocolate. That's what we've got here. And, it's a beautiful thing.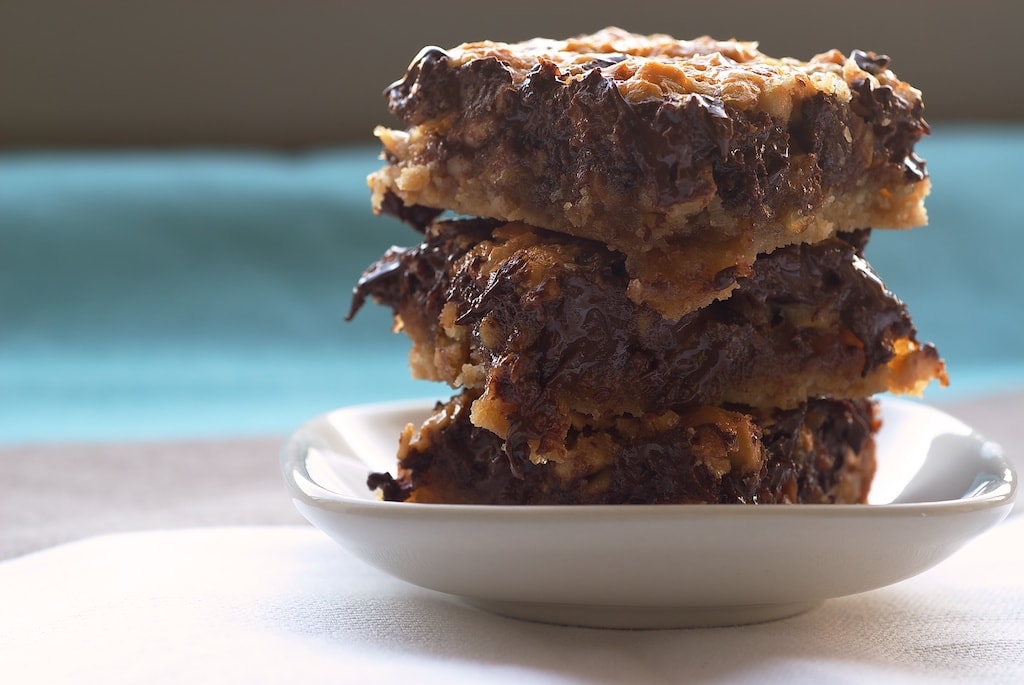 If the taste weren't enough to win you over, there's also the quick and easy aspect of making these bars. If you'd like the cashews to be a bit more prominent, use a bit less chocolate. You know, that may be the first time I've ever suggested using less chocolate. It's a matter of taste, I suppose. Just be warned that these are more chocolate than cashew.
Chocolate Cashew Bars
Yield: 24 2-inch bars
Prep Time: 25 minutes
Cook Time: 47 minutes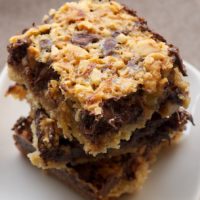 Ingredients:
For the crust:
1 & 1/2 cups all-purpose flour
1/2 cup unsalted butter, softened
1/4 cup packed light brown sugar
For the topping:
3/4 cup granulated sugar
3/4 cup light corn syrup
3 eggs, lightly beaten
3 Tablespoons unsalted butter, melted
2 teaspoons vanilla extract
1 & 1/2 cups salted cashews, coarsely chopped
1 & 1/2 cups semi-sweet chocolate chips
Directions:
To make the crust:
Preheat oven to 350°.
Using an electric mixer on slow speed, mix all crust ingredients until mixture resembles coarse crumbs. Press mixture into bottom of ungreased 9″x 13″ baking pan.
Bake for 15 minutes, or until edges are lightly browned.
To make the topping:
Stir together sugar, corn syrup, eggs, melted butter, and vanilla extract. Stir in cashews and chocolate chips.
Spread topping over partially baked crust. Bake until set, about 28-32 minutes.
Cool completely before cutting into bars. Cover and store refrigerated.