These delightful Macadamia Butter Cookies with Dried Cranberries are both pretty and delicious!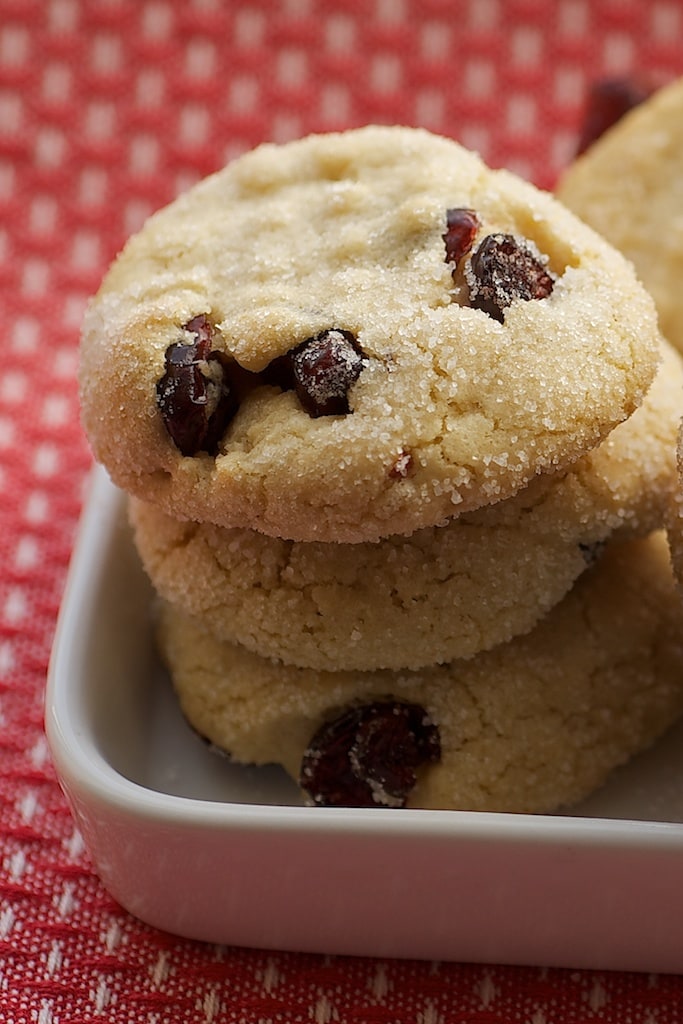 In the "something different" category, these lovely cookies are made with homemade macadamia butter. Now, it's not every day that I make my own nut butter, but it's well worth that little bit of effort for these Macadamia Butter Cookies with Dried Cranberries!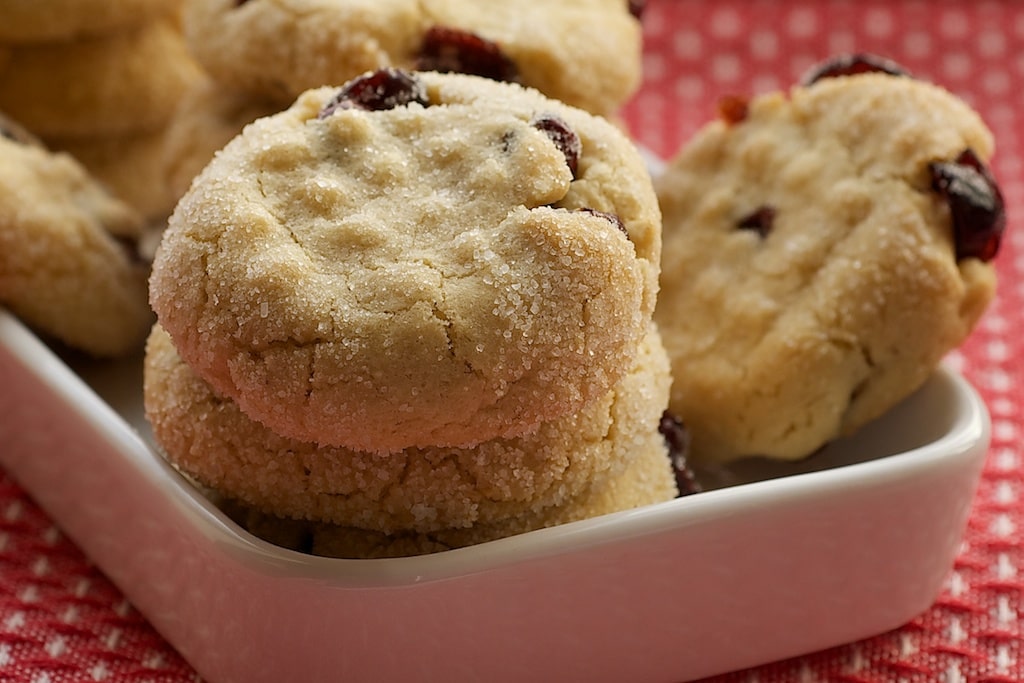 Add to that nuttiness some sweet, tart cranberries, and you've got yourself one fantastic cookie that's sure to disappear quickly.


To dress up these cookies, each ball of cookie dough gets a little sugar added to the top before baking. That not only adds a little extra sweetness, but it also provides a little sparkle for some aesthetic appeal. Regular sugar works just fine for that, but feel free to use some sanding sugar if you prefer.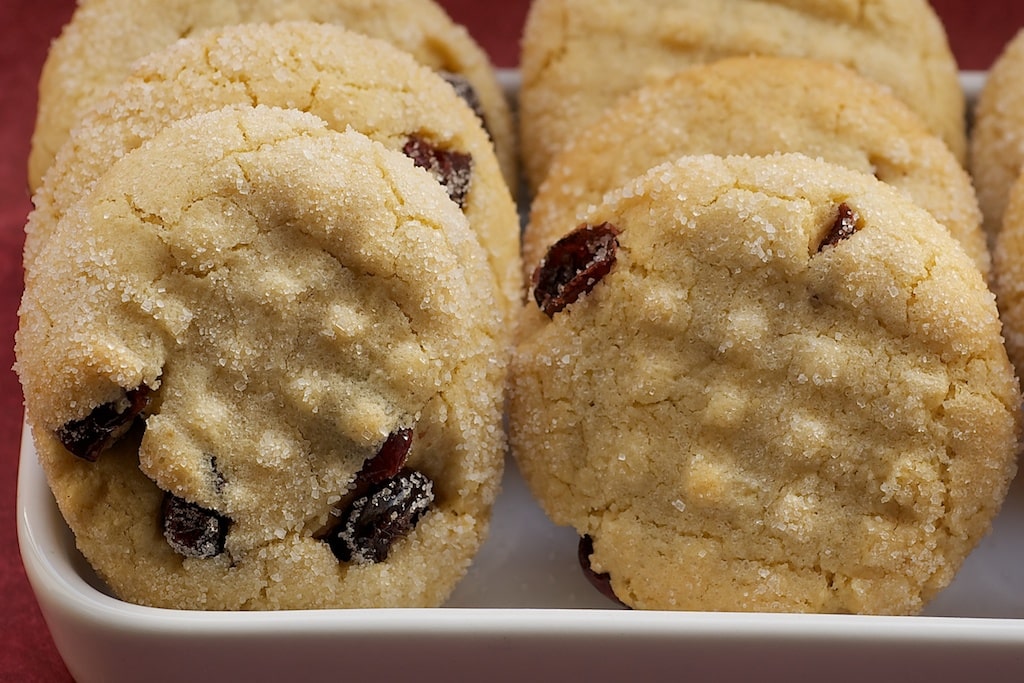 Macadamia Butter Cookies with Dried Cranberries are wonderfully buttery, chewy cookies. The cranberries add a bit of sweetness and tartness to make them a bit more interesting.
These pretty cookies have been a favorite for a long time. And while they're a great choice year round, I especially love baking them at Christmas time. The color of the cranberries and the sparkle of the sugar make them a popular choice at cookie swaps or as a homemade gift.
Find more cookie recipes in the Recipe Index.