As someone who is a fan of cheesecake, chocolate, nuts, and caramel, it's no surprise that I would enjoy turtle cheesecake. Not the ubiquitous mass-produced kind, but the actual homemade variety.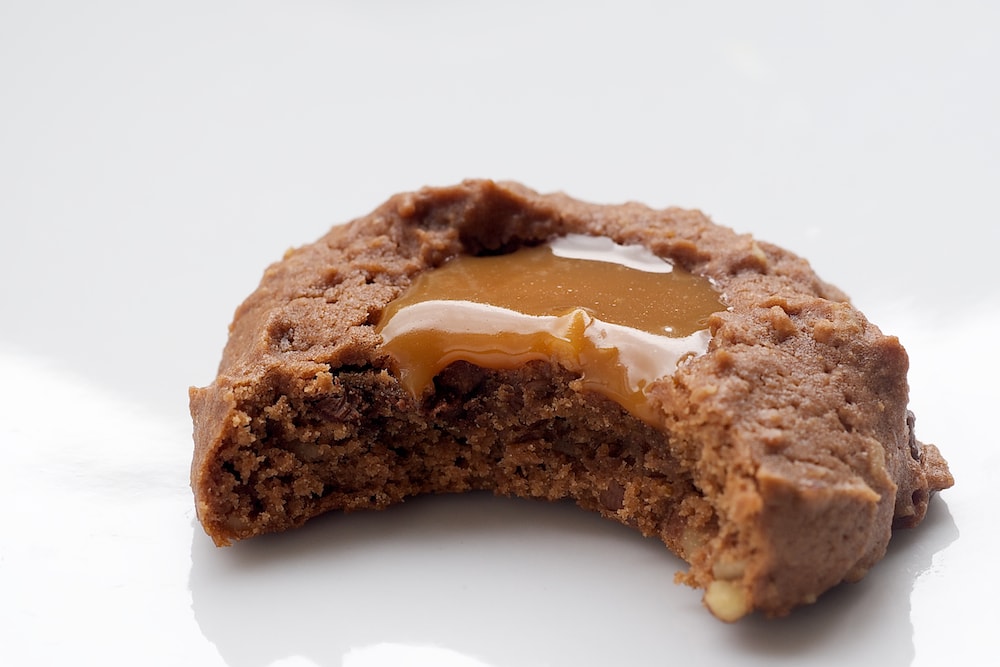 Cheesecake is not that difficult to make, but it is time-consuming. So, for the holidays, I thought it might be a grand idea to take all of those delicious turtle cheesecake elements and condense them into cookies. Boy, was I right!


Honestly, the cookies are fabulous all on their own. But, in keeping with the turtle theme, we must have caramel! So, a little indentation is made in the top and filled with creamy caramel.
I love these cookies just as they are. But, if you want to add just a bit more fancy to them, drizzle with melted chocolate and sprinkle with chopped pecans. They'll look absolutely gorgeous on your holiday cookie tray.
This recipe was originally developed for Go Bold with Butter, where I am a paid contributor.