Don't let the looks of these chocolate-filled cupcakes deceive you! While simple on the outside, each vanilla cupcake hides a rich dark chocolate filling on the inside.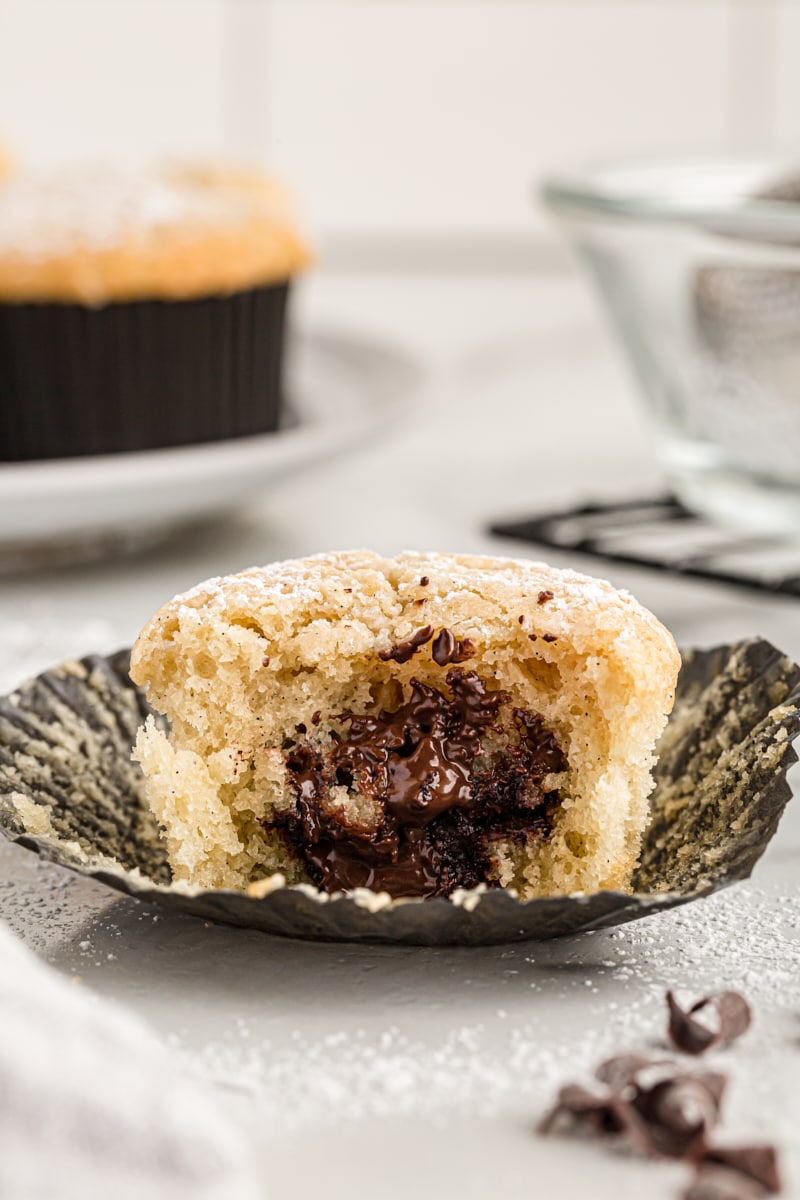 Stuffed Cupcakes With Dark Chocolate
Somehow, we've come to expect that cupcakes will be topped with lofty spirals of cloyingly sweet frosting. While these cupcakes look impressive, the taste is usually one-note—and that note is sugar overload. I much prefer a simple cupcake that allows you to truly appreciate all the textures and flavors involved. These chocolate-filled cupcakes are the perfect example.
These cupcakes are finished with a dusting of confectioners' sugar; the lack of frosting means you can really taste the depth of the vanilla flavor, which comes courtesy of vanilla extract and vanilla bean paste. And inside each cupcake is a piece of bittersweet chocolate for the perfect contrast with the sweet vanilla cake.
This recipe appeals to me because it's simple, quick, and mixed in one bowl. But, best of all, it produces the kind of cupcake I grew up eating—a cupcake that's about the cake, and not about elaborate decorations.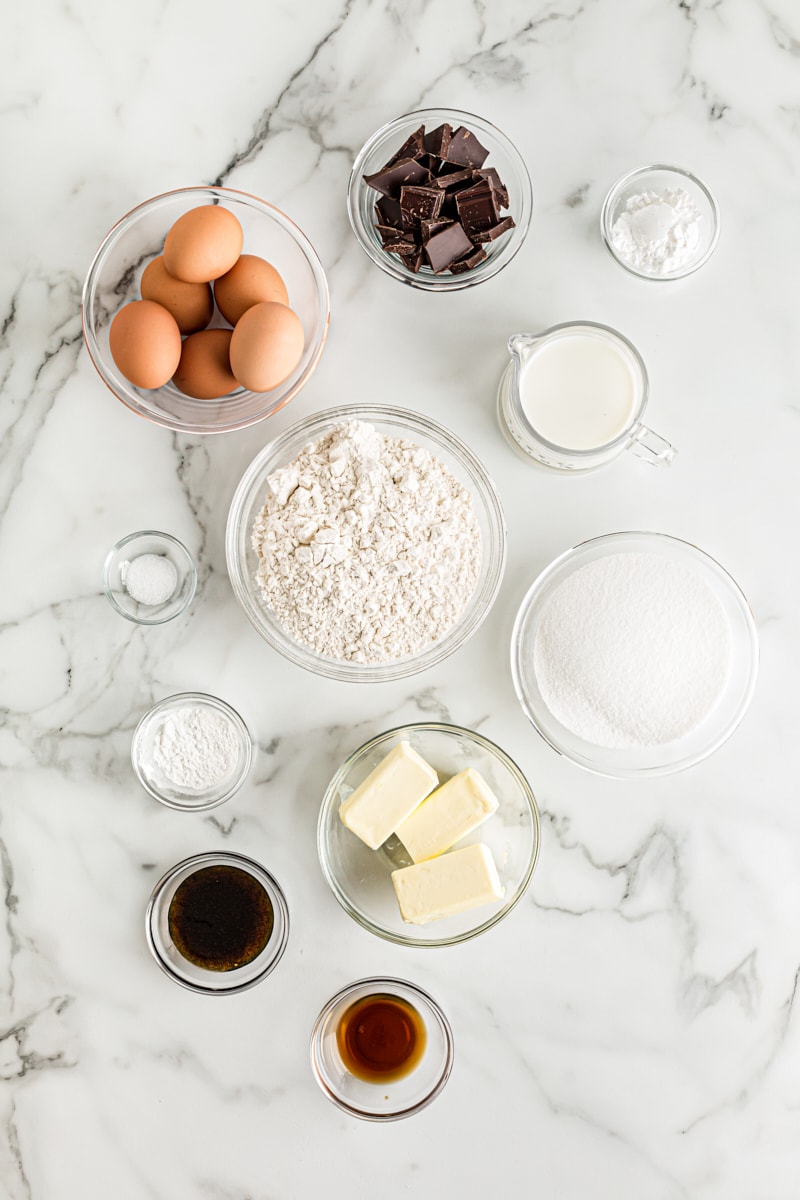 Notes on Ingredients
Scroll down to the recipe card to find the ingredient quantities and recipe instructions.
All-purpose flour – Learn more: How to Measure Flour
Baking powder
Salt
Unsalted butter – Learn more: Unsalted or Salted Butter: Which is Better for Baking?
Granulated sugar
Egg whites – You can use the leftover yolks to make Almond Gâteau Breton which uses exactly 6 yolks. (Not ready to make a cake right now? Freeze the yolks for another time!)
Milk – Whole milk is always best for baking, as the extra fat yields a tender crumb.
Vanilla bean paste
Vanilla extract – Use store-bought or homemade vanilla extract.
Bittersweet chocolate – Don't substitute chocolate chips; you'll need pieces from a bar, as you'll push one piece into the center of each cupcake.
Confectioners' sugar
Can I Use Vanilla Extract Instead of Vanilla Paste?
Yes, you can substitute the vanilla bean paste with an equal amount of vanilla extract. Note that vanilla paste is more like vanilla bean, though—it's much more fragrant than vanilla extract, and it gives baked goods those signature flecks of vanilla bean like you see in French vanilla ice cream.
How to Make Chocolate-Stuffed Cupcakes
This is the kind of easy cupcake recipe that comes together in under an hour from start to finish. Here's what you'll need to do.
Prepare. Preheat your oven to 350°F and line 12 cups of a standard muffin tin with paper liners.
Mix the dry ingredients. Whisk together the flour, baking powder, and salt in a medium bowl.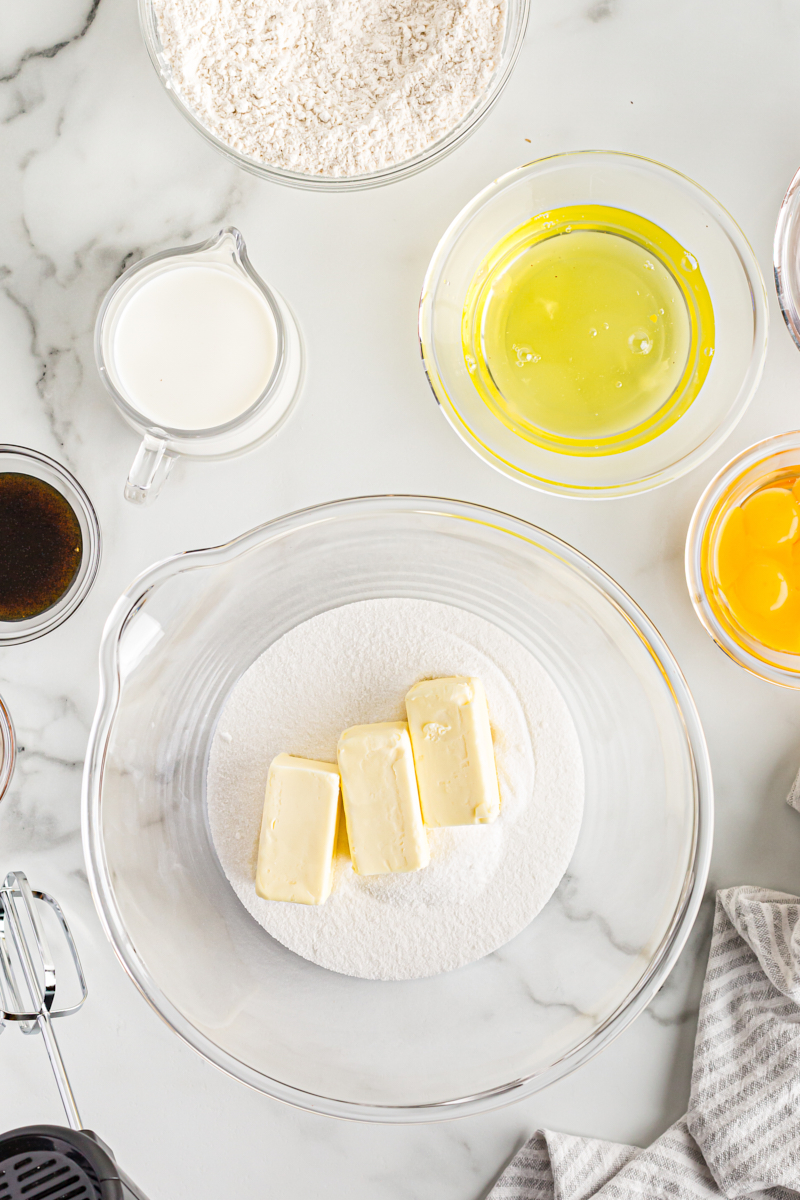 Mix the wet ingredients. Use an electric mixer on medium speed to cream the butter and sugar until they're light and fluffy. Beat in the egg whites, milk, vanilla bean paste, and vanilla extract.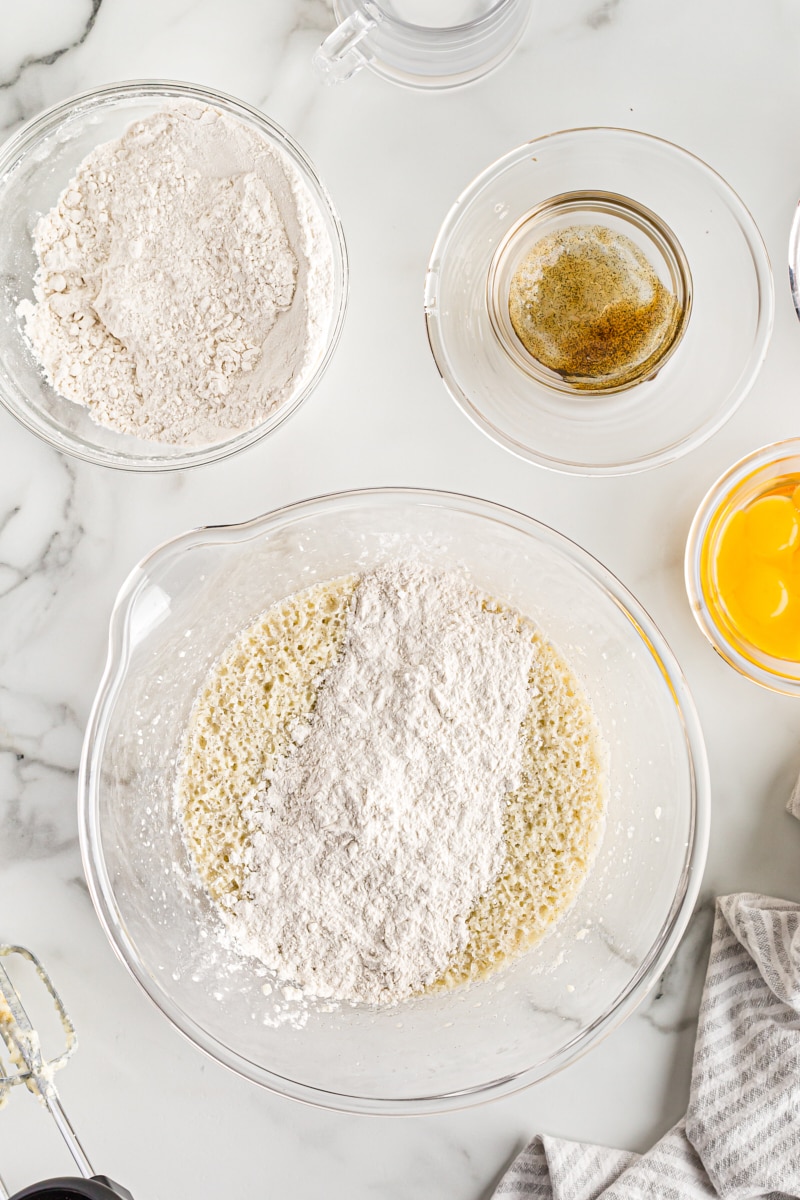 Finish the batter. Reduce the mixer speed to low and slowly add the dry ingredients; mix just until combined.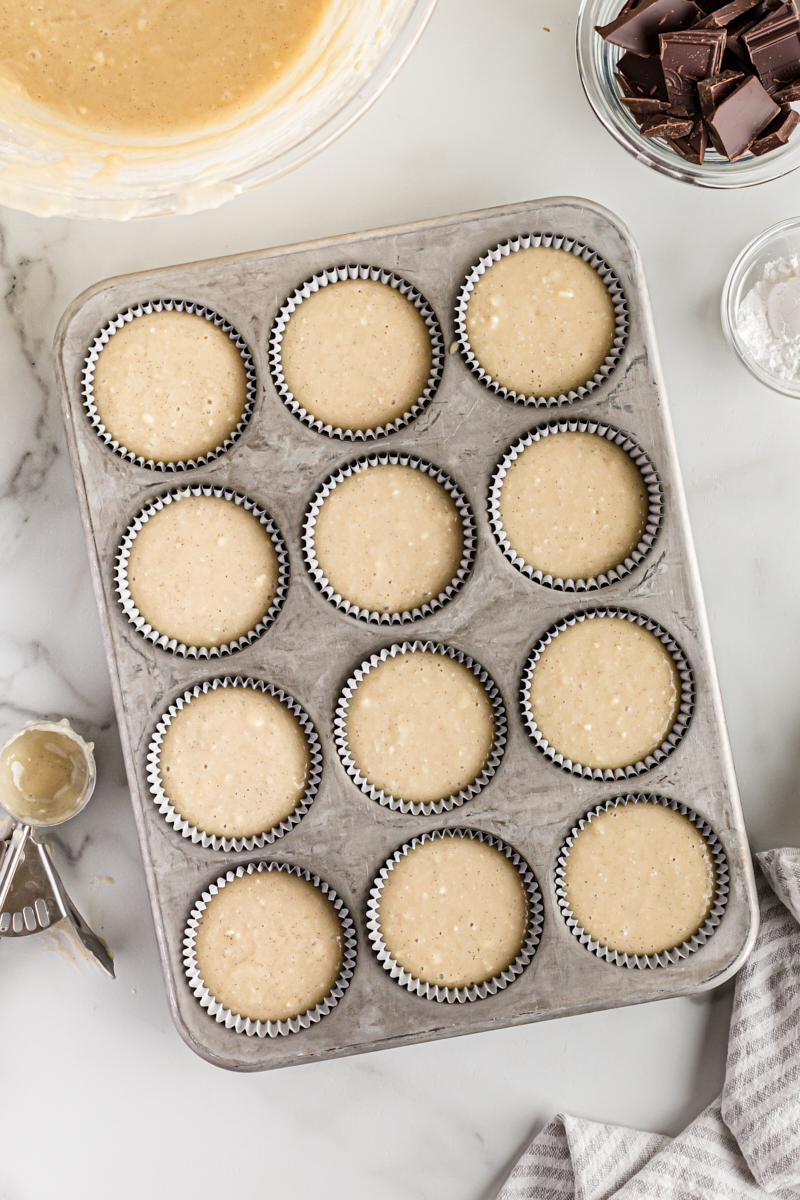 Assemble. Divide the batter into the prepared muffins cups, filling them about 3/4 full. Gently insert a piece of chocolate into the center of each, pressing down until the chocolate is partially covered with batter.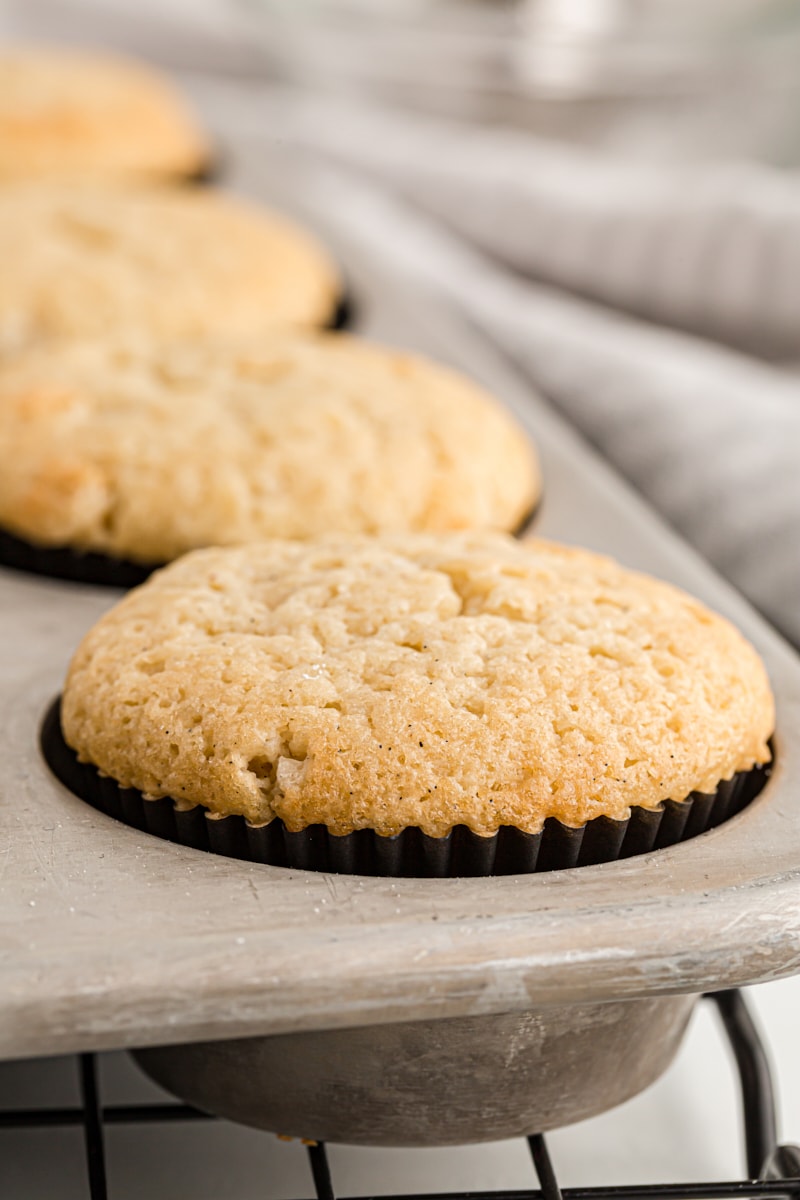 Bake. Place the cupcake pan in the oven and bake for 22 to 25 minutes, or until the cupcakes are a pale golden brown.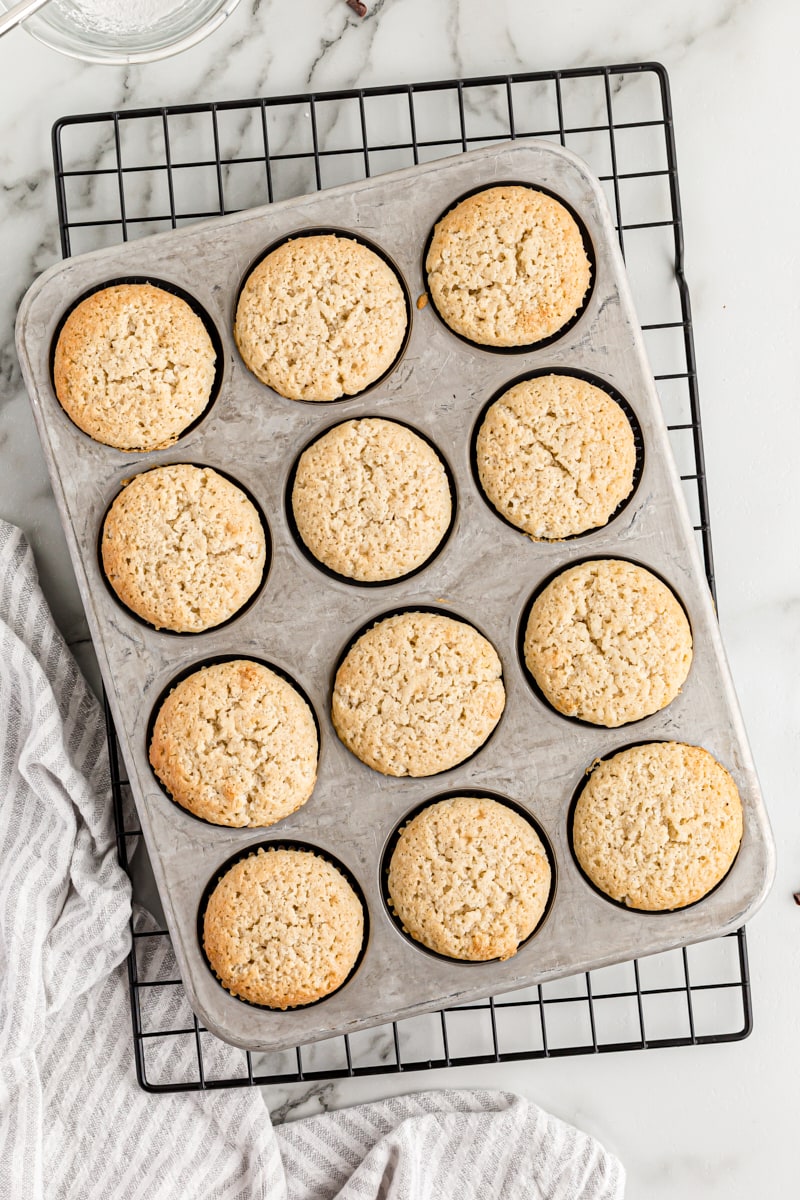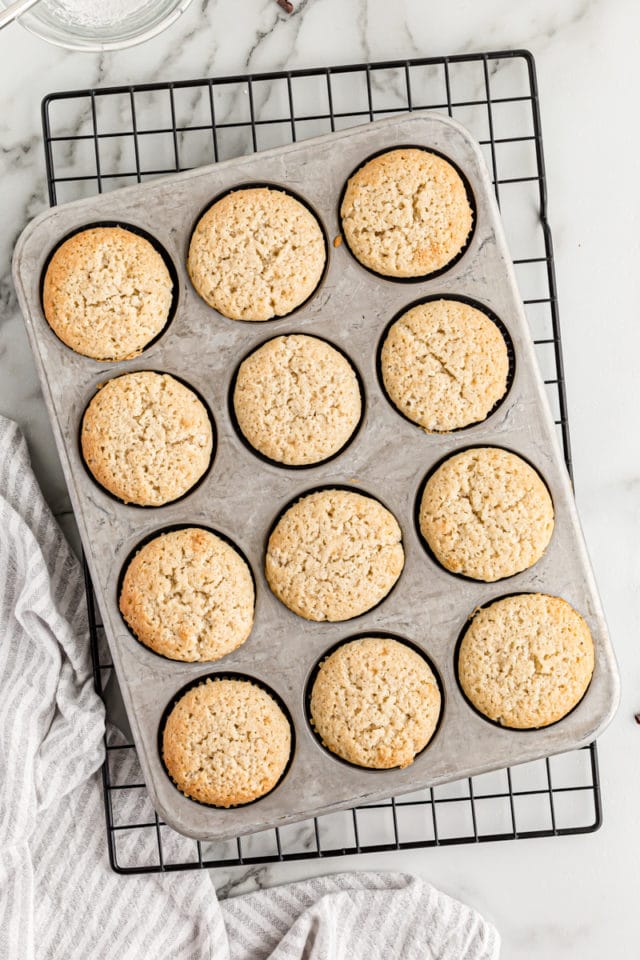 Cool. Let the cupcakes cool in the pan on a wire rack for 10 minutes, then carefully remove the cupcakes and let them finish cooling directly on the racks. (Learn more: Why Every Baker Needs Wire Cooling Racks)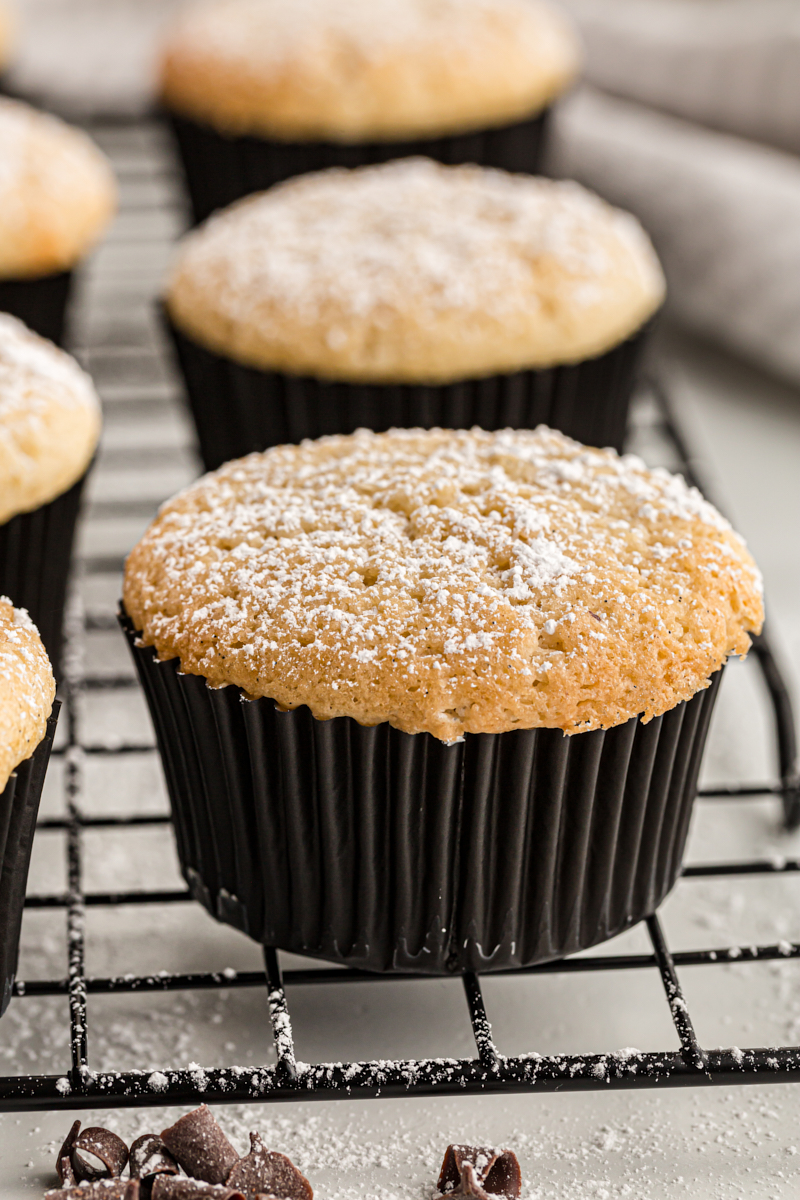 Garnish. Dust the cupcakes with confectioners' sugar, then serve.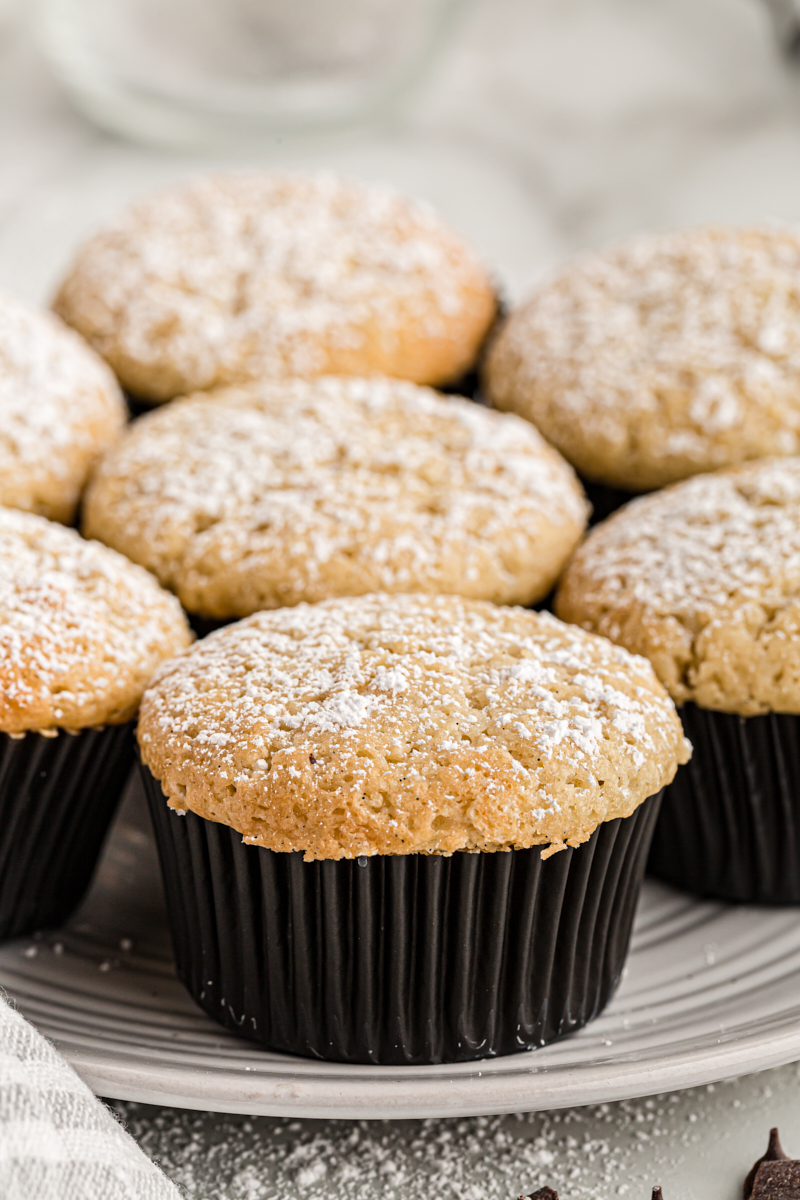 Tips for Success
If you're new to baking, I recommend starting with my baking tips for beginners. Here are some additional pointers for this chocolate-filled cupcake recipe.
Use softened butter and room temperature eggs. They'll hold more air when beaten, giving your cupcakes a light, airy texture.
Don't over-mix the batter. Doing so will overwork the gluten strands in the flour, resulting in dense, flat cupcakes.
Use a gentle touch when adding the chocolate. Do not try to cover the chocolate piece completely with batter, as the cake will rise and cover it. If you push it in too far, it will settle to the bottom and maybe even come out of the bottom of the cakes.
Variations
As you may have guessed, you can really use any kind of chocolate bar in this recipe. For a milder flavor, choose a high-quality milk chocolate. You can also add a frosting or ganache on top if you'd like to jazz things up a bit.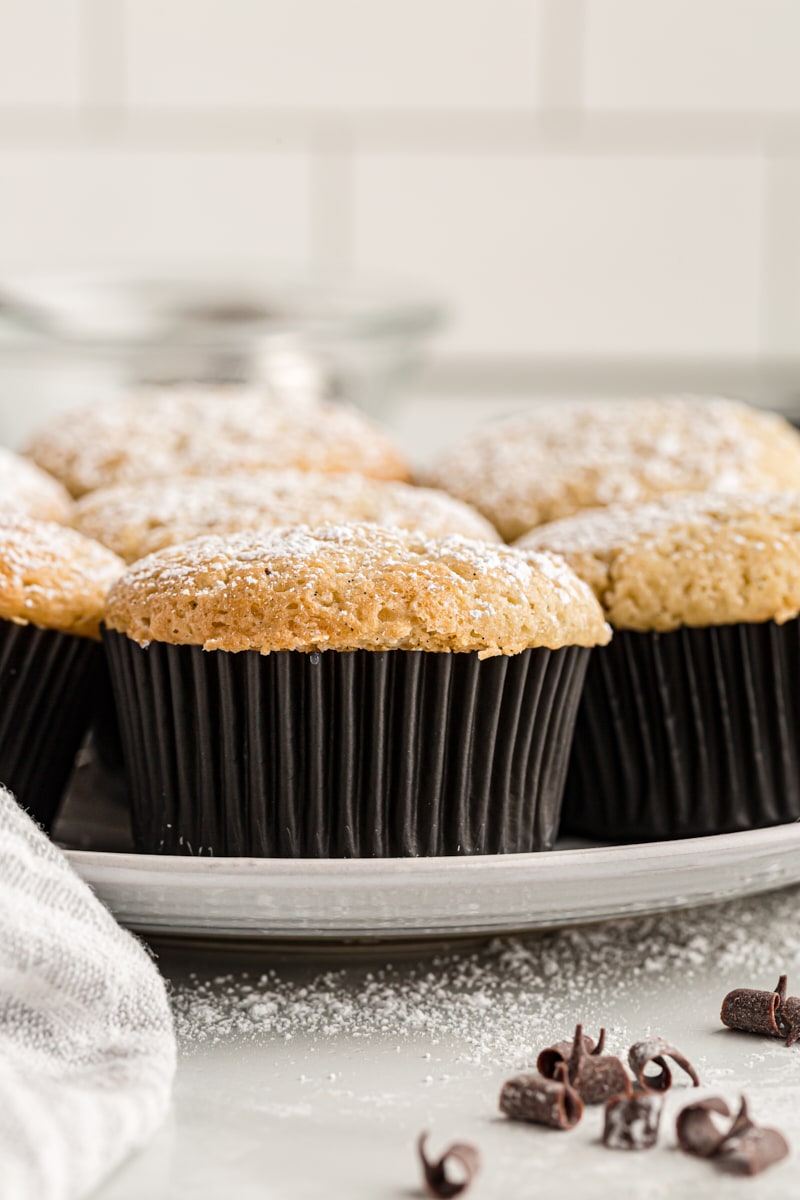 How to Store
Store chocolate-filled cupcakes in an airtight container at room temperature for 3 to 4 days.
Can This Recipe Be Frozen?
Yes, you can freeze these chocolate-filled cupcakes. Place them in an airtight container or freezer bag and store in the freezer for up to 3 months. To thaw, let them sit at room temperature before serving.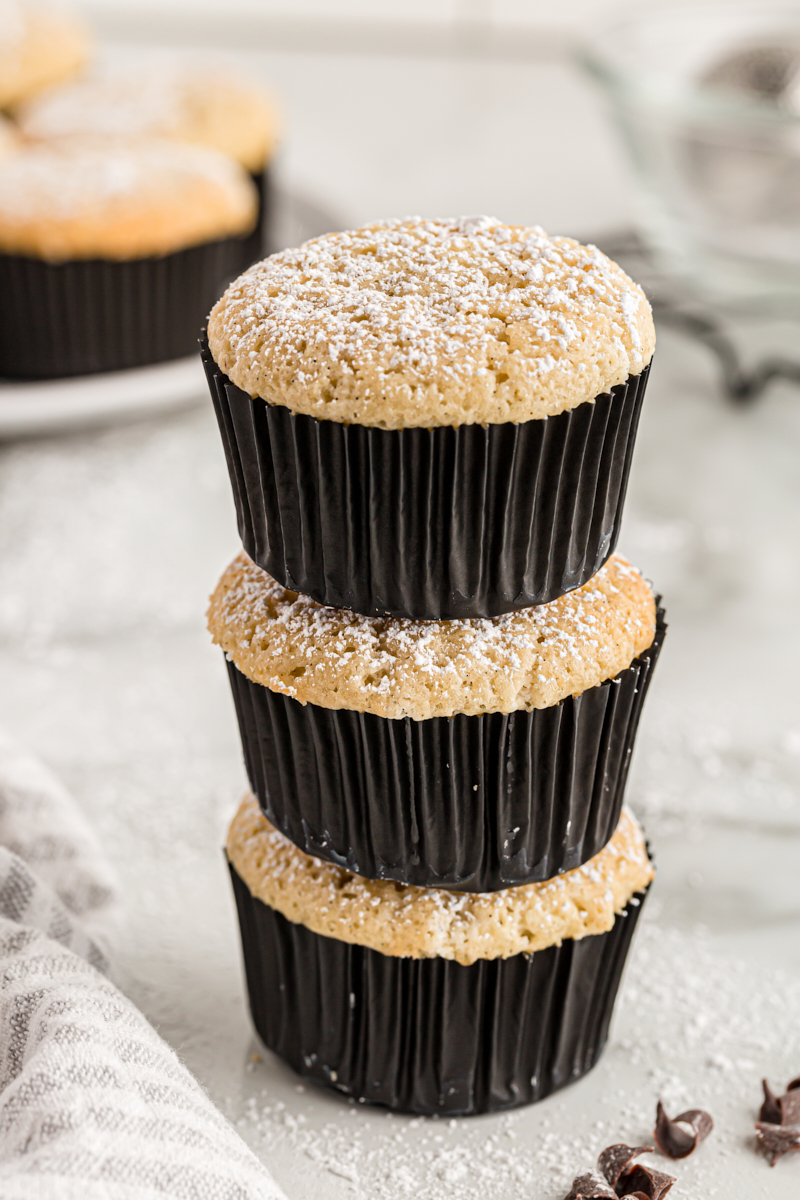 More Simple Cupcake Recipes