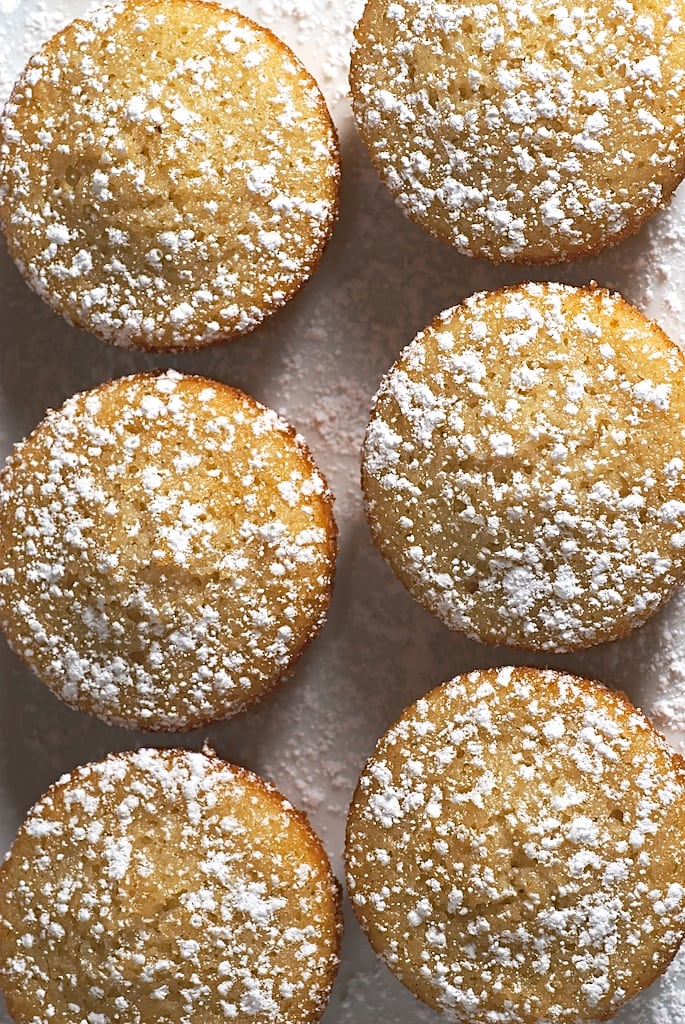 This recipe appeals to me because it's simple, quick, and mixed in one bowl. Their simplicity, in preparation as well as flavor, can interest me enough to crank up my mixer on a day when I don't want to spend a lot of time in the kitchen.

These cupcakes are simply adorned with confectioner's sugar. Plus, the cakes are loaded with vanilla in addition to a chunk of bittersweet chocolate hidden inside.
I like to use vanilla bean paste in these cupcakes. I fell in love with vanilla bean paste ages ago. It's a great alternative to vanilla beans, and it's easier to have on-hand than the beans themselves.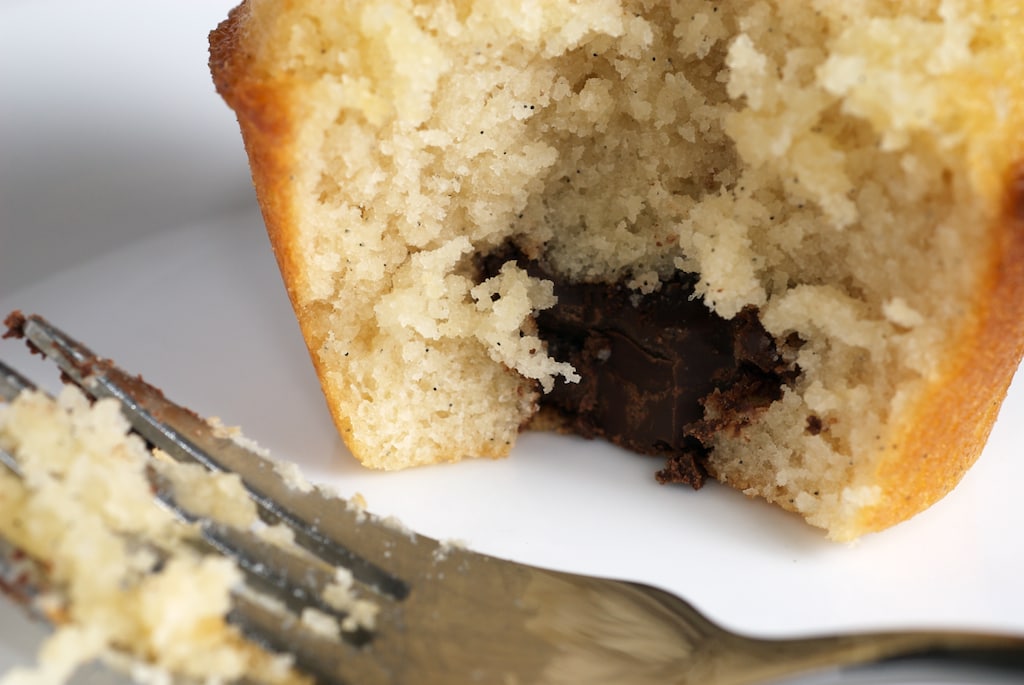 I do offer one helpful hint for baking these. When adding the chocolate to the batter, do not try to cover the chocolate completely with batter. The cakes will rise and cover it. If you push it in too far, it will settle to the bottom and maybe even come out of the bottom of the cakes.
We love these chocolate/vanilla cupcakes. The taste reminds me of vanilla bean ice cream. With chocolate sauce, of course. The flavor is fantastic!