You know the phrase "the whole is greater than the sum of its parts"? Well, that's the situation with these cookies.
The cookie portion of these sandwich cookies is a simple vanilla cookie with a good dose of cinnamon. The filling is a cream cheese frosting flavored with store-bought caramel sauce. Both are very good on their own. Put those two things together, though, and you've got a wonderfully delicious cookie sandwich.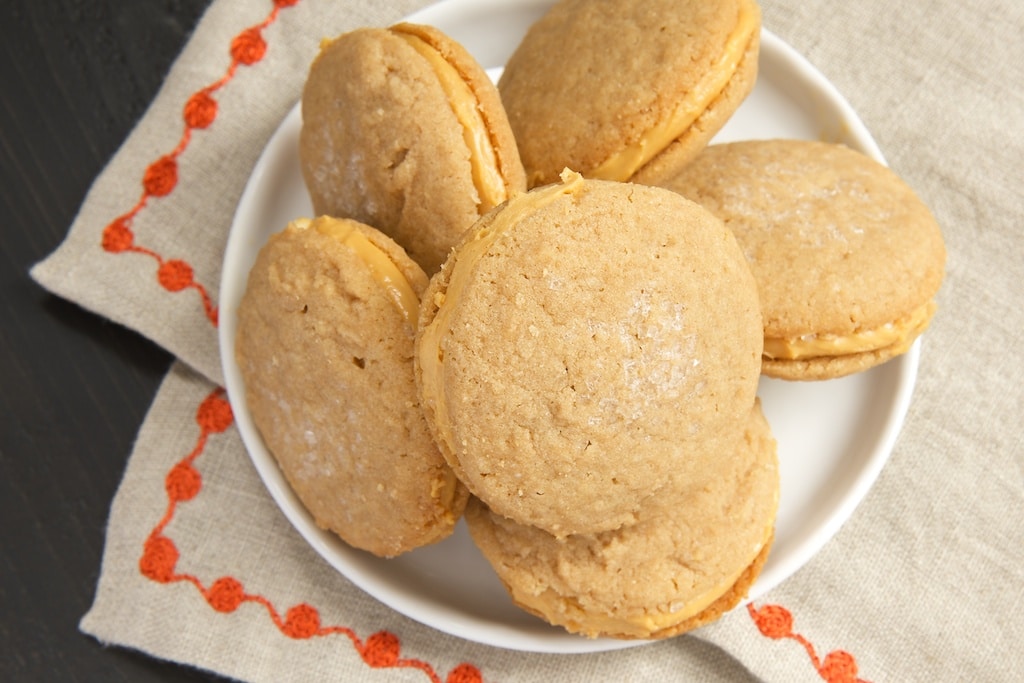 There's just something about combining all that caramel with cinnamon that makes these irresistible. Honestly, I had a pretty good idea that these would be good, but I wasn't quite prepared for just how much I loved them.
You'll want to use a thick caramel sauce for making the frosting to get the right consistency. For something just a bit different, try using dulce de leche. Either one is just lovely spread between these cinnamon cookies.
This recipe was originally developed in collaboration with Go Bold with Butter, where I am a paid contributor.