As many of you can attest, I've been up to my elbows in cookie dough for several days. Taking a bit of a detour today, these squares pack a big sweet punch!
A classic Southern recipe, chess squares pop up all year round, not just for the holidays. Simple to make and wonderful to eat, they are a great way to make a sweet impact on a time budget. It's not that often that I use a cake mix, but let me introduce you to a good argument for them.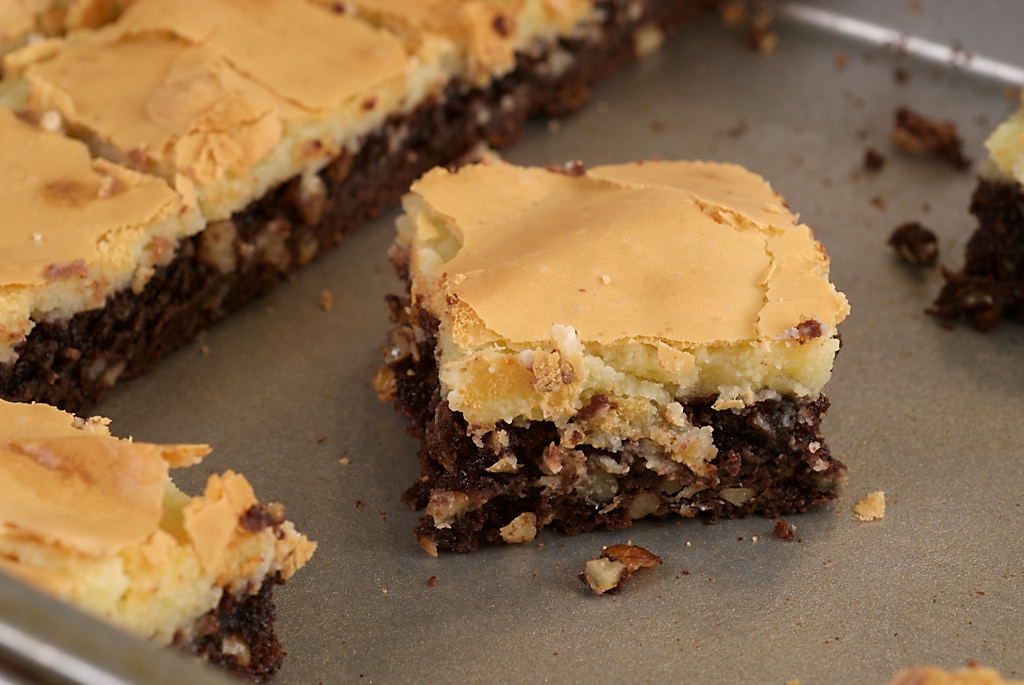 I shared the traditional recipe for these bars with you when BoB was just a baby. That recipe uses a yellow cake mix and really emphasizes the flavor of the cream cheese. The chocolate version uses a chocolate cake mix and cuts back on the cream cheese. The result is reminiscent of a cream cheese brownie. Chocolate is the predominant flavor, with a thin layer of cream cheese and sugar on top.
Quinn is a big fan of the chocolate version of these. I can't really say that I like one version of these better than the other. As easy as they are to make, though, you can whip up either or both.