December 7, 2007
Chocolate Chess Squares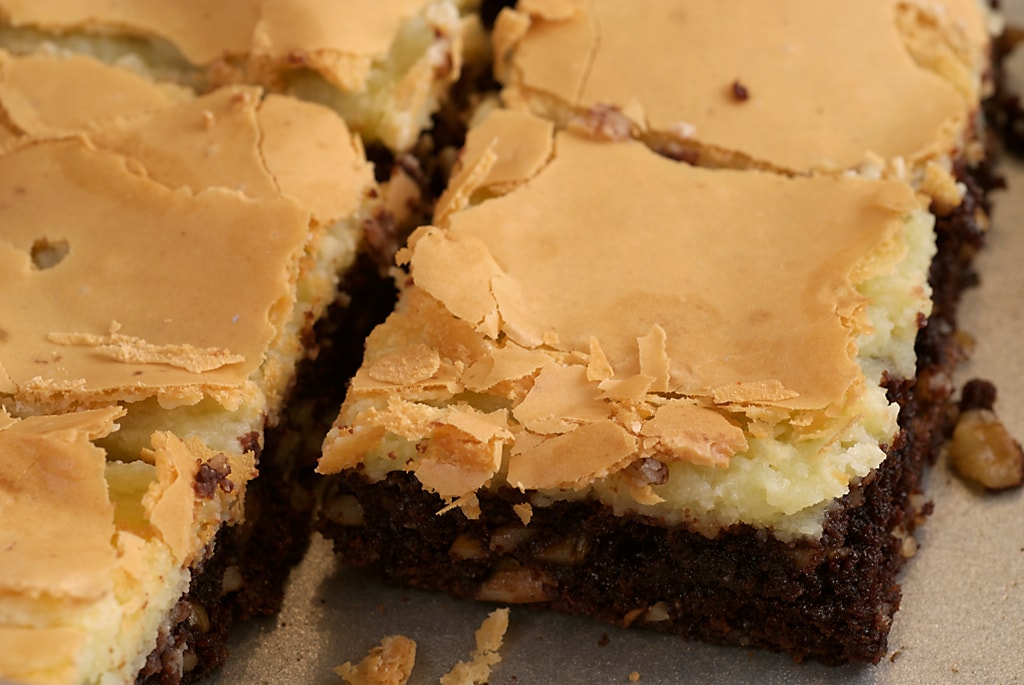 As many of you can attest, I've been up to my elbows in cookie dough for several days. Taking a bit of a detour today, these squares pack a big sweet punch!
A classic Southern recipe, chess squares pop up all year round, not just for the holidays. Simple to make and wonderful to eat, they are a great way to make a sweet impact on a time budget. It's not that often that I use a cake mix, but let me introduce you to a good argument for them.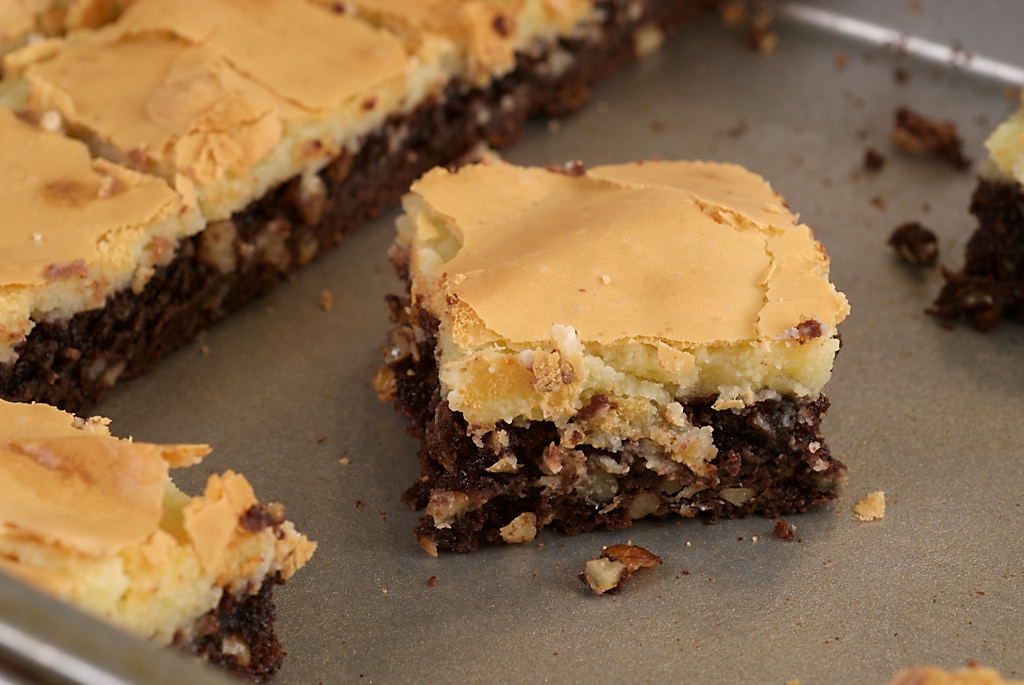 I shared the traditional recipe for these bars with you when BoB was just a baby. That recipe uses a yellow cake mix and really emphasizes the flavor of the cream cheese. The chocolate version uses a chocolate cake mix and cuts back on the cream cheese. The result is reminiscent of a cream cheese brownie. Chocolate is the predominant flavor, with a thin layer of cream cheese and sugar on top.
Quinn is a big fan of the chocolate version of these. I can't really say that I like one version of these better than the other. As easy as they are to make, though, you can whip up either or both.
Chocolate Chess Squares
Yield: 24 2-inch bars
Prep Time:15 minutes
Cook Time:40 minutes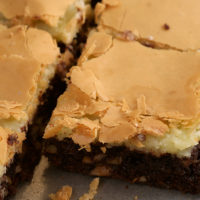 Ingredients:
1 (18.25-ounce) package chocolate cake mix
1 large egg, lightly beaten
1/2 cup unsalted butter, melted
1 cup chopped pecans
8 ounces cream cheese, softened
2 large eggs
1/2 teaspoon vanilla extract
16 ounces confectioners' sugar, sifted
Directions:
Preheat oven to 350°.
Combine cake mix, 1 egg, butter, and pecans until dry ingredients are moistened. Press into a sprayed/greased 13″x9″x2″ pan.
Combine cream cheese, 2 eggs, vanilla, and 1 cup of confectioners' sugar. Beat until blended, then gradually add remaining confectioners' sugar. Beat until smooth. Pour over chocolate layer and spread evenly.
Bake for 35 to 40 minutes. Cool on a wire rack. Cut into squares when cooled.