As we approach Thanksgiving, I can't seem to stop making pies. I figure as borderline obsessions ago, that's a pretty good one to have. I mean, it's pie. Pie is always a good thing.
This particular pie is a delicious combination of some of my favorite flavors. Dates and pecans are mixed with dulce de leche and a bit of whipped cream for a smooth, creamy, cool, rich dessert.
I opted to add a bit of bourbon to the pie filling, but feel free to omit it if you like. You don't have to replace it with anything, although a teaspoon or so of vanilla extract would be just lovely.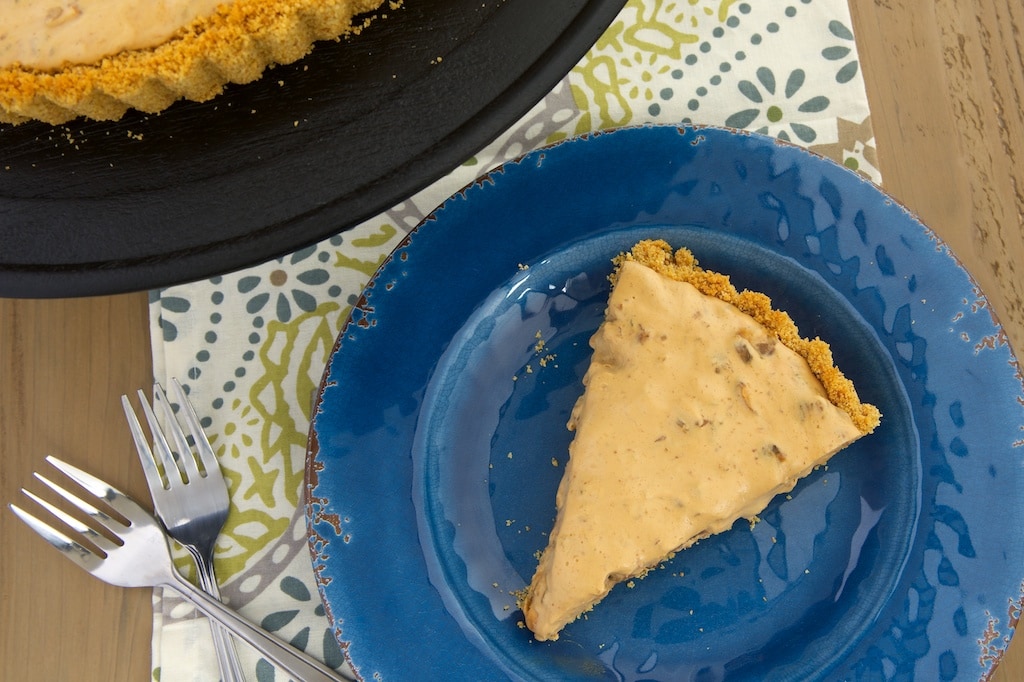 I'm happy to tell you that this pie is firmly on the friendly end of the difficulty scale. The only baking involved is a little bit of oven time for the crust. After that, it's just stirring and a little whipping. It's really amazing simple to make. Perfect for the busy holiday season!
And it's a great make-ahead dessert, too, as you'll need to let it chill for a bit before serving. Whip up this pie the day before your big Thanksgiving meal and then you can concentrate on cooking your meal on the big day.
I think a lot of us associate fall pies with warm, gooey pies like apple and pecan. This pie may seem like a bit of a renegade choice for this time of year, as it's a chilled pie. But kind of like Apple-Pear Butter Pie and Praline Cream Pie, the flavors are just perfect for a fall celebration.
For more Thanksgiving pie ideas, be sure to browse my Best Thanksgiving Pies collection.